Iniesta says Barcelona going for victory against rivals Real Madrid
Published
Mar. 22, 2014 8:05 a.m. ET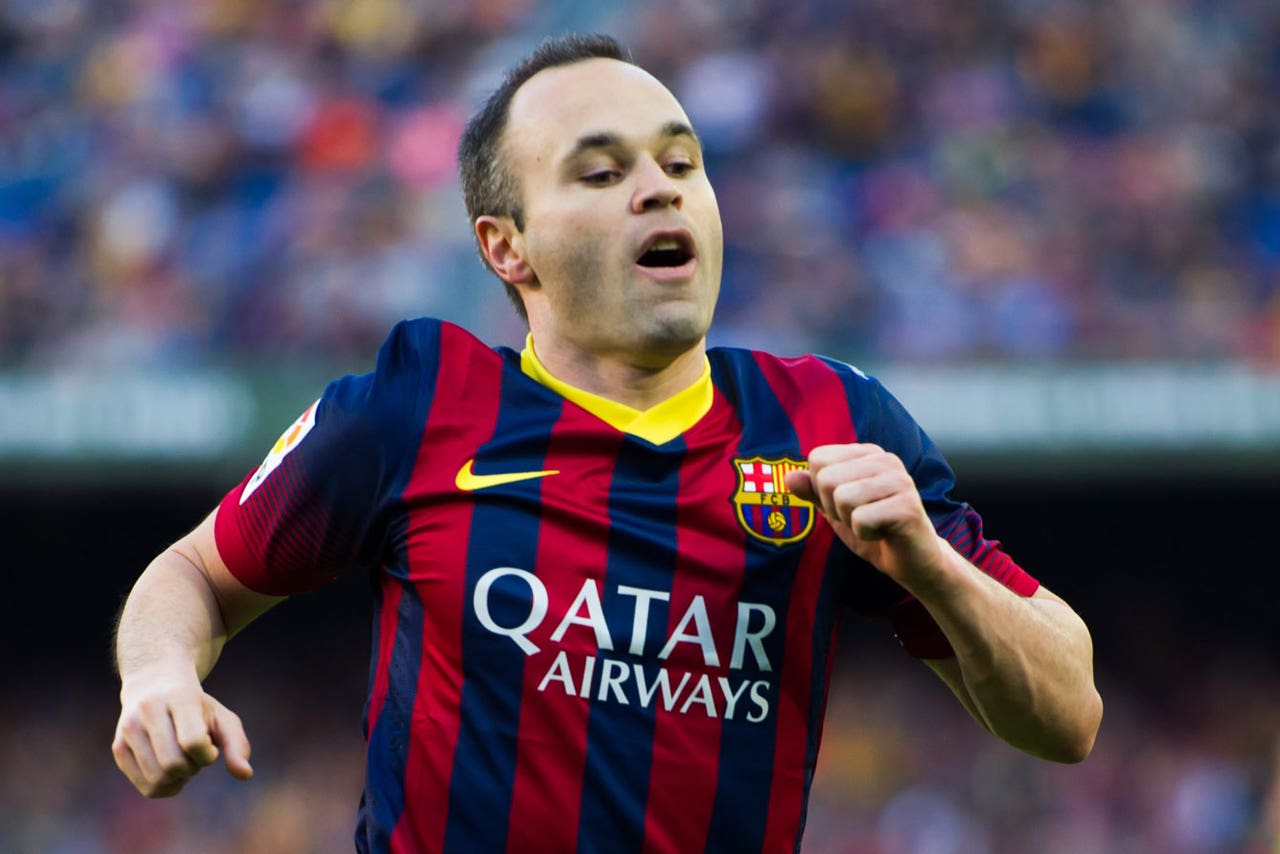 Andres Iniesta has warned Real Madrid that Barcelona will come out fighting in Sunday's El Clasico.
There is plenty of pressure on the visitors as they head to Madrid four points behind in the title race, with defeat against their arch-rivals perhaps enough to knock them out of the intense three-way battle that also includes Atletico Madrid.
But Iniesta has told his Barca team-mates not to get worried about what anybody else is doing or saying.
"We should be thinking of us, rather than them," he said. "We have to be Barca, we have to be brave. If we aren't, then we will have a bad time of it.
"We have to play to win. When we've had that attitude, things have gone well for us.
"We can't settle for anything other than a win - that has to be our mentality from now to Sunday, with no doubts at all."
Neutrals will surely be rooting for a Barca win which - if Atletico beat rock-bottom Real Betis earlier in the day - would leave the top three one point apart with nine games to go.
A Madrid victory, on the other hand, would leave them in pole position, and Real are hoping home advantage will allow them to impose their style on the game.
"Above all we are an attacking team," said Xabi Alonso. "With the attacking players we have, we create chances and score with ease. Then we combine that with good balance, a solid defence and great goalkeepers.
"We try to make the best team possible."
Karim Benzema, Gareth Bale and Cristiano Ronaldo, known as 'the BBC', have combined to score 76 of Madrid's 119 goals this season and Alonso said the attacking talent gave the whole team confidence.
"There are no secrets - Benzema, Bale and Ronaldo are good players, they understand each other well and they can change a game," he said.
"They score a lot of goals, create assists and for us, forming the line behind them, it is easier to play with that kind of footballer."
Finding a way to stop them is up to Barcelona, and goalkeeper Victor Valdes admitted they had been doing extra defensive drills this week to try to tighten up at the back.
"We have been working on defensive issues ahead of the game, but we should remember that there will be two teams on the pitch, and we have to avoid any mistakes at the Bernabeu, as we will pay a heavy price," he said.
"They are three important points, but they generally have been when we've played there."
---