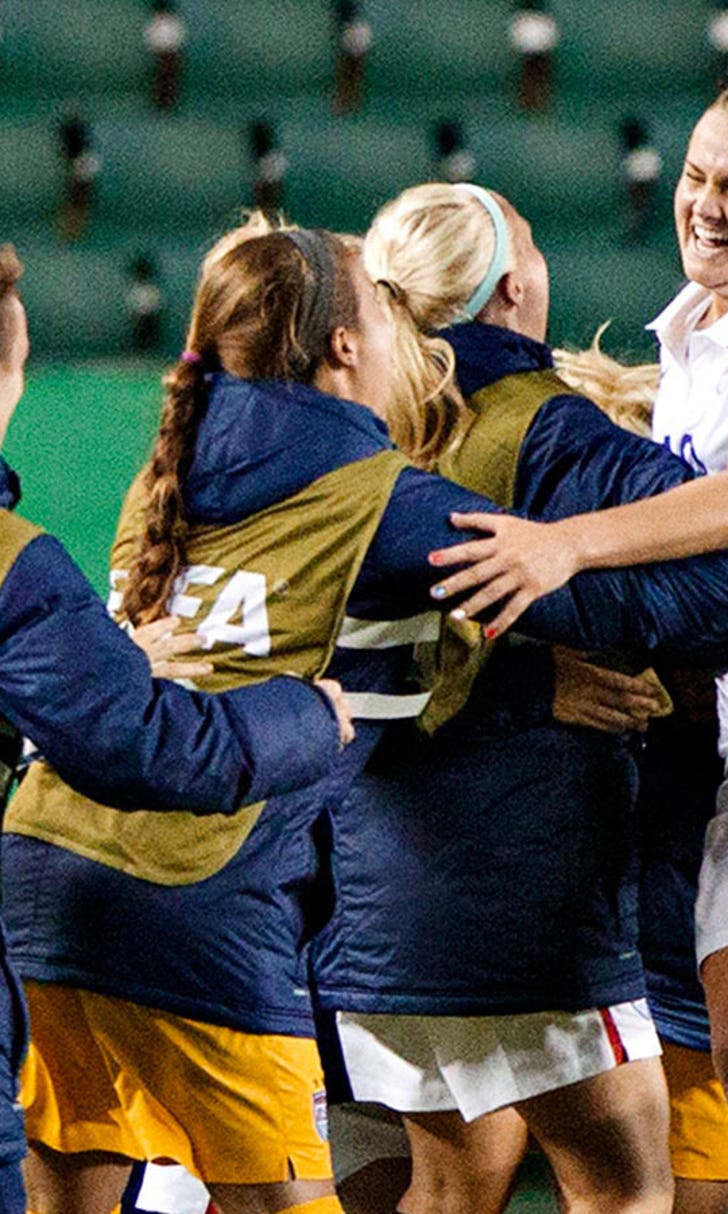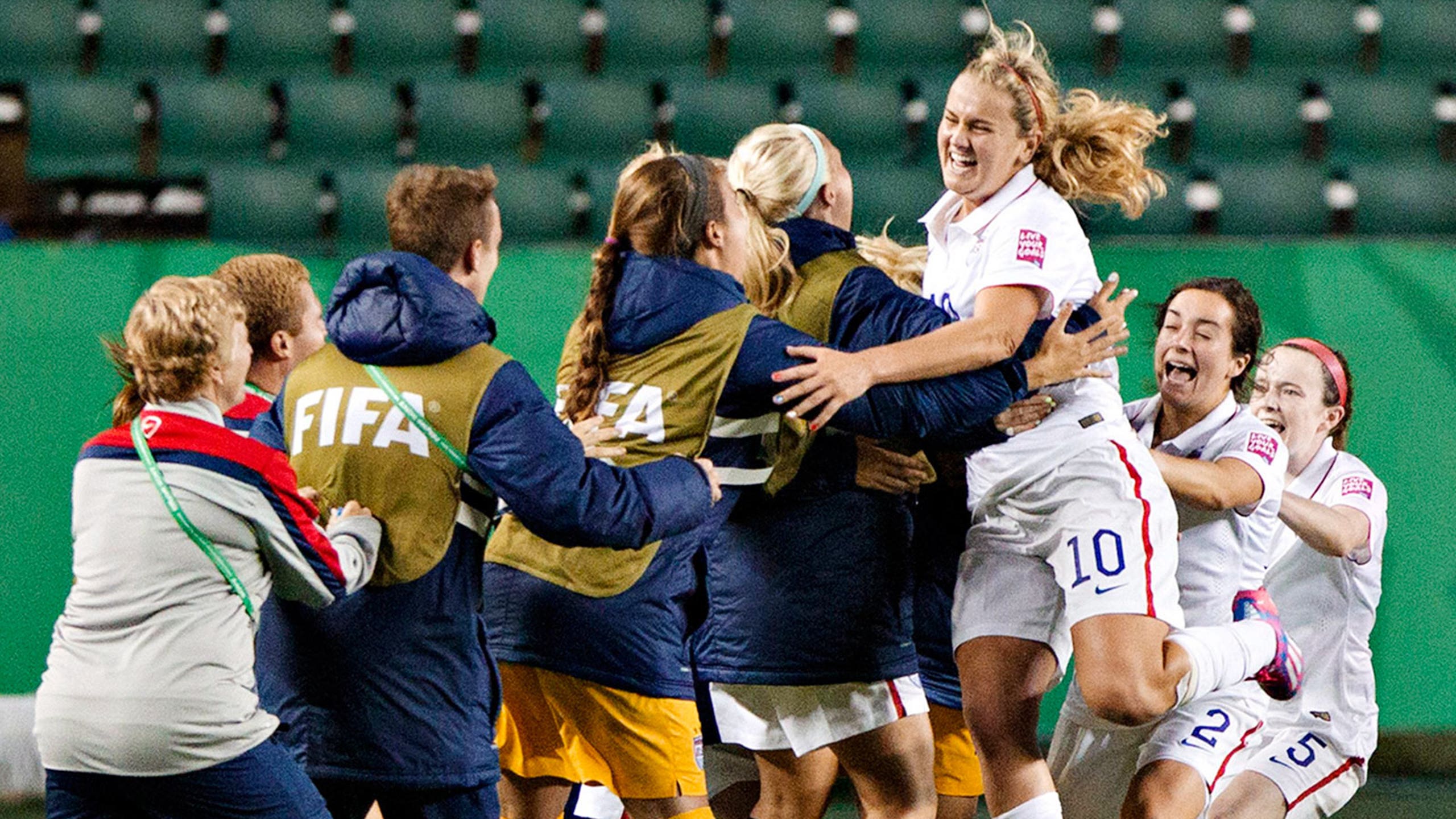 Improving USA face North Korea in U-20 Women's World Cup quarters
BY foxsports • August 15, 2014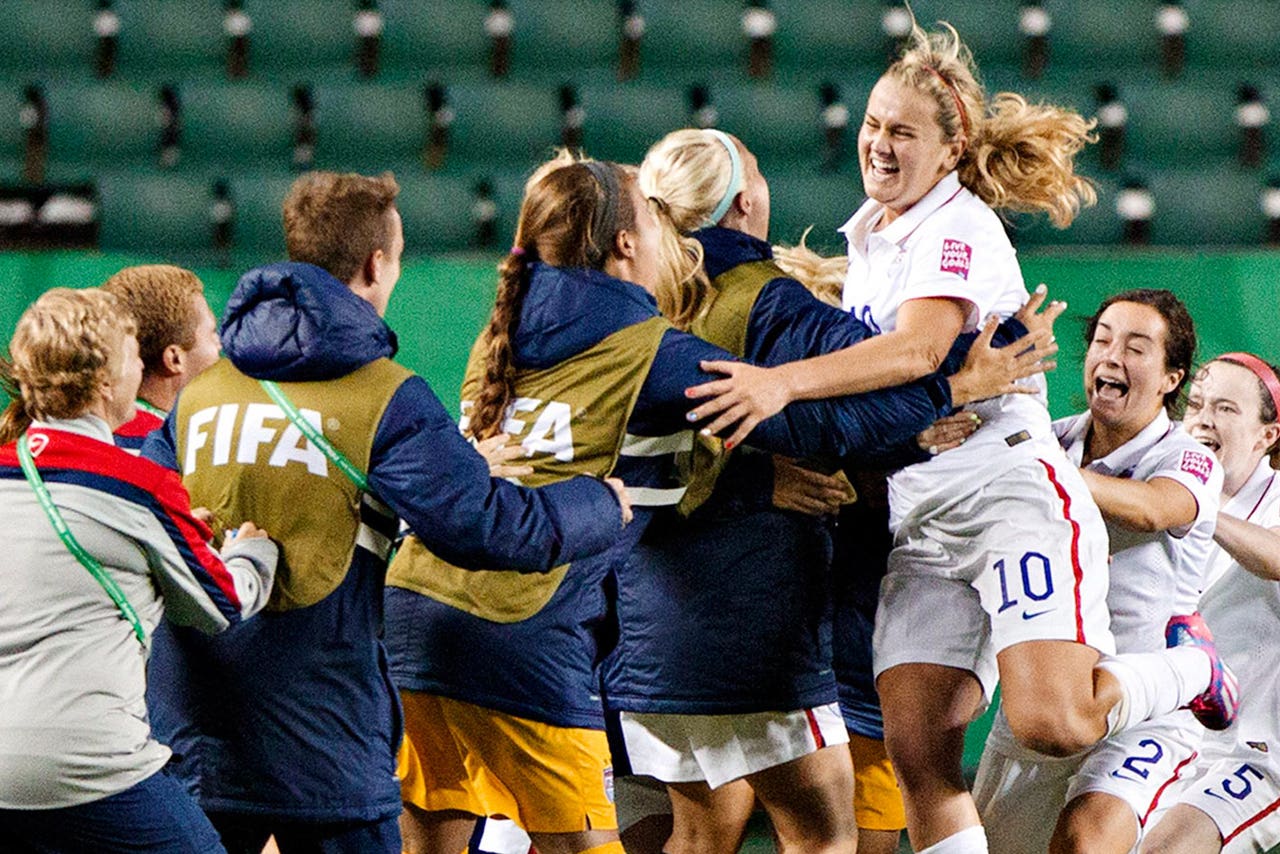 The United States women's national team begins the knockout stage of the Under-20 Women's World Cup in Canada on Saturday with a quarterfinal bout against North Korea in Toronto. Team USA are the defending champions, and are trying to make it three titles in four editions -- and now they face yet another tournament favorite.
A young USA team has not had an easy go of it thus far. In a difficult group stage -- which, granted, wasn't made any easier by a brutal draw -- they started off poorly with a 2-0 loss to Germany. That was followed by a late 1-0 win over Brazil. Finally, needing a victory to control their own fate for progress into the next round, the unchained Americans finally put together a coherent performance and soundly beat China 3-0.
Still, they didn't win their group, as the Germans came back from a halftime deficit to beat Brazil 5-1 in their own group stage finale. That meant they took Group B, relegating the Americans to second place and a date with the winners of Group A. Unfortunately, that's North Korea, rather than runners-up Canada, who only just snuck ahead of Ghana by beating the practically-qualified North Koreans 1-0.
North Korea, along with the USA, Germany and China, are considered to be among the top contenders for this edition of the World Cup. They beat Finland and Ghana in their first two games and have shown themselves a clinical and industrious side. No margin for error remains for the Americans now.
But their outing against China was encouraging. They pressed en masse with a zeal and venom that had been conspicuously absent from their game previously. They passed well and created chances by zipping the ball over the ground quickly. Lindsey Horan, the team's star striker, dropped back a line and operated out of the midfield, to great effect and her distribution and through balls posed continual danger.
Horan's two goals, meanwhile, followed up by a Rose Lavelle's tally on which Horan got the assist, saw her break out of a slump of sorts. She had scored the team's only goal up until then but had misfired far too often. The only professional in the team -- with France's Paris Saint-Germain, no less -- had been expected to shoulder a heavier load.
But her two first-half goals roused both her own game and her entire team's from their slumbers. Lavelle was a revelation. And the defense and central midfield finally shored up to close their ranks and clog up traffic coming at them from the Chinese.
It's fairly common for the winners of championships such as these to gradually grow into the tournament as they progress. If they subscribe to this theory, then the Americans must feel better about their chances than if they took survey of their entire body of work at this World Cup.
Either way, the tournament starts anew with a fresh slate. And with just three more wins from here on out, the United States could be Under-20 Women's World Cup champions again.
---