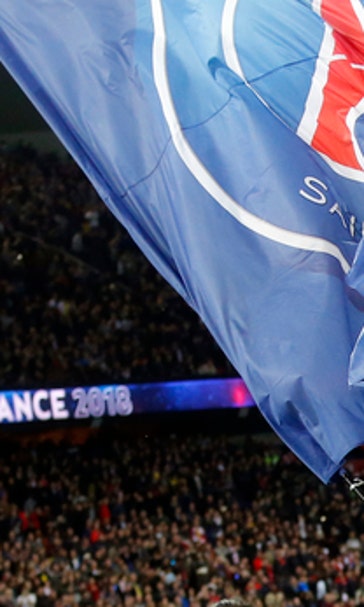 How PSG's 5th league title in 6 seasons was a procession
April 15, 2018
PSG's league title win with five games to spare was a procession, one which started from the moment Monaco sold the spine of its title-winning side last summer.
While Monaco made a small fortune selling for 360 million euros ($440 million), PSG broke the world record by signing Neymar from Barcelona for 222 million euros ($260 million) and further weakened Monaco by signing its teen star Kylian Mbappe in a deal worth $180 million ($216 million).
Selling Mbappe to its chief rival merely underlined how Monaco fought so little to keep its title, seemingly favoring making a huge profit over competing strongly.
With Lyon and Marseille both prone to inconsistency and unable to mount a credible challenge, the coast was clear and PSG romped to a fifth title in six seasons.
PSG's only blips were internal, such as when striker Edinson Cavani - last season's prolific league top scorer - argued with newcomer Neymar as to who should take a penalty. Neymar's red card in a 2-2 draw away to Marseille in October grabbed some headlines, but there was never much chance PSG's title march would come unstuck.
Now, PSG can set its sights on both breaking the 100-point barrier in the next five games - it has 87 points - while adding to its whopping goal tally of 103 goals.
Here's a look at how PSG won its seventh title and some of the big question marks hanging over the side going forward.
GOALS GALORE
Up until his ankle injury, Neymar was challenging Cavani to become the league's top scorer.
Neymar struck 19 league goals in 20 games before being stretchered off at home to Marseille on Feb. 25, with 11 games remaining.
The Brazil star had surgery in March on a cracked fifth metatarsal in his right foot, but might yet make it back for the end of the season.
Cavani has 25 league goals and Mbappe 13, while Angel Di Maria, who has been in top form since the league resumed in January, has chipped in with 11.
EMERY'S FUTURE
Coach Unai Emery's two-year contract expires at the end of the season and he is widely expected to leave.
Simply put, the Spanish coach has failed after arriving amid much hype following three straight Europa League titles with Sevilla.
He was hired to lead PSG to Champions League glory, but PSG went out in the last-16 of the competition this season and last.
While PSG maintains on course to win the domestic treble, it probably won't be enough to save his job.
PSG has been increasingly linked to Borussia Dortmund coach Thomas Tuchel, with newspaper reports calling the 44-year-old German coach's arrival a formality.
PSG has been silent regarding Tuchel's arrival, but the fact it neither confirmed nor denied hardly bodes well for Emery.
Tuchel's arrival may be just what PSG needs.
The club has been weighed down by too much player power in recent years and Tuchel, a strict disciplinarian, could just be strong enough to stamp that out.
WHO'S STAYING?
PSG has worries over the futures of Cavani, Di Maria and midfielder Javier Pastore.
In recent weeks, they have spoken about being unsure if they will stay.
Losing all three would decimate PSG's attack, depriving it of all-time leading scorer Cavani and two players still in their peak years.
Pastore has been at the club since the summer of 2011, and was the first major signing after cash-rich Qatari owners QSI took over the club.
Now he could be one of several heading for the door.
''We'll see what happens, I don't know,'' Pastore said. ''We haven't discussed things yet. PSG has big ambitions and is always looking for new talent.''
The club must also try to keep key midfielder Marco Verratti, who has been linked with Real Madrid.
Madrid is aiming to win its third straight Champions League title, while PSG's inability to even reach the last four remains a source of frustration.
NEW SIGNINGS
While PSG hopes to keep its glittering attack together, it needs to look at strengthening its midfield and defense while possibly acquiring a new goalkeeper.
Veteran defensive midfielder Thiago Motta is 35 and showing signs of decline, while the 33-year-old center back Thiago Silva is past his best. Emery even left Silva, the club captain, out of the first leg away to Madrid in the last 16 of the Champions League.
While goalkeeper Alphonse Areola is promising, he still lacks the commanding presence and experience PSG needs on the European stage. Areola and Germany's Kevin Trapp, his inconsistent back up, could both be sold as PSG looks to bring in a big-name goalie such as Chelsea's Thibaut Courtois, an established international with Belgium.
It promises to be a busy summer at PSG.
---
More AP Ligue 1 coverage: https://apnews.com/tag/Ligue1
---
Jerome Pugmire on Twitter: www.twitter.com/jeromepugmire
---
---