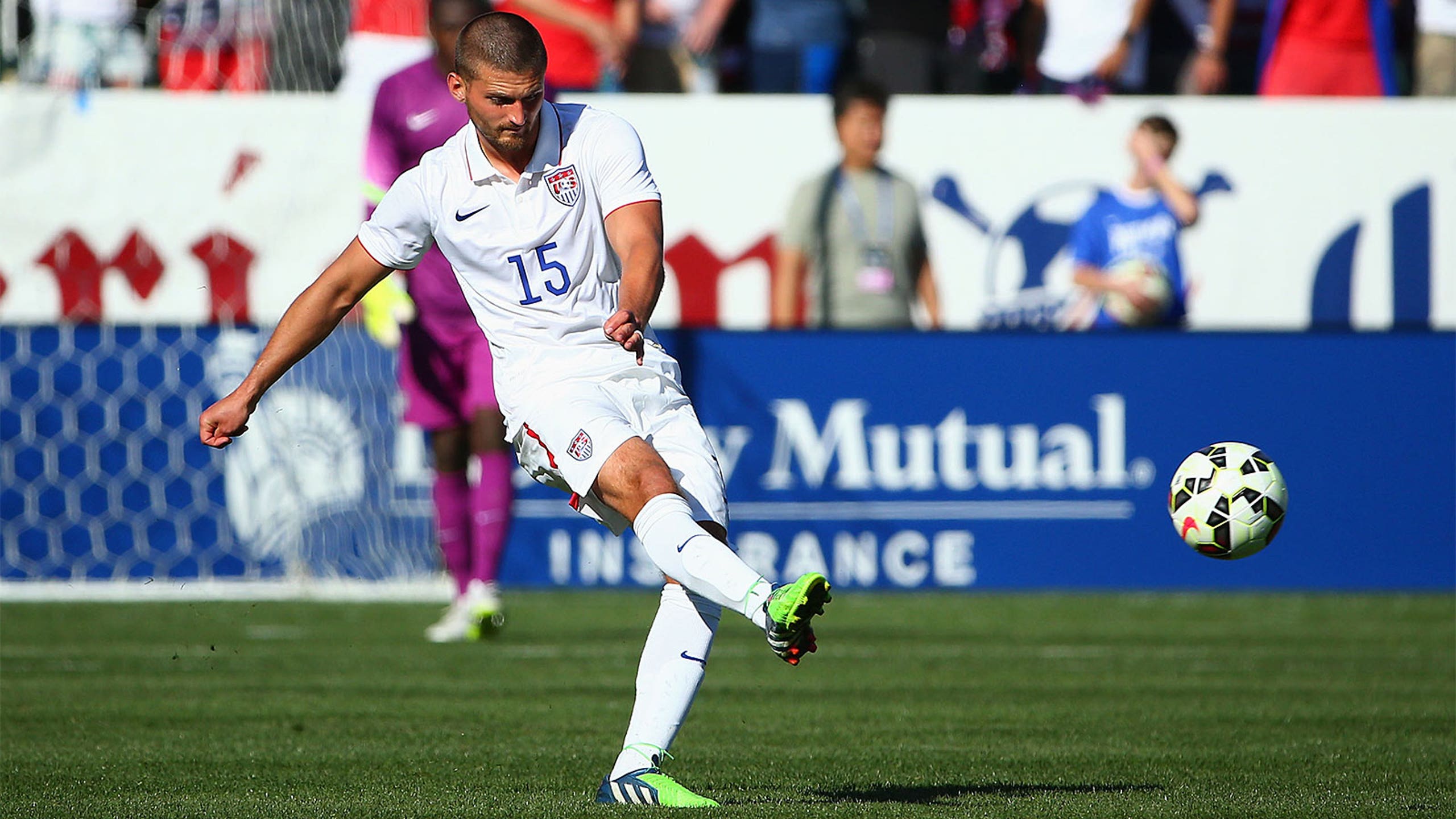 How does an unattached player benefit from USMNT camp?
BY foxsports • February 5, 2016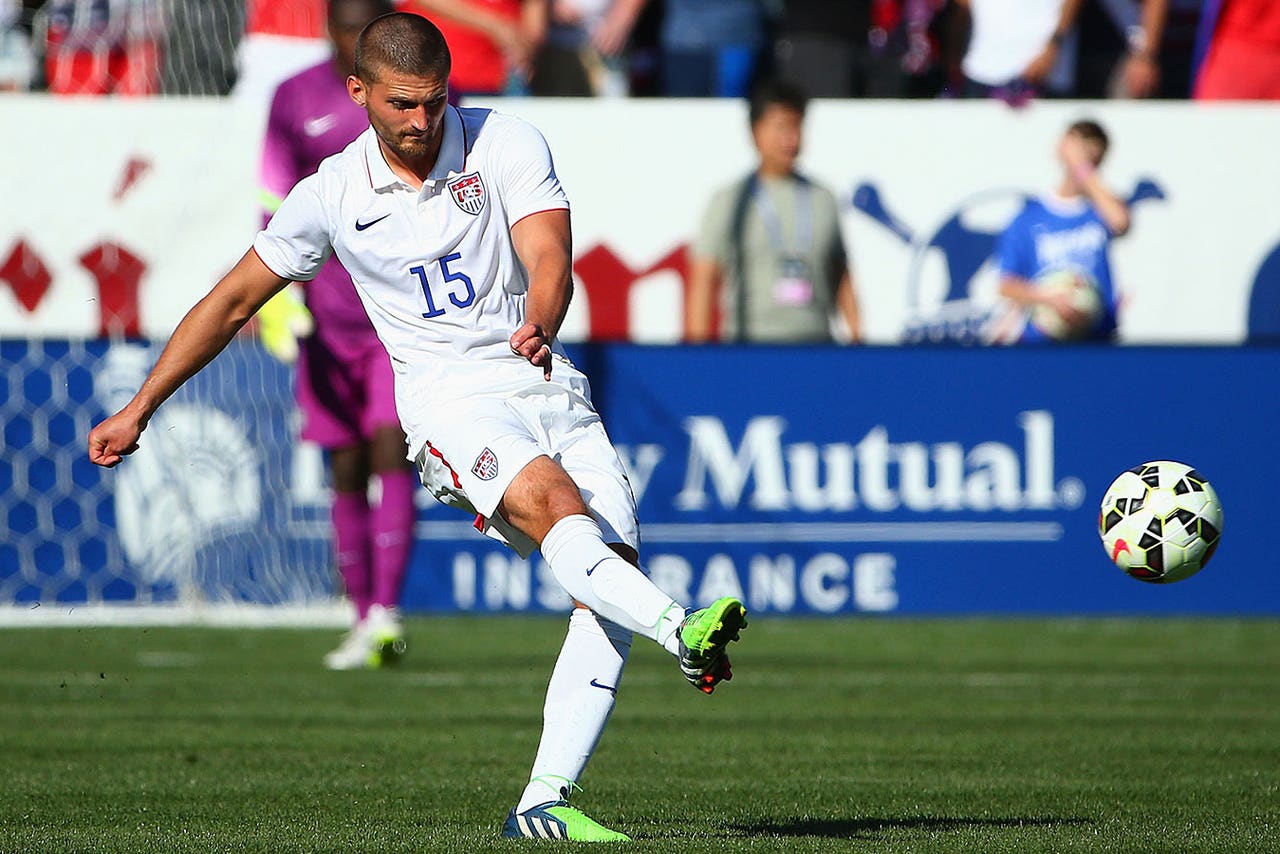 Even the simple things require contingencies for Perry Kitchen at the moment. He stood in the middle of the crossroads as United States men's national team training camp approached and worked through the possibilities with U.S. coach Jurgen Klinsmann.
Kitchen -- like countless professionals around the world and fellow U.S. teammate Jermaine Jones -- is out of contract now. His previous deal with D.C. United and MLS expired at the end of December. His next step requires care and foresight. And, in the case of his national team role, it necessitates some extra planning.
"I had been in touch with him," Kitchen explained in a phone interview from U.S. training camp on Thursday ahead of the friendly against Canada on Friday (live, 10:00p.m. ET, FS1, FOX Sports GO). "We had just been going over it. If I were to sign with a team, then it didn't make sense to bring me in. But if I hadn't, then, obviously, it makes sense to get in and get ready to go for the preseason. It's been a great experience so far. It's crazy to believe that we're already wrapping up with the final game."
The past few weeks offered Kitchen a chance to focus on something else. He needed to show up day after day, week after week with his U.S. teammates. It is silly to suggest that his club future -- the reason why he found himself on the list for this gathering for a second consecutive year -- did not weigh on his mind, but it did not overwhelm him.
MORE USMNT/CANADA: USMNT players hope to stake their claims
In the absence of a defined future, Kitchen is fixed firmly on the present. There are things outside of his dominion now. He exerts most of his energy on the opportunities within his purview.
"It's definitely not an easy position to be in with the uncertainty," Kitchen said. "You're not quite sure where you're going to be. At the same time, I've been controlling what I can control: I can train hard, try to get better, get fit and try to get fit for the preseason. Those are the only things I can control. I just have to wait until the call comes."
Kitchen's inclusion in this camp underscores his potential for club and country. The 23-year-old midfielder is an established, seasoned campaigner in MLS after making 158 appearances over five seasons with United. His credentials as a canny, resolute holding player are well defined by this point.
It is why he remains in the frame with his club situation hanging in the balance. This January camp arrives at an awkward time for him, but it also supplies an opportunity to further his cause and state his claims for a place in the central midfield pecking order.
"You always want to be involved in these camps and these national team games," Kitchen said. "They don't come often. You try to enjoy them and take advantage of them, which is the approach I've had."
MORE USMNT/CANADA: What can USMNT expect?
Kitchen hopes to cap his January camp experience with an appearance against the Canadians on Friday night. He is searching for his third cap after appearing twice in 2015, but he also underscores the importance of collective success as this final friendly approaches.
"The goal is always to go out and get the win and keep moving forward," Kitchen said. "It was a great result last week. If we can do the same thing, then we can get two wins to start the year."
Once that friendly concludes at StubHub Center, Kitchen is plunged straight back into a full-time search for a new club. There are fitness obligations to maintain and potential options to ponder. It is a unique position for a player of his age, his experience and his potential. It is not ideal, but Kitchen keeps a open mind as he contemplates his future and prepares for that leap into the unknown.
"You have to take it one day at a time and control what you can control," Kitchen said. "That's all you can do. You can't worry about what hasn't happen or what has happened. You have to do your thing, be positive and keep pushing forward."
---
---