How can the USMNT beat Argentina in the Copa America semifinals?
BY foxsports • June 21, 2016
The United States made it to the Copa America semifinals. A tournament that started with a pretty comprehensive loss to Colombia and saw them put on the verge of elimination from the start now sees the Americans in the final four, fresh off of three straight wins, and set to face the No. 1 team in the world -- Argentina.
The Americans are huge underdogs. Pretty much any team in the world would be against La Albiceleste. And whatever home-field advantage the U.S. wish they would be getting in Houston, TX will probably be non-existent, thanks to the cult of Lionel Messi.
So it's unlikely that the U.S. will win. But it's not impossible and any talk of being attacking for the sake of attacking or playing kids for experience is nonsense. This is a semifinal and Jurgen Klinsmann has to do whatever gives his team the best chance to win the match.
Tactics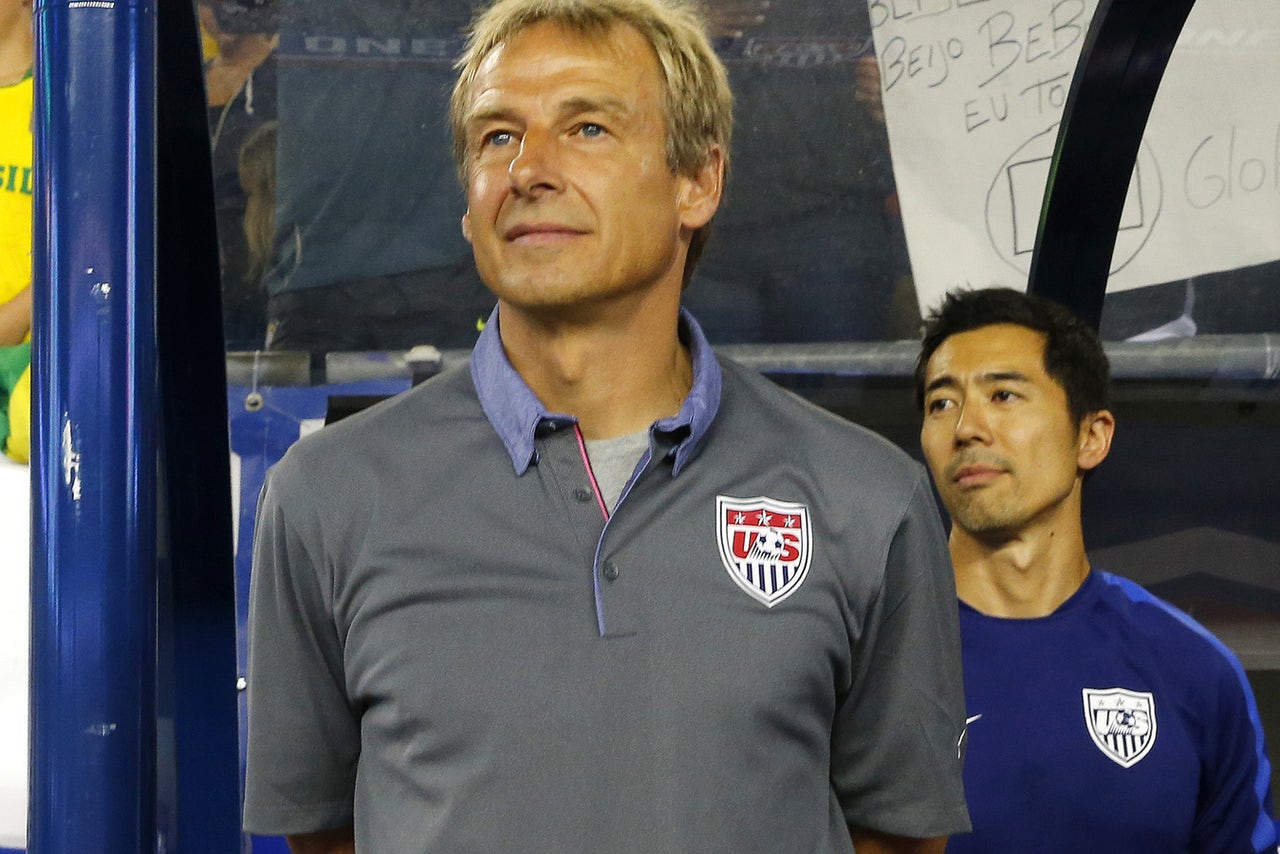 Klinsmann promised a "proactive" style when he took over as U.S. manager, but he can't do that against Argentina. Trying to be proactive, throw numbers forward and commit to attacking as the No. 1 priority is the best way to get torn apart by Messi and Co. That's not a knock on the Americans or any way of saying they're not good enough to play attacking soccer -- although there are questions about that, it's not the issue in this match -- but instead a commentary on Argentina.
Gerardo Martino has his team set up with at least six players committed to defending at all times, sometimes seven. They have conservative fullbacks and one of the best defensive midfielders in the world in Javier Mascherano. They're completely content defending, and trying to attack them only plays into their hands. That's especially true considering that to do so requires sending numbers forward and leaving space for Argentina to attack in. You don't want Messi, Gonzalo Higuain and the rest of Argentina's terrifying crop of attackers playing in space.
If Argentina are going to play so many defensive-minded players, which they will, then put numbers behind the ball and make them beat you by getting those players into the attack. Make them pass the ball sideways and backwards, even hit speculative crosses and come to the conclusion that they need to push more players forward to score. If they beat you because Marcos Rojo or Augusto Fernandez jumped forward and made a great play with the ball, then so be it.
That means the U.S. need to defend first and foremost. They're going to need athletic, mobile players who can take away space from Argentina and make sure there is very little space between the back line and the midfield line. From there, they can counterattack. It will mean that they aren't going forward too often, but that's fine as long as they can find space on the counter and be efficient with their forays forward.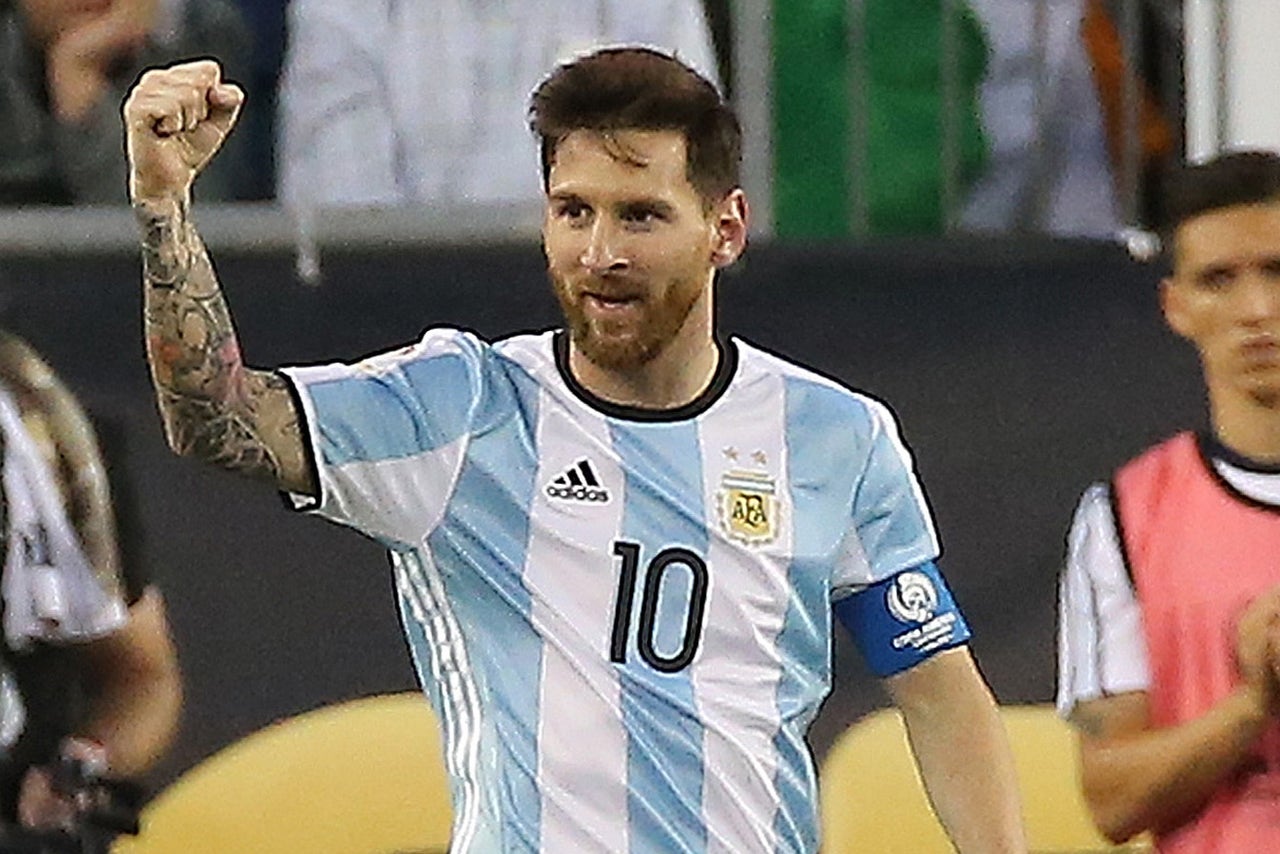 The defend and counter approach may not be sexy, but it can be effective. Argentina are the best team in the world. They're better than the U.S. There's no shame in that. But playing into their hands would be.
Lineup
The U.S. are in a bad spot to start with thanks to Jermaine Jones, Bobby Wood and Alejandro Bedoya's suspensions. Losing those three would be tough regardless of the match, and playing Argentina is a chore no matter what. But those three would also be ideal for playing a match against La Albiceleste, so it's especially rough on Klinsmann. All three players are tireless runners and strong, making them perfect for a defend and transition game.
Without those three players, Klinsmann has some tough decisions to make. DeAndre Yedlin returns from suspension and will almost assuredly slot back in at right back, so Klinsmann has to decide whether to put Fabian Johnson -- who went from left back to right back in Yedlin's absence -- back at left back or put him in the midfield. Pushing him into the midfield probably makes the most sense, allowing him to have a capable defensive winger, but also someone who can get forward and exploit space, should it come available in the counterattack.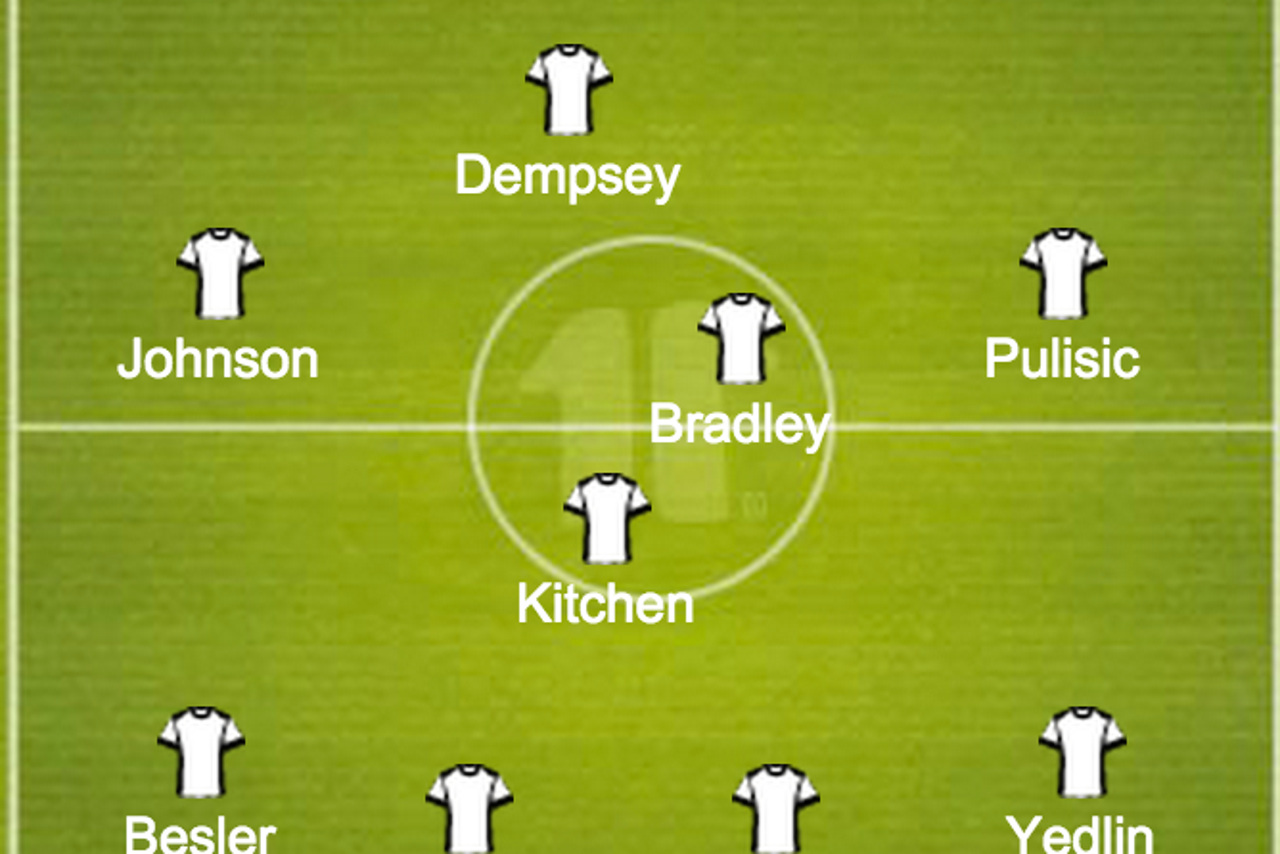 With Johnson at left wing, Matt Besler would stay at left back, but calling him a left back would be a bit a bit generous because what really matters is how the team is going to defend. And when the U.S. defends, Besler would be more of a third centerback, with Johnson slotting down into a left wingback role. It's not too dissimilar from what the Americans did against Ecuador, when Bedoya came back and spent much of the match defending the wing in a pseudo left back role while Besler tucked in.
The toughest decision Klinsmann has may be in the midfield replacing Jones. Many believe he will opt for Kyle Beckerman, but there are real questions as to whether he can handle the running needed for a match like this, where the U.S. should defend plenty. The other option is Perry Kitchen, who hasn't played a ton of matches at a high level and who would undoubtedly be playing in the biggest match of his life if he steps on the pitch, but his athleticism would help.
With that setup, Gyasi Zardes would go up top and play as a forward, instead of on the wing like he has in this tournament. His constant running, ability to track back and superior positioning would help the U.S., while his pace would pay dividends in testing the Argentina defense should the match get stretched at all. That brings Christian Pulisic onto the wing in large part because of his pace and ability to run at players. If there's one thing that Argentina can be susceptible to, it's pace and Pulisic will bring that, as well as the ability to run with the ball and find space.
There may be some concerns about how to relieve pressure and escape the defensive third, but Johnson and Pulisic can both be options on the wing to push the ball forward, while Zardes can run onto long balls and Clint Dempsey is good at bringing balls down, as well as drawing fouls. That's not ideal, but there's no such thing as ideal against Argentina.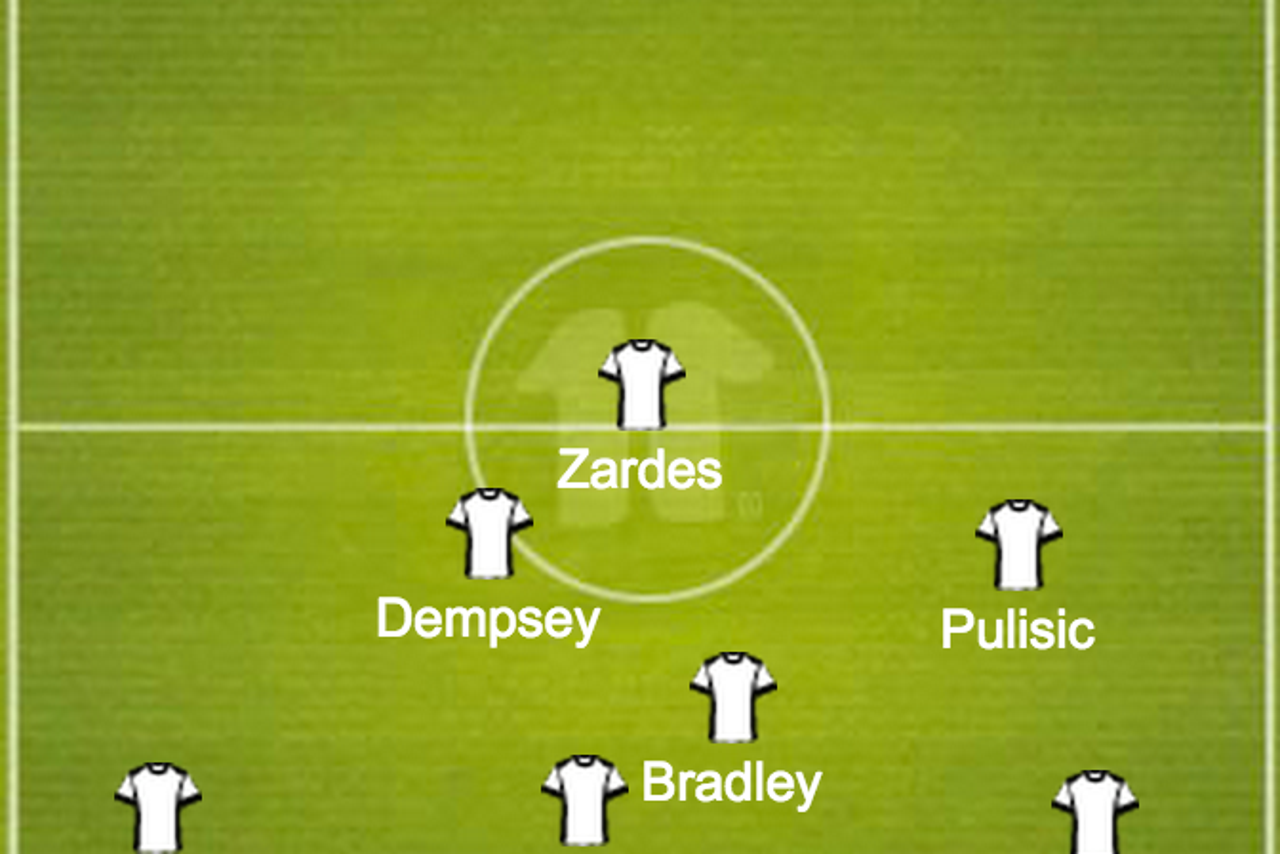 How the U.S. could look while defending.
This is obviously very speculative. First, that the U.S. will take a defend and counter approach, and then that someone like Kitchen can get the job done, or that Zardes can move over into a new role at the international level (he's done it for the LA Galaxy), or Pulisic can come in and be responsibile on both ends of the pitch. But to beat Argentina requrers that you take chances and doing so, as opposed to settling for experienced players that are almost surely not up to the task and lack the mobility necessary to play like this -- like Beckerman and Graham Zusi -- is a better option.
Conclusion
Out-run Argentina and be smarter than Argentina. That's obviously not easy and even if the U.S. do that, they will probably lose. Such is the nature of playing a team this good with three players suspended. But it's the best chance they have and this match isn't about moral victory, feeling good about an approach or getting kids experience. It's about giving yourself the best chance to win.
If the U.S. defend and counter, do it well and get a little lucky, they may just pull a shocker.
MORE FROM FOX SOCCER
---
---