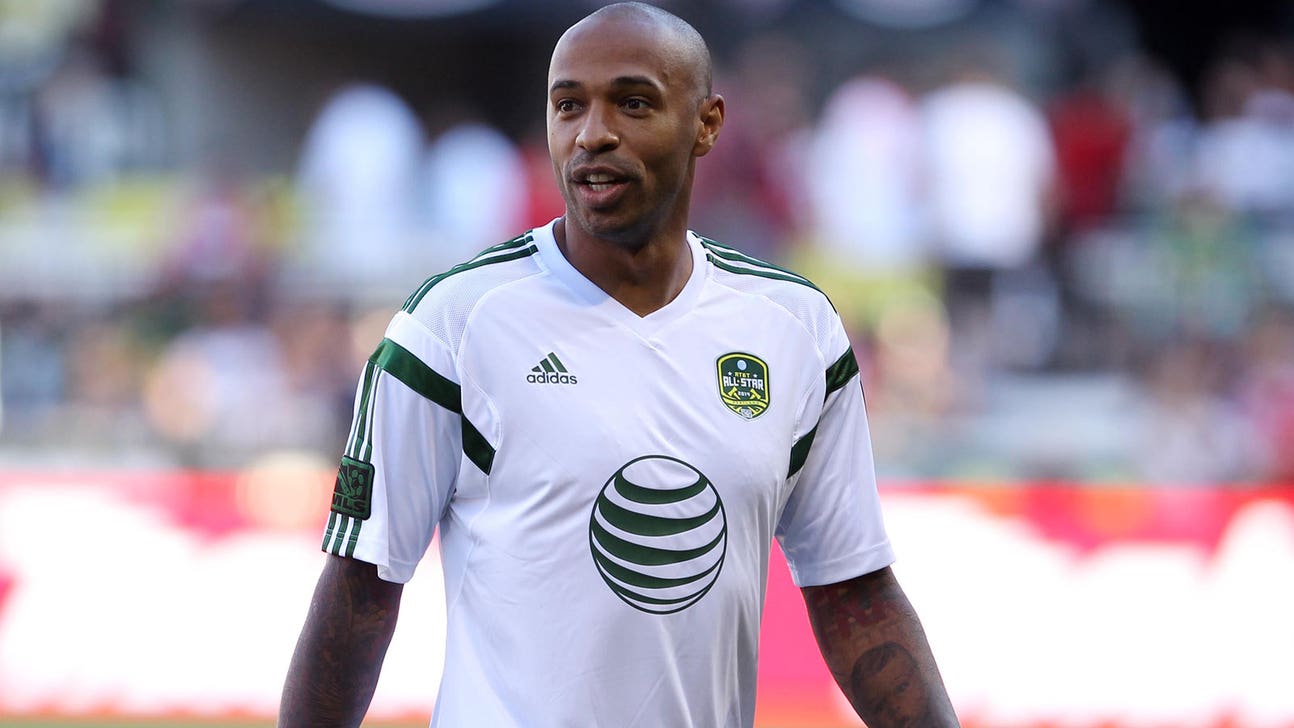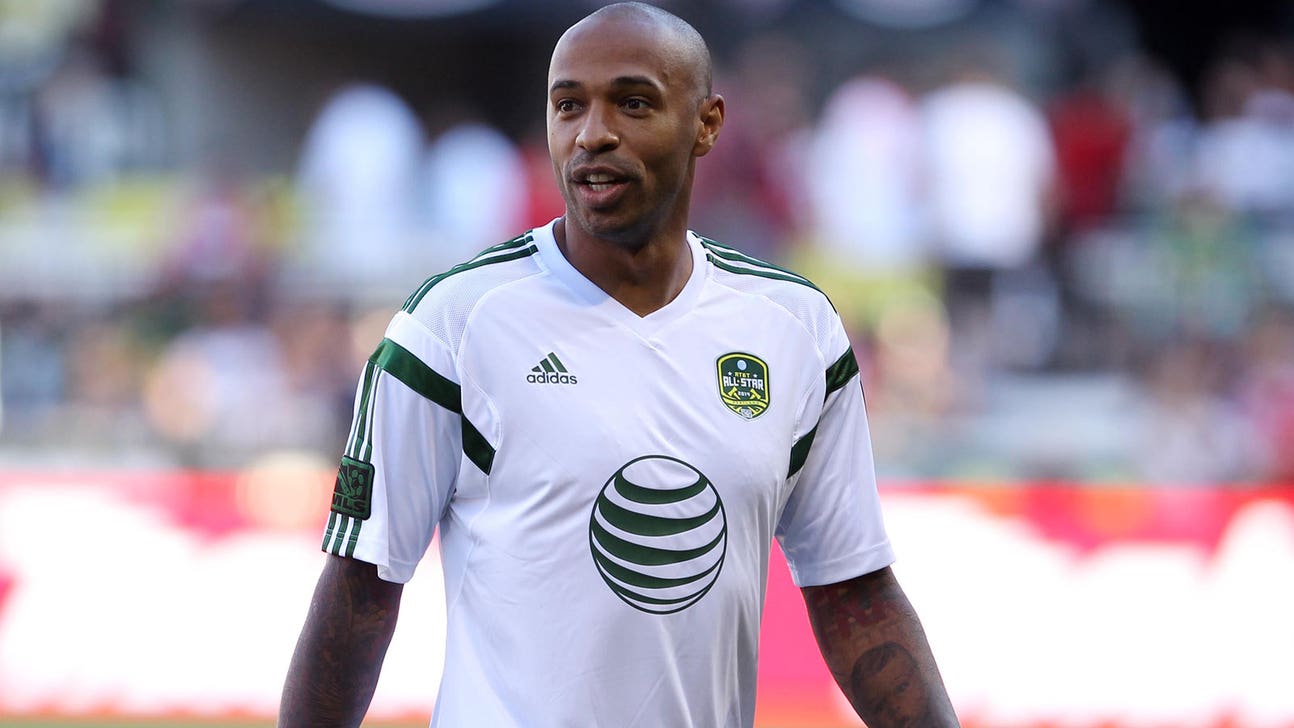 Henry gets well-deserved curtain call in MLS's glittering night
Published
Aug. 7, 2014 2:23 a.m. ET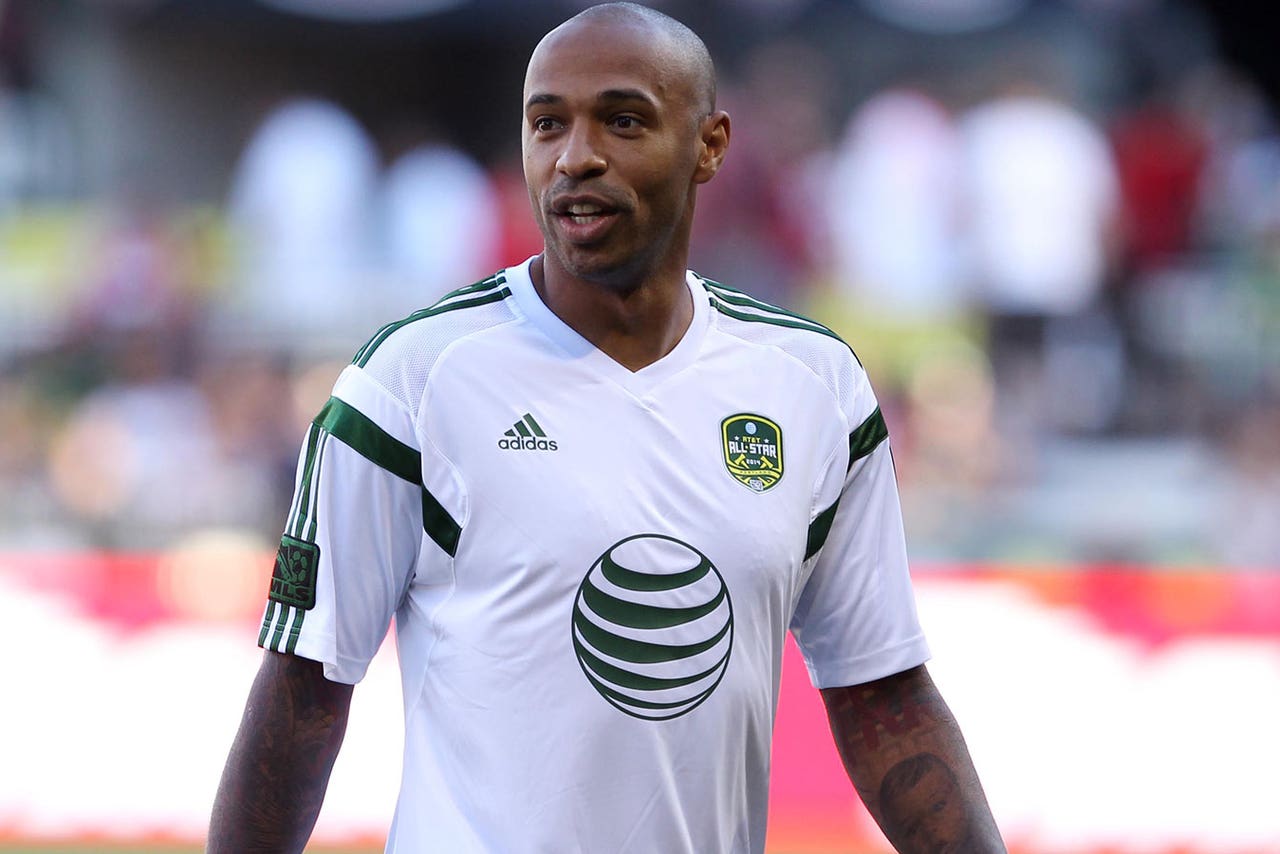 PORTLAND, Ore. --
The sight of Thierry Henry on the field at the start of the second half provided a hint of the celebration to come. All-Stars coach Caleb Porter said he planned to field two separate teams in order to keep his players fresh for their league matches at the weekend. Henry remained on the field a few extra minutes for a specific purpose.
Henry, 36, is in the winter of his career despite his enduring and still evident class. He confronts rumors about his impending retirement at every turn, though he steadfastly insists he has made no decision at this stage. There is an increasing sense that the end is coming, if even if is not.
It is why Henry stayed in the game just long enough make his curtain call. His ample contributions to this league during his four years in Harrison warranted more than an anonymous departure at halftime. If this is the end, then the fans at Providence Park wanted their chance to show their admiration.
Landon Donovan moved to the halfway line as the second half churned to life. The signboard went up shortly thereafter. The roars started as soon Henry started his slow trot toward the sideline. He basked in the moment and saluted the crowd before he embraced Donovan and finally stepped off.
"The reception was great," Henry said. "When I came out, I didn't expect that. But I will always remember that game."
It showed in the way he attacked it. He did not drift through the match. He imposed himself upon it when he could. He conjured a chance for Clint Dempsey to squander. He displayed his considerable class by controlling a ball with his thigh and then nearly scoring with a half-volley on a subsequent touch. He located the game when he could from his station on the left. He tracked and tackled from time to time to underscore his commitment to the cause.
Henry's performance offered one of the highlights from this successful night raised questions about why he would even ponder walking away now. He still invests in the game most nights. He still possesses more than enough quality to influence it. He still summons the sort of skill that once lifted him to the very pinnacle of the game.
"It was great," Donovan said. "For him to play in a game like this with that sort of intensity and that sort of commitment, it says a lot about who he is as a player and a person. He could have easily played this game and not cared. He absolutely cared. He was tackling. He was running. He was chasing guys. I told him it's an honor to be subbed in for him. He's had an unbelievable career. I was proud to come on for him."
It is a sentiment shared across the board, for the most part. Henry discussed how he and Bayern Munich manager Josep Guardiola talked about their families when they embraced on the field. Guardiola talked about the important role Henry played in his transition when he took charge in Barcelona. These are not platitudes. They are reflections of the sort of impact he makes wherever he lands.
Porter grasped magnitude of this moment keenly and reacted accordingly. He understood the uncertainty ahead. It didn't matter to him. He praised the opportunity to work with Henry this week, but he wanted to show his respect in his own way as part of this glittering night.
"None of us know his future, right? But I felt that he deserved that tribute at the start of second half, no matter what his future," Porter said. "He's been a great player in this league. He's done a lot for the sport in this country. Obviously, he's had a wonderful career. I just felt he deserved it."
There is little doubt about the merits of the decision. Whether it is yet another chapter in Henry's last act remains more uncertain.
"Maybe, maybe not," Henry said. "I haven't decided yet."
The final result of those deliberations will come with time. The next few months aren't a farewell tour. Henry won't countenance it. But there are hints about what might soon occur. And it presents an opportunity to cherish these moments before they fade away.
---