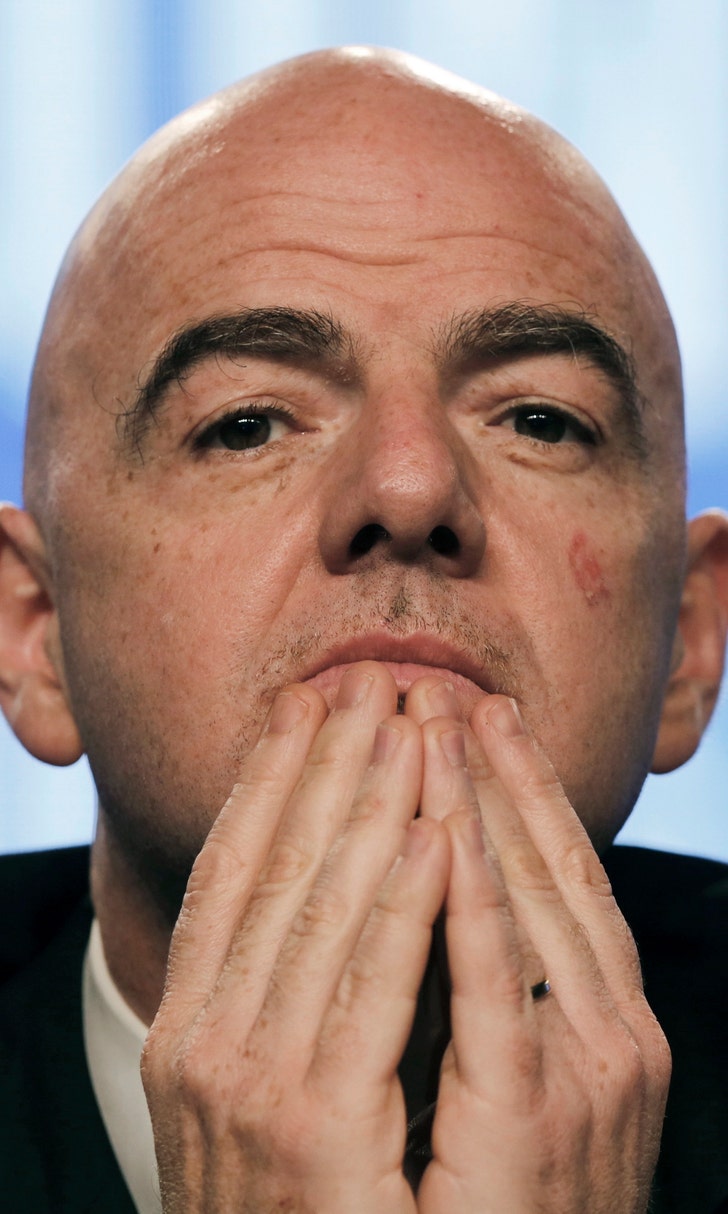 FIFA's 2022 World Cup expansion at risk from 28-day limit
November 7, 2018
ZURICH (AP) — The 2022 World Cup must be played in just 28 days even if it is expanded to 48 teams, FIFA President Gianni Infantino said Wednesday, acknowledging that the tight schedule will make it even harder to push through his preferred vision of a bigger tournament.
FIFA will decide in March whether to add 16 teams to its showcase tournament in 2022, but Infantino said the chances of an expansion are "certainly small" because of the scheduling issues — and the fact that host Qatar would need help from some neighboring countries to stage some games.
A 48-team World Cup would entail playing 80 games in total, meaning up to six matches would have to be played on some days during the group stages to fit the 28-day window. Some knockout matches would also have to be played simultaneously.
FIFA have had to shorten the tournament by four days compared to this year's World Cup in Russia because it will be played in November and December in order to avoid desert heat. European leagues, who are set to lose peak weeks from their 2022-23 season, insist they cannot compromise again by giving FIFA more days from their November schedule.
"We cannot make (the tournament) longer," Infantino told reporters at FIFA headquarters. "It is not ideal, that would entail to have (World Cup) matches simultaneously."
The 2026 World Cup in North America will feature 48 teams and a 34-day schedule. Infantino would like to move to the bigger format right away, but diplomatic challenges also count against expanding the tournament in 2022.
Qatar is preparing to build eight stadiums and host 32 teams, so would need to let neighboring countries stage games.
Infantino said last month he asked the emir of Qatar if he would consider allowing games to be held elsewhere. However, Saudi Arabia, Bahrain and the United Arab Emirates have all been part of an economic and travel boycott against Qatar for the past 18 months.
"In light of the current circumstances in the region that we all know, well, I would be even happier if this could happen," Infantino said of the 48-team proposal. "What are the chances? Small, certainly small. (But) what is wrong with trying, discussing, debating?"
FIFA believes a bigger World Cup would be justified by the extra exposure in the 16 countries where additional qualifying places would fast-track soccer's development.
"If we can increase the number of teams this is good for football generally," Infantino said.
---
---