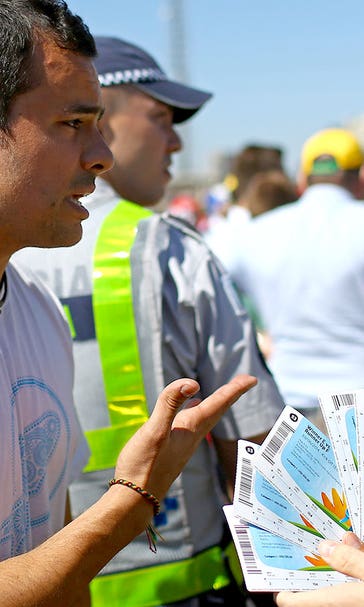 FIFA reveals details of World Cup ticketing probe, denies wrongdoing
July 5, 2014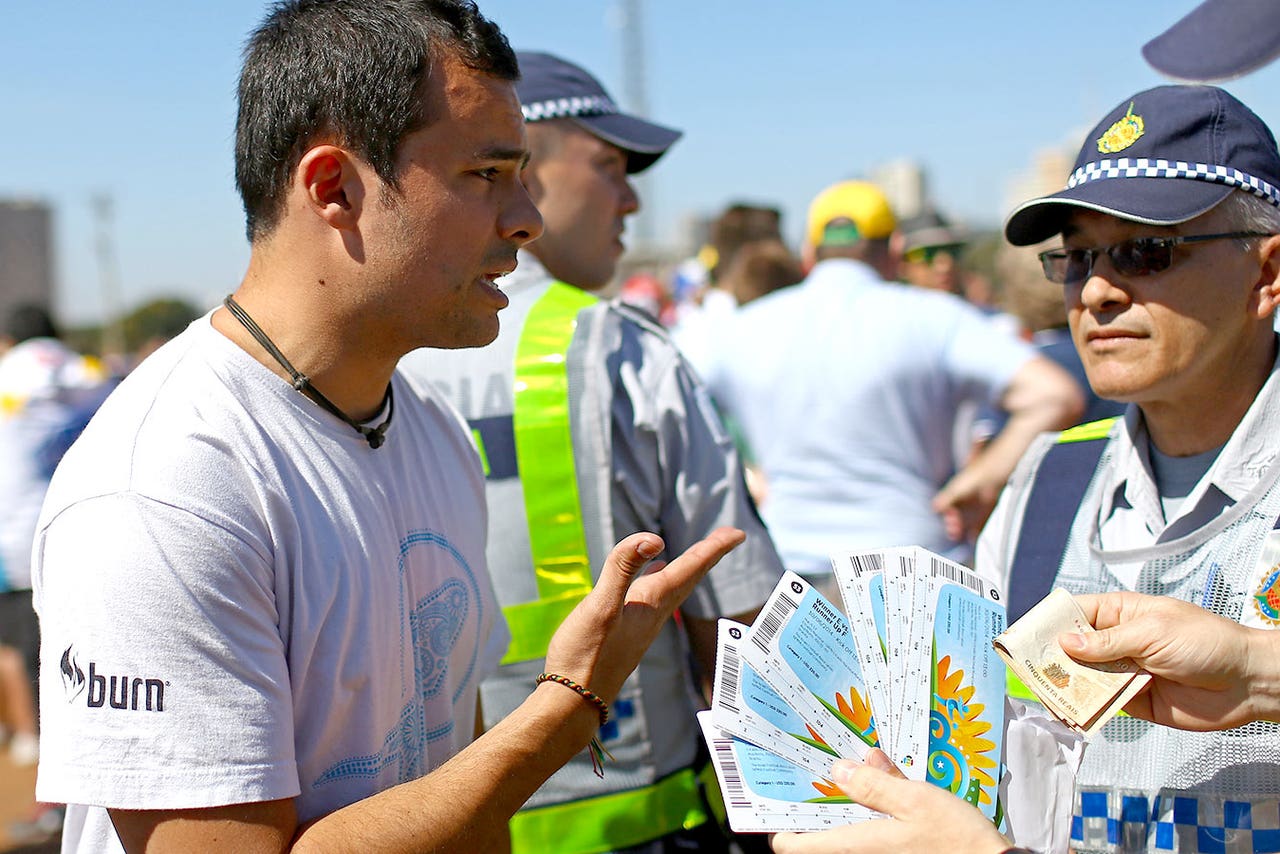 A total of 131 World Cup tickets, including 70 for corporate hospitality packages, were seized by Rio de Janeiro police in an investigation into ticket scalping.
FIFA marketing director Thierry Weil on Saturday disclosed details of the investigation, in which 11 people have been arrested, saying that 60 tickets were originally issued direct to the public. One came from the Brazilian football federation.
All but two tickets were for previous matches which the scalping ring apparently had been unable to sell, Weil said. It is unclear how many tickets the scalpers had already sold illegally.
Rio police suspect that a person with influence at FIFA has been the main source of the tickets, but Weil said ''there is nobody from FIFA who has been approached by any of the police.''
It is illegal in Brazil to re-sell World Cup tickets for a profit. Police have focused their investigation on the Copacabana Palace Hotel, where senior football officials are staying during the tournament.
The 11 people arrested this week included Mohamadou Lamine Fofana, an Algerian national. Ten of the corporate tickets shown to FIFA by police were issued to Fofana's Dubai-based company Atlanta Sportif, Weil said at a briefing.
In a separate case, Weil said FIFA spoke with Humberto Grondona, a son of senior vice president Julio Grondona, about media claims that he sold some tickets for profit.
''We have spoken to him and we have asked what happened,'' Weil said, adding that Humberto Grondona ''most probably'' gave tickets to a friend and did not sell them.
FIFA emailed all employees and everyone on the World Cup delegation list before the tournament warning them not to sell on tickets, which have an electronic chip which makes them traceable back to the person who purchased the. Delia Fischer, FIFA's head of media, would not comment on the investigation but said if anyone was found to have breached regulations they would face disciplinary action.
She told a news conference in Rio: "We cannot comment on ongoing investigations but anyone who has violated the regulations will be sanctioned. I cannot go into specific cases but we need to see the source of the original tickets and how the tickets ended up somewhere. Even where you have specific names you cannot always jump to conclusions."
Fischer confirmed that anyone found having breached the regulations can have their tickets for any future games removed. She added: "If someone is violating something then tickets can be cancelled accordingly but we need to see who is involved, which tickets they are and then we can take necessary action."
Information from The Associated Press was used in this report.  
---