FIFA Men's World Cup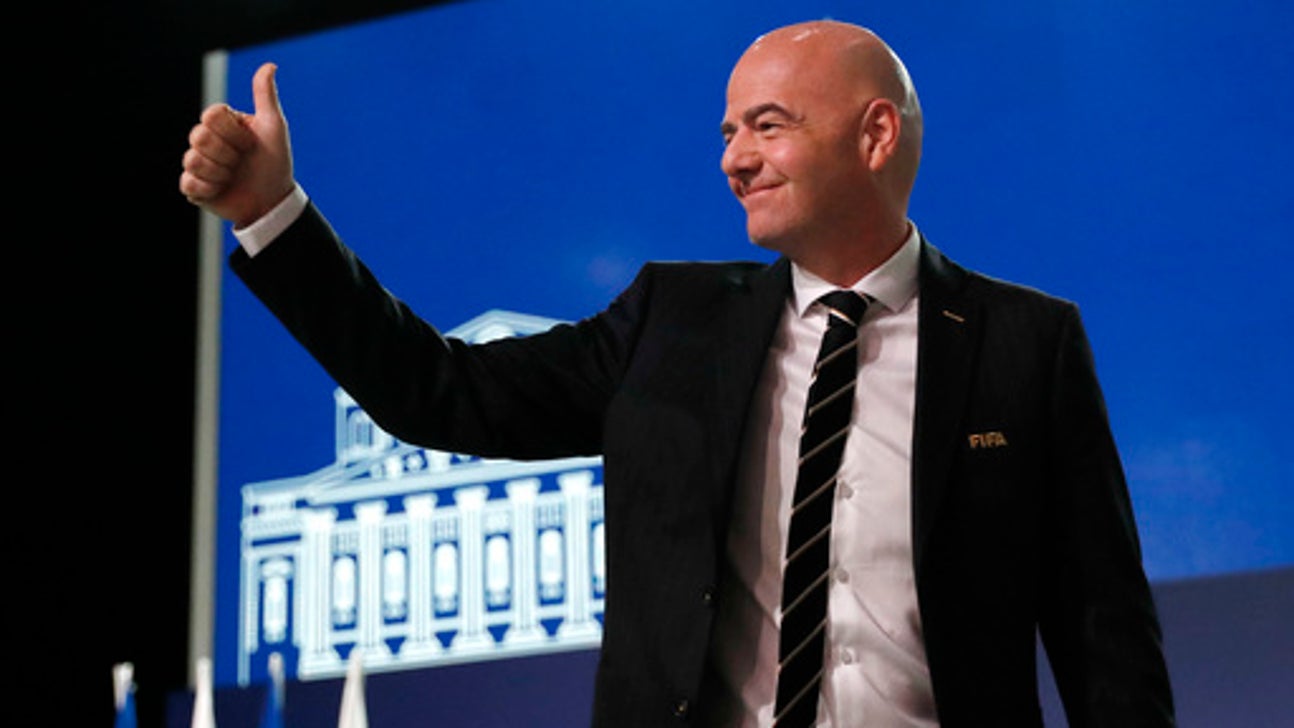 FIFA Men's World Cup
FIFA members prepare to elect 2026 World Cup host
Updated
Mar. 4, 2020 11:25 p.m. ET
MOSCOW (AP) North America will host the 2026 World Cup after FIFA voters overwhelmingly opted Wednesday for the financial and logistical certainty of a United States-led bid over a risky Moroccan proposal for the first 48-team tournament.
The soccer showpiece will return to the U.S. for the first time since 1994 after gaining 134 votes, while Morocco got 65 at the FIFA Congress in Moscow, where the 2018 tournaments starts on Thursday.
''Thank you for entrusting us with this privilege,'' U.S. Soccer Federation President Carlos Cordeiro told the congress. ''The beautiful game transcends borders and cultures.''
U.S. President Donald Trump tweeted after the victory : ''Congratulations, - a great deal of hard work!''
While Trump has been feuding with Canadian Prime Minister Justin Trudeau over tariffs and policy after the G-7 meeting and with Mexican leaders about his proposed border wall, the heads of state are not heavily involved in this World Cup bid. Even if Trump wins re-election, his presidency would end before the 2026 World Cup.
The vote by national football federations was public, in contrast to secrecy surrounding the 2010 vote when FIFA's elected board members picked Russia to host in 2018 and Qatar in 2022, defeating the U.S.
The regional bid proved more appealing this time and the North Americans even collected 11 votes from Africa.
''The United bid was strong and if it was just the United States, I think Morocco would have beaten them,'' said Cameroon federation official Kevin Njomo, whose country voted for Morocco. ''People have a soft spot for Mexico, especially looking at Mexico as a little bit under-developed and giving them a chance. Canada is a good tourist destination.
''But I think where it had the advantage was the World Cup would be more profitable in America and it is a capitalist world.''
North America is optimistically promising to deliver $14 billion in revenue helped, while the tournament won't require major construction work required on the 16 planned stadiums, all of which already exist.
The U.S. proposed staging 60 out of the 80 games in 2026, when 16 teams will be added to the tournament, leaving Canada and Mexico with ten fixtures each. But FIFA President Gianni Infantino suggested the split of games could change.
''They have made a decision among themselves but ultimately it will be up to FIFA to decide,'' Infantino said.
Morocco appeared too hazardous as a potential host when all 14 venues had to be built or renovated as part of a $16 billion investment in new infrastructure. The vote leaves Morocco reeling from a fifth failure in a World Cup hosting vote, with the continent's sole tournament coming in 2010 in South Africa.
Moroccan Prime Minister Saad Eddine El Othmani shared the national disappointment but tweeted his thanks to the bid organizers for ''this common dream.''
Moroccan sports journalist Omar Chraybi acknowledged that "technically speaking, it's understandable - the U.S. bid capacity surpasses Morocco's.'' Yet he didn't lose hope, saying, ''The world still looks at Africa as an underdog, but we can't afford to give up.''
While Morocco's combined tickets and hospitality revenue projected to be $1.07 billion, according to FIFA analysis, North America would generate $2 billion more.
Canada will host men's World Cup matches for the first time, while Mexico gets its first taste of the event since 1986.
''To have a message coming from football that says actually Mexico, Canada and the United States together can organize the biggest sporting and social event together,'' Infantino said. ''It is a nice message.''
The 87,000-capacity MetLife Stadium outside New York - home of the NFL's Giants and Jets - is proposed for the final. It's just miles from where federal prosecutors spearheaded an ongoing investigation into FIFA corruption. More than 40 soccer officials and businesses indicted, convicted or pleaded guilty.
The bribery scandal put the governing body on the brink, Infantino told the congress ahead of Wednesday's vote.
''FIFA was clinically dead as an organization,'' Infantino said, reflecting on his election in 2016 before announcing plans to another four-year term in 2019. ''Two years later, FIFA is alive and well, full of joy and passion and with a vision for its future.''
The North American victory suggests current FIFA leaders don't hold grudges against a country whose government has jailed corrupt sports leaders.
''When they help us fight against corruption, of course, we are pleased,'' Infantino said.
The North America bid also had to overcome concerns about the impact of policies from the Trump administration, including attempts to implement a ban on travel by residents of six majority-Muslim countries.
FIFA now has the final say on which cities are selected to host games and whether all three countries are guaranteed a place at the tournament. Victor Montagliani, the Canadian who leads CONCACAF, wants them to take three of the seven guaranteed qualification slots reserved for the region as host. Both the United States and Canada failed to qualify for this year's World Cup.
There is also a chance to send an eighth team via an inter-continental playoff. North America will host the six-team playoff tournament in November 2025 to decide the last two places in the 48-team lineup.
---
Amira El Masaiti in Rabat, Morocco contributed to this report.
---
AP World Cup coverage: www.apnews.com/tag/WorldCup
---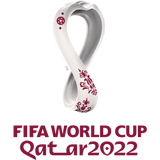 Get more from FIFA Men's World Cup
Follow your favorites to get information about games, news and more
---