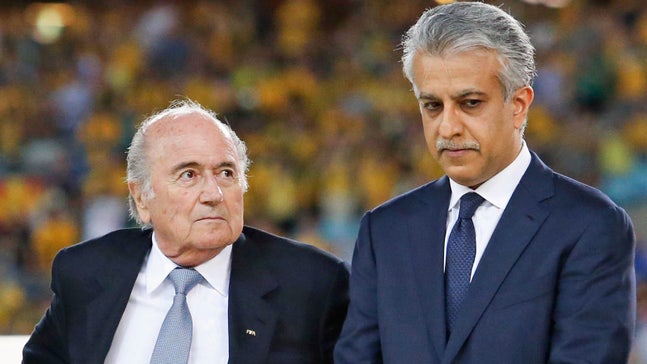 FIFA candidate Sheikh Salman denies role in human rights abuses
Published
Oct. 29, 2015 8:21 p.m. ET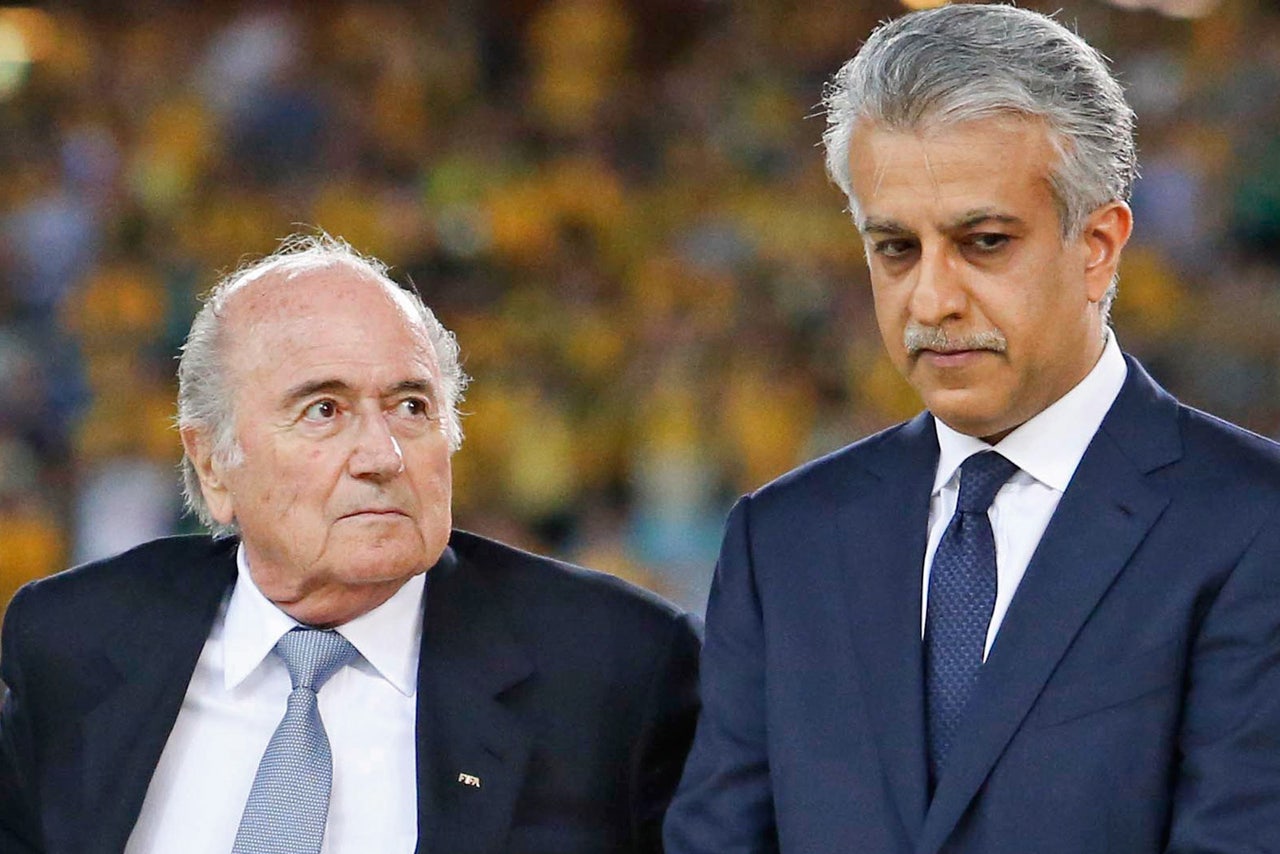 MANAMA, Bahrain --
FIFA presidential candidate Sheikh Salman bin Ibrahim Al Khalifa has issued his strongest denial yet against claims he aided human rights abuses after pro-democracy protests.
The Bahraini royal's entry in the seven-man FIFA contest revived 2011 allegations he chaired a panel which identified national soccer team players and other athletes who were jailed for joining street protests.
The Associated Press reported in 2011 that more than 150 athletes and sports officials were detained, and some claimed they were tortured by government forces.
Rights groups in Bahrain and media reports have noted that the panel role of Sheikh Salman, then president of the Gulf nation's soccer federation, was announced at the time by the state-run news agency.
''Recent allegations are entirely false and categorically denied by Sheikh Salman,'' his campaign office said in a statement published late Thursday.
The statement did acknowledge that the sheikh was proposed to ''lead a fact-finding committee in relation to the events of 2011.''
However, ''that committee was never formally established and never conducted any business whatsoever,'' the statement said.
''For the record, and in light of the recycling of historic allegations in the media, Sheikh Salman had absolutely no involvement in the identification, investigation, prosecution or mistreatment of any individuals as has been alleged.''
Sheikh Salman is among the early favorites in the FIFA election scheduled on Feb. 26.
The 49-year-old Asian Football Confederation president was elected in a landslide in 2013 when the allegations of rights abuses were also aired. He was re-elected in April at a meeting in Bahrain which also made him a FIFA vice president.
---