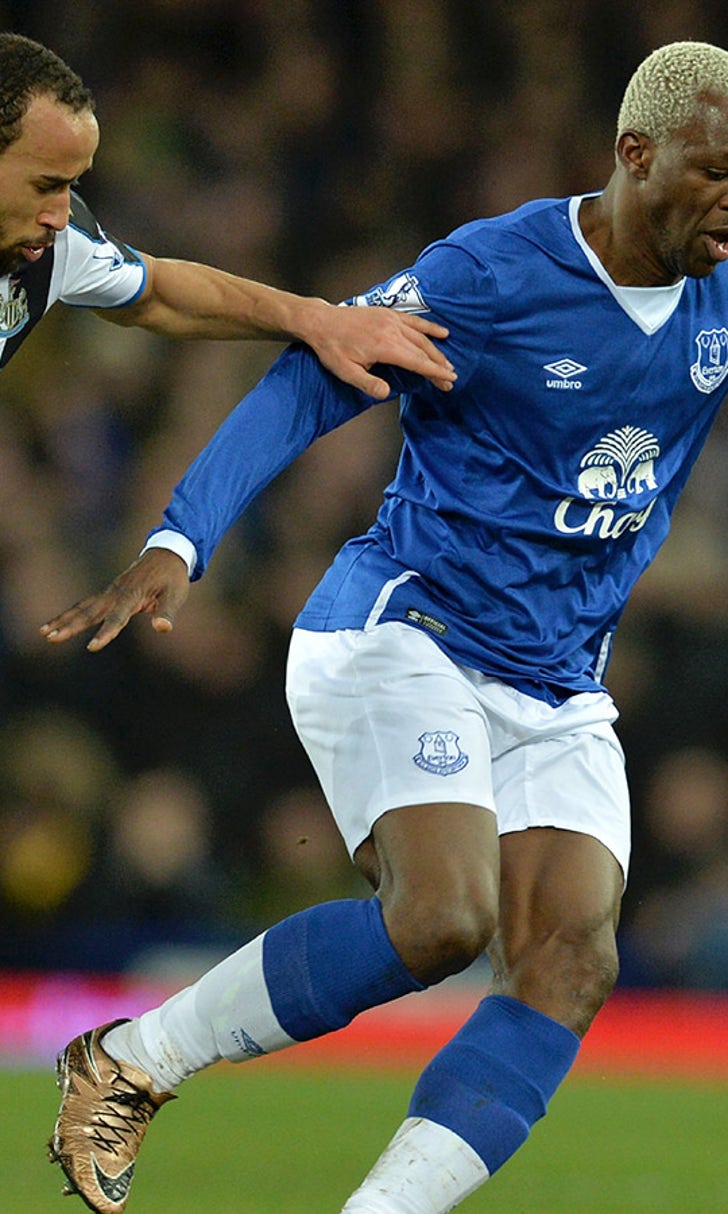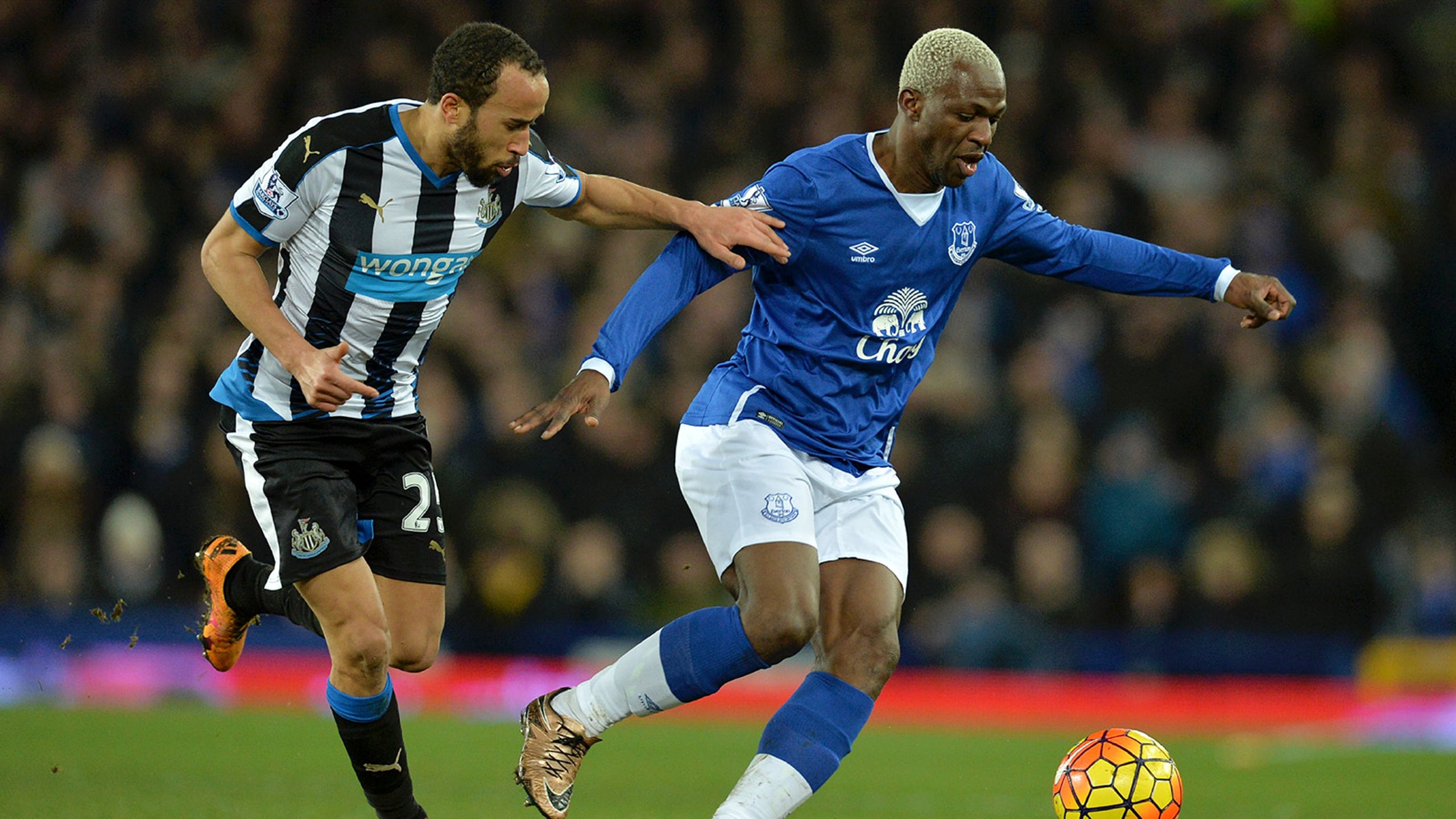 Everton grind out win over ten-man Newcastle
BY Jamie Trecker • February 3, 2016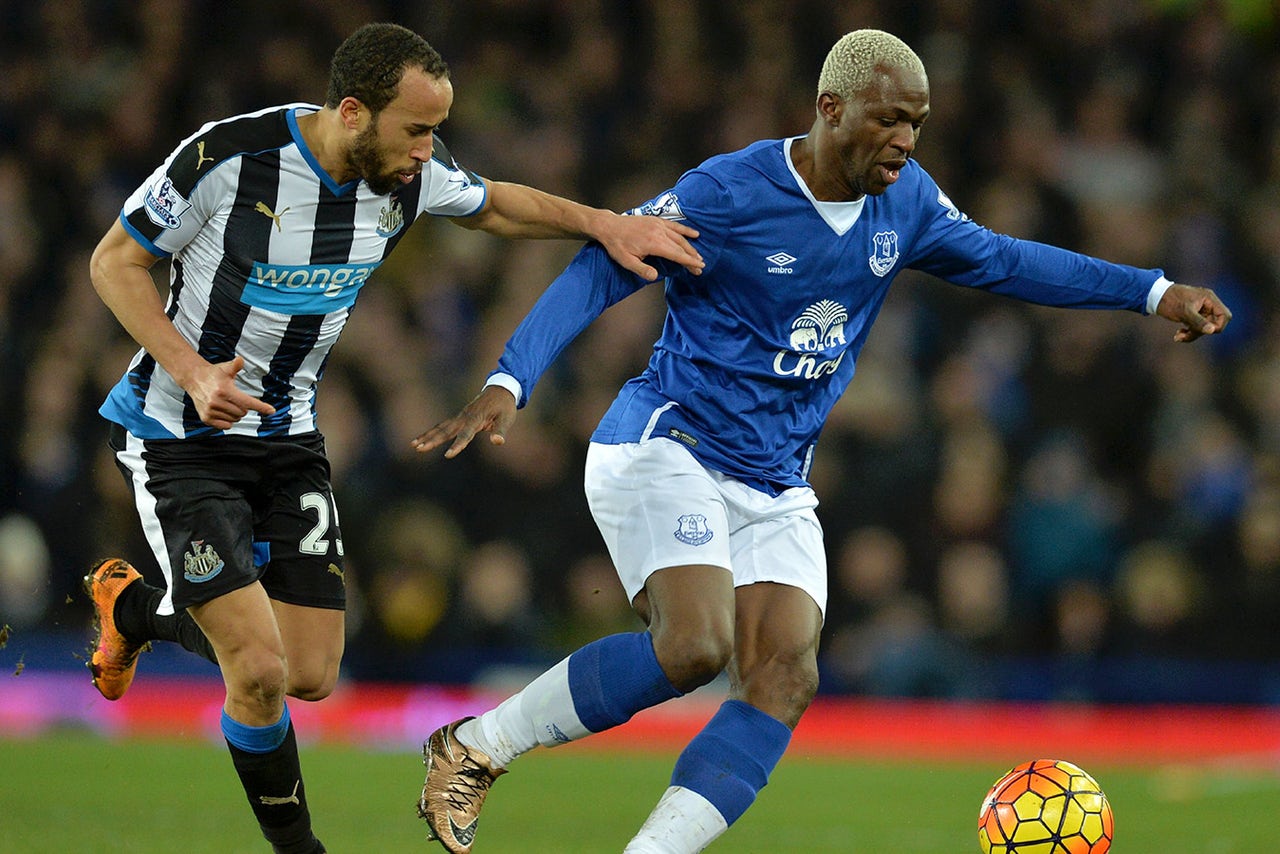 Everton ground out a 3-0 win over ten-man Newcastle Wednesday night at Goodison Park in a game that saw two penalties and a lot of dreadful soccer. 
Aaron Lennon got the winner and Ross Barkley converted two late penalties to take Everton to 11th in the table, but there was little other joy to be had in a game mired in midfield thanks to canceling tactics and miserable conditions on Merseyside. 
Newcastle, mired in the drop zone, showed little signs of reversing their fortunes on the night and have to be now considered a team in deep crisis. The Toon sloshed around money in January like a sailor on shore leave in Tangier, managing to spend nearly $40m, yet on tonight's evidence still don't have a credible defense. That was put into sharp focus early on an embarrassing play that saw two of the Premier League's lesser lights combine to score a cheap goal. 
Tom Cleverley collected the ball out wide on the far flank, and chipped the ball through yard of space to Lennon, waiting atop the area. Lennon's touch to settle was poor, his shot on the turn worse, but with Georginio Wijnaldum inexplicably in retreat and Fabricio Coloccini cowering, the ball easily went through traffic to beat the screened Rob Elliot.  It was a pathetic goal to concede, and it seemed to signal that the time was right for another Newcastle collapse.
But Everton have frankly been poor as well and tonight they took advantage of a weakling without looking impressive. Roberto Martinez acknowledged the need for change pre-game, benching John Stones and axing Tim Howard from the lineup entirely. That did bulk up what has been a dubious back line for Everton, with Joel Robles looking far more assured in the net, but Everton continue to struggle in front of the goal, and were guilt tonight of wasting any number of chances.
Barkley nearly doubled the lead after the break in the 55th minute, badly beating the hapless Coloccini and forcing Elliot into a fine save that saw the ball tipped onto and over the bar. Five minutes later, Barkley's shot deflected off the bald pate of Jonjo Shelvey, forcing Elliot into another tip off the bar. And then, Cleverley whipped in a free-kick, only to see it come off the post.
Newcastle did have a chance -- one chance. Aleksandar Mitrovic came on as a sub and immediately ghosted past the Toffee's backline only to volley his shot wide of the left upright. It would have been easier to score, and the miss had Steve McLaren searching for an umbrella to snap over his knee. 
As time ticked down, Everton grew increasingly sterile. Despite never looking like scoring, Newcastle made sure that Everton did, with Rolando Aarons conceding a penalty with five minutes to play. Despite having Shelvey as a covering man, Aarons made a gormless tackle on Lennon, to allow Barkley a chance at the spot. Aarons slunk away with countenance of a man who had just drunk gasoline, but the fact was that he got no help again from Wijnaldum, who simply fell over when Lennon ran at him with the ball.
Jamaal Lascelles was then sent off in stoppage for fouling Barkley after he was caught on the wrong side in the box, and Barkley was only to happy to sink that ensuing spot kick as well, cheekily chipping the ball over Elliot to add a punctuation mark of humiliation.
Everton now face a series of winnable games – Stoke, West Brom and Bournemouth – as they look to restart their stalled season. Newcastle, on the other hand, look as if they are going to struggle to find points anywhere: they play Chelsea, West Brom and Stoke in quick succession and have to find 19 points between now and May. Good luck.
---
---