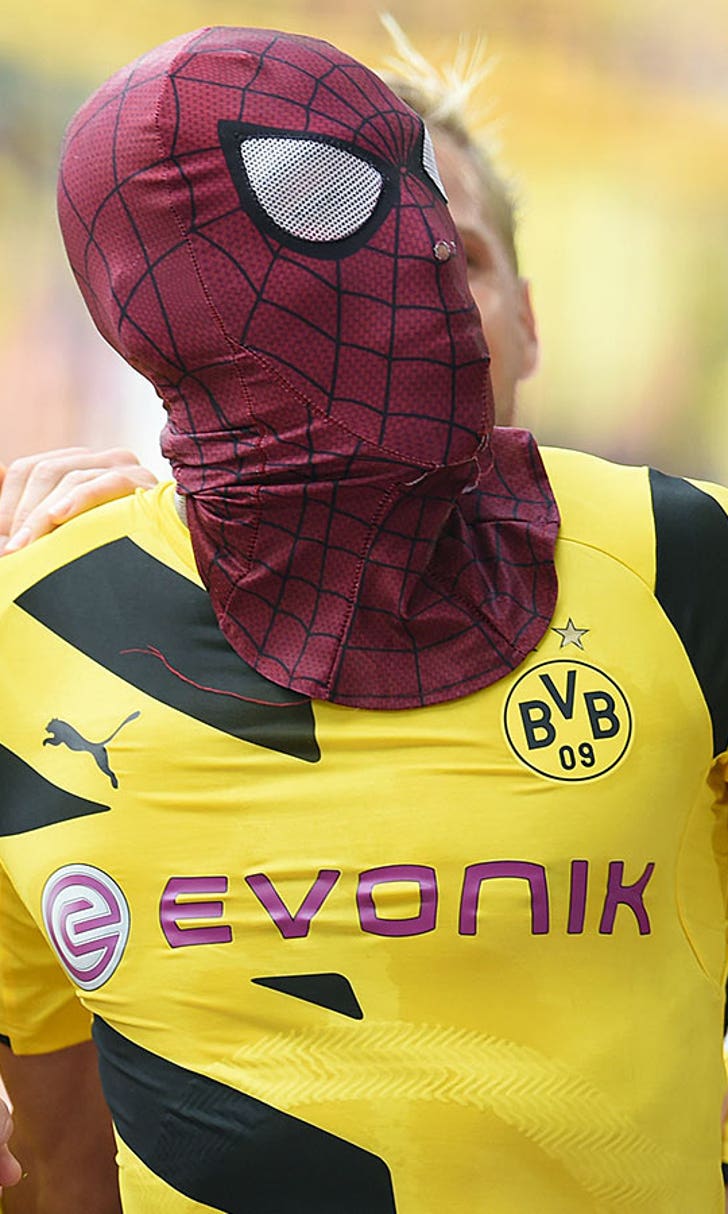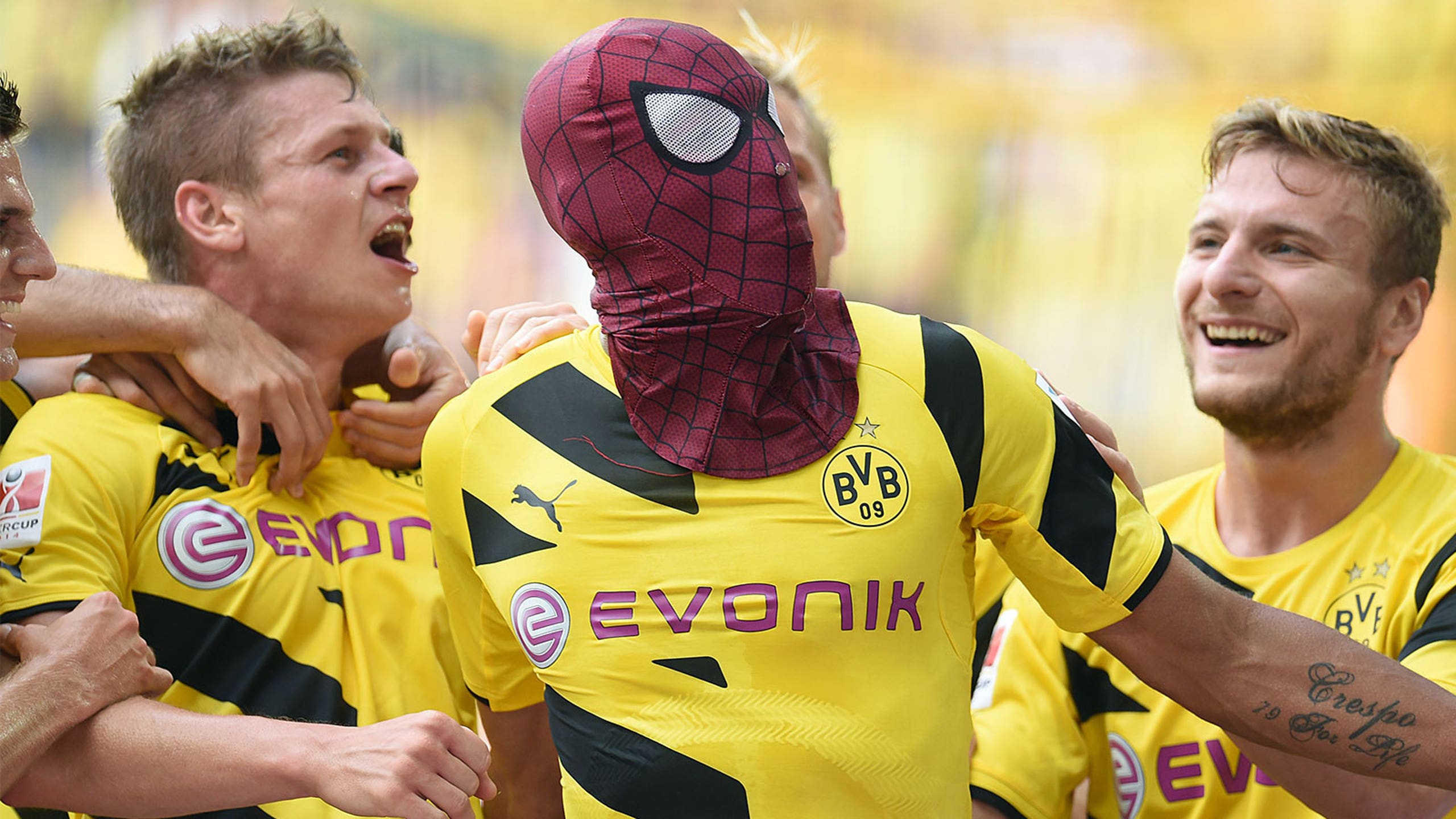 Dortmund claims second straight German Super Cup over Bayern
BY Thomas Hautmann • August 13, 2014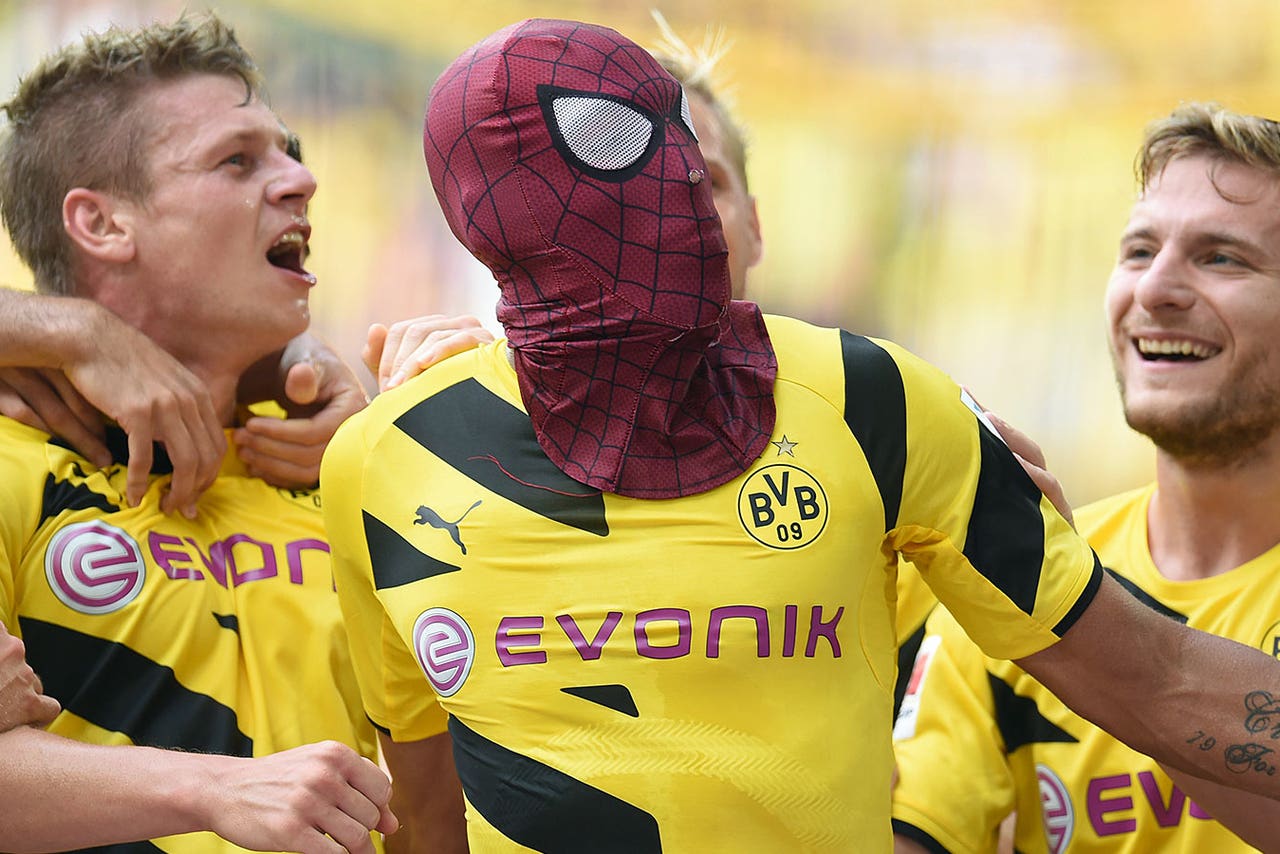 DORTMUND --  
A vastly superior Borussia Dortmund side beat defending Bundesliga champions Bayern Munich 2-0 in the German Super Cup on Wednesday behind goals from Henrikh Mkhitaryan and Pierre-Emerick Aubameyang on either side of halftime.
''We defended sensationally and allowed very little,'' Dortmund coach Jurgen Klopp said after the match. ''We stayed with it for 90 minutes, but we are still a long way from being where we want to be.''
The hosts were particularly impressive in the first half, repeatedly combining through the middle and finding holes in Bayern's back three, who received little protection from the young midfield core of Sebastian Rode and Gianluca Gaudino. Indeed, were it not for Dortmund's penchant to fire straight at Manuel Neuer, the result could have been much more lopsided.
On the other side, Sokratis Papastathopoulos held former Dortmund goal-getter and last season's golden boot winner Robert Lewandowski completely in check for most of the match, and, as such, Bayern had little going forward.
''It was our first game and our attack was not good. Dortmund played better,'' Lewandowski said.
Making matters worse for the visitors, Javi Martinez had to be stretchered off at the thirty-minute mark with what appeared to be a serious leg injury. Sky Sport News later speculated over a possible tear to the Spaniard's anterior cruciate ligament. It would be a bitter blow to Josep Guardiola's side, who proved unable to deal with Dortmund's brisk passing even with Martinez on the field.
Still, it was Bayern who had the first chance of the game. Xherdan Shaqiri pulled the trigger from the left side of the box with just three minutes played, but his shot was parried away by Langerak. The Dortmund keeper wouldn't touch the ball again until the 81st minute.  
As expected, the atmosphere suggested the match was much more than just a final preseason test, and the Yellow Wall successfully pushed their team forward. Bayern committed several poor giveaways, leading to a handful of early chances for Aubameyang and Ciro Immobile. In the 23rd, Mkhitaryan played it through to Aubameyang at the top of the box. David Alaba made a good play on the ball, but it fell back to Dortmund's playmaker and he ripped it past Neuer for the 1-0 lead.
Just six minutes later, more bad news for Bayern. Martinez 's leg collided with the robust body of Marcel Schmelzer in the Dortmund box and left the Spanish defender in a heap on the ground. Martinez received treatment for several minutes before coming off on a stretcher, with BVB manager Klopp coming over to offer his condolences. Dante quickly warmed up to replace him.
After the restart, it was all Dortmund. Time and again, Mkhitaryan and Jonas Hoffman cut right through the Bayern core as youngsters Rode and Gaudino, who started most of the preseason, looked a bit out of their element. Aubameyang, Sebastian Kehl and Hoffman had three golden opportunities to extend Dortmund's lead, but fired right at Neuer each time.
Bayern were slightly improved after halftime, but continued to struggle in possession and couldn't find avenues past Dortmund's midfield block. The introduction of Philipp Lahm for Thomas Mueller did little to change the course of the game, and Mario Goetze only earned a full orchestra of boos at his substitution.
Later in the 62nd, Aubameyang beat Boateng to a Lukasz Piszczek cross and his strong header left Neuer with no chance. With a comfortable lead in hand, the Dortmund fans chanted loudly and with amusement at the direction of the small pack of Bayern fans on the opposite terrace.
Klopp's men masterfully played out the match, with Bayern earning just one final chance. Langerak made an excellent save on Alaba's scorching free kick with nine minutes to go, and soon thereafter Dortmund were celebrating their second straight German Super Cup title over their main rivals.
Bayern, meanwhile, would head back to Munich with plenty of work to do before the Bundesliga opener against Wolfsburg next Friday.
---