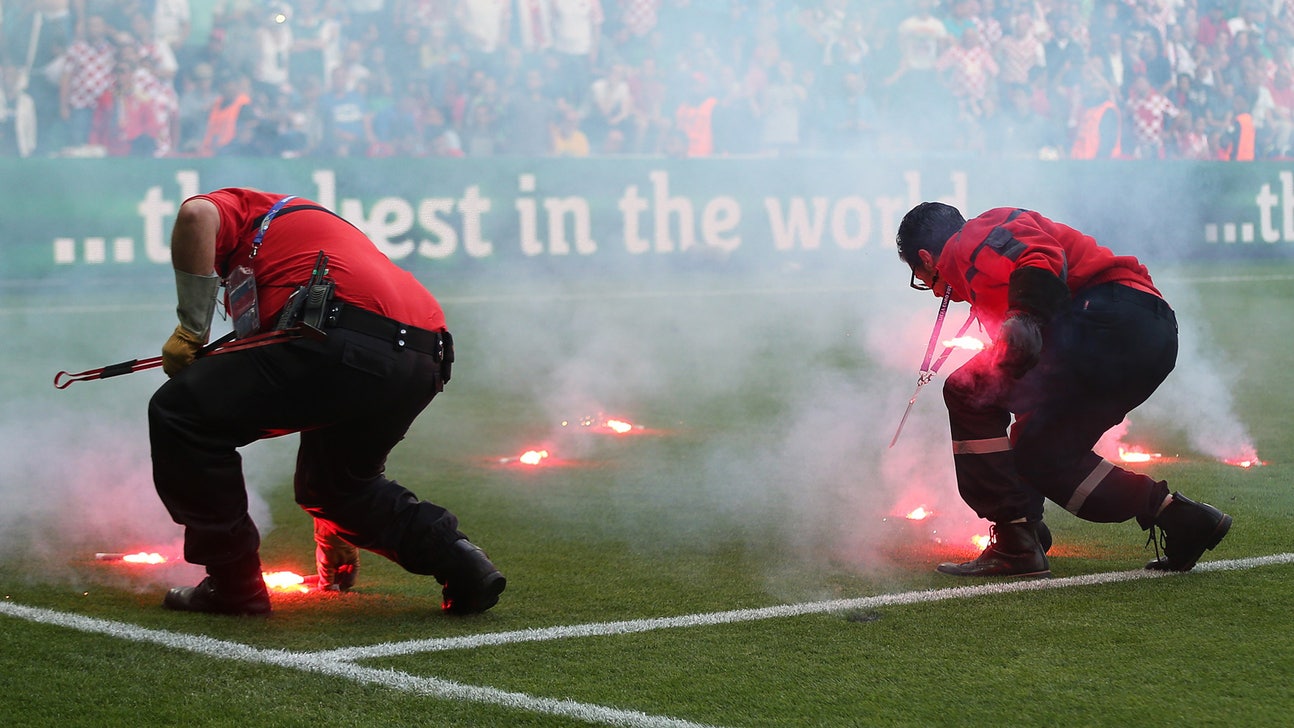 Croatian FA lands UEFA charge for Euro 2016 crowd disorder
Published
Jun. 18, 2016 11:38 a.m. ET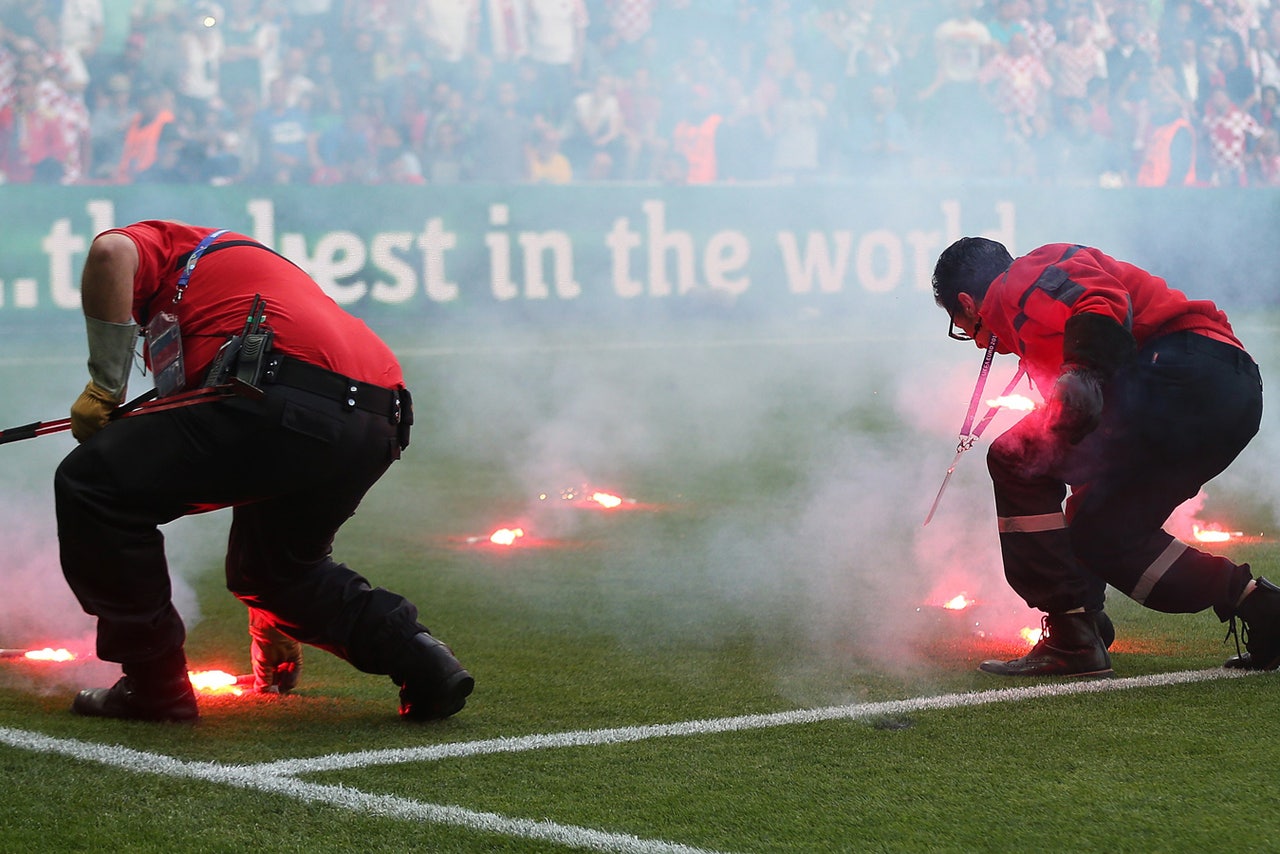 UEFA formally opened a disciplinary case against the Croatian soccer federation on Saturday for racism and fan disorder at a European Championship match.
Play was stopped for several minutes late in Croatia's 2-2 draw with the Czech Republic in Saint-Etienne on Friday when firecrackers and lit flares were thrown on the field from one end of the stadium where its fans were sitting.
Croatia fans then fought among themselves as players appealed for calm.
UEFA's anti-discrimination monitors said Saturday they also reported hearing fans sing far-right songs and displaying offensive banners at the stadium.
UEFA said the charges against Croatia related to racist behavior, crowd disturbances, throwing of objects on the field, and setting off fireworks.
The Croatian federation faces at least a five-figure fine when UEFA's disciplinary panel judges the case on Monday.
It is the second round of charges involving Croatia fans in France. UEFA charged the federation over flares being lit and a fan running on the field to celebrate a goal with Croatia players in a 1-0 win over Turkey last Sunday. That case will be judged on July 21.
Croatia has a track record of disruptive fans at the European Championship.
The national team has a faction of fans with far-right views, and also groups who are protesting against the widely unpopular national soccer body led by former Croatia great Davor Suker.
''This deserves zero tolerance,'' Suker said in a statement on the federation's website. ''Croatian Football Federation is doing its job, and I call upon government institutions to do theirs. We'll ask French police for help.''
All three Croatia games at Euro 2012 were also delayed because of flares and fireworks being thrown on the field.
Then, UEFA fined the federation a total of 135,000 euros ($170,000) for a series of incidents including racial insults aimed at Italy forward Mario Balotelli, a fan running on the field, and fans' offensive chants and banners.
UEFA already deducted a point from Croatia in Euro 2016 qualifying when fans created a swastika image on the field before a home qualifying match in Split.
The Italy game, and a subsequent qualifier against Bulgaria, were played in empty stadiums as punishment from UEFA for fans using far-right chants and banners.
In separate cases, FIFA has already barred fans from attending the first two of Croatia's five 2018 World Cup home qualifying matches in Zagreb in September and November.
---