Cristiano Ronaldo capped off his best year ever with one of his best performances ever in the Champions League final
BY Aaron West • June 4, 2017
There is nothing tactics can do when one of history's greatest ever players is feeling it.

That was Cristiano Ronaldo's message to the world on Saturday. His brace pushed Real Madrid past Juventus for their 12th Champions League win, cementing their status as Europe's most successful club. It's the first time any club has won back-to-back UCL titles in the tournament's entire history, and once again, Real Madrid can thank their talisman for putting them in the record books.

Ronaldo's achievements over the last year have truly been the stuff of legend. Within the last 362 days, Ronaldo's won two Champions League trophies, La Liga, a European Championship with Portugal, the Club World Cup, and earned both the Ballon d'Or and the FIFA best player of 2016.

This year, CR7 scored 42 goals in 46 matches. In an off year.

He won just about all of the biggest trophies available to him, and he's the favorite to lift his second straight Ballon d'Or. He's been absolutely outstanding for both club and country, and the Champions League final was the crowning moment of an absurd year for the Portuguese legend.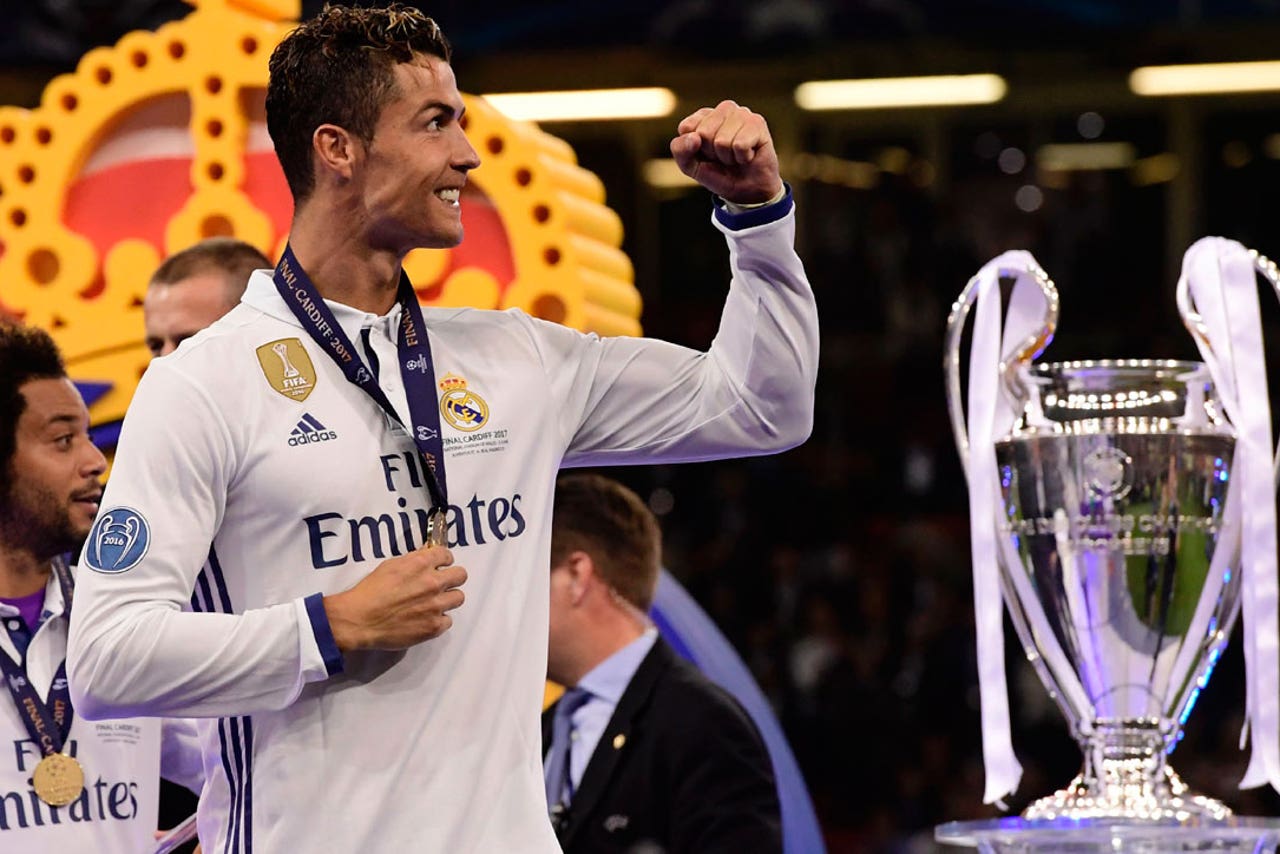 At 32 years old, Ronaldo shouldn't be performing at the level he is. His physical decline has been clear in the last couple years, and he's now a completely different player from the spindly trickster he was when he first broke onto the scene. But despite his dwindling pace, his growing inability to beat players on the dribble, and a vastly modified style of play, Ronaldo is still Ronaldo.

It's safe to say, Juventus were well aware of the threat he possessed before the match. Their tactics were set up expressly to nullify Ronaldo's threat, and it took some intelligent management from Zinedine Zidane to make sure his marquee man was put in the position to be successful on the day.

And he was.

Ronaldo wasn't spectacular against Juventus. There were no flicks, no tricks, just pure, raw efficiency. It was the type of performance that just screams "champion," and the type of showing no one can game plan for.

It's not as if Ronaldo ran rampant, dominating the game and causing problems every time he touched the ball. In fact, it was the exact opposite. Ronaldo rarely touched the ball in the first half, and he didn't affect the game significantly in the run of play. The Bianconeri's defensive tactics were clearly designed to shut CR7 down, and for the most part, that was the case. It didn't much matter though, because Ronaldo is Ronaldo, and what Ronaldo is, is one of the greatest footballers to ever step foot on a pitch.

So, he did Ronaldo things.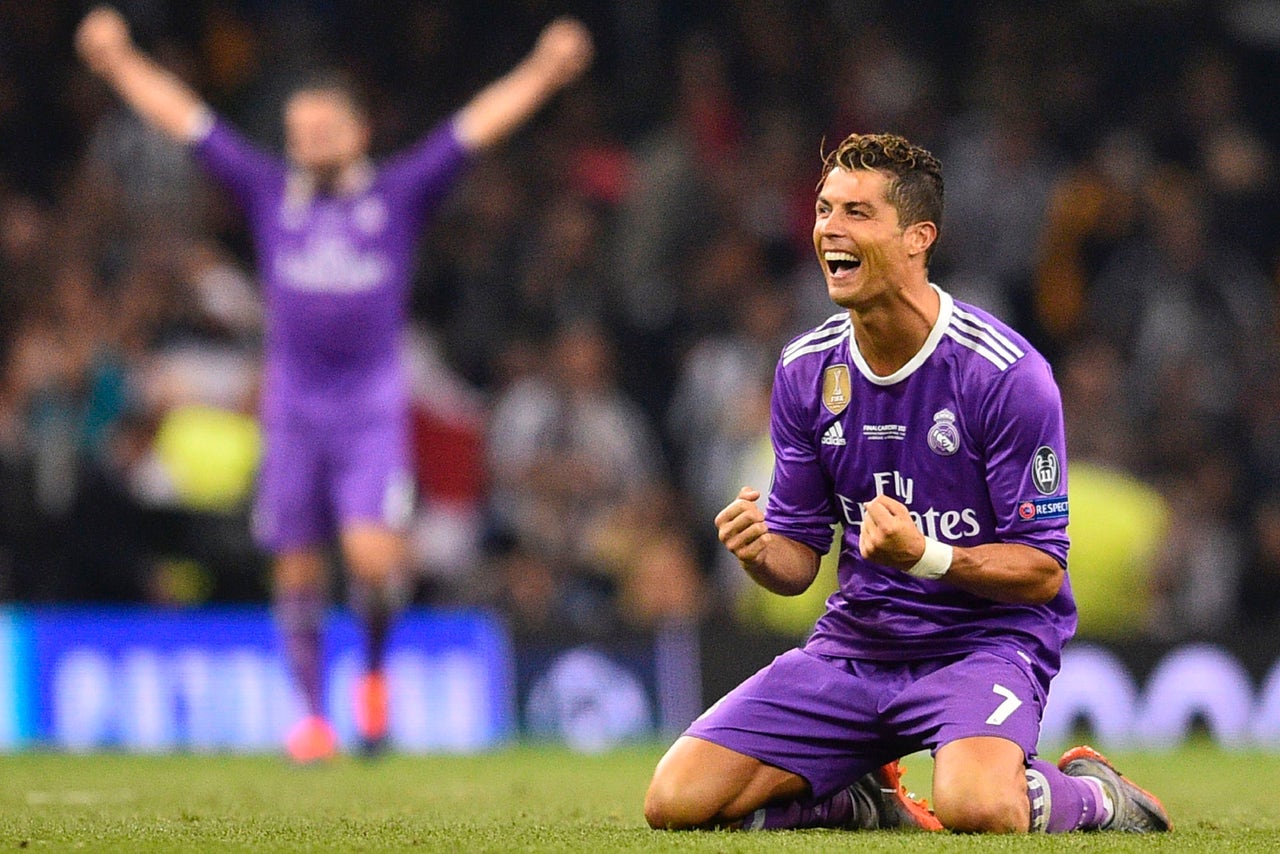 That means scoring with his very first shot on target. That means netting a killer third goal in the second half. That means helping his side grab four goals against the best defense in Europe, a team that had only conceded three in the entire tournament before this.

Coming into this match, Juve had blanked Lionel Messi, Neymar, Luis Suarez and Co. over two legs. That's 180 minutes keeping one of the greatest attacking teams in history off the scoresheet. Following that, they managed to keep free-scoring Monaco off the board until the 69th minute of the semifinal second-leg. This was one of history's best defensive teams, and they had the results to prove it.

Juventus had kept some of the very best goalscorers on the face of this planet off the scoresheet before this match. If any team could concoct a way to keep Ronaldo from being a factor, it was them.

But they couldn't do it. Ronaldo was just too good.

It's not as if Juve weren't prepared for Ronaldo's threat. From the onset, the Bianconeri were attuned to his danger. They intentionally shifted their defense and midfield to shut down Ronaldo on the left side from the kickoff, and it was extremely effective in keeping him out of the match for the first 15 minutes. When Zidane responded by moving him to the right, Juventus reacted in kind, shifting their attentions in a continued attempt to keep him out of the game.

It was from that right-sided position that Ronaldo's first goal came. All it took was a fantastic bit of movement from CR7, and a crucial moment of weakness from Juve's defense. An instant to lose track of game's most lethal goalscorer. Just one second of inattentiveness from Juventus' Giorgio Chiellini, and Ronaldo was in. One chance, one goal.




In the second half, in response to Juventus reacting once more to deal with his threat, Ronaldo took up a more central role. It took less than 20 minutes after the break for him to grab his brace, Madrid's third, and effectively end the tie.

Like his first, it wasn't anything special. It wasn't a slaloming run past numerous defenders. It wasn't a screaming distance strike. It was a fantastic piece of off-the-ball movement, a predatory finish, and another example of Ronaldo doing what he does best: come up big in the clutch.




No matter what Juventus did to try to stop him, it didn't matter. Ronaldo still found the space, and once he got the opportunity, he made them pay. That's what he does. It's what he's been doing for over a decade at the highest level, and the Bianconeri's record-breaking defense wasn't going to stop him once the Champions League trophy was in his sights.

There was nothing Juventus could do. Ronaldo was always going to Ronaldo.


---
---