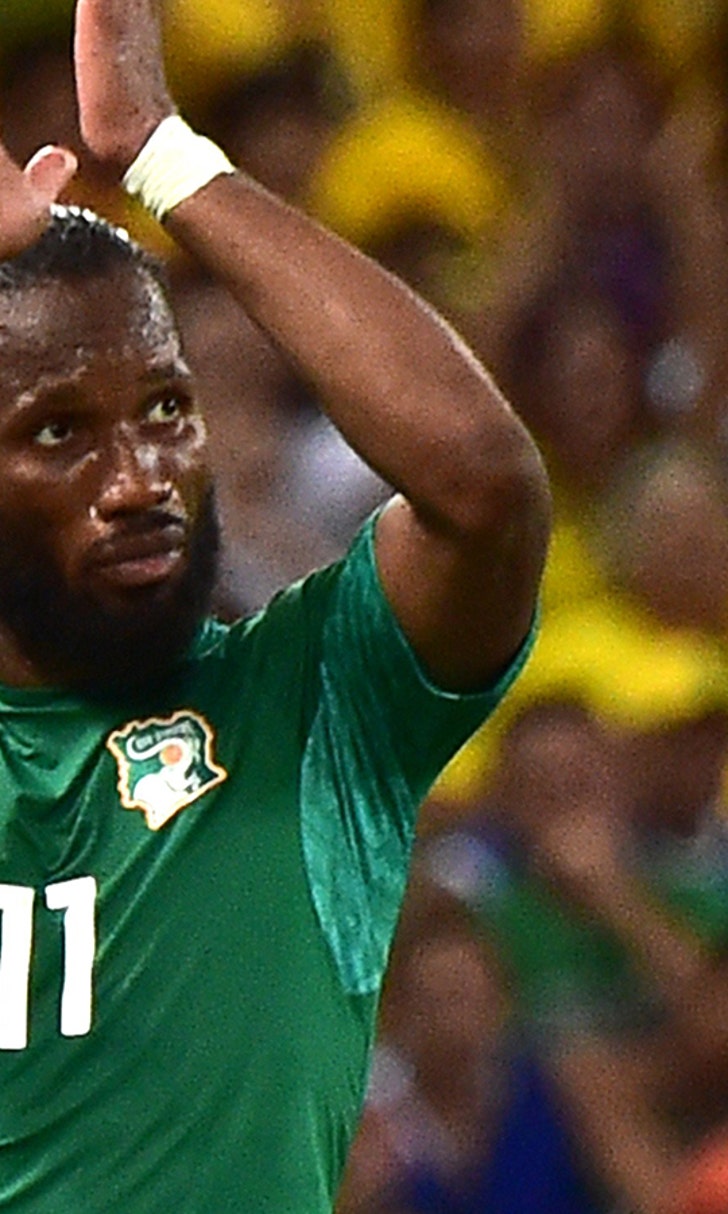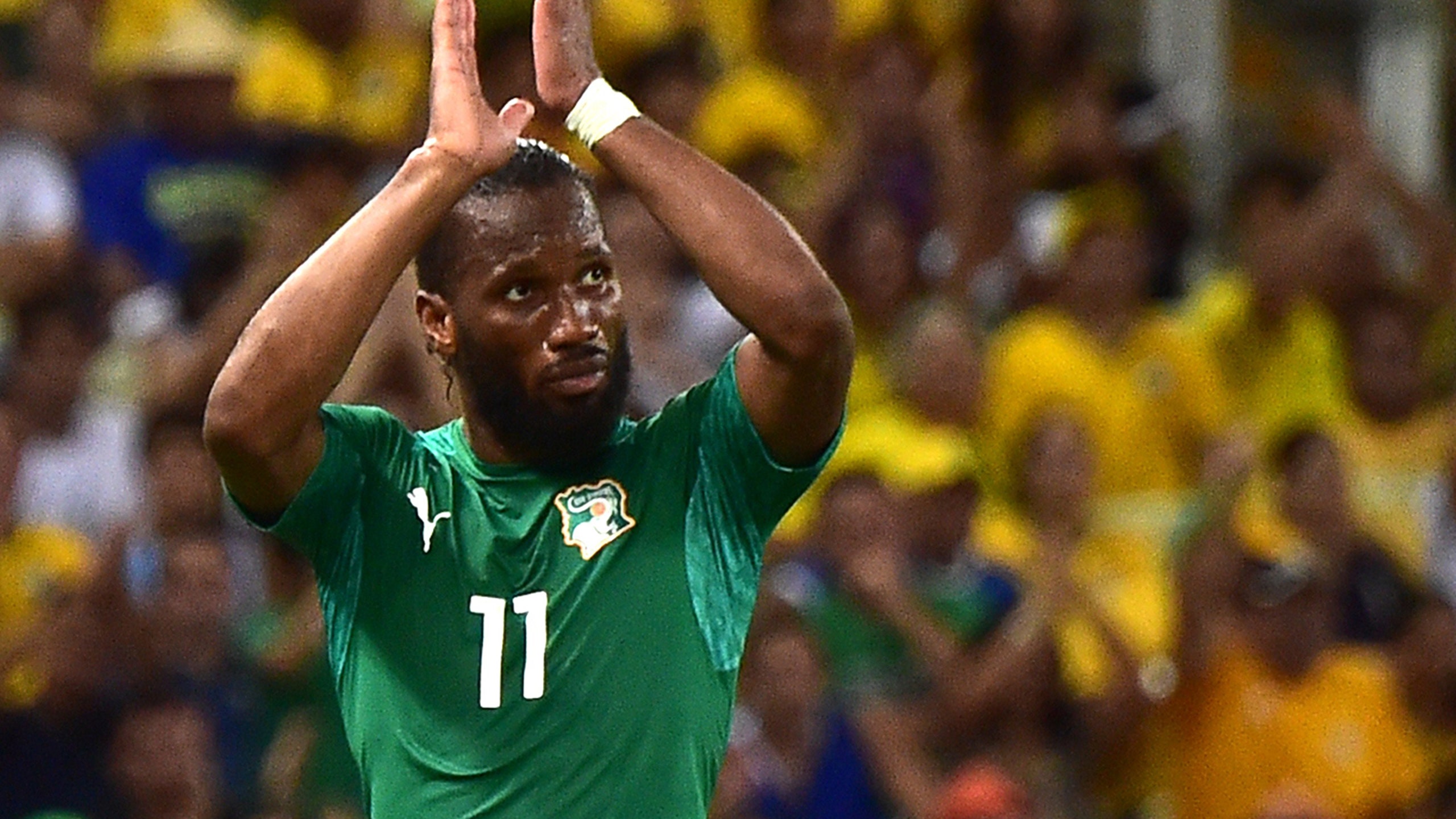 Cote d'Ivoire striker Drogba retires from international soccer
BY foxsports • August 8, 2014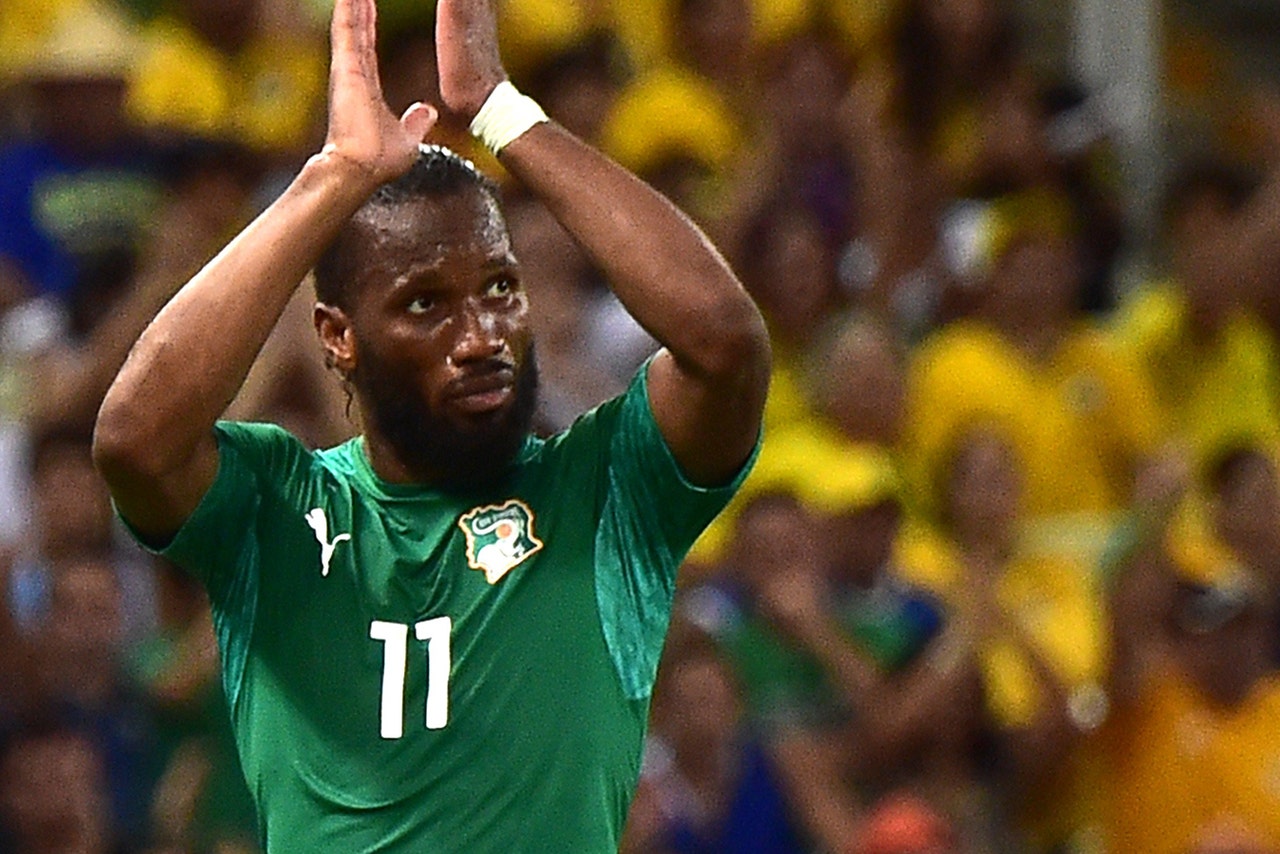 Chelsea striker Didier Drogba has decided to retire from international soccer with the Cote d'Ivoire.
The 36-year-old, who rejoined the Blues from Galatasaray last month, has made 104 appearances for his country and scored 63 goals.
He won his final cap in the Cote d'Ivoire's last-gasp 2-1 defeat to Greece at the World Cup in Brazil on June 24.
Drogba issued a statement on his personal website which read: "It is with much sadness that I have decided to retire from international football. These past 12 years in the national team have been full of emotions. From my first call up to my last match I have always tried to give my best for my country.
"I am very proud to have been captain of this team for eight years and to have contributed to placing my country on the world stage of football taking part in three World Cups and two Africa Cup of Nations finals.
"I cannot convey enough thanks to the fans for all the love and support during these years. All my goals, all my caps, all our victories are for you – I love you.
"I also owe much gratitude to my teammates – the players with whom I have shared all these emotions and I wish you all much success for the future and a very warm welcome to the new manager."
---