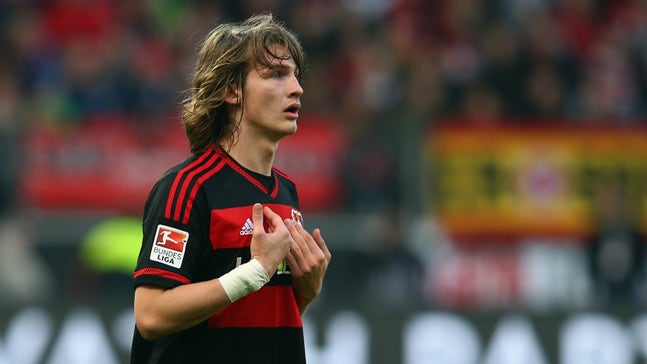 Boneheaded Bayer Leverkusen defender sent off for 2nd time in 4 days
Published
Mar. 13, 2016 1:11 p.m. ET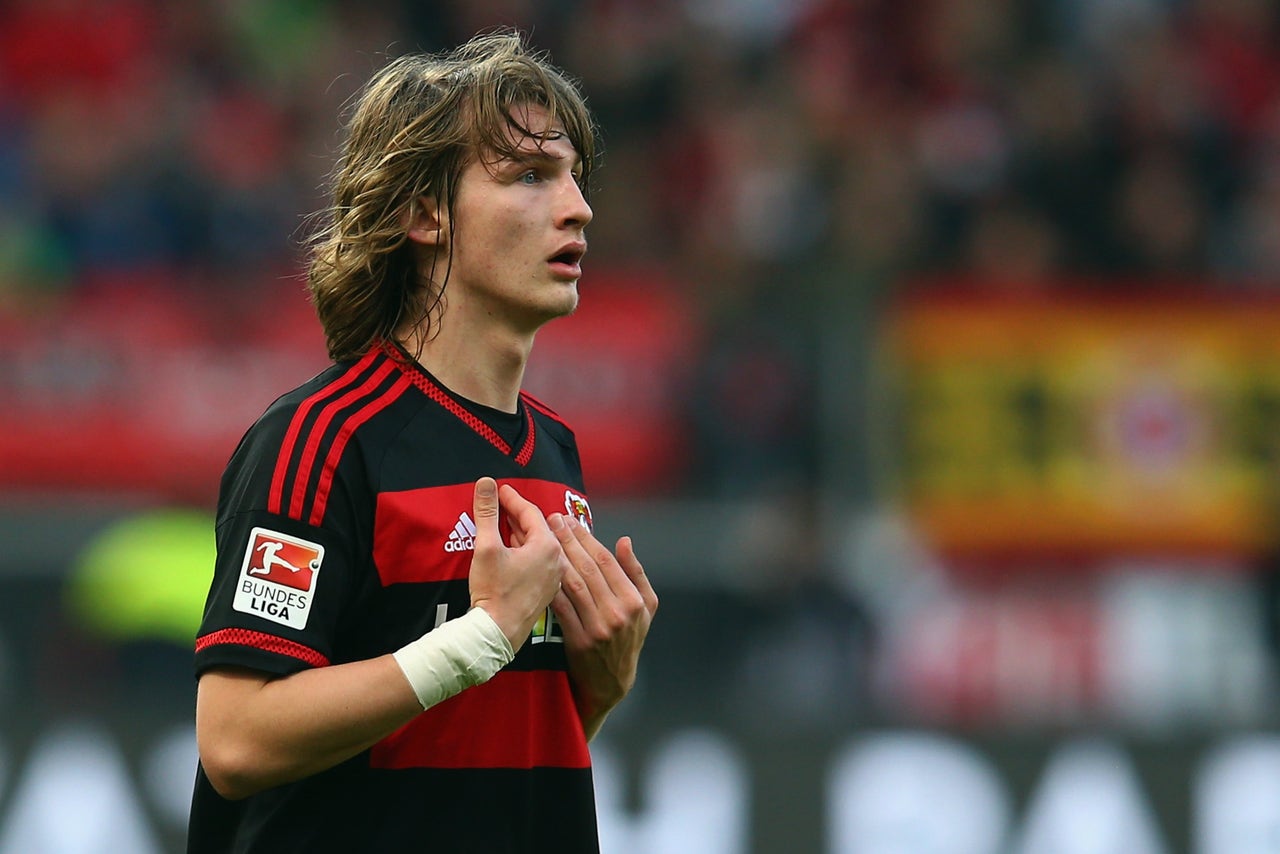 Bayer Leverkusen's Tin Jedvaj deserves a long mental vacation after getting sent off twice -- in stoppage time! -- in the span of just four days.
The Croatian defender achieved the remarkable feat by drawing two incredibly stupid yellow cards in quick succession against Hamburg on Sunday, three days after getting sent off in Leverkusen's Europa League match at Villarreal. 
With just a minute to play in stoppage time and Leverkusen hanging on to a 1-0 lead on HSV, Jedvaj picked up his first yellow for time-wasting (he elected to toss the ball away on a throw-in), then got his second for some rather obvious dissent towards the referee. Of course, Jedvaj then pretended like he did nothing wrong:
Such idiocy almost deserves a medal.
On Thursday, Jedvaj received his marching orders with also just one minute to play in stoppage, after he foiled a potential Villarreal counterattack by blocking a pass with his arm. The 20-year-old will now have plenty of time to think about it on the bench. He's suspended for Leverkusen's return leg vs the La Liga side as well as next weekend's Bundesliga match at Stuttgart.
---
---