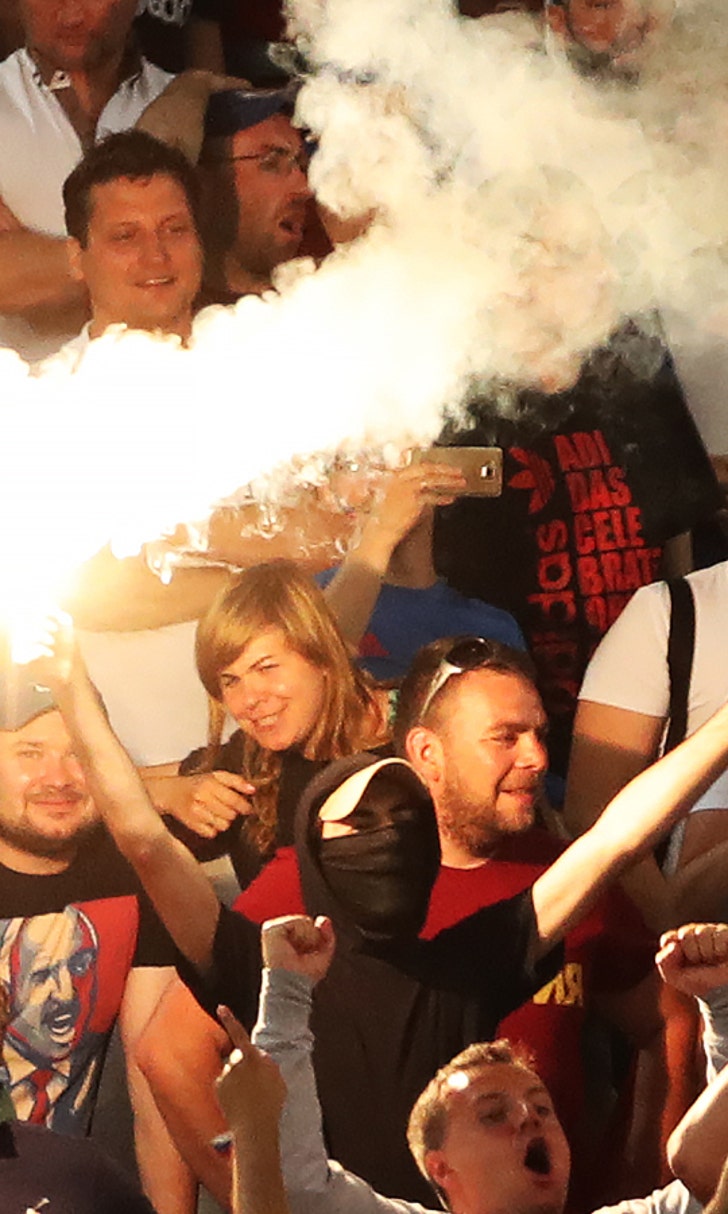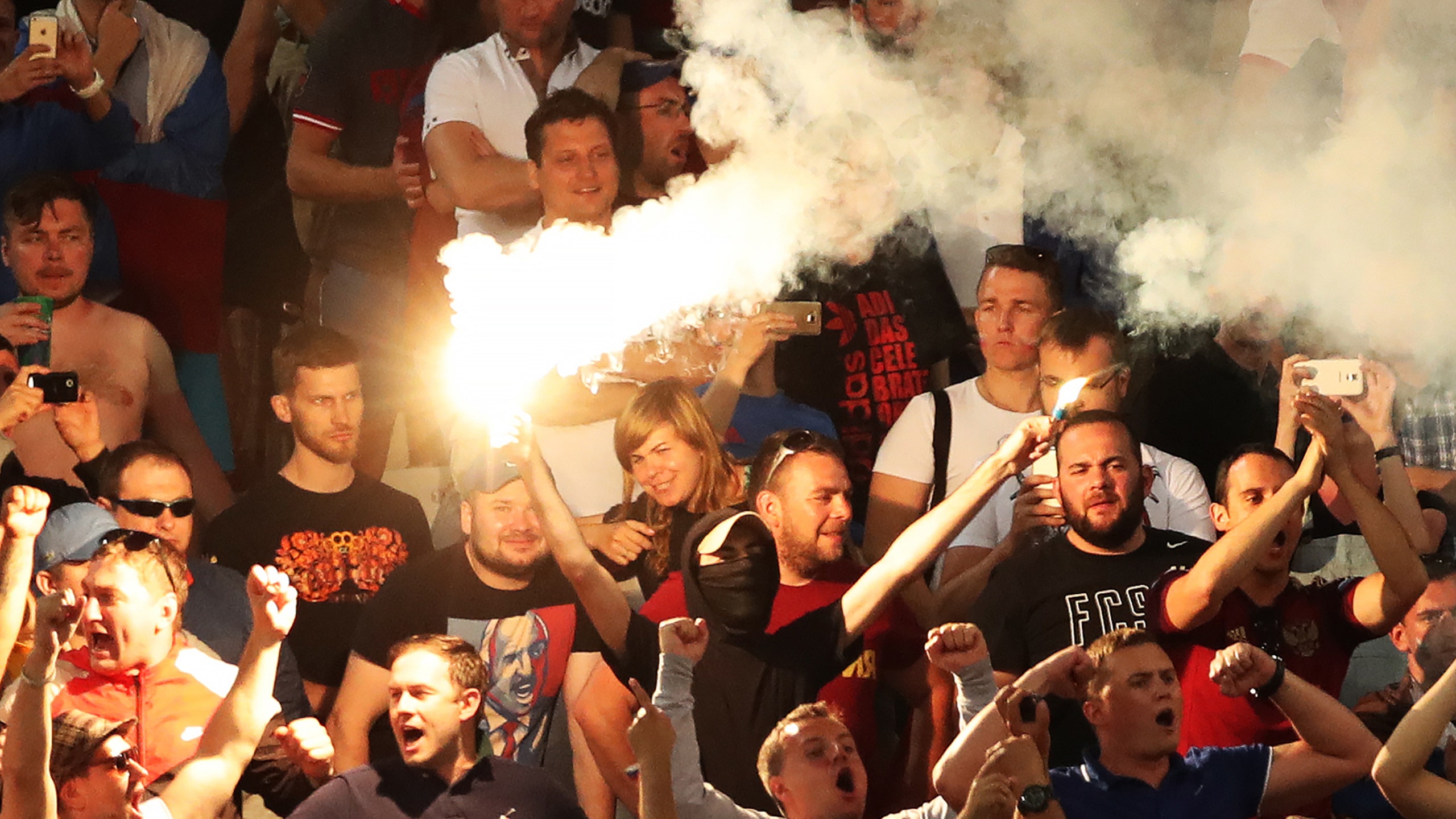 Blame for Russian fans over violence politically motivated, says Dzyuba
BY foxsports • June 14, 2016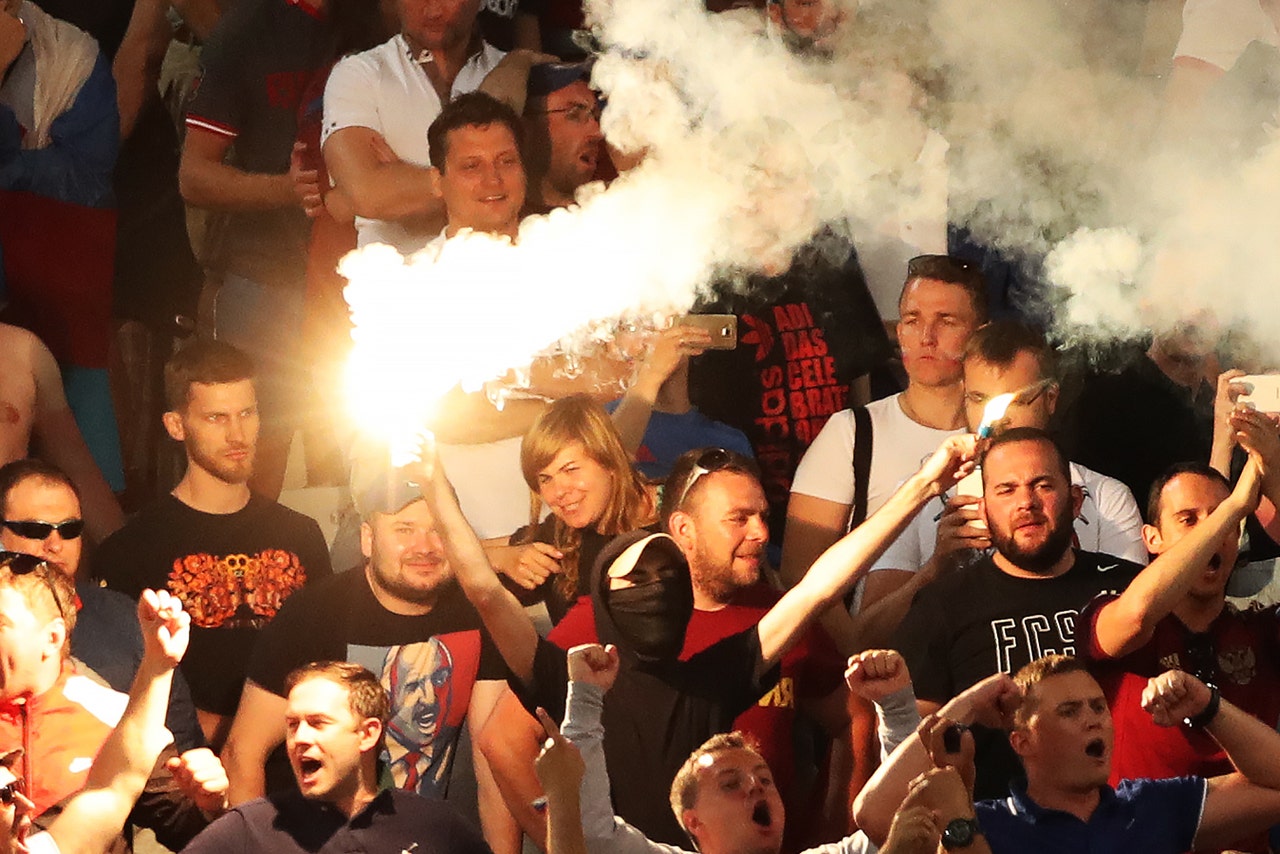 Russia striker Artem Dzyuba claims that criticism of his team's supporters may be politically motivated, hitting back at what he feels is the portrayal of England fans as "angels".
The Russian team were handed a suspended disqualification from Euro 2016 on Tuesday after a number of their followers charged at their England counterparts in the Stade Velodrome in Marseille on Saturday following a 1-1 draw.
But while Dzyuba appealed for his country's travelling support to focus on getting behind the team, he added his belief that politics has played a huge part in coverage of the clashes so far.
"I cannot affirm it but it's possible, it's probable," he told a press conference on Tuesday. "The British media are talking about the 2018 World Cup and suggesting it will be taken away from Russia. These are just some thoughts I have sometimes.
"I don't understand the reaction of the British media, talking as though the England fans are angels. Everyone has to follow and see what is happening and communicate with the fans. I don't think the Russians are the only ones at fault."
England fans were caught up in trouble outside of the stadium in the days and hours leading up to Saturday's match and the Football Association has been told that the Three Lions face similar punishment if further issues happen within UEFA's jurisdiction.
However, Dzyuba added that the portrayal of French authorities, who claimed that as many as 300 Russians stormed the England section of the Stade Velodrome, may not have been accurate.
"I received different information. No-one knows exactly what happened, to be honest," he added.
"I think it was 50/50. We saw those videos and there was some aggression but we only saw fragments. Of course we can look at fragments but we don't want politics in football.
"We are not talking about a street-fighting World Cup; this is football. We just don't want things to be presented as groups wanting to fight. It was not only Russian and English fans fighting; there were others. Please let us focus on football."
Russia face Slovakia on Wednesday at the Stade Pierre-Mauroy in Lille in their second Group B fixture, with the eyes of the continent on their supporters due to the sanctions now hanging over them.
---
---