Bernabeu development plans under threat over state aid probe
Published
Aug. 1, 2014 10:42 a.m. ET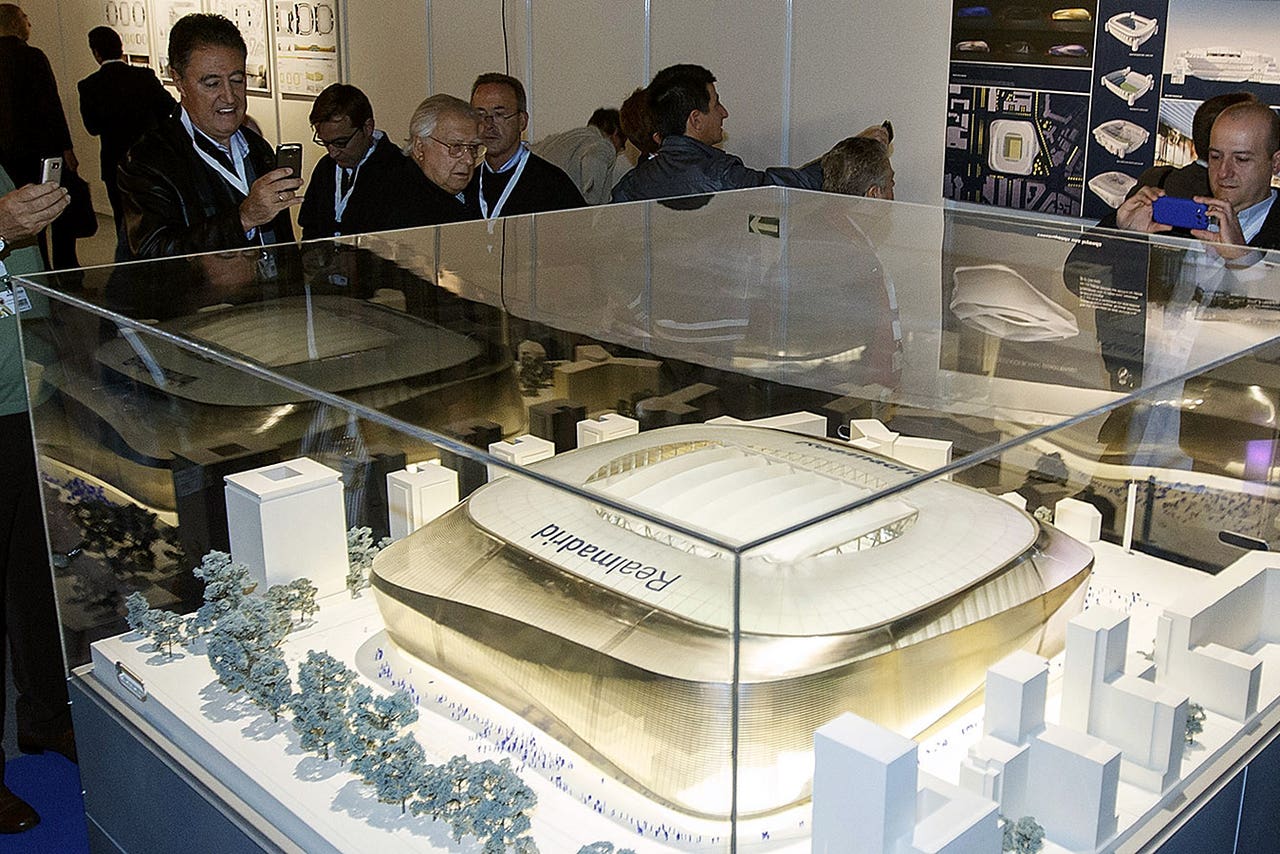 Real Madrid's plans to develop their Santiago Bernabeu stadium are under threat, due to investigations into whether the club received illegal state aid.
The Supreme Court of Madrid has blocked proposed changes to local planning laws that were essential to the club's plans for the Bernabeu being approved, because Real are among several Spanish clubs under investigation by the European Commission (EC) for receiving state aid.
The investigation concerns a land deal the club made with the Madrid town hall dating back to 1996.
In January of this year, Real president Florentino Perez unveiled plans to redevelop the Bernabeu, which include installing a retractable roof and building a hotel, shopping complex and leisure centre next to the stadium, at an estimated cost of $556 million.
However, the club have faced opposition from a local environmental group, Ecologists in Action, which has brought a complaint against Real to the Supreme Court, citing the fact the Spanish giants are under investigation from the EC.
The Court's acceptance of the complaint means it has blocked changes to planning laws first approved in 2011, preventing Madrid from going ahead with their plans for the stadium. The club has 10 days to appeal the Supreme Court's decision.
A source from Madrid's town hall informed Spanish news agency EFE that an appeal would be lodged against the Supreme Court's decision.
"The agreement between the town hall of Madrid and Real Madrid, which is the cause of the European Commission's investigation, has nothing to do with the changes to the planning laws," said the source.
"Therefore, it makes no sense to paralyse the changes to the planning la
---