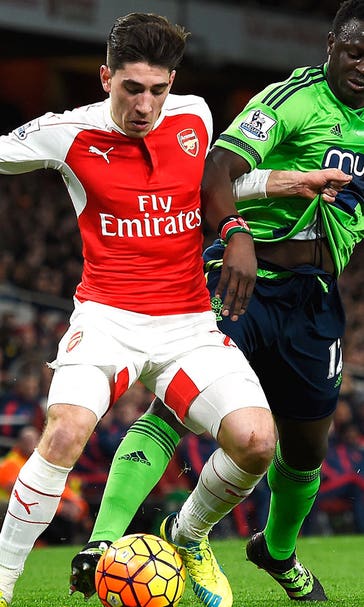 Arsenal fall to fourth with draw against Southampton
BY Jonathan Wilson • February 2, 2016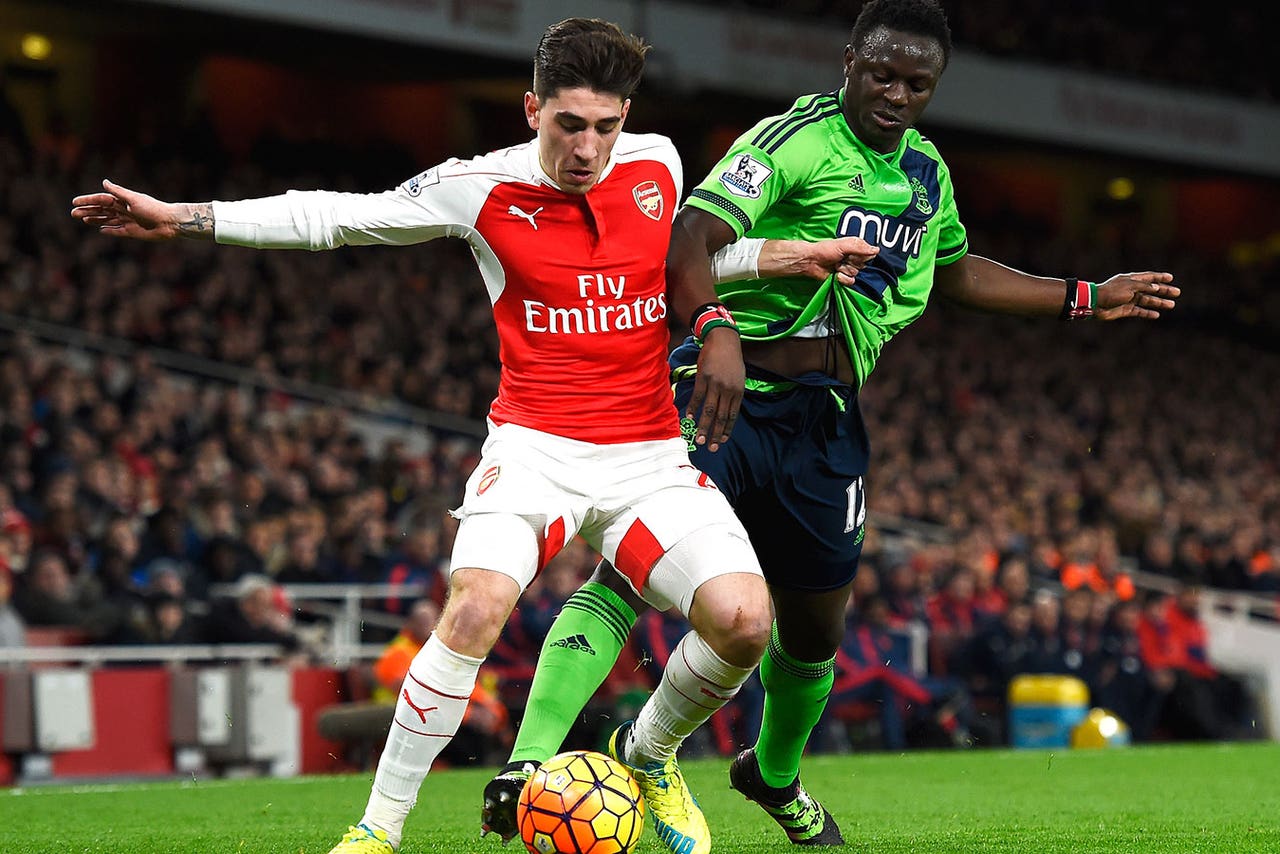 LONDON -- If Arsenal does not win the league title this season, it will remember with some regret its two fixtures against Southampton. A 4-0 defeat at St. Mary's on Boxing Day rattled nerves and spoiled an otherwise excellent Christmas, but this 0-0 draw may prove just as costly. On a night when the other five teams in the top six all won, this was a damaging two points lost that leaves Arsenal fourth, five points behind the leaders Leicester City.
It's true that by the end Southampton was creaking, desperately holding out against the siege, and Arsenal could perhaps consider itself unlucky. Certainly there was no doubting that Fraser Forster, Southampton's 27-year-old keeper, was the most influential player on the pitch, making a string of improbable saves. But if it had played half as well in the first half as it did in the second, Arsenal may never have needed the late onslaught. Once again, with the prize seemingly within in reach, Arsenal faltered.
There was a lack of spark, a lack of drive about it in the first half, a sense that it wasn't fully engaged in the fight. James Ward-Prowse forced Petr Cech into a early save to his left with an in-swinging free-kick that evaded a clutch of players in the box. There were other moments of shakiness for Arsenal's defense, in which Gabriel was preferred to Per Mertesacker. Four minutes before the break Sadio Mane ran on to a Virgil van Dijk pass only to slip and poke his shot wide.
At the same time, in a slightly flat first half, there were signs of Arsenal's familiar attacking rhythm. Alexis Sanchez and Mesut Ozil played in the same side for the first time since November but their understanding has survived unimpaired – although a couple of neat moments won't persuade those who believe the two cannot thrive together; 12 minutes in Sanchez looped a high pass form the halfway line into the box where Ozil with the softest of first touches took it down, only to hit his shot into the legs of Fraser Forster.
Nine minutes later, Ozil was denied by an ever better save from the goalkeeper. A rat-a-tat of passes worked the ball wide to Hector Bellerin and when Olivier Giroud flicked on his cross, Ozil was five yards out and with the goal apparently yawning. Forster, though, spread himself and somehow managed to divert the ball across the width of the goal and out for a corner.
Given what was at stake, given it began the day three points off the top of the table with Leicester facing a tough game at home to Liverpool, given what Southampton had done on Boxing Day, there was something oddly lackluster about Arsenal's first half; it was poor enough to prompt a smattering off boos as the players left the field. This is a great chance for it to win a first title in 12 years and yet again its ruthlessness as a major prize comes within reach was questionable.
There was an immediate injection of urgency at the beginning of the second half, and Forster pulled off another excellent save, diving to his left and flailing his right arm, to keep out a Giroud curler after 48 minutes. Increasingly it felt like Arsenal against the Hexham-born keeper, who had kept clean sheets in each of his three games since returning from a serious knee injury.
Southampton continued to get in good positions and, with more incisiveness might have caused more problems: again and again a promising break faltered at a poor decision or misplaced pass. For the last half hour, the Arsenal pressure on its goal was incessant. 
Theo Walcott, on for Joel Campbell just after the hour, drilled a shot into the keeper's legs and then, as the ball came back to him, saw a more aerial shot beaten away. Forster then dived back to his left to claw away a Sanchez header. Koscielny put a close-range header over. Ward-Prowse cleared off the line from Sanchez then, with five minutes to go, Sanchez arrived at the back post six yards out and found Forster in his way again, making the save with his chest.
Perhaps Arsenal will come again, it has, after all, made a recent habit of the April surge. But it's hard to avoid the sense that it should have been in charge of this title race, leading from the front, and instead sees the leaders beginning to open a gap of their own.
---
---