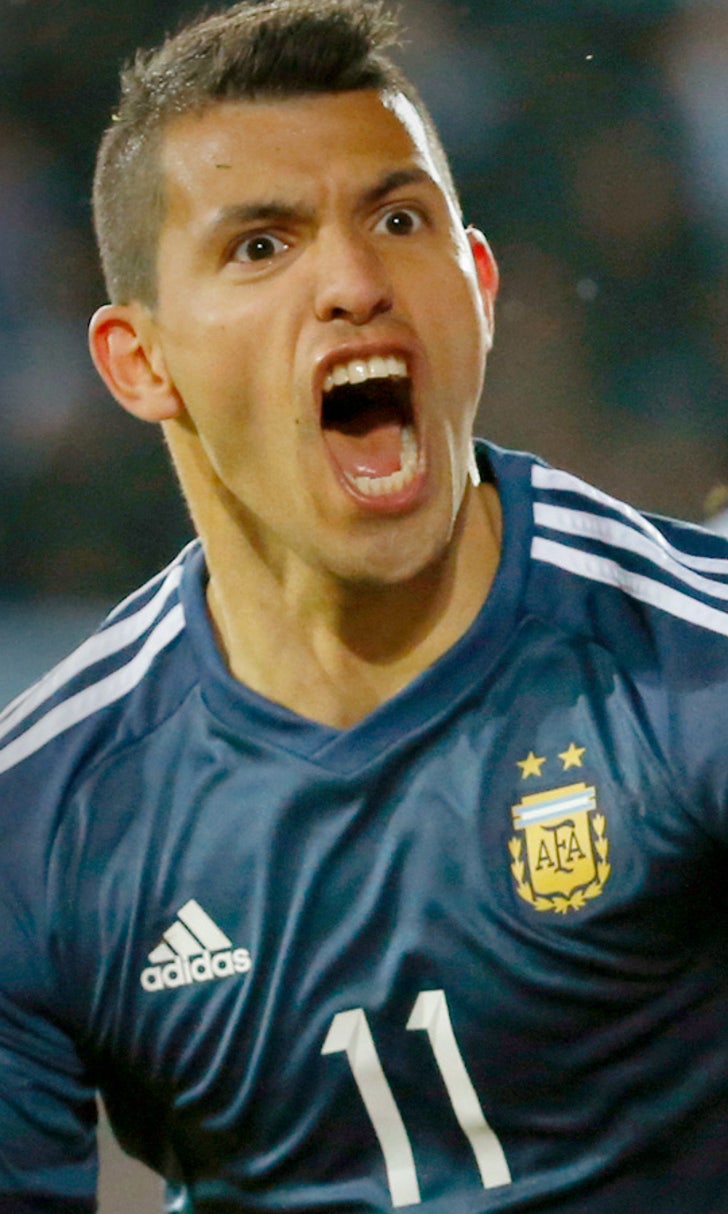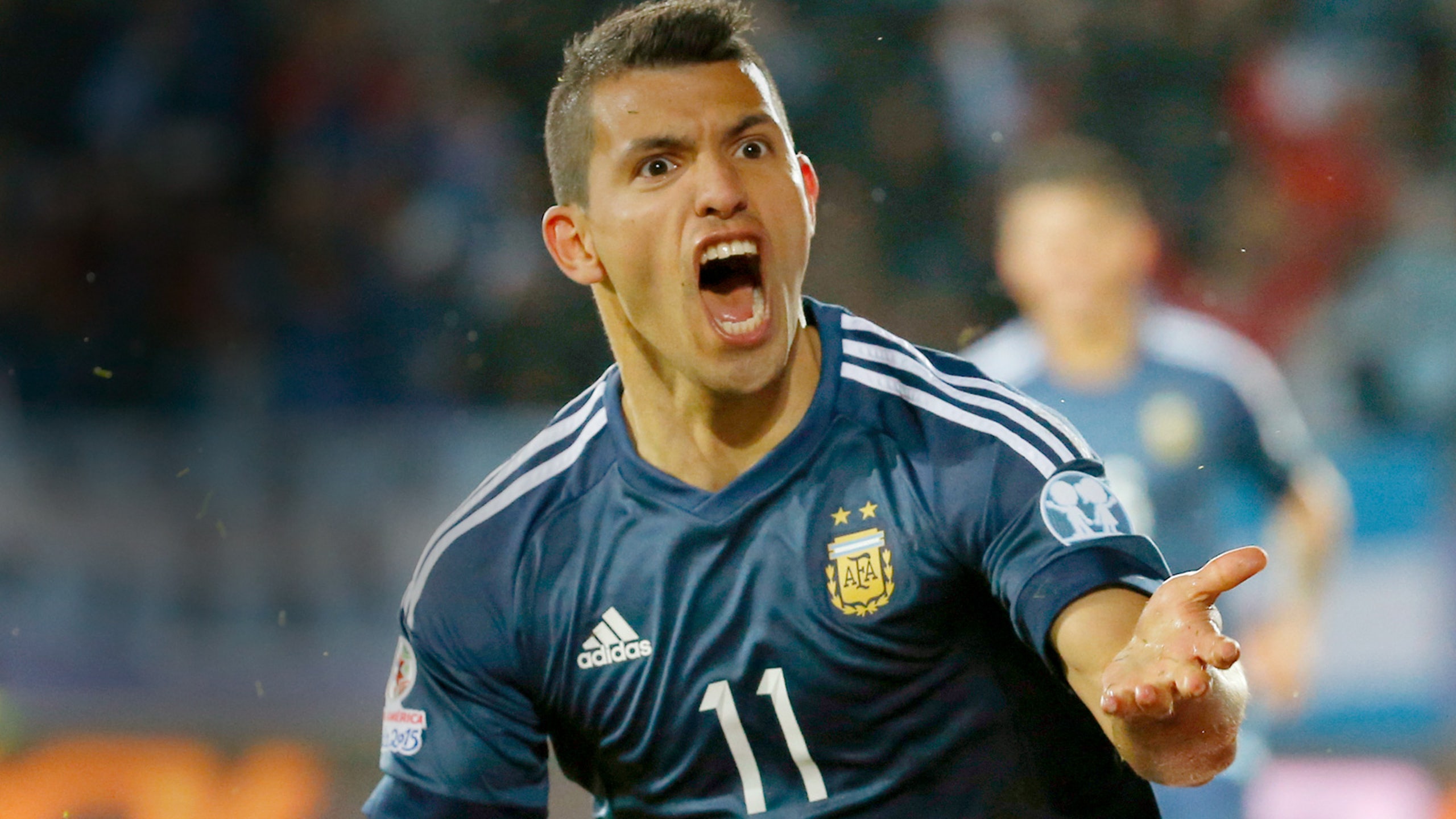 Argentina scrape past Uruguay on Aguero header
BY Jonathan Wilson • June 16, 2015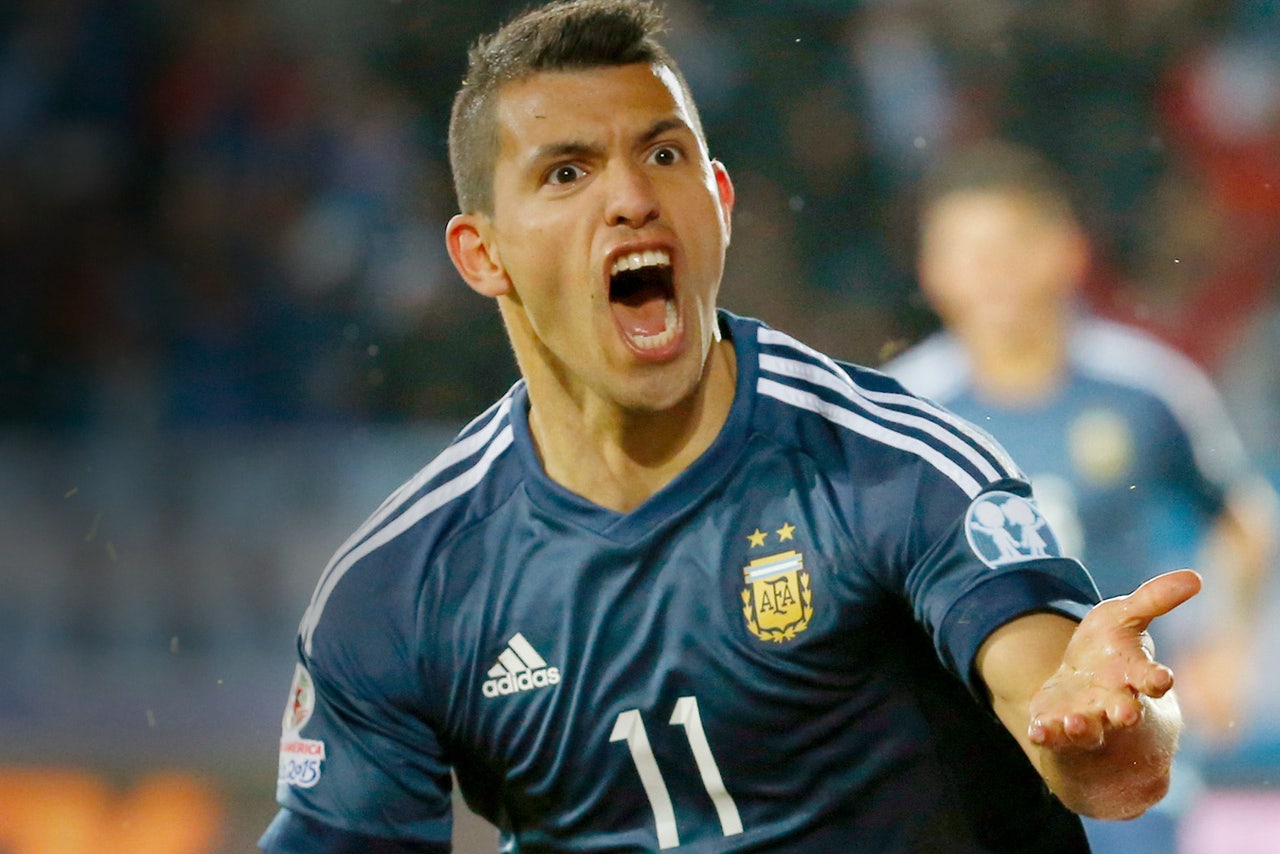 LA SERENA, Chile --
It was never going to be pretty. Games between the rioplatense rivals are usually battles, and so it proved again. This Argentina exhibited far less fluency and flow than in its opening draw against Paraguay, but rather more intelligence and defensive resolve. This was not, perhaps, a blueprint of winning the tournament, but it was the way the World Cup finalists had to win this game, with grit, determination, character and fine goal from Sergio Agüero. The narrow win takes Argentina level with Paraguay at the top of the group, but with Jamaica to play on Saturday, it has the advantage.
Uruguay, meanwhile, looked just as stodgy as it had against Jamaica and, although a draw would probably take it through as a best third-placed team, the champion needs to beat Paraguay in its final game to be certain of making the last eight.
The pattern of the game was set early and offered no great surprise: Uruguay sat deep with a five-man midfield, Argentina controlled possession and struggled to beak it down. Messi, playing on the right but drifting into the middle, repeatedly found himself crowded out, while Javier Pastore's contribution was erratic -- great movement to find space only to be followed too often by misplaced passes. Only once in the first half did Argentina look like scoring when, after 22 minutes, Messi crossed for Agüero, whose header was bundled away by Fernando Muslera.
Uruguay's physical approach meant the game was bitty, with constant free-kicks interrupting the flow of the game. The cadence irritated Gerard Martino so much that he was sent for the touchline by the Brazilian referee Sandro Ricci just after the half-hour, seemingly for demanding protection for his players. The exit at least made it harder for Martino to make the sort of substitutions that even he admitted had undermined Argentina in its opening draw against Paraguay.
His frustration may not have been expressed in the best way, but it was understandable: this was a game that rarely got a chance to find any flow, and Ricci never seemed to get to grips with the dark arts. That the first two bookings were for a foul by Nicolas Lodeiro on Javier Mascherano and then for a foul by Mascherano on Lodeiro was telling: it was a game in which players sought their own retribution.
And always there is the question of Messi. How can a player who looks so unstoppable in a Barcelona shirt seem so often so restricted when playing for his country? He wasn't quite back to his World Cup minimalism, but this was a diffident Messi, who spent much of the game wandering around, presumably wondering, like everybody else, why Lucas Biglia and Ezequiel Garay were spending so much time on the ball, and how it had happened that Pastore, rather than him, had emerged as the main creator. And this was after Messi had led the post-mortem into the collapse against Paraguay, awakening suggestions that he had assumed a more vocal leadership role.
Before the game the atmosphere in La Portada -- so named because there used to be a stone arch on the site where the stadium now stands leading into the colonial city of La Serena, which was once raided by Francis Drake -- was raucous. By the time the second half had begun, it was so quiet the players' shouts could clearly be heard.
That, of course, was just as Uruguay wanted it. Its prime objective was to kill the game and prevent Argentina from playing. It had largely achieved that objective, but the strength of this Argentina side is that it has so many players capable of producing a moment of magic to turn a game. This time it came, 11 minutes into the second half, from Pastore, who pirouetted brilliantly before pushing the ball into the path of Pablo Zabaeta. He crossed, and Agüero converted with a powerful diving header.
Once ahead, it was a different Argentina. Uruguay was forced to come out and attack and suddenly there was space. Messi, although far from dominant, nutmegged Alvaro Pereira and began to make the driving, dangerous runs that characterize his play for Barcelona. There was a slick interchange with Carlos Tevez -- on as a 78th-minute substitute for Agüero -- that ended in a low shot that Muslera saved low to his left.
Uruguay's hopes of getting back into the game were limited. Without Luis Suarez, this is a side of limited flair and attacking potency, although Diego Rolan, who had gone close with a first-half header, did fire over a gaping net after Sergio Romero had fumbled a long-range effort from Maxi Pereira. Abel Hernandez then drew a sharp save from Romero. Those moments offered a reminder of how dangerous Uruguay can be and meant Argentina could never entirely settle on the way to the points. It wasn't thrilling and it wasn't perfect, but it was an awful lot better than three days ago.
---