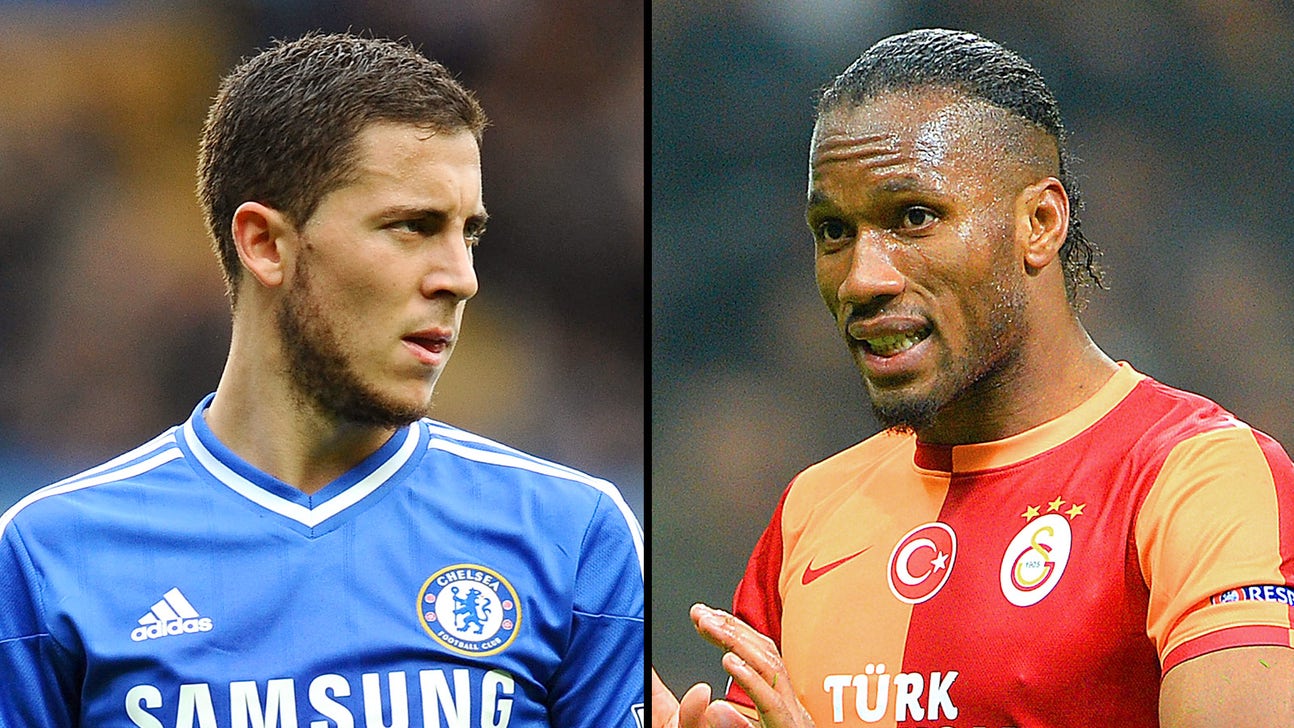 All to play for as Chelsea, Galatasaray battle for quarterfinals berth
Published
Mar. 17, 2014 2:15 p.m. ET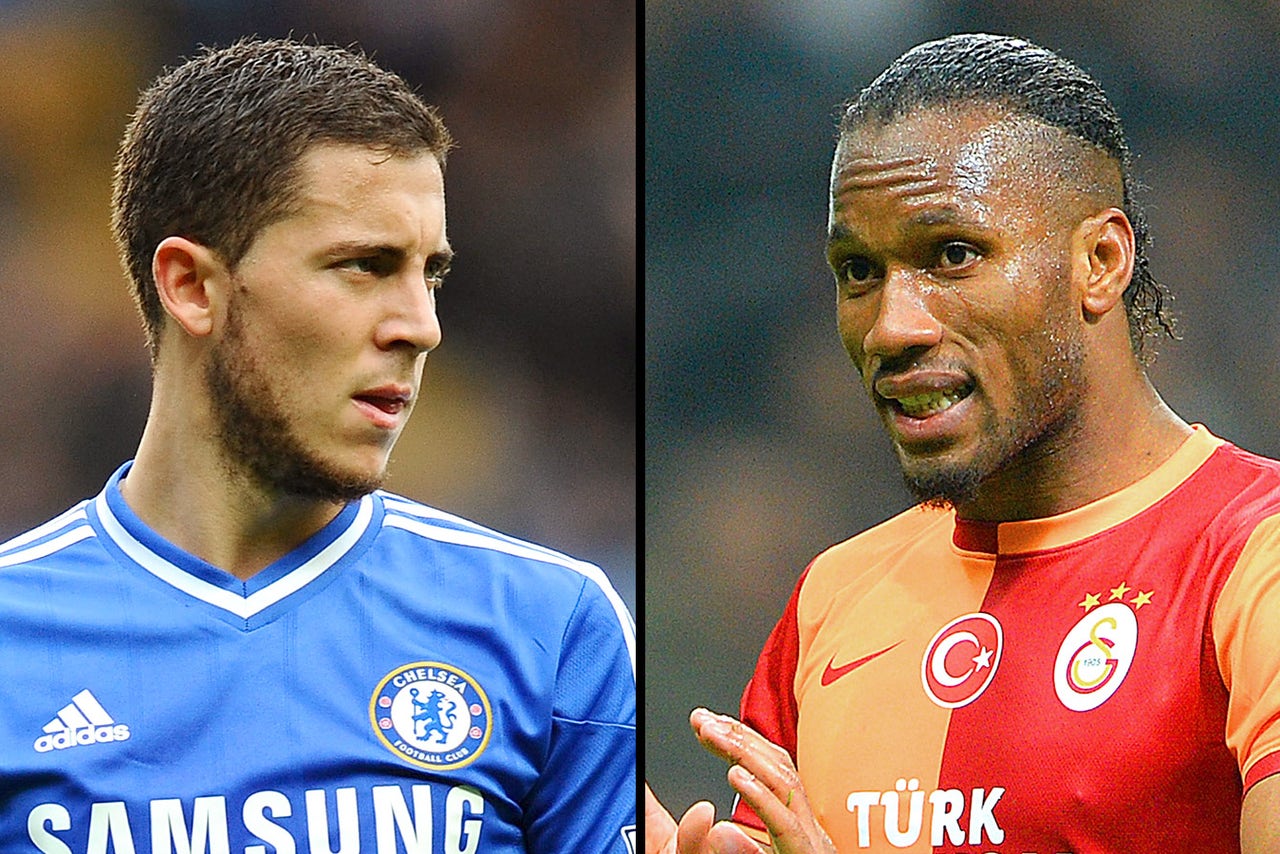 Chelsea and Galatasaray clash Tuesday in a critical game that could decide both team's seasons, just three weeks since their riveting 1-1 draw in Istanbul. At stake at the Bridge is their UEFA Champions League fate, as the quarterfinals beckon (live, FOX Sports 1, 3 p.m  ET).
If we're being honest, their last game was the only Round of 16 game that lived up to the hype. In the weird near-sweep of wins by the away teams -- only Olympiakos won at home, against Manchester United -- this was the only tie, and it's certainly the matchup that's hardest to call going into the return leg.
As you might remember, the Feb. 26 march proved that old soccer cliche: it was a tale of two halves. Chelsea came out strong and got a 9th minute lead through Fernando Torres, but Galatasaray bossed the second half and Aurelien Chedjou bagged a deserved equalizer in the 64th minute. And so they are square, but Chelsea has a slight edge given the away goals rule.
But, in losing their weekend game to Aston Villa 1-0, a defeat that was not undeserved (two Chelsea players were sent off) the league-leading Blues opened the door for their rivals in the Premier League race. Liverpool and Arsenal gratefully kicked it open, in spite of their tough away matches, beating Manchester United 3-0 and Tottenham Hotspur 1-0, respectively.
If their pursuers win the various games they have in hand, Chelsea could fall out of the lead and trail Manchester City by three points; while the Reds and the Gunners would each just be a point behind. And since Arsenal cross London to pay a visit to Chelsea on Saturday, even their current, slim lead is in real danger.
Suddenly, there looms the threat that in his first year back, the Specialest, Superest One of them all might not win anything at all. Jose Mourinho's Chelsea ran aground in both the FA Cup and League Cup fifth rounds, and if Galatasaray triumph here -- far from inconceivable, given the European experience coursing through their squad -- what looked a successful season at Chelsea just a month ago will turn rather bleak.
Galatasaray, meanwhile, have reached their own tipping point for the year. They haven't lost a league game since Nov. 10. But by drawing three of their last five games, they have allowed Fenerbahce, who have a game in hand, to open up a five-point lead. The calculus in the Turkish league is pretty simple: Galatasaray have lost just two games, half as many as Fenerbahce and third-place Besiktas. But they have drawn 10 of their 25 games. And so something weird will have to happen for them to win a third consecutive title.
But the Turks have invested heavily of late. They got the big-name, big-money coach in Roberto Mancini. They got the big-time striker, Didier Drogba, and the big-time playmaker, Wesley Sneijder. And surrounding them is a very able -- and pricey -- supporting cast of midfielders Felipe Melo and Hamit Altintop (who is injured), defenders Aurelien Chedjou (also injured) and Emmanuel Eboue and goalkeeper Fernando Muslera. This is a team assembled to win things, and their window of opportunity is closing a little further with every day that the 36-year-old Drogba ages.
Chelsea, of course, have talent to burn, highlighted by the attacking midfield trifecta of Eden Hazard, Willian and Oscar. But as Mourinho readily admits, his is a young side that needs more sharpening and polishing before it can shine fully.
This game will pit the wits of Mourinho and Mancini, as it did in the first leg. Back then, they maneuvered to a surprising stalemate. Chelsea overran Galatasaray at first. But Mancini clogged up the midfield and gained the upper hand.
Historically, Mourinho has been considered the tactical mastermind, who has thrived in Europe -- winning the UEFA Cup and Champions League with FC Porto in 2003 and 2004 and winning the latter competition again with Inter Milan in 2010. Mancini, meanwhile, is considered tactically feeble, and while he's enjoyed plenty of domestic silverware, he was ousted at Inter -- to be succeeded by Mourinho -- and City for his inability to take his teams deep into continental competition.
Mancini has done well when he can stockpile talent and bulldoze his way to league titles, but European success has eluded him. Although he took his Lazio side to the semifinals of the UEFA Cup in 2003, his moneyed Inter Milan sides twice stranded in the Champions League quarterfinals, and then twice in the Round of 16. At City, his team flamed out in the group stage in both of his years in that competition.
To do better with Galatasaray, Mancini will first have to outfox Mourinho. They meet with both their seasons in the balance.
---