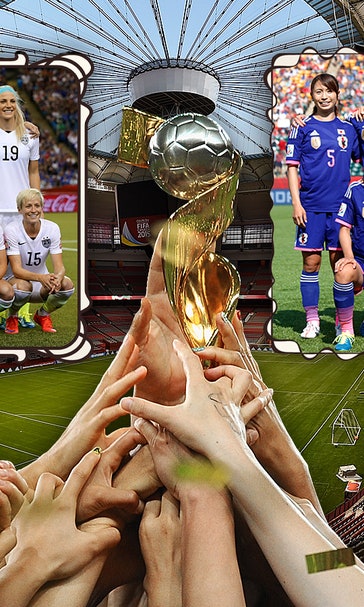 2015 Women's World Cup Final preview: The every-fan's guide to USA vs. Japan
July 3, 2015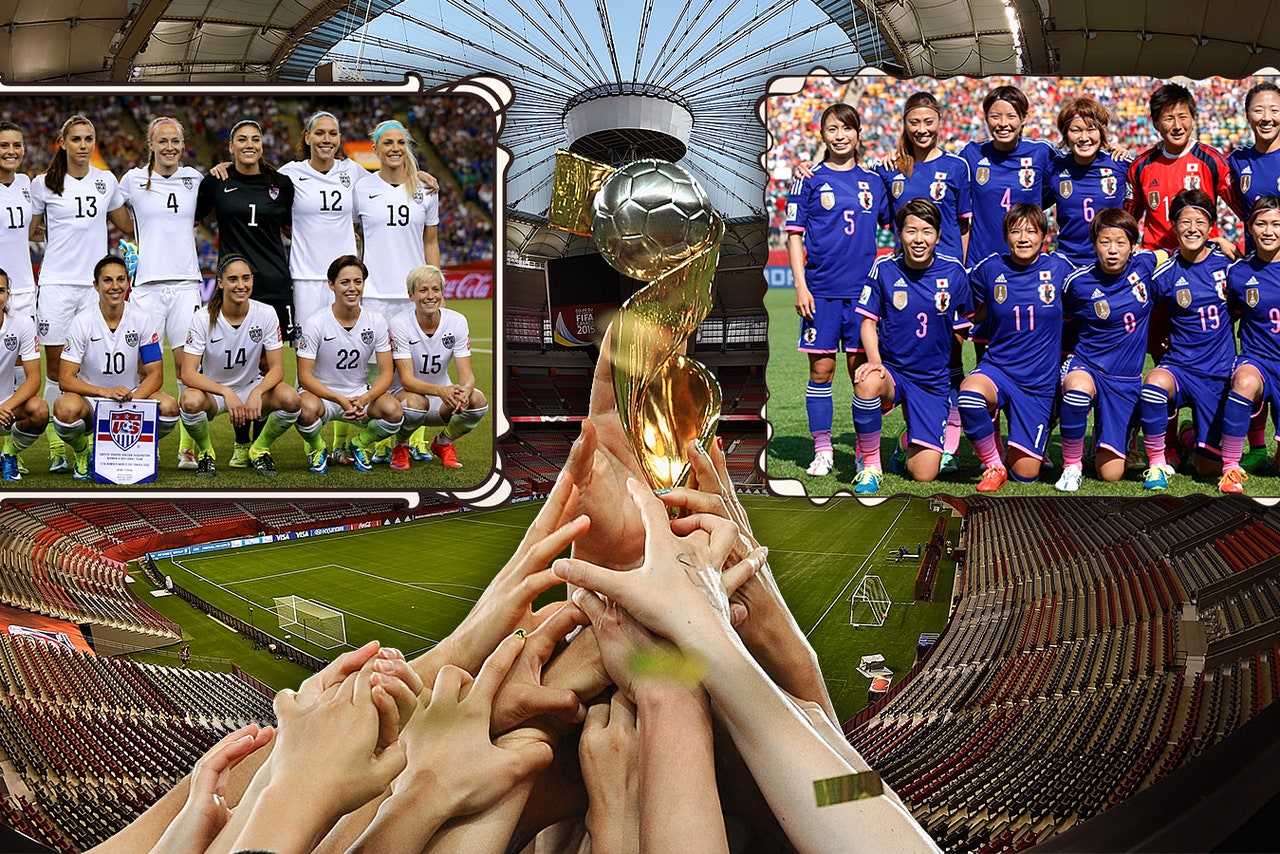 Four years of preparation and anticipation have come down to one moment for familiar teams, who met in the same spot four years ago.
The United States has been granted a Women's World Cup Final rematch against Japan that it has been awaiting since it fell to the Japanese in heartbreaking fashion in a penalty shootout in 2011.
As the teams gear up for the final on Sunday at BC Place in Vancouver, Canada -- which will be broadcast on FOX and streamed on FOX Sports Go with coverage starting at 5 p.m. and opening kick at 7 p.m. ET -- fans all over the world, from soccer fanatics to ardent patriots, are growing antsy for the big game.
Here's a preview of everything you need to know, whether you know everything or nothing about soccer.
WHAT'S AT STAKE?
- History. Team USA is trying to win its third Women's World Cup, which no country has done.
- Glory. The last time USA claimed the cup was in 1999, when it beat China 5-4 on penalties. Brandy Chastain sealed the win for the Americans, producing one of the World Cup's most iconic moments.
- Revenge. After losing the 2011 World Cup final to Japan, the match still stings for those on the U.S. squad and the players will use that as motivation.
HOW THEY GOT HERE
USA
- Top seed in Group D.
- Earned seven points, won group D to knockout round.
- Have held every team it has played against goalless except Australia.
- Have beaten the No. 1, 5, 10, 15, and 33rd ranked teams (Japan is ranked 4th and U.S. is 2nd).
- Survived two of its top players being suspended against China in the quarterfinals for too many yellow cards.
USA upset No. 1 ranked Germany in Tuesday's semifinal matchup to seal the trip to the final. The Americans stifled the Germans, 2-0, with their rock-solid defense and goals by Carli Lloyd and Kelley O'Hara in an intense match that certainly lived up to the hype.
Japan
- The top seed in group C.
- Only team that has won every game it has played in the tournament this year.
- Have conceded only three goals all tournament.
- Seven of their eight (own) goals were scored by different players.
Japan was at the winning end of one of the most heartbreaking finishes in Women's World Cup history in a semifinal game that granted it a chance to defend its title. After an intense match from both squads, Japan and England were tied, 1-1, in stoppage time after both drawing and making penalty kicks in regulation. In one final effort to break the tie, Japan embarked on a counter-attack in the 92nd minute. Midfielder Nahomi Kawasumi crossed a well-placed ball into the 18-yard box from the right wing, which England defender Laura Bassett tried to clear out of the area, but accidentally kicked the ball into her own goal. The final whistle sounded a minute later, and Japan pulled away with a 2-1 victory to return to the World Cup final.
A LOT OF HISTORY BETWEEN THESE TEAMS
This will be the third straight major tournament in which the United States and Japan have met in the final. While the USA is considered the odds-on favorite, Japan has upset it before, winning the World Cup title in 2011.
When these teams met in the final four years ago, the USA had control for most of the match, carrying a one-goal lead through the majority of regulation. Japan rallied in regulation and in extra time, eventually sending the game to a shootout, which Japan won 3-1.
"It hurts to think about it and talk about it," U.S. captain Carli Lloyd told USA TODAY. "But it is what makes you stronger. It is tough, but it builds character. Now there is nothing I want more than the chance to put it right."
PLAYERS TO WATCH
USA
Megan Rapinoe (MF): She hasn't scored since netting two goals in USA's opening match against Australia, but she remains an integral component of the U.S. attack. Rapinoe is extremely talented on the ball, and creates many chances for USA. (She's also an elite arm-folder)
Carli Lloyd (MF): Call her "Clutch Carli." Lloyd has stepped up and made two penalty kicks for USA this World Cup, including a crucial PK in the semifinal against Germany. But she doesn't just score goals, she creates opportunities as well, and made an excellent assist to Kelley O'Hara for a key insurance goal in the semifinal.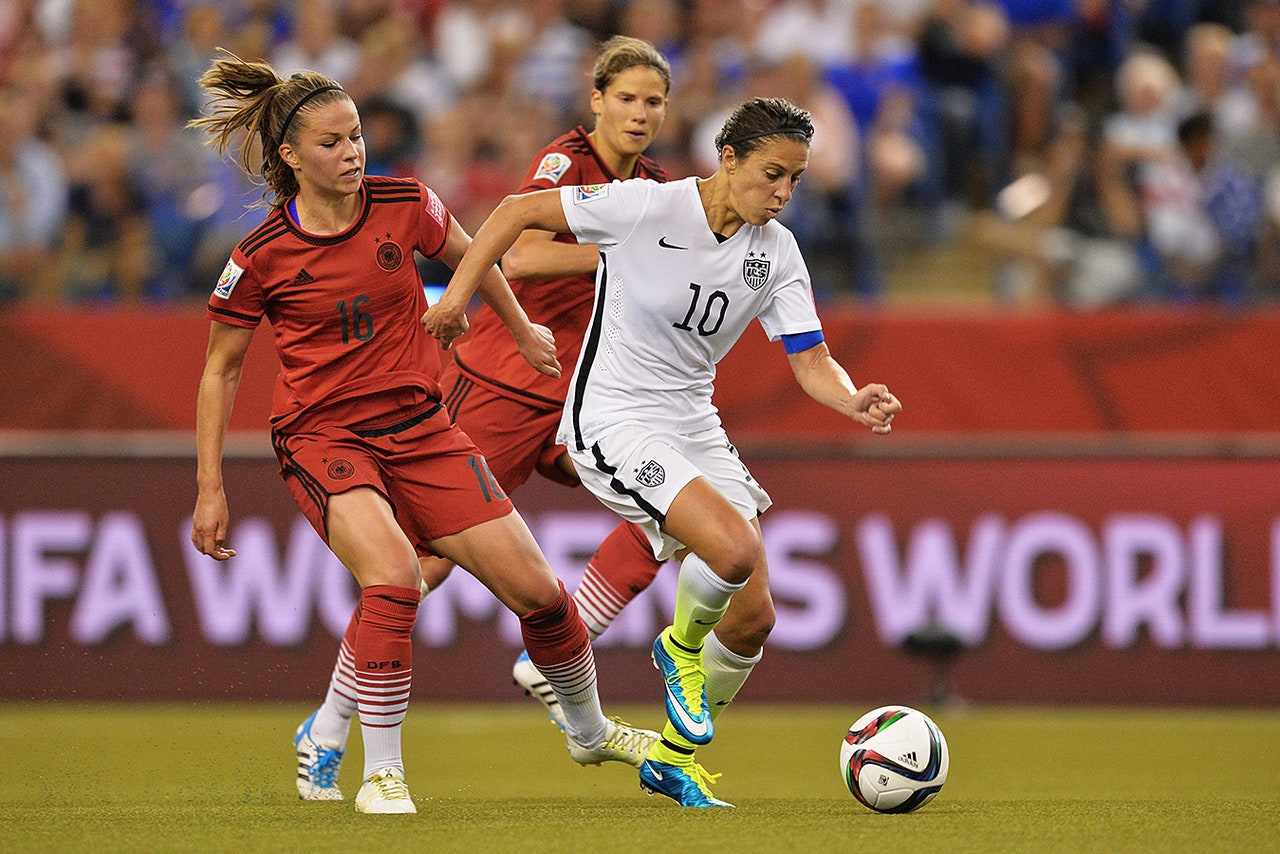 USA midfielder Carli Lloyd has scored three goals this World Cup.
Julie Johnston (DF): Johnston has played spectacularly on USA's back line this tournament. She's one of the fastest, most physical players on the field, and never shies away from contact. In addition to her gritty defense, Johnston has been a facilitator for USA's offense, most notably sending a beautiful ball that met the head of Carli Lloyd for a goal against China in the quarterfinals.
Kelley O'Hara (MF): O'Hara didn't expect to play in her first World Cup, but she's had a vital impact for USA in the past two games. After playing well in a start in the quarterfinals, O'Hara made a perfectly timed run and got on the end of Carli Lloyd cross for a terrific goal that padded USA's lead to 2-0 in its semifinal against Germany.
Japan
Mana Iwabuchi (FW): Iwabuchi has re-energized Japan at key junctures in the tournament and been the spark the team has needed in late-game situations. Japan's "super sub" is an elite player with the ball – and without it, as well. In addition to scoring the game-winning game in the 87th minute of Japan's quarterfinal matchup against Australia, Iwabuchi created a goal for Japan in their Round of 16 game against the Netherlands with a nifty dummy move.
Aya Miyama (MF): The captain played a big role in 2011. Miyama keeps her cool in pressure situations and has played well at left midfield this tournament. She has already taken and made two crucial penalty kicks, including one in the semifinal vs. England, and will undoubtedly be called upon in the final for a PK if needed.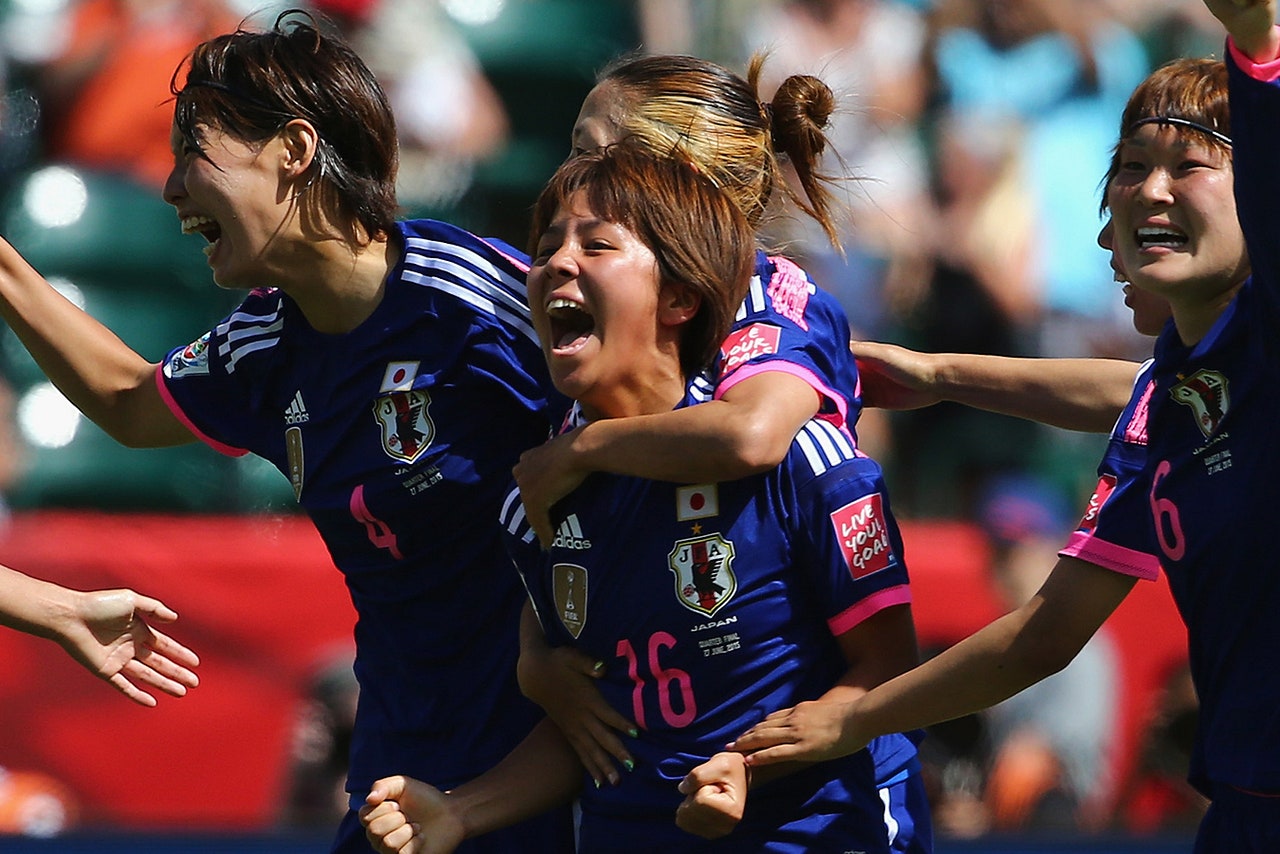 Japan forward Mana Iwabuchi celebrates after scoring the game-winning goal against Australia.
Rumi Utsugi (MF): Utsugi is the cog in the middle of the field that keeps Japan running smoothly. As a defensive midfielder, she is not only a sturdy defender but also creates opportunities for the team when on the attack. If Utsugi plays well, Japan follows suit as a team.
STORYLINES
Defense has been the name of the game
The teams have allowed a collective four goals in the entire tournament, with USA only relinquishing one goal, which came in a 3-1 win over Australia in its opening match. Goalkeeper Hope Solo and the USA defense have gone 513 minutes without conceding a goal, which puts it within 28 minutes of setting the all-time streak for most consecutive minutes without giving up a goal in a single Women's World Cup.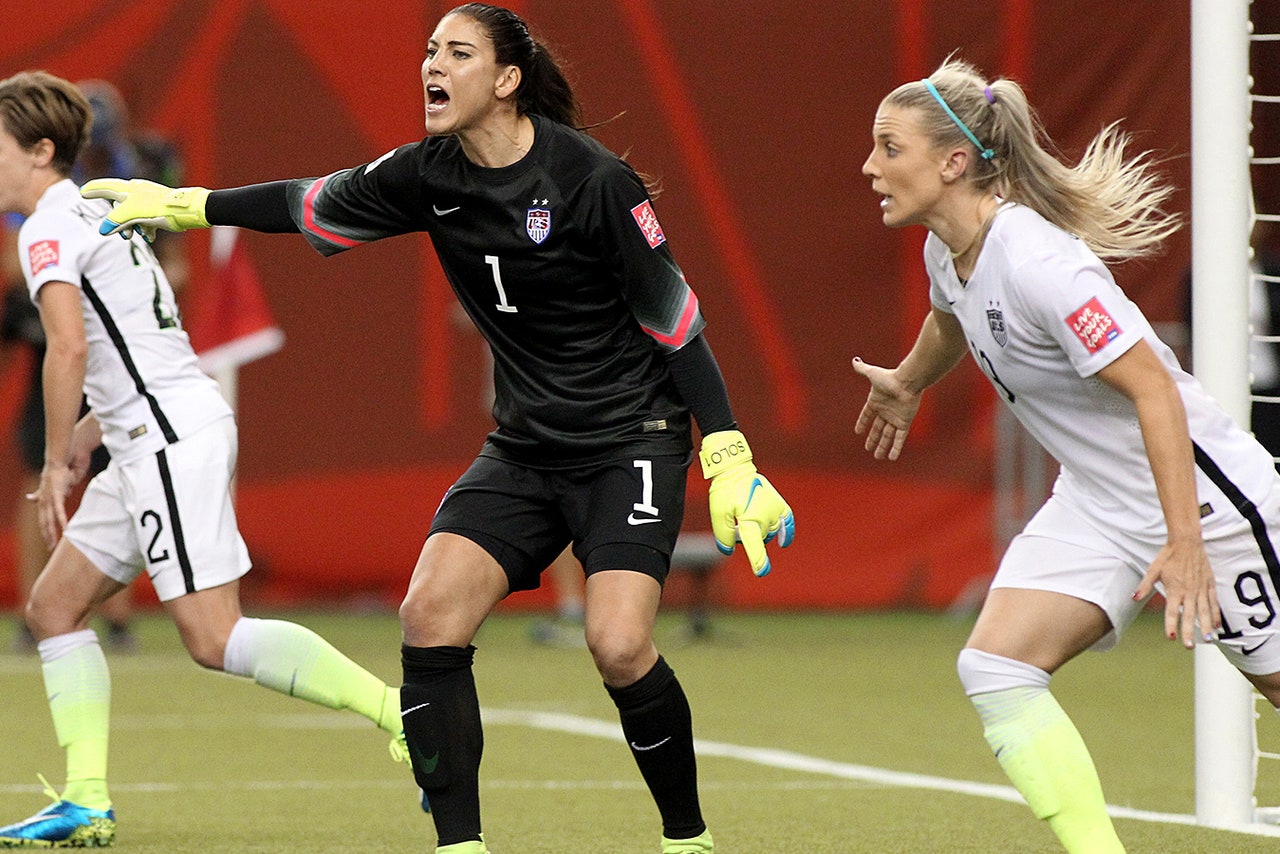 Barring a reckless foul from Johnston that granted Germany a penalty kick in the semifinal (which was missed by forward Celia Sasic), USA's back line of Johnston, Becky Sauerbrunn, Meghan Klingenberg, and Ali Krieger has been nearly flawless. It hasn't just been USA's back line that has held down the fort on defense, though. Midfielder Morgan Brian, has been a key defensive cog for the team in her first World Cup as well.
What's the winning formation for USA?
USA head coach Jill Ellis was criticized throughout the tournament for sticking to a 4-4-2 formation despite the fact that the Americans weren't playing well in that formation. There may have been some credence to the critics' moans, as USA played much better with a new formation, a 4-5-1 with Alex Morgan up top, in its semifinal.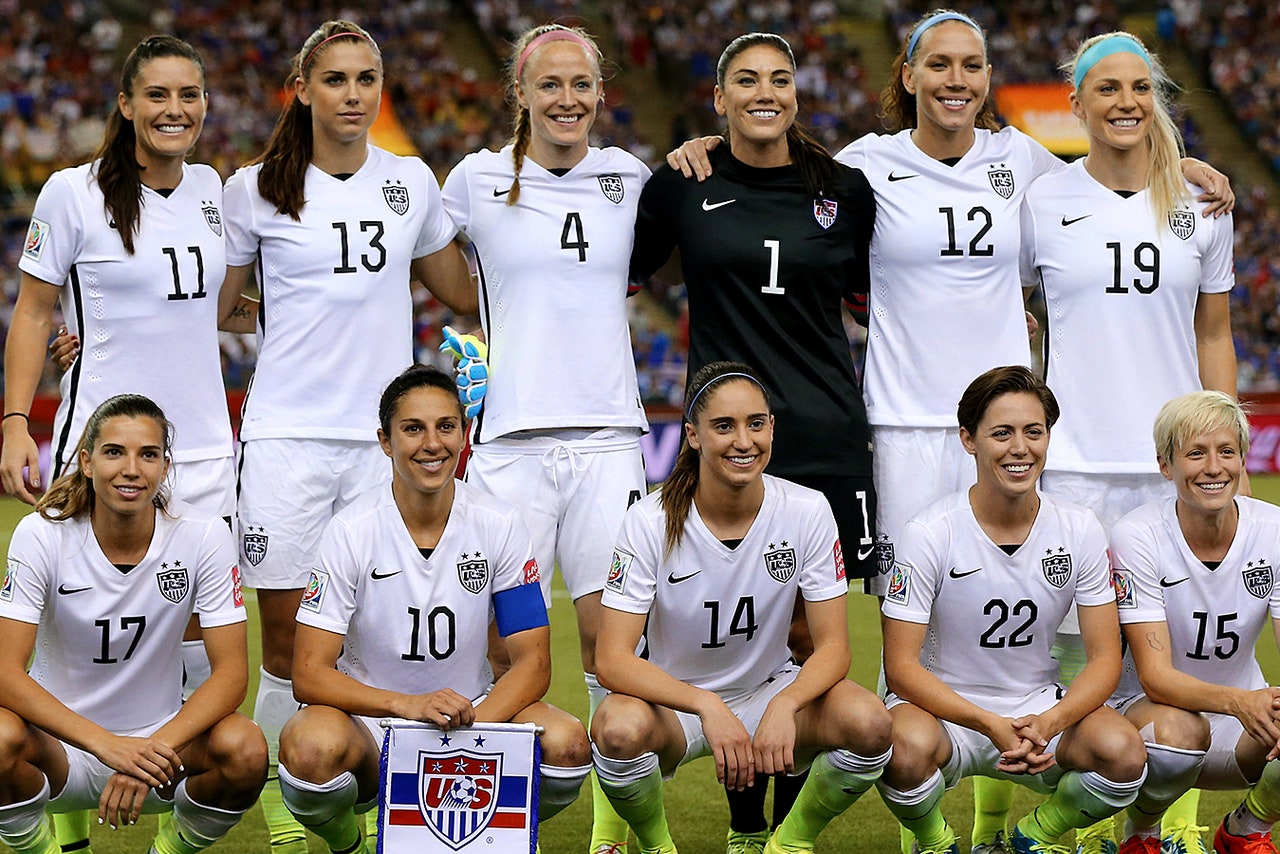 How USA lines up against Japan will be determined primarily by the coaching staff assessing the best formation against Japan, which plays a 4-4-2 with two holding midfielders, Rumi Utsugi and Mizuho Sakaguchi, two attacking midfielders on the wings, Aya Miyama and Nahomi Kawasumi, and forwards Yuki Ogimi and Shinobu Ohno up top.
Nonetheless, USA played its best soccer in the formation it came out with against Germany in the semifinal, and many are curious to see if Ellis and her coaching staff stick with the winning formation.
USA gets pumped up with laughter
Before each of USA's games, veteran forward Abby Wambach pumps up her teammates while they're in the huddle by delivering an intense speech – only it doesn't exactly pan out the way she intends. Wambach often trips up on her words during her speech, and makes her teammates laugh instead of getting amped up for the game. That doesn't mean the U.S. players don't appreciate her pre-game pep talks. They love them.
"It's so fun because we go from such an intense moment, to Abby getting us all to laugh a little bit," midfielder Heather O'Reilly says. "It loosens us up the perfect amount right before we take the field."
There's a reason for Japan's teddy bear
If you spot a teddy bear being held by one of Japan's players during the singing of their national anthem, it's not because Mana Iwabuchi can't get enough of her stuffed animal.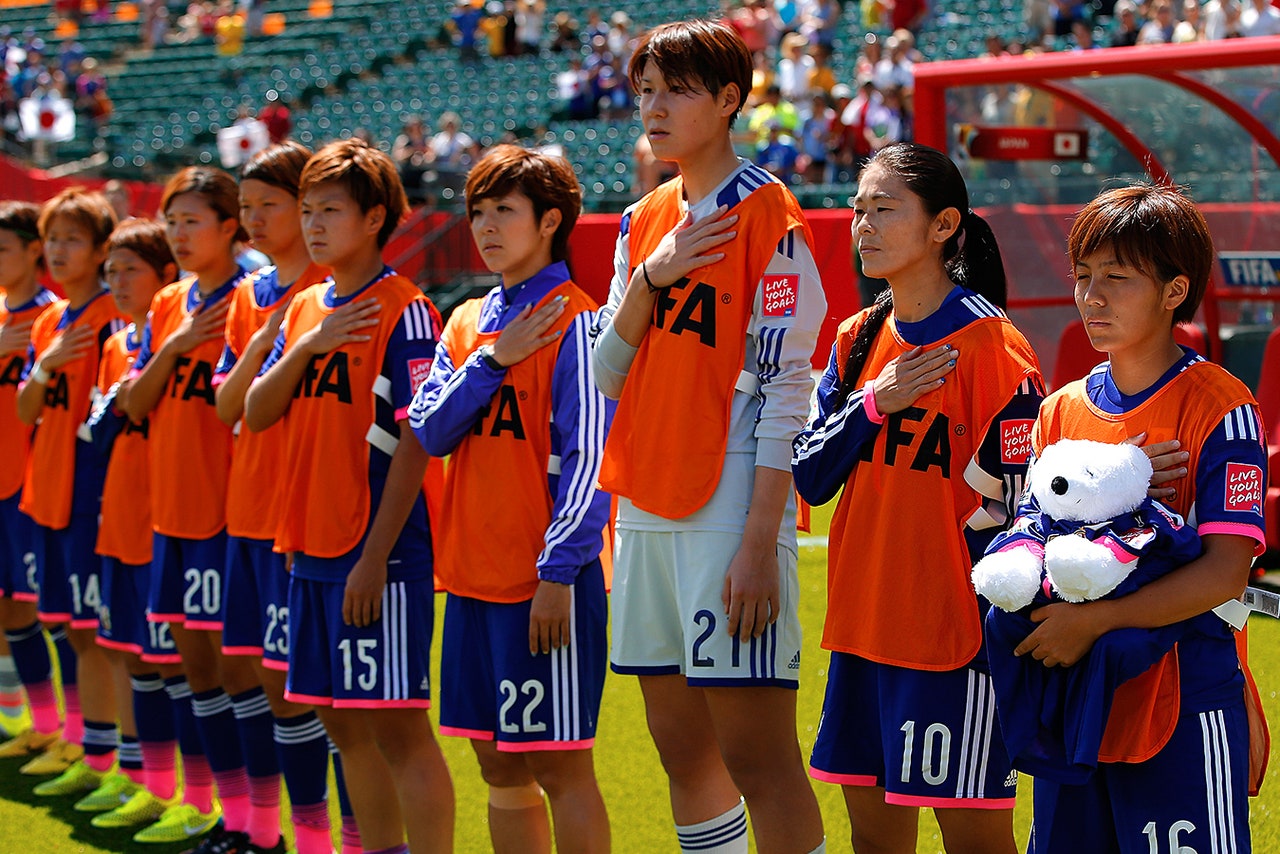 Japan has been honoring forward Kozue Ando, who broke her ankle in the team's opening match on June 10 against Switzerland, by holding a teddy bear wearing her jersey while the team lines up for their anthem.
That goes to show how tightknit a bunch Japan is, and it carries over for them on the field as well, as they play very well as a unit.
Resiliency is USA's specialty
USA's players have made it clear that as long as they are medically cleared to play, they'll be in the game – and they've taken some nasty hits in the World Cup. Kelley O'Hara returned to the game after sustaining a bloody nose on a hard hit to the face, and both Carli Lloyd and Morgan Brian have displayed their grit by getting up after vicious head-to-head collisions.
While this has simultaneously raised questions about FIFA's head injury policy, it just goes to show how badass these players are.
Get used to watching Japan pass the ball
Japan is an excellent passing team, and has the highest pass completion percentage of any team in the World Cup at 79.7 percent. While USA prefers to play long balls into space, Japan makes its attack with short, precise passes and relies upon lapses in the defense or counter attacks for goals. If there's a ball bouncing around in the box, Japan will put it away, and has scored all but one of its goals from close proximity to the goal.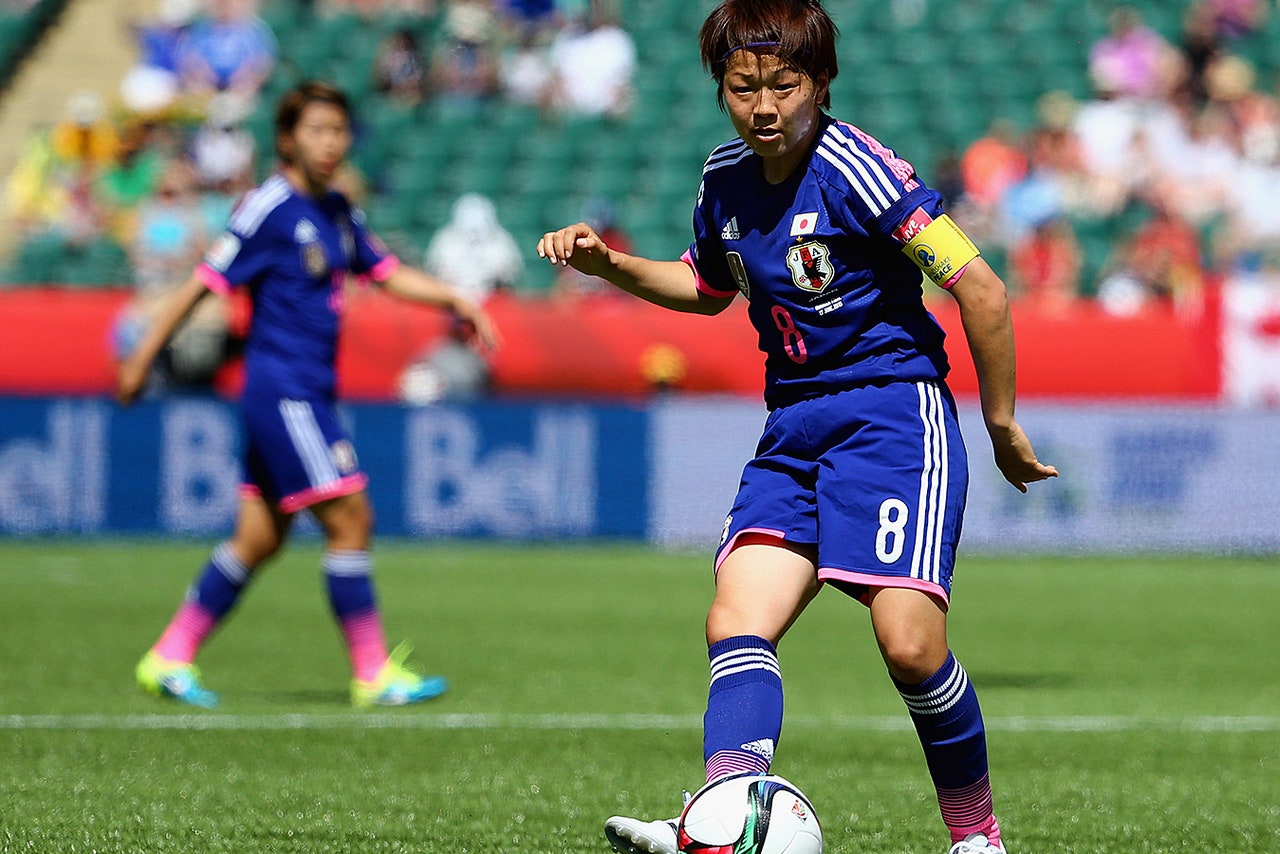 If it comes down to penalty kicks, expect mind games
Neither USA nor Japan has been to a penalty shootout in this World Cup, but both have displayed their approach towards penalty kicks, which gives us a good preview as to how they'll act if a penalty kick should be granted to either team on the field or if the game is ultimately decided by penalty kicks as the teams' 2011 matchup in the World Cup Final was.
USA goalkeeper Hope Solo's approach to penalties has always been to stall (the more time for the shooter to second-guess herself, the better). She did it in the 2011 final to no avail, but her strategy proved successful when Sasic missed a crucial penalty in the semifinal, the first time Germany had missed a penalty kick in the World Cup.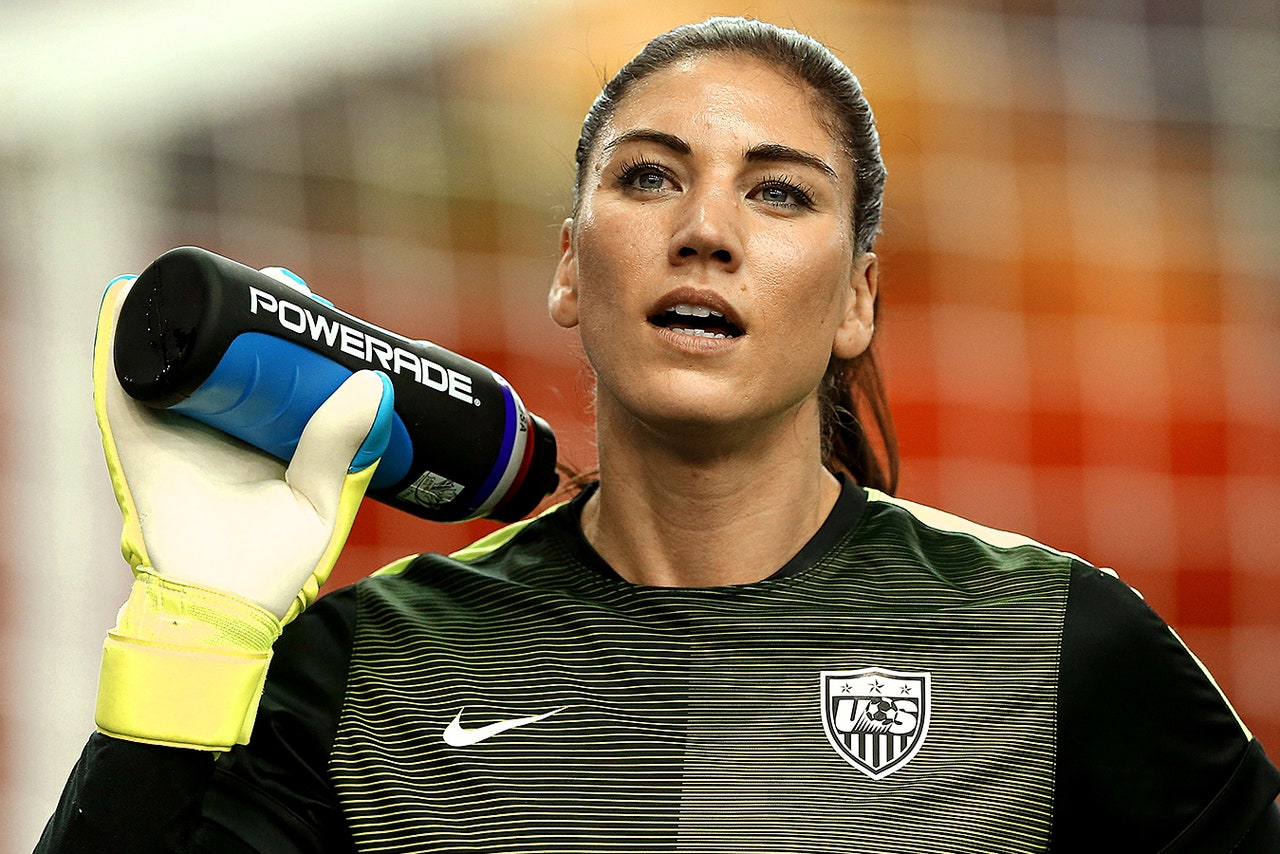 USA goalkeeper Hope Solo stalls before a penalty kick by splashing herself with water.
Solo's stalling strategy is no secret, and she admitted to it after the game.
Goalkeepers are hardly the only ones to partake in these tactics. Japan midfielder Aya Miyama does her best to disrupt the keeper's timing by taking small stutter steps in her run-up to the ball. Her cheeky approach has worked so far, as she's made two big PKs for Japan in the tournament.
While most soccer fans hate to see a hard-fought game be decided by penalty kicks, both countries have a penchant for big games to be decided by penalty kicks. After all, both teams' most recent World Cup title has been won by penalty kicks in the final.
Remember this iconic moment?
TIDBITS TO SOUND SMART AROUND YOUR FRIENDS
- USA and Japan are the oldest teams in this year's World Cup.
- All but one of Japan's seven goals in the tournament have been scored by a different player. (Aya Miyama, Japan's captain, has made two goals, both of which were penalty kicks).
- Christie Rampone, 40, is the only player currently on USA's roster to have played on the 1999 USA squad that won the World Cup. She is the oldest player to appear in the Women's World Cup and has appeared in 307 international games for USA.
-If USA reaches the 29th minute of the final without conceding a goal, it will hold the record for most consecutive minutes in a World Cup without surrendering a goal.
- A player on the USA has and will turn 30 years old on the opening and closing days of the tournament. Defender Becky Sauerbrunn was born on June 6, 1985, and midfielder Megan Rapinoe was born on July 5, 1985. Alex Morgan, 26, and Rampone have also celebrated birthdays during the World Cup (let us know if you can think of a good present for them…).
A PHOTO SAYS IT ALL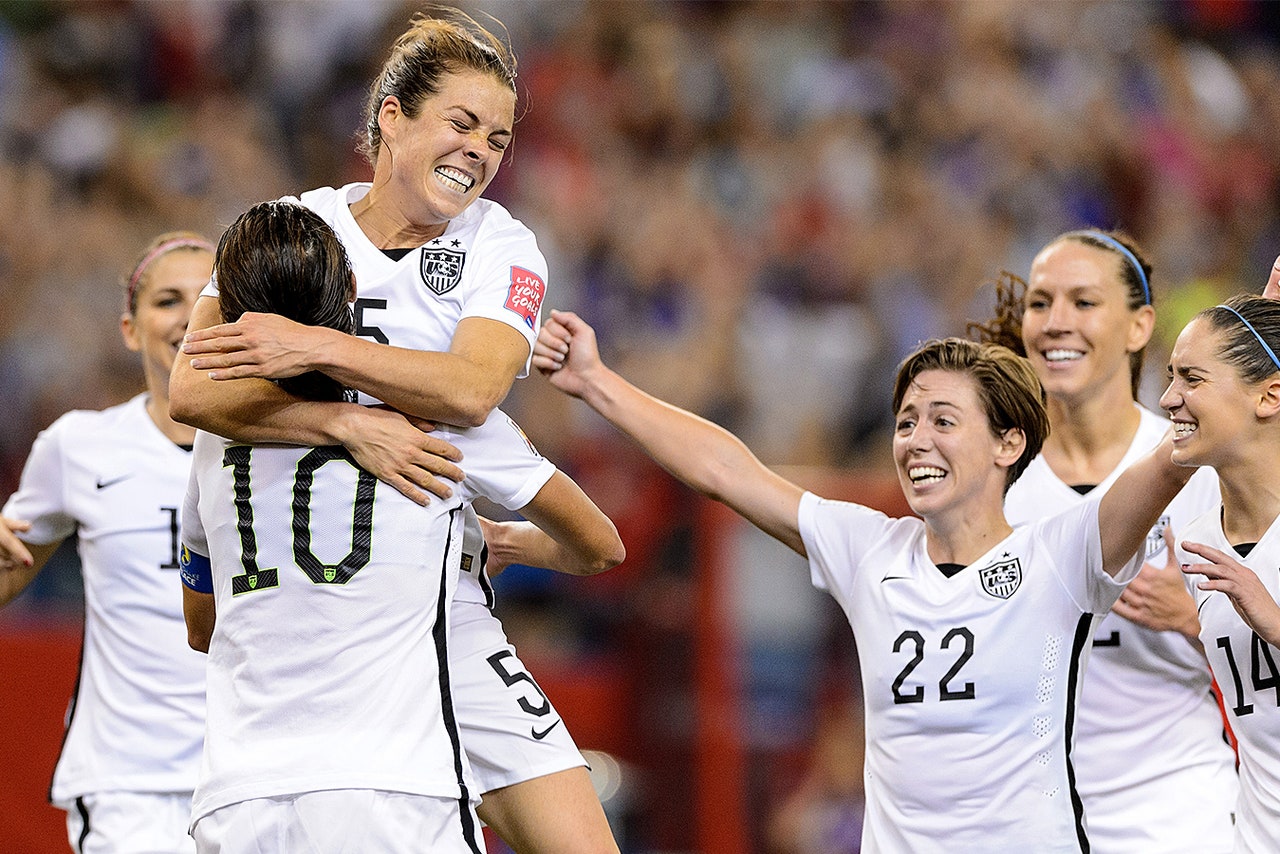 Kelley O'Hara celebrates with teammates after scoring a key insurance goal for USA in a 2-0 win over Germany in the semifinal. First-time World Cup players like O'Hara, Meghan Klingenberg (#22), Morgan Brian (#14), and Julie Johnston (not pictured) have played a crucial role in USA's World Cup quest.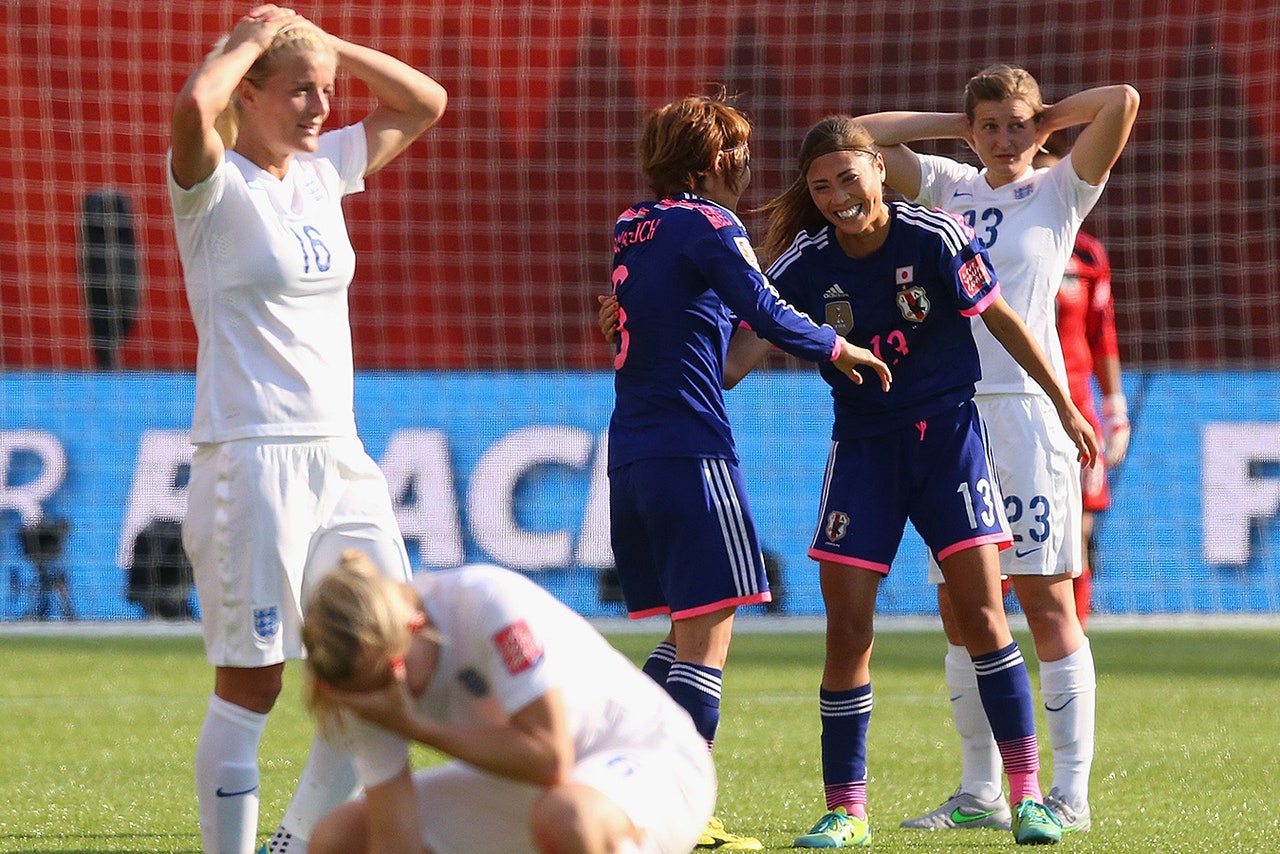 Japan celebrates an own goal from England that gave it a late 2-1 lead and punched its ticket to the World Cup final.
---
---