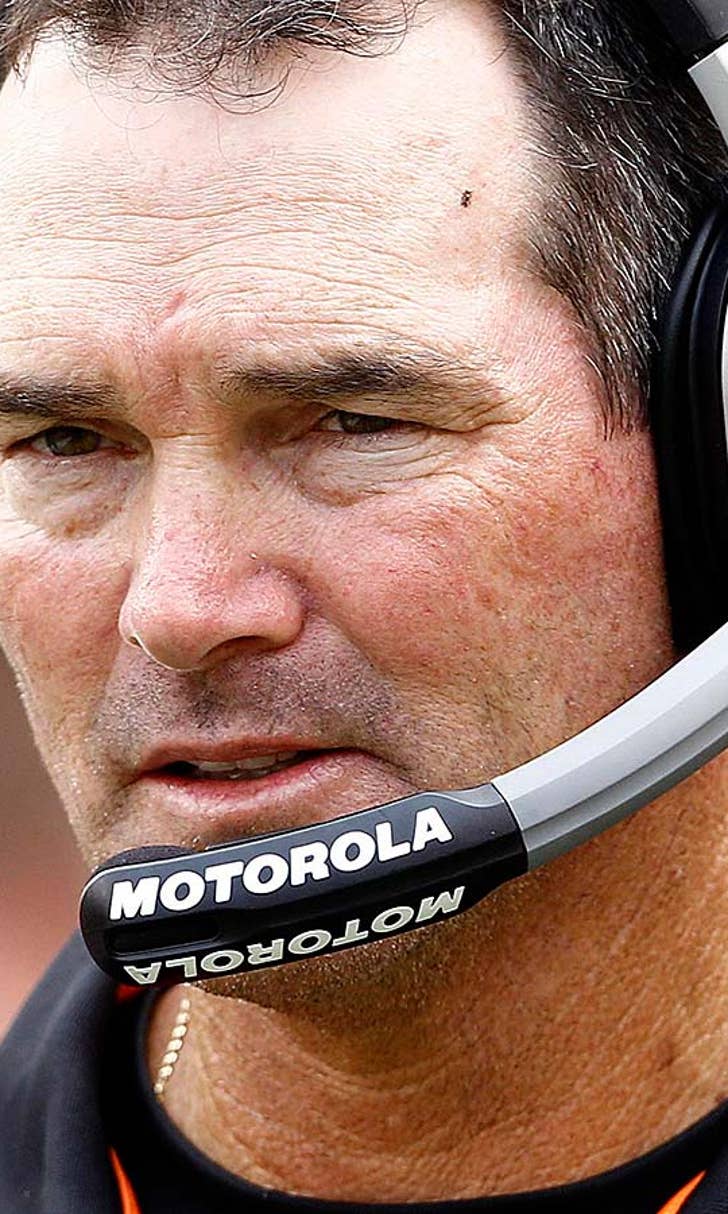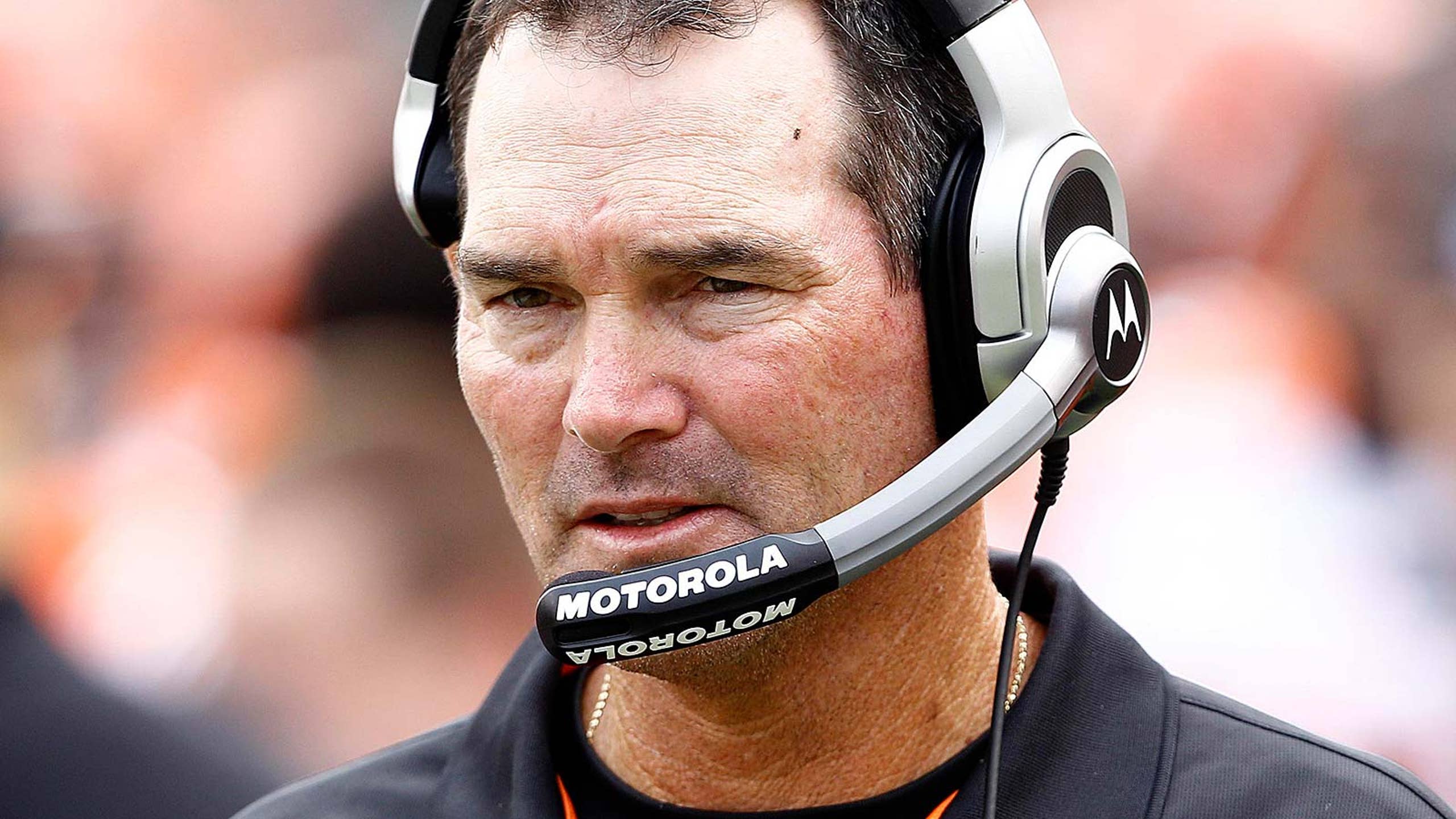 Zimmer likely to go 4-3, but versatility offers options for Vikings
BY foxsports • February 19, 2014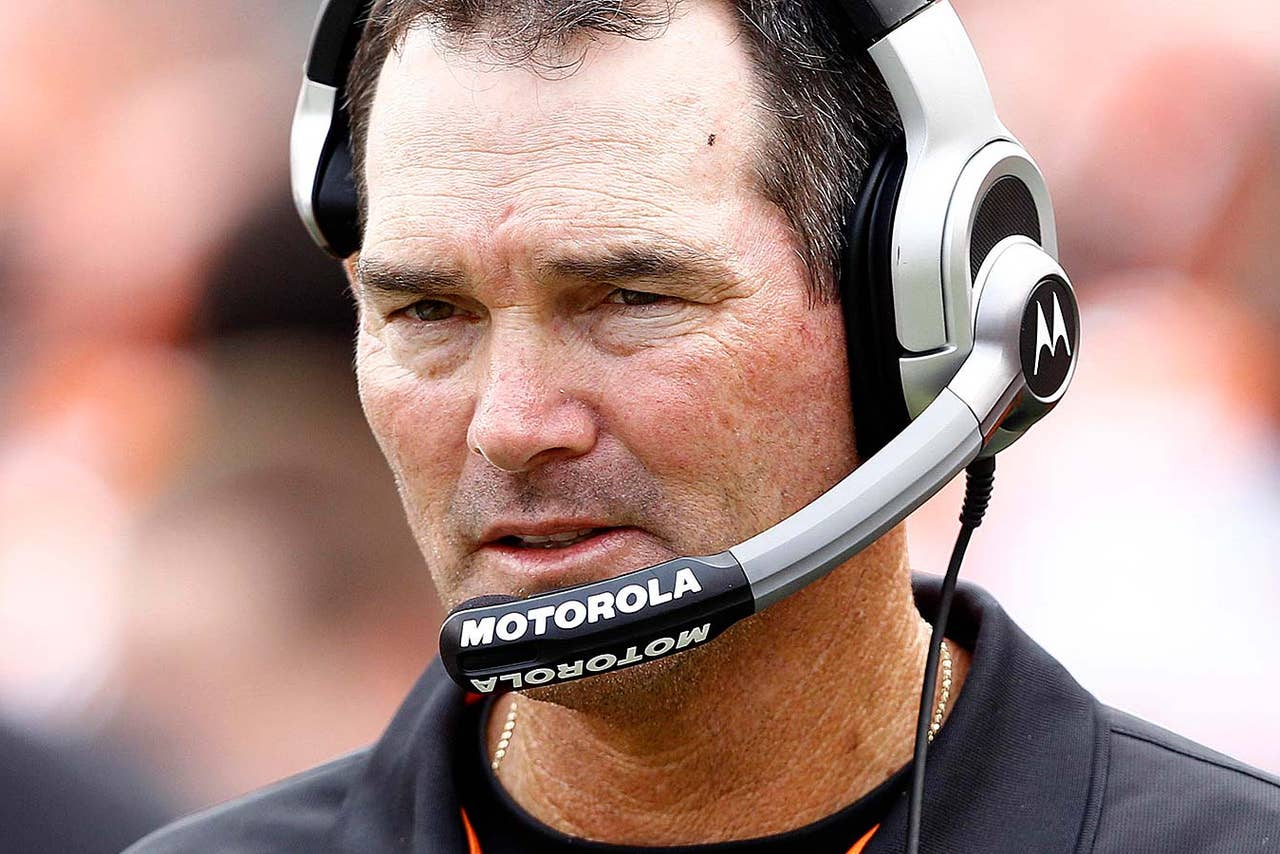 Mike Zimmer was trying to explain that NFL defenses aren't as complex as they seem when he stumbled for a moment on his words.
"Most of the guys up front, it doesn't really matter to them, it's just how they fit into the scheme," Zimmer said of the differences between the 4-3 and 3-4 base systems. "It's really not rocket scientist -- rocket science stuff."
Zimmer caught himself, laughed and then expounded on the team rocket scientist.
"That's me," Zimmer said, smiling.
The Minnesota Vikings are hoping so.
Zimmer is embarking on his tenure as Minnesota's new head coach with no challenge bigger than finding a formula to fix the ailing Vikings' defense. Minnesota allowed the most points in the NFL last season and the second-most yards, while missing the playoffs for the third time in four seasons.
A longtime defensive coordinator, Zimmer has been asked what type of scheme he will run with the Vikings. Zimmer's background has mostly been rooted in the 4-3 package, but with experience running both 4-3 and 3-4 base defenses, he has versatility. So far, he's shied away from specifics.
"You know, I would assume that we're going to be a 4-3 team," Zimmer said at the team's Arctic Blast event on Feb. 8. "But the way free agency and all this stuff happens, or injuries and things, we could be 3-4 tomorrow. Again, I'm all about winning and trying to get the best players on the field. None of that matters."
What matters to Zimmer is finding the best available talent, and utilizing the new pieces with the existing players on the roster to develop the best scheme. Regardless, Zimmer is known for an aggressive defense and multi-faceted blitz package.
Vikings defensive coordinator George Edwards echoes Zimmer's philosophies, with the two having worked together previously in Dallas. Edwards, like Zimmer, knows it's about the effectiveness of the players and matchups.
"It's not that complicated," Edwards said. "You keep it simple, let guys play with the ability that they have, ask them to do things that they can do, and try to keep them out of bad matchups."
Minnesota is in position to make significant changes based on Zimmer's vision. Defensive ends Jared Allen and Everson Griffen, defensive tackles Kevin Williams and Fred Evans, linebackers Desmond Bishop and Marvin Mitchell and cornerback Chris Cook are all free agents. The team released linebacker Erin Henderson.
The Vikings should have about $25 million in salary cap space and own the No. 8 pick in the draft.
"Obviously, we have some needs that we have to fill, like every team does," Zimmer said. "We have to figure out how we can piece them all together, how we can work into the right thing. I'm not all about, 'Alright, this is the best guy and that's the best guy.' It's how does he fit into what we're trying to do and how does he fit in with the rest of the guys that we're trying to do, because we're trying to build a team that is solid and steady and consistently a winner.
"So, it's important to get great football players. But we want to get great football players that fit into the right mix with the other guys that we have."
The scientist, with free agency and the draft approaching, has been working on his mix.
Before Minnesota started draft meetings last week and setting up its initial draft board before this week's NFL Scouting Combine, Zimmer gave a tutorial of what types of players he's looking for, specifically on the defensive side, to general manager Rick Spielman and the rest of the personnel and scouting staff.
Zimmer's versatility was demonstrated again, leaving Spielman and his staff more options.
"There's things where we might've eliminated a guy, a player on defense, in the past because he may not have fit a specific thing we're looking for in the former scheme that we're using," Spielman said. "Those guys that are pretty good football players are back on the board for us because (Minnesota's coaches) can utilize them in a different way."
The Vikings are likely to depart from their core Cover-2 defense, even if they stay in a base 4-3 package. With Zimmer's willingness to adapt, Spielman can target a wider range of players, maybe better players.
Spielman learned some of the specific traits Zimmer seeks, as the group watched tape of Zimmer's defenses in Cincinnati. Zimmer ran a 4-3 system the past six years with the Bengals, including this past season when Cincinnati allowed the NFL's third-fewest yards and fifth-fewest points.
"He was sitting there explaining," Spielman said of Zimmer. "He would show 'This is what this nose tackle has to be able to do. This is his No. 1 responsibility.' And he very clearly defined that 'I don't care if he can do this, but in order for him to succeed, he has to be able to do that.' So, there was clear definition for each spot."
Cornerback is one potential spot for improvement. Edge rushers who might be in between the standard 4-3 defensive end and 3-4 outside linebacker, are also more open to Zimmer's use.
Two outside linebackers who might fit more of the 3-4 traits and are available early in the draft are Buffalo's Khalil Mack and UCLA's Anthony Barr.
"There's a lot of traits with these 34-type outside linebackers that are now more open to us," Spielman said. "They are fair game for us now where maybe they haven't been in the past."
The scientist is just starting the experimenting.
Follow Brian Hall on Twitter
---