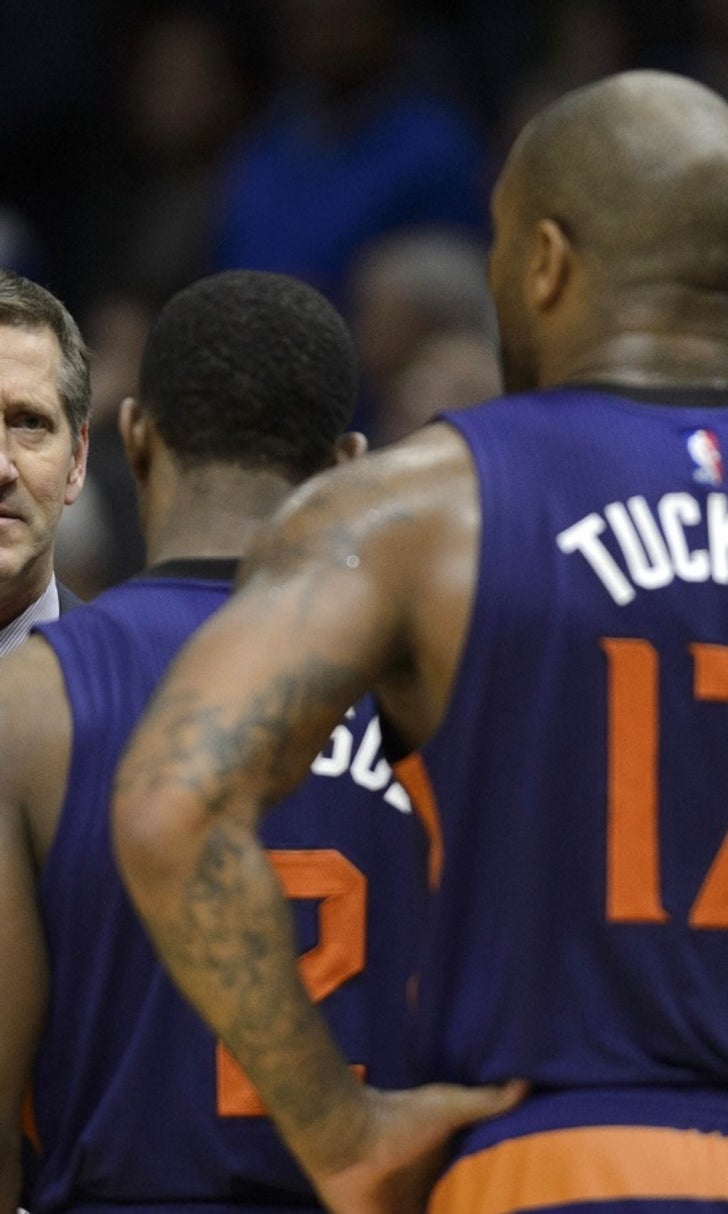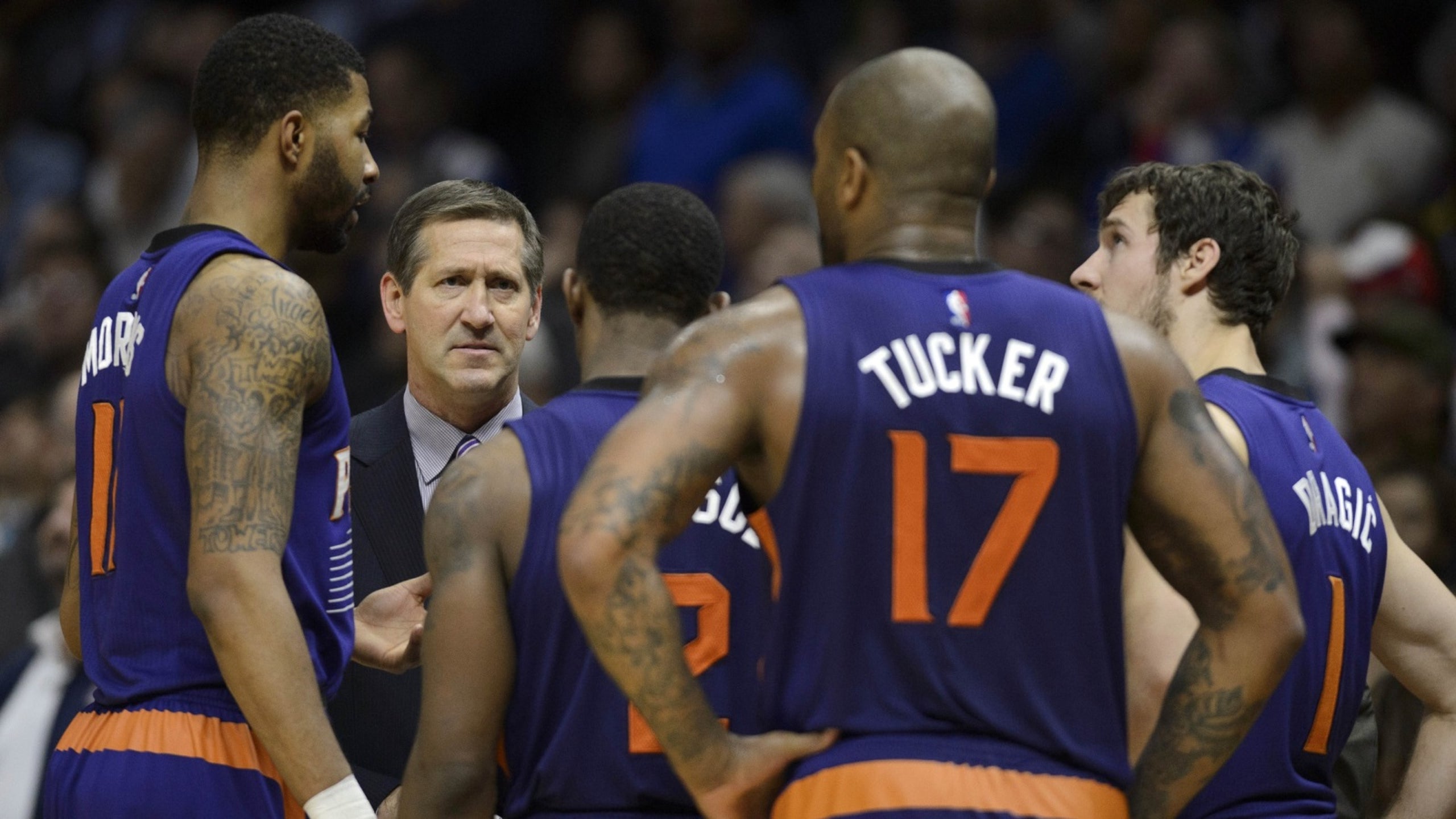 Youthful Suns learning painful lessons
BY foxsports • December 10, 2014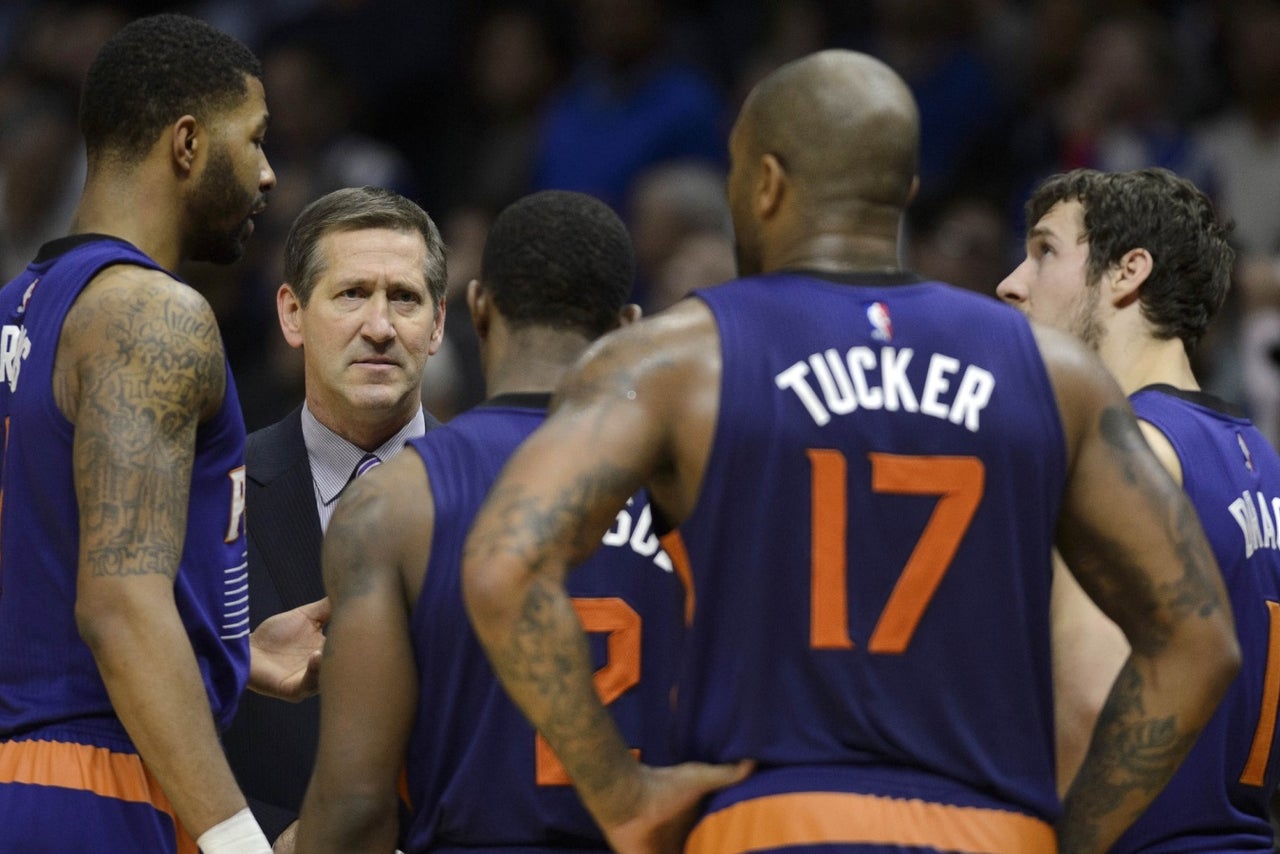 PHOENIX -- Unless you successfully identify the second coming of Tim Duncan in the middle of the NBA Draft's first round, there are no shortcuts in that drive toward elite status.
Although the Suns accelerated their improvement pace last season, this year they have settled into a modest-expectations battle just to make the Western Conference playoffs. But aside from accruing assets and taking an unavoidable, Noah's-Ark-style (two of everything) approach to winning, there's another variable we don't chew on very often.
They aren't overwhelming teams with experience. Even on a team with considerable depth, there's no substitute for it.
Despite some impressive-but-sporadic individual performances, the youthful Suns -- now 12-11 -- still have issues finishing games. Those issues have little to do with Tuesday's weary stumble at home against the Miami Heat and everything to do with Monday's crushing, overtime loss to the Clippers in Los Angeles.
With Eric Bledsoe's triple-double, the Suns were on the cusp of victory against mentor Chris Paul and the superstar exploits of Blake Griffin. Phoenix could have finished a three-game road march -- co-starring three of the league's best teams -- with two impressive wins.
"Then at the end of the game," Suns coach Jeff Hornacek said, "there were a couple of plays that, you know, if maybe we were a little more of a veteran team, we might have made and the game would have been over ... just a couple things here and there against a top team.
"Those good teams and those star players seem to make shots like that."
That shot, of course, was a flat-line 3-pointer by Griffin that bounced through the net.
"When you're playing one of the best teams in the league who are one of the hottest teams also, a lot of things have to go right," Hornacek said. "We played hard, I thought we did a great job, we had a lot of energy."
So, what will it take for the Suns to become savvy enough to put teams away on a consistent basis?
Time.
Goran Dragic, who qualifies as the team's veteran leader, has been getting more comfortable finding areas to attack within the Suns' half-court enterprise.
The popular explanation for this recent rise, of course, is the absence of Isaiah Thomas, whose injured ankle should recover sufficiently for a return to duty Friday against the Detroit Pistons.
With his statistical uptick, doomsday cries heralding Goran's anticipated departure in next summer's free-agent derby temporarily quieted.
During this recent surge, though, Dragic lifted his per-game scoring average to 16, and hiked his shooting percentages to 49 overall and 36.5 from behind the 3-point line.
But as the team's voice of relative veteran wisdom, Dragic admitted the underdog attitude permeating the squad last season isn't always present this season.
"Some games, yes, some games, no," Dragic said after Tuesday's loss to Miami. "Of course, I don't think we have the same poise or chemistry that we did last year, and I know we're trying to get it, of course. Hopefully, we start to play better."
The brightest take away from that Heat defeat was the performance of forward Marcus Morris.
All he did -- in addition to posting five rebounds, four assists and two steals -- was knock in 10 of 13 shots from the field (including 5 of 6 from 3-point range) to finish with a career-high 25 points.
Marcus, who was moved from the starting lineup to reserve-scoring-punch guy five games ago, had nothing to say when it was over. Well, he referred those with inquiries to the insights of twin brother Markieff.
Anyway, since Hornacek moved P.J. Tucker into the starting lineup, Marcus had produced a combined 35 points in the first four games. Tuesday's eruption led to a team-high 37 minutes on a night when many of his teammates appeared to be playing in quicksand.
Not having Thomas available didn't create much of an opportunity for rookie point guard Tyler Ennis ... until Tuesday.
Receiving almost 6 minutes of rare, first-half burn, the 6-foot-2, 20-year-old playmaker from Syracuse supplied the Suns with two assists and one bucket in his only field-goal attempt.
"Tyler's going to be a great player in this league," Hornacek said. "He understands the game. He knows the plays to call when you're going down the court, and he's got a good feel. If he wants to pull a double team to him and make a pass, he knows how to do it. So, he's very good at that. He's kind of one of those true point guards."
With Thomas expected to return Friday, it'll be interesting to see when Ennis will have another opportunity.
---