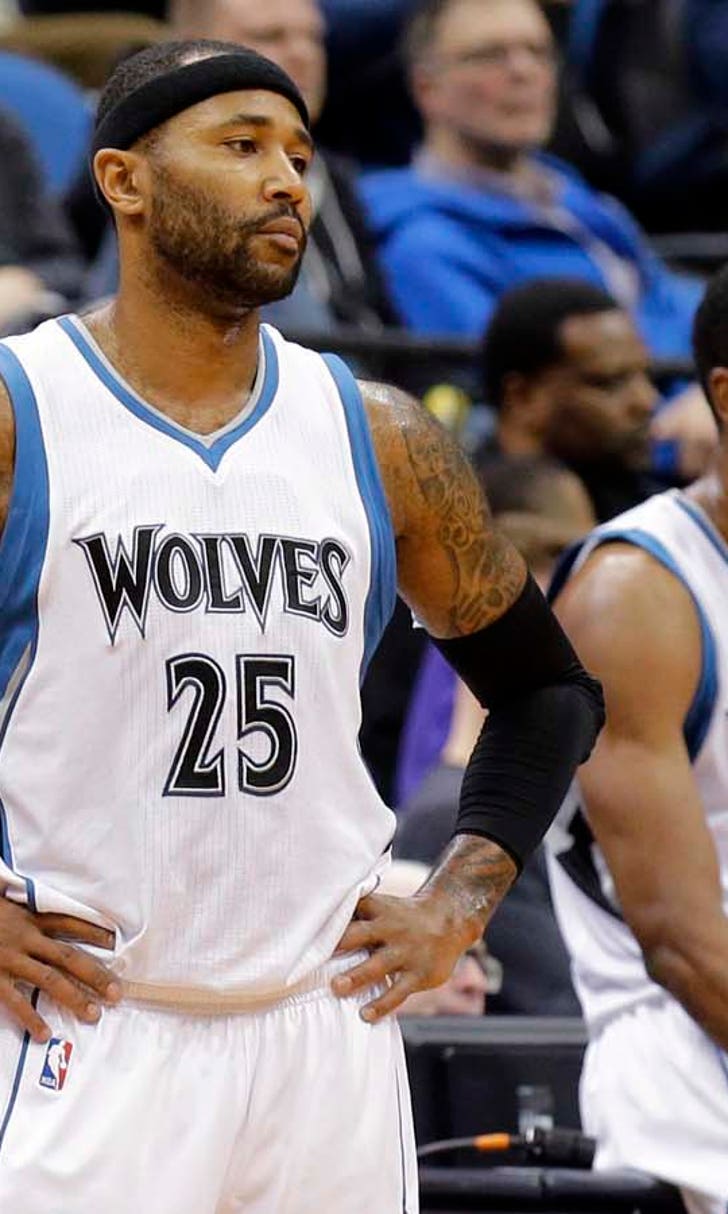 Young Wolves players learning how to deal with tough times
BY foxsports • January 9, 2015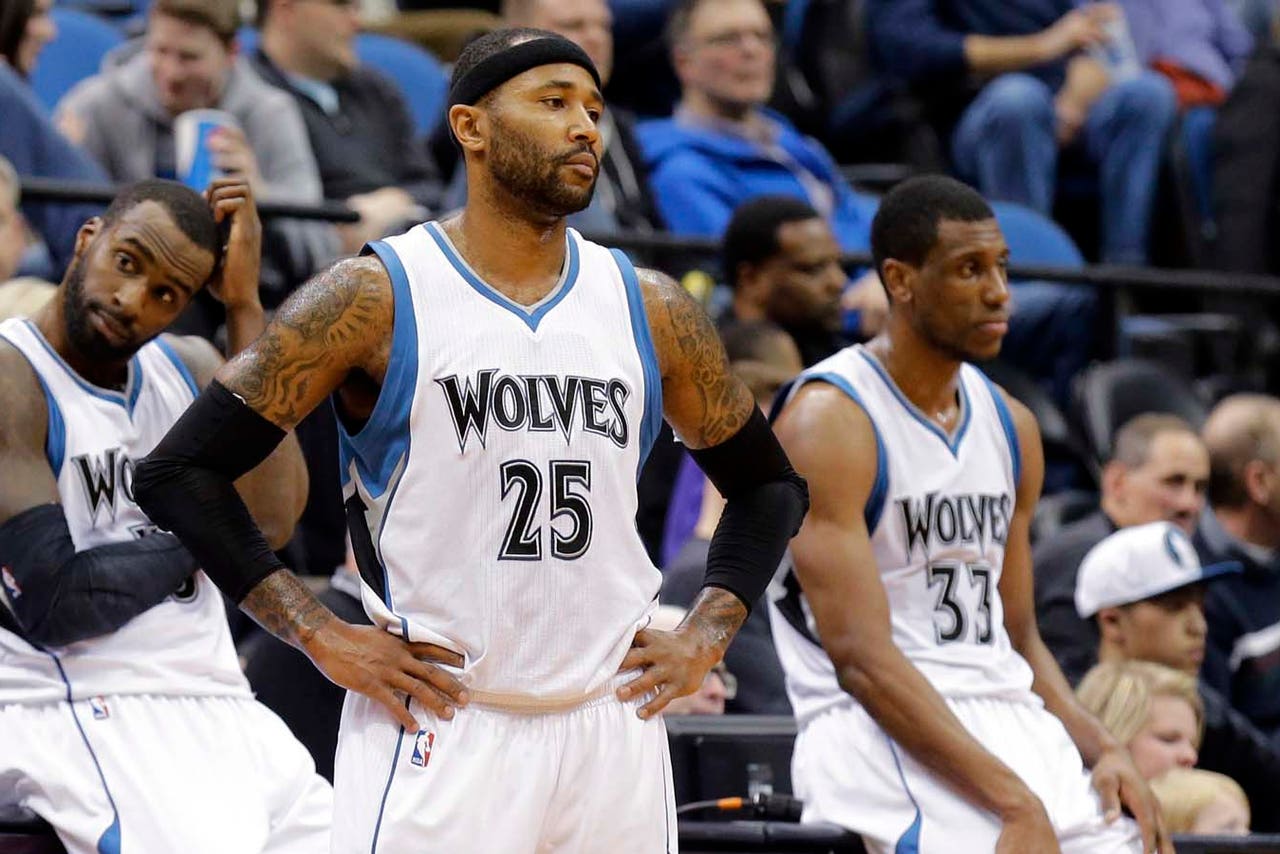 MINNEAPOLIS -- In 94 games at Huntington (W.Va.) Prep and the University of Kansas, Andrew Wiggins tasted defeat a total of 15 times.
His current team has lost just two fewer than that -- in a row.
Anthony Bennett's a similar story. His Bishop Findlay Prep (Las Vegas) team went 60-5 in his two years there, and UNLV was 20-13 in Bennett's one season with the Runnin' Rebels.
That's 18 losses in three years. In less than three months, the Timberwolves have lost nine more times than that. Another one Friday night at Milwaukee would make it 10.
Fellow former Vegas prep Shabazz Muhammad's Bishop Gorman and UCLA teams went a combined 136-27. Rookie Zach LaVine's Bruins and Bothell (Wash.) teams were 70-41. Gorgui Dieng's three years at Louisville came with a 90-25 mark.
National championships. NCAA tournament appearances. AAU showcase fame. McDonald's All-American games. State and region titles.
The Wolves' youthful contingent is one that's used to victory. Which makes Minnesota's 13-game losing streak -- five off tying the club's worst-ever skid -- and thorny seat at the bottom of the Western Conference standings all the more unbearable.
"Part of being successful in the NBA, it's not how you deal with winning," coach and president of basketball operations Flip Saunders said. "It's how you deal with losing."
Wiggins, Muhammad and partners have had plenty of lessons in that category.
Minnesota's defense ranks at the NBA's rock bottom. Three of its starters have been out since November with injuries. It's lacked energy at times, finish at others, and hasn't won once since the day after Thanksgiving.
"All of us won in college," said Muhammad, who's moved into the starting lineup with Kevin Martin out and Corey Brewer traded to Houston. "I don't think guys know how to respond to (losing) yet."
It's certainly not something a successful competitor ever fully accepts.
"No one likes to lose," said Wiggins, the team's leading scorer and two-time Western Conference rookie of the month.
The key, Wiggins says, is moving on quickly, not unlike the best teams do after victories. Learning to take care of their bodies and adjusting to an 82-game schedule also is paramount.
That means maximizing sleep, spending as much time as necessary in the training room and eating right, to name a few necessary steps.
"The vets are used to playing 80-some games, including playoffs and stuff like that," Wiggins said. "Rookies, we're used to playing 30, 35 games. We've already reached that."
Said Muhammad: "You've got to learn how to be a pro."
Muhammad and Dieng have had a season-plus to do that, and it's evident. Muhammad is one of the league's most improved players at 13.8 points per game on 48.9 percent shooting in 23.4 minutes a contest, and Dieng is quietly having an equally effective sophomore season, averaging 9.8 points, 8.2 rebounds and 1.6 blocks (10th in the league) and starting in place of injured Nikola Pekovic.
The rookies are coming along, too. Wiggins ranks first among NBA first-years in scoring and field-goal percentage (42.5 percent), fourth in rebounds (4.1 per game), eighth in assists (1.5) and third in steals (1.1). And although LaVine has been bumped from the starting lineup, Saunders said his improvement while playing point guard -- a position he rarely manned in college -- has been encouraging.
There's a good chance Muhammad, Dieng, Wiggins and possibly LaVine make an appearance at this year's Rising Stars Challenge as part of All-Star Weekend next month.
"The one thing I have been impressed with is their resiliency," Saunders said. "It's like you keep on pounding the rock. It might not break, but eventually, you keep on pounding, it's going to break."
It hasn't yet. And the longer it stays intact, the harder what's already another lost season becomes to stomach.
And that extends beyond the young guys.
"The growth is good," veteran point guard Mo Williams told reporters after Wednesday's 113-111 loss to Phoenix. "It's great for you guys to write about, a good story, but we don't like losing.
"Losing sucks."
Follow Phil Ervin on Twitter
---