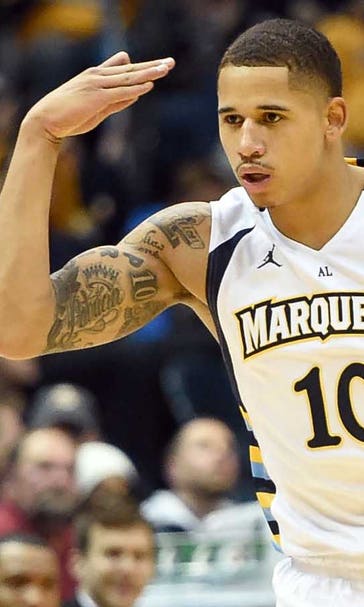 Young Marquette team prepares for first challenge of season
November 17, 2014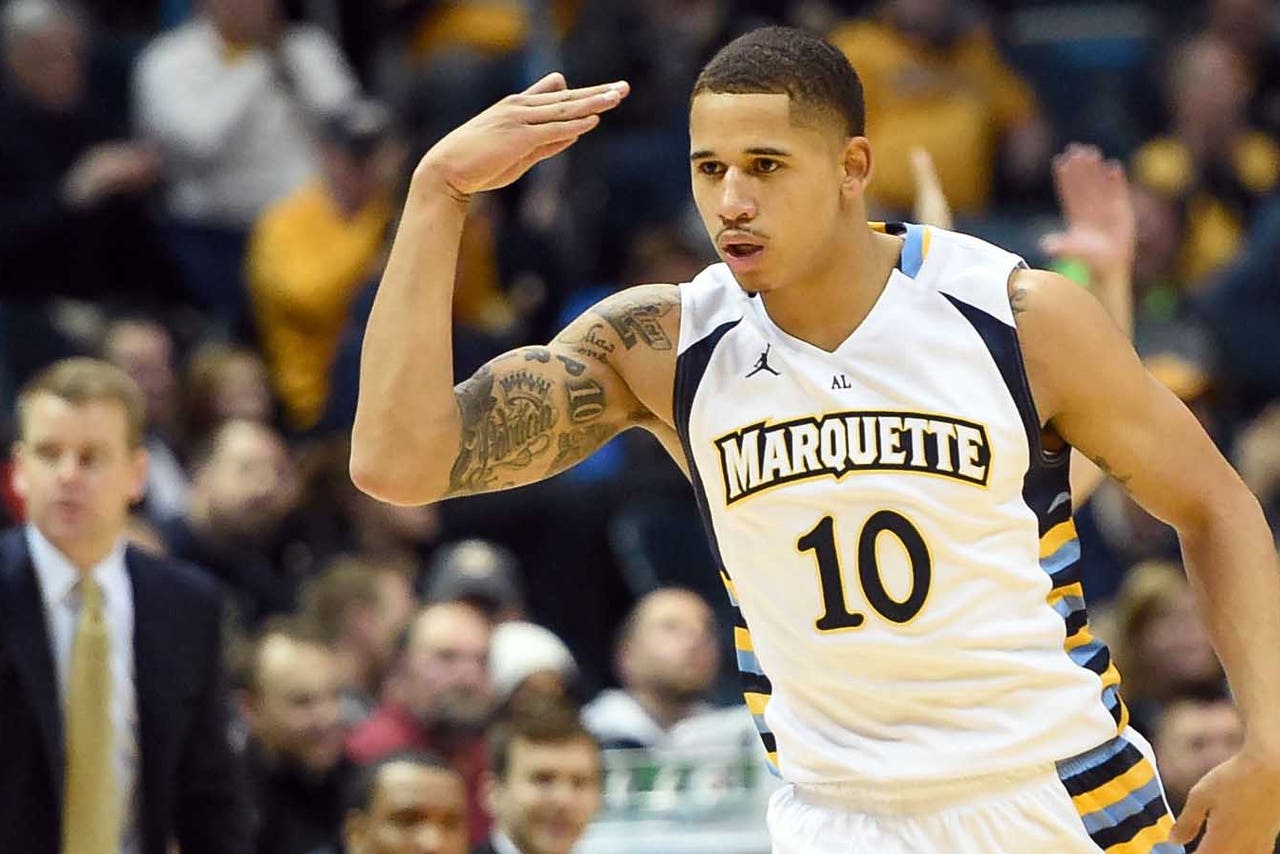 MILWAUKEE -- An exhibition game and the season opener against Tennessee-Martin has provided Marquette's inexperienced roster a chance to get their feet wet.
It will be a different story Tuesday night when the young Golden Eagles face No. 20 Ohio State in Columbus.
The Buckeyes lost three starters from last year's team that finished a disappointing fifth in the Big Ten and went one and done in the NCAA tournament, but they could be deeper this season.
Marquette is returning a trip Ohio State made to Milwaukee last season, an ugly 52-35 victory for the then-No. 10 Buckeyes over the then-No. 17 Golden Eagles at the BMO Harris Bradley Center.
"That was brutal," Ohio State coach Thad Matta said of last year's game against Marquette. "I thought maybe the first one to 20 was going to win that game. Hopefully (this year) it will be a little higher scoring. But in that particular game, we did what we needed to do to win the basketball game.
"I remember coming out of there thinking this team has a shot because we were so bad offensively and we kept defending. That's what kept us in the game."
Leading scorer LaQuinton Ross declared early for the draft and program cornerstones Lenzelle Smith Jr. and Aaron Craft have graduated, but the Buckeyes have plenty of talent left in the cupboard.
Led by talented senior forward Sam Thompson, point guard Shannon Scott, transfer Anthony Lee and heralded freshman guard D'Angelo Russell, Matta is playing a 10-man rotation.
Matta is using more players in his rotation than Marquette coach Steve Wojciechowski has available to him. The Golden Eagles have nine eligible players and could only have eight Tuesday if senior point guard Derrick Wilson is unable to play due to a lower leg injury.
Unlike the Golden Eagles, Ohio State has a deep roster of players all capable of playing, leaving Matta able to mix and match at his choosing.
Russell scored 16 points in the opener, while sophomore forward Marc Loving and Thompson each had 14. Temple transfer Anthony Lee chipped in 13 points, redshirt freshman guard Kam Williams scored 12 points.
Replacing Craft at point guard, Scott finished with nine points and 11 assists.
"From what we have in today, guys are comfortable playing different spots," Matta said. "They can be thrust in and they don't miss a beat because they have a really good understanding of the position they are playing."
Marquette is hoping to use a high level of pressure, including a full-court press, to overcome some of its size deficiencies. It could be difficult for the Golden Eagles to pressure the Buckeyes if they only have eight players available.
Wojciechowski admitted the Golden Eagles got tired late in their victory over UT-Martin after playing just six players for most of the second half due to Wilson's injury and foul trouble.
"That changes everything," Marquette senior forward Juan Anderson said. "They are getting into their offense with 18 on the shot clock, so they are rushing. It changes their whole offense.
"It is the name of our game right now. We gambled a little bit too much (against UT-Martin), but if we can stay consistent I think we can change the game with it."
The Buckeyes played a 2-3 zone in their season opener against Massachusetts-Lowell and will likely use it the majority of time against the Golden Eagles.
Marquette didn't see any zone from UT-Martin, meaning Matta doesn't know how a Wojciechowski-led team will attack the defense.
"We haven't seen them go against the zone," Matta said. "We've gone back and looked at Duke tape and we've gone back and looked at Drake tape because one of their assistants (Mark Phelps) was the head coach at Drake. We're just tying to get as much of a gauge as possibly can.
"But we don't know what to expect. There's got to be a high level of communication to figure out what we are going to do."
From watching the tape of Marquette's season-opening victory over UT-Martin, Matta saw the Golden Eagles doing a lot of similar things as they have in the past mixed with some things Wojciechowski brought from Duke.
"He's not straying too far about how they are defending and how they want to push the tempo offensively," Matta said. "There was a lot of ball-screen stuff. Spacing seems to be huge. Defensively they are up and pressuring, picking up at full court. It looks like they are doing what they are accustomed to."
Follow Andrew Gruman on Twitter
---