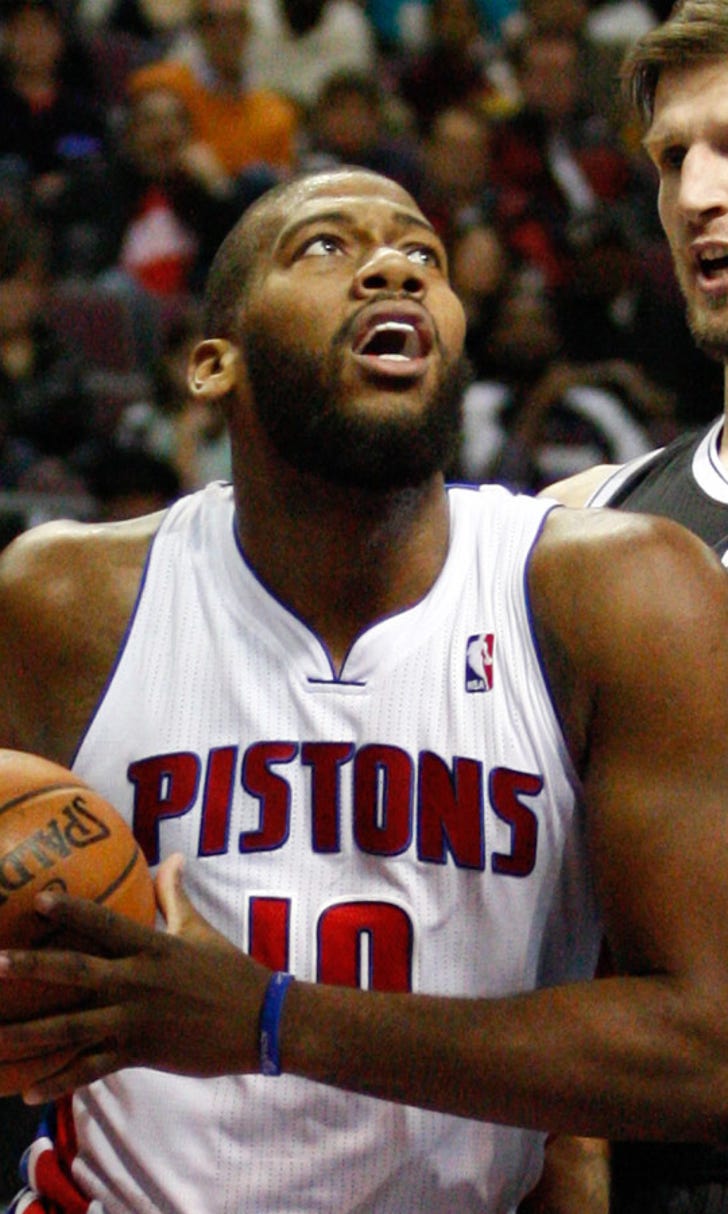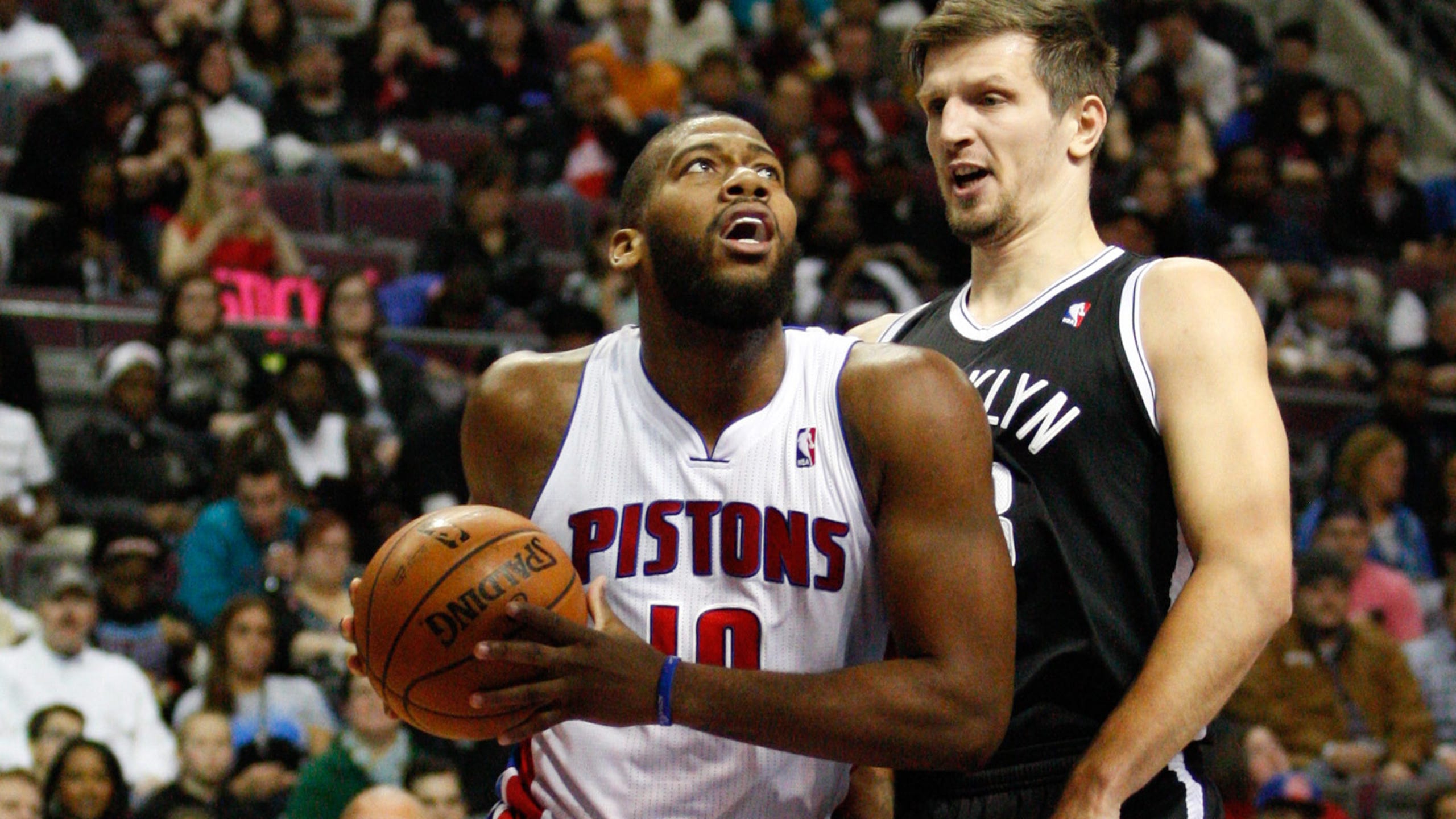 Young guns
BY foxsports • December 16, 2013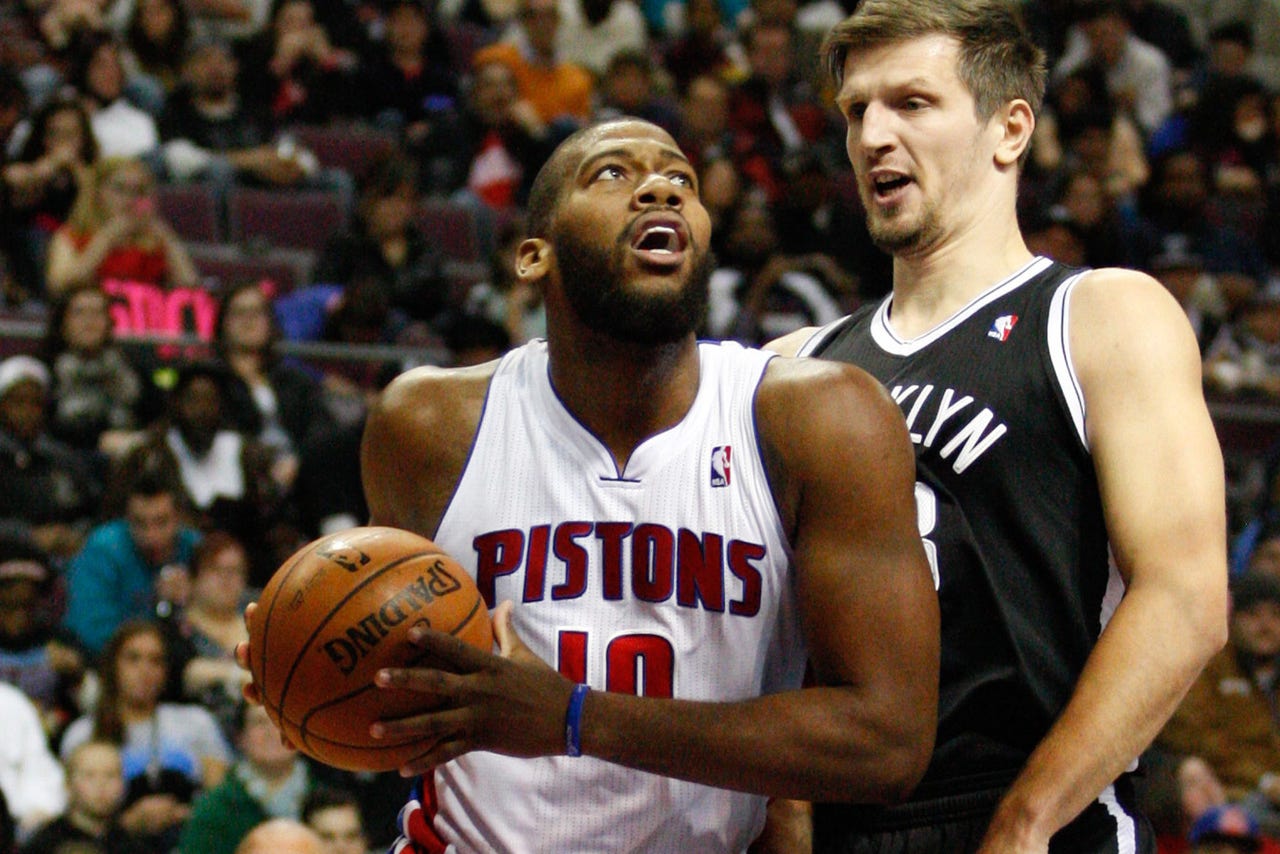 AUBURN HILLS, Mich. -- For 15 years, Kevin Garnett had one of the greatest careers in NBA history.
But the aging process is is an ugly thing.
Garnett was unable to cope with Detroit's big, athletic frontcourt Friday, and ended up riding the bench as the Brooklyn Nets tried to rally for a much-needed road victory.
Even with Brook Lopez sidelined with an ankle injury, Garnett played only 18 minutes and never touched the floor in the fourth quarter. Nets coach Jason Kidd went with Andray Blatche and Mirza Teletovic down the stretch of a 103-99 loss.
"We had to do something to try to protect the paint," Kidd said. "It doesn't matter who we have on the floor, or who we are playing.
"We have to do a better job than we did. It improved in the second half, but it wasn't good enough."
Kidd started 37-year-old Garnett and 33-year-old Reggie Evans in the post. They were blown apart by 23-year-old Greg Monroe and 20-year-old Andre Drummond.
Monroe and Drummond combined for 44 points and 24 rebounds, while Garnett and Evans finished with seven points and 10 rebounds.
"This was a big win for us," Drummond said. "We knew they were going to make a run, but we played like a team down the stretch.
"We need to keep having that kind of intensity in the fourth quarter."
Evans never left the bench in the second half, and Garnett saw only limited action in the third quarter as the Pistons went up by as many as 21 points.
Brooklyn rallied in the fourth quarter, getting within two points with a younger, more athletic lineup; however, it was too little, too late.
"They put together a good fourth quarter, but we were able to take our time and execute when we needed it," Detroit's Josh Smith said. "We had some plays that didn't work down the stretch, but we were able to put together three or four stops.
"It's a learning experience being able to close out games when we have big leads. We have to execute better and not get lackadaisical and feel like we've got the game won."
Detroit took control in the first half, when Garnett and Evans were still on the floor. The Pistons scored a season-high 38 points in the second quarter, thanks to 16 points from Drummond.
"That's a really tough frontcourt," said Blatche. "Their guards would drive, we'd force a missed shot, and they were destroying us on the offensive glass.
"We missed Brook because he's a big body out there, but they just dominated us."
Rodney Stuckey had 16 points in the first half for Detroit, despite pain from the thumb injury he sustained late in the overtime loss at New Orleans. He scored only one point in the second half, but Kyle Singler filled in with 14 points off the bench.
"We played good offense in the first half, especially getting the ball into Stuckey's hands," Pistons coach Maurice Cheeks said. "He was in a scoring rhythm, and he pretty much carried us in the first half.
"As it turned out, we needed that cushion."
Garnett reached a major milestone during the game, pulling down his 14,000th rebound. He, Karl Malone and Kareem Abdul-Jabbar are the only players in league history to put up 25,000 points, 14,000 rebounds and 5,000 assists.
Garnett's a guaranteed first-ballot Hall of Famer, but on this night, he was just an old guy who couldn't keep up with Drummond and Monroe.
---