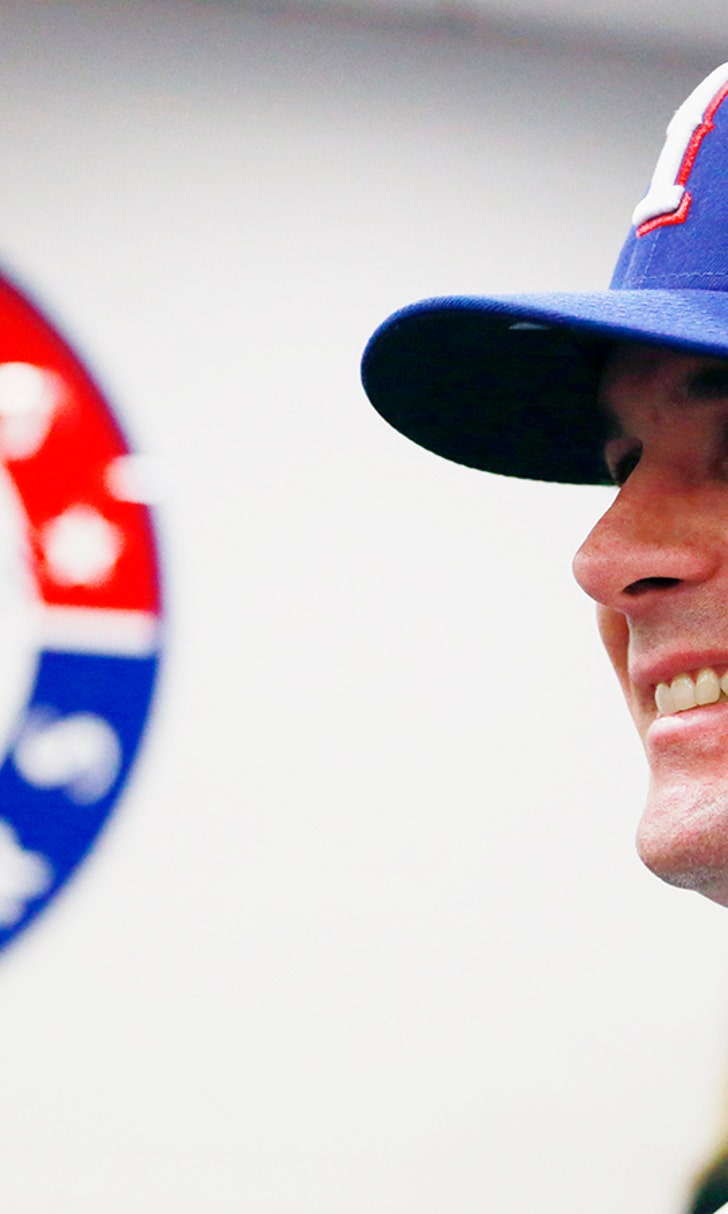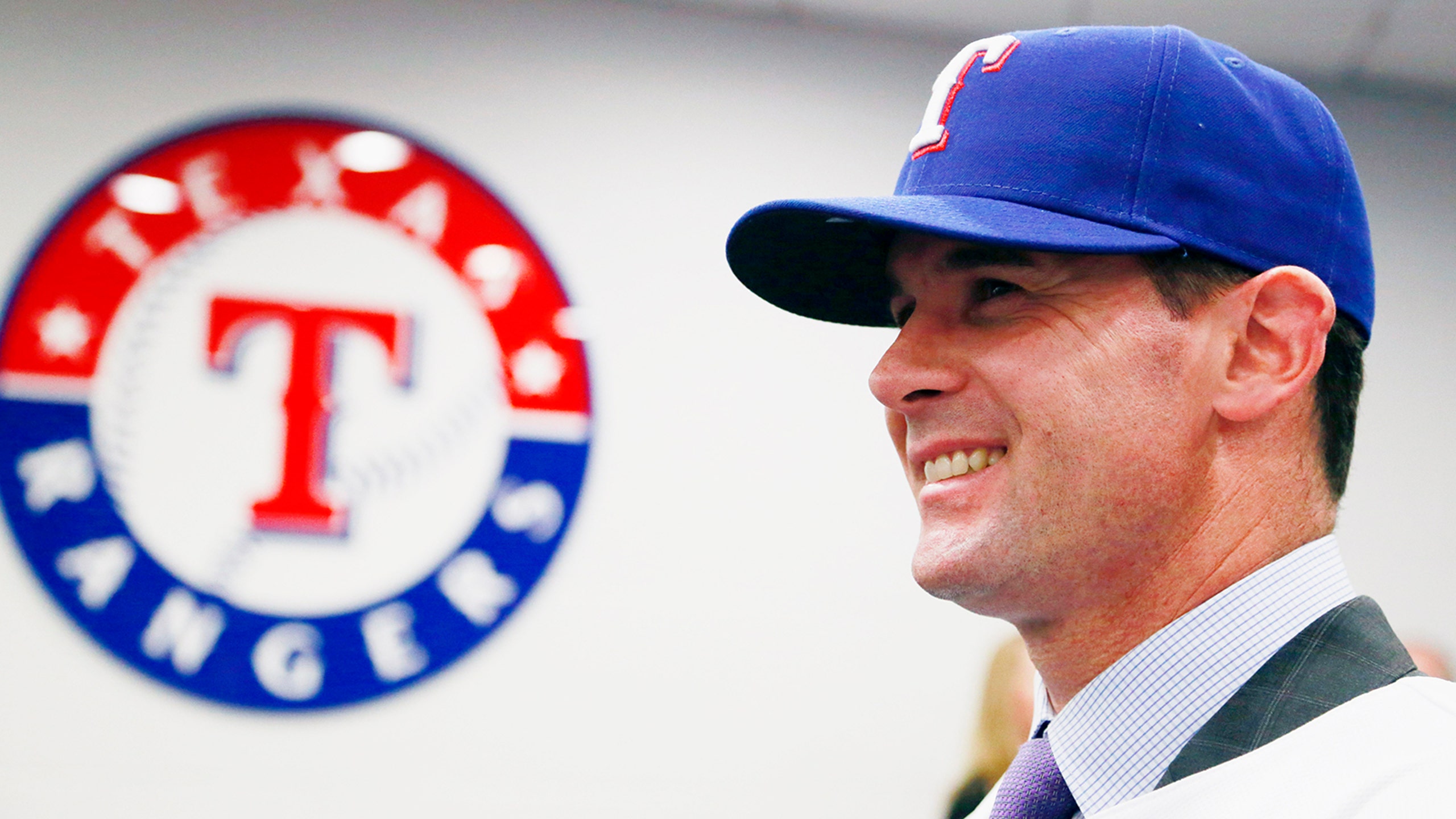 Young goes out on his own terms
BY foxsports • January 31, 2014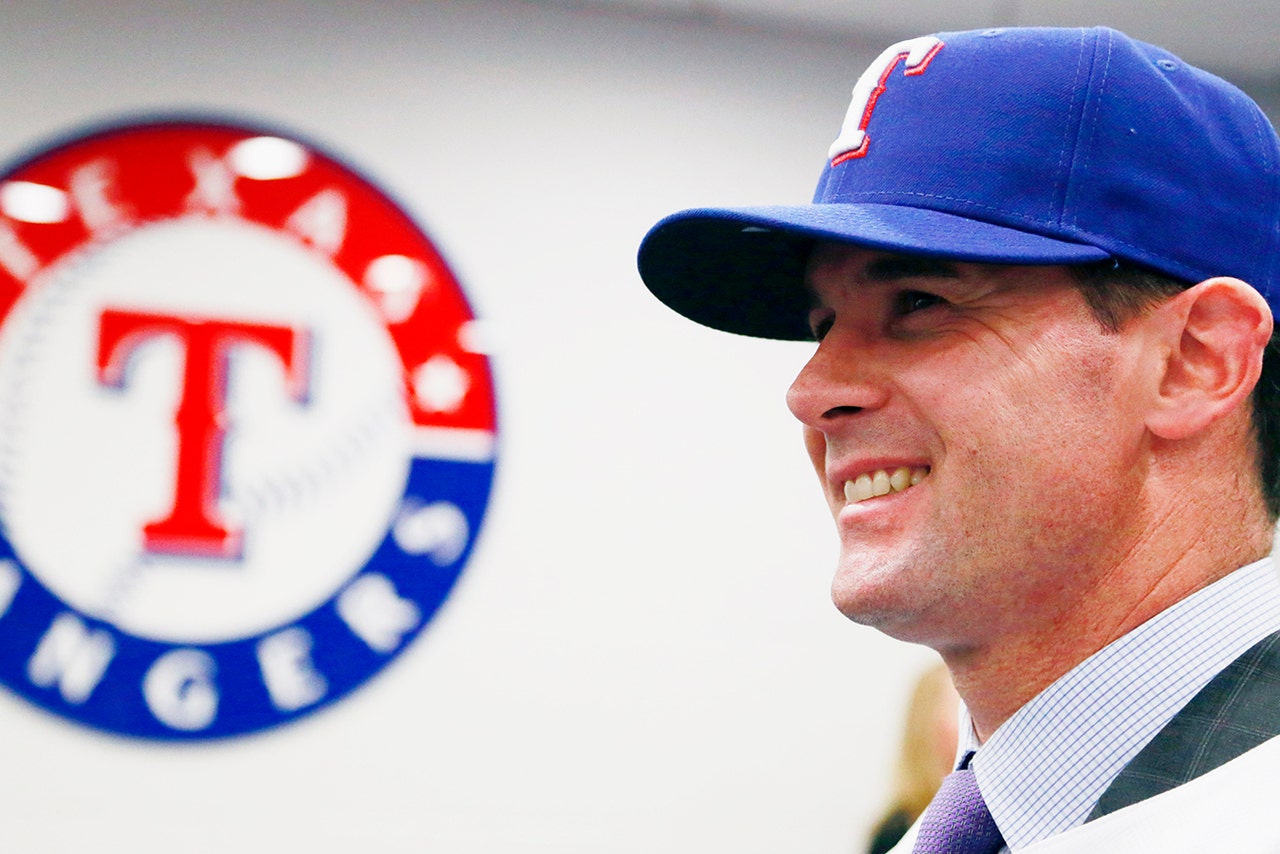 ARLINGTON, Texas - Michael Young said Friday that he went through every emotion possible when he decided his playing career was over at 37.
But Young, who holds nearly every offensive record for the Texas Rangers, knew that spending time with his wife and three sons was more important to him now than playing baseball.
That's why he decided to retire officially Friday even though he had an opportunity to play with the Los Angeles Dodgers if he wanted to.
He did so after playing 13 of his 14 seasons with the Rangers, which is where Young wanted things to end.
"My time in Texas is 13 of the best years of my life," Young said in a press conference in which he was flanked by general manager Jon Daniels and manager Ron Washington.
Rangers fans probably feel the same way as Young was at the forefront of the team's rise in the American League. Young was as eloquent Friday during the press conference as he was on a daily basis with the media and fans, thanking everyone from the clubhouse workers to fans to teammates to team management and his family.
Young's list of accomplishments is long. He's the Rangers all-time leader in hits, runs, doubles, triples and total bases. He was a seven time All-Star, won a batting title and a Gold Glove. He started at all four infield positions. Young, who finishes his career with 2,376 hits, believes that he had a chance at 3,000 if he would have kept playing.
The only thing missing from Young's impressive resume is a World Series title. That's still tough for Young too as the Rangers went to back-to-back World Series with his help too in 2010 and 2011.
The heartbreaking seven-game loss to St. Louis still sticks with Young.
"I know there are no rings but that was a championship team," Young said. "No ring. No trophy. I get it, but that was a championship team."
And while Young was always available in the clubhouse for a quote, the headline grabber was never his style. Now that he's retired, that may have changed at the expense of the Cardinals.
"They were a great team but we were better," he said. "Flat out. I can say that now that I'm retired. It still eats at me. I'm over it but I'm not over it."
Young said he enjoyed his time with Texas because he felt like the team valued him every day. And with good reason. Young played in at least 155 games 10 times in an 11-year span and suffered through some bad Rangers teams.
But he was also there when the Rangers began to rise under general manager Jon Daniels and manager Ron Washington. Young said the Rangers turned the Metroplex into a baseball town with their trip to the World Series in 2010.
It still is a baseball town and Young is one of the big reasons.
"He's as accomplished, as revered and as respected as any player certainly to play for our organization," said Daniels, who got emotional in talking about Young. "It was by hard work, an old-school type mentality, no frills. I think in a lot of ways that is why he is so revered in the community and why he connected so well with the community."
Washington echoed those sentiments and attributed some of his success as a manager with the Rangers to Young, who was already the team leader when Washington arrived in 2007.
Washington said Young helped him through the rough patches early by the way he acted in the clubhouse and on the field.
"His attitude every single day was exemplary," Washington said. "His fellow teammates if they ever came to the ballpark not feeling very well, simply because of the way Michael went about his business and the professionalism in which he showed, it took them to a level that maybe they didn't think they had. I don't think you can pay enough for that."
While Young said he doesn't know what the future holds, Washington said he believes Young to remain involved in the game. Daniels said that if Young does want to stay involved in the game, it should be with the Rangers.
Young, who donned a Rangers uniform and cap alongside his sons Mateo and Emilio, must now find a way to shift his drive when he's not at the ballpark every day.

"I have a ton of competitive instincts that I know just won't go away, they're going to be with me until the day I die," Young said. "I get an opportunity to try and rechannel those things and I'm looking forward to it. It's going to be a fun next chapter. This one here was a blast."
---