You can now get rookie card of first team all-conference Lauren Hill
Published
Mar. 4, 2015 2:49 p.m. ET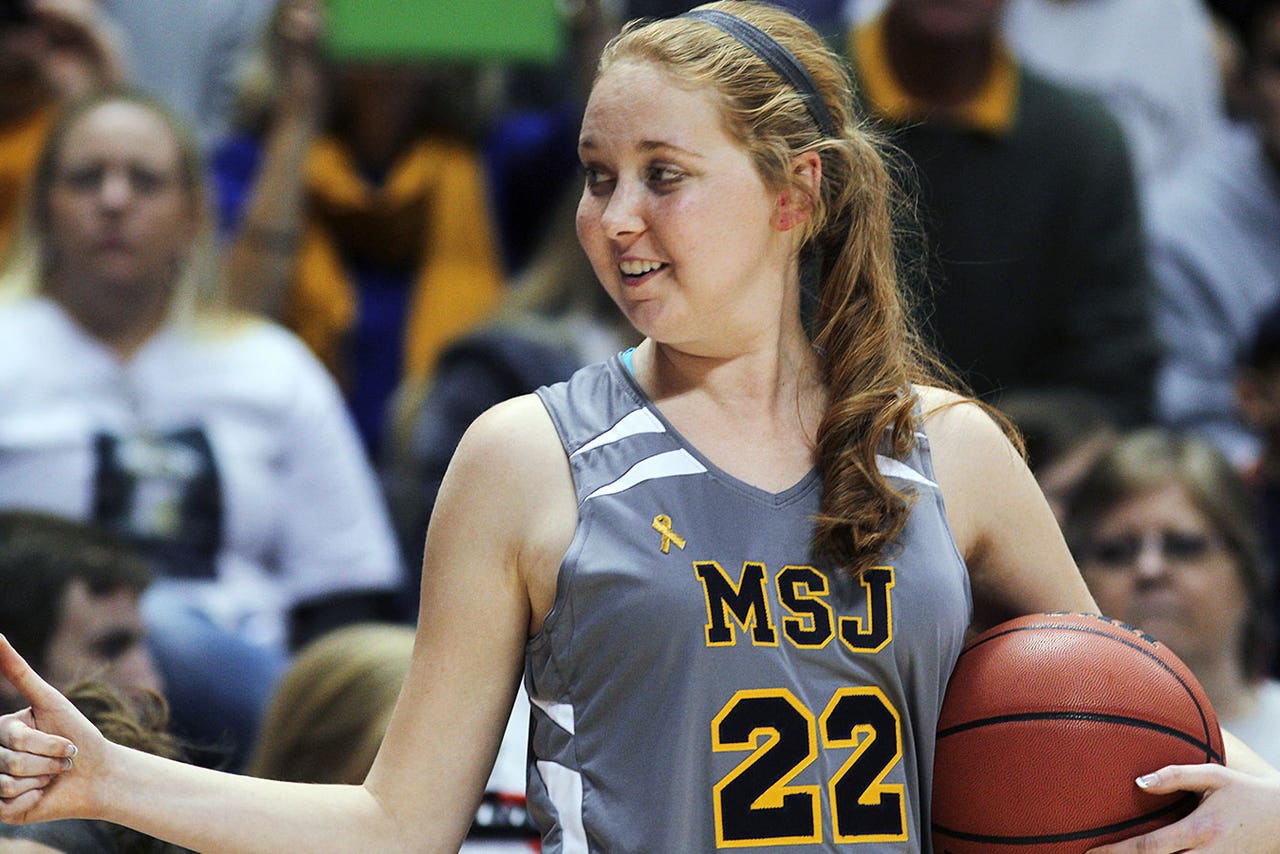 All the big sports stars get their own trading card, so it's only right that inspirational basketball player Lauren Hill has one, too.
Upper Deck is honoring the 19-year-old member of the Mount St. Joseph University hoops team battling an inoperable brain tumor with a rookie card, now available for purchase.
The back of the card consists of a quote from Hill, which includes the words, "Never give up on your dreams, find something to fight for. I fight for others."
On Wednesday, Hill was honored as a first team all-HCAC (Heartland Conference, in which Mount St. Joseph plays) member.
"This award is being presented to Lauren in recognition of her courage and outstanding leadership," HCAC commissioner Chris Ragsdale said in a statement. "Lauren has been a tremendous inspiration and role model for all student-athletes across the country. She has shown through her leadership and dedication how one individual can truly make a difference."
Hill's rookie card costs $10 (or $50 for an autographed version) and all proceeds go to the Cure Starts Now Foundation.
Thus far, Hill has helped raise more than $1 million toward cancer research.
For more information, check out the Cure Starts Now.
---