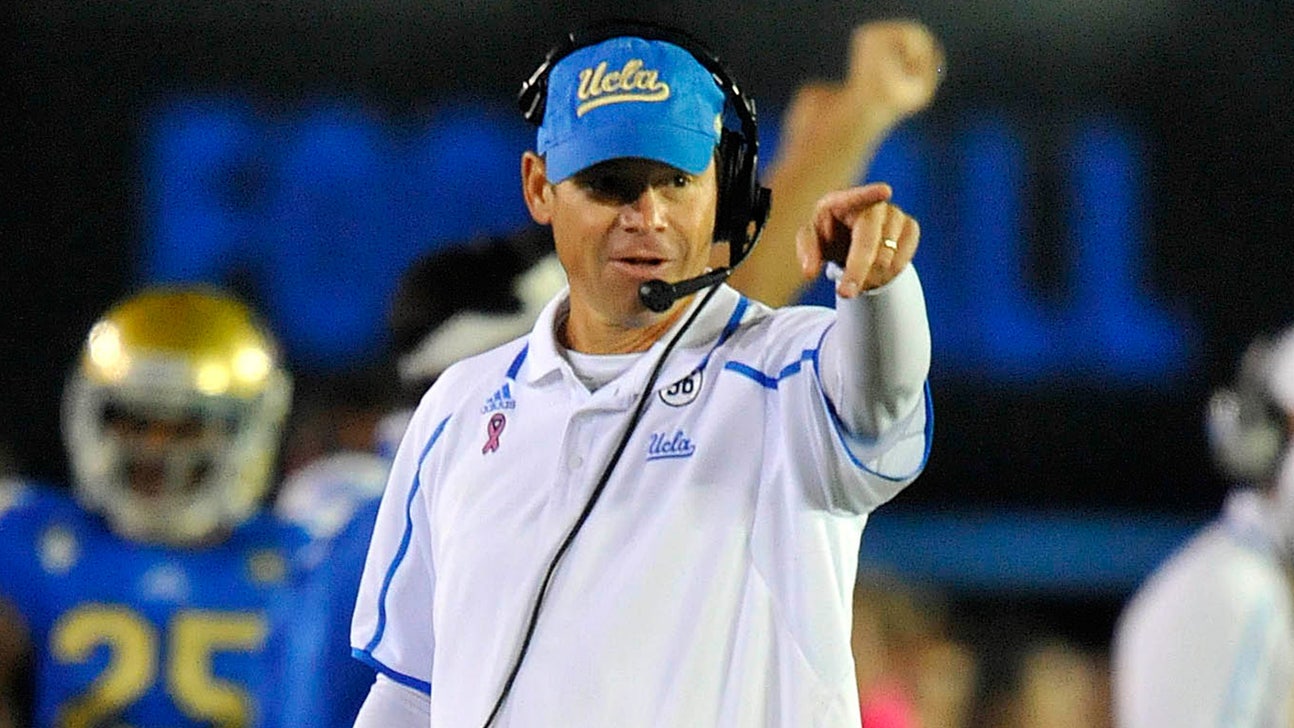 Year 3 of Jim Mora's camp in San Bernardino gets underway for UCLA
Published
Aug. 5, 2014 1:53 a.m. ET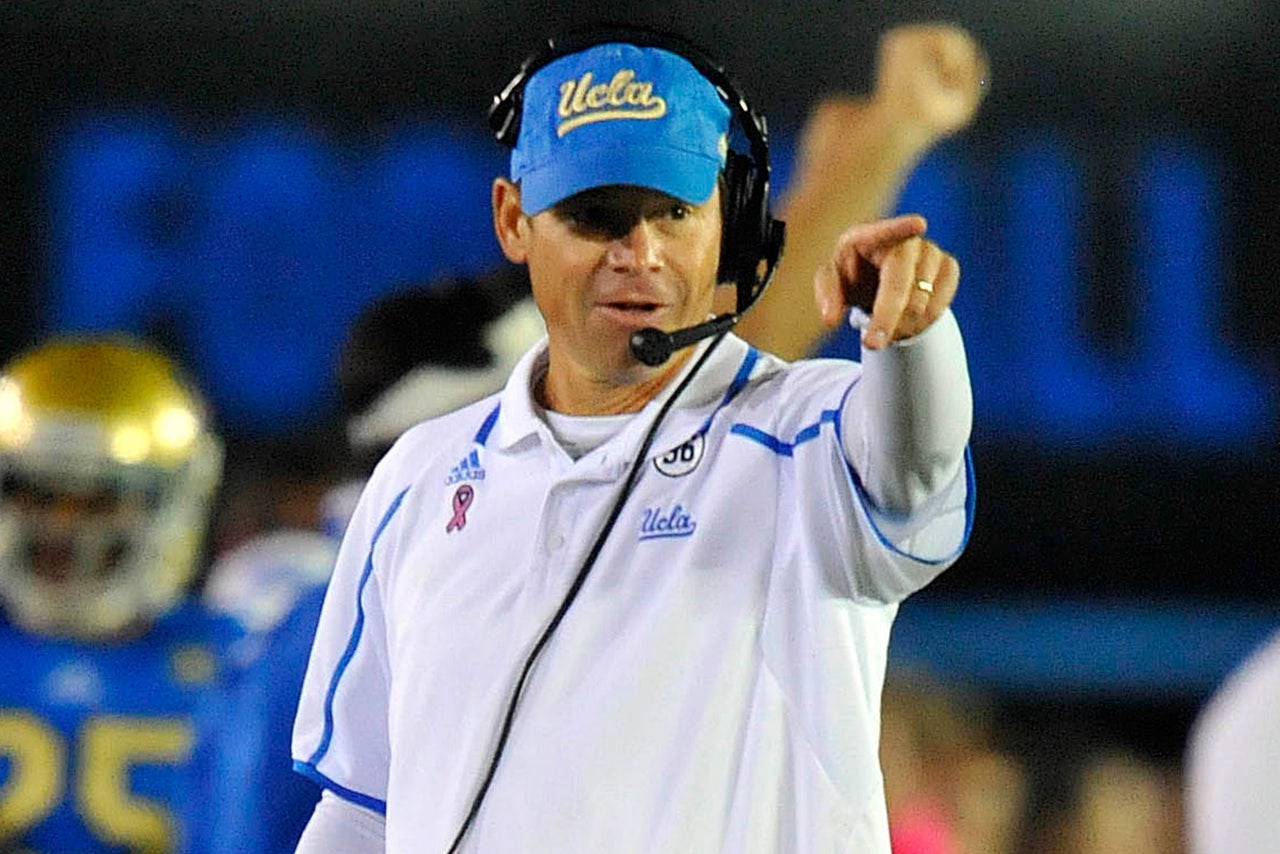 As the expectations continue to grow around the UCLA football program, head coach Jim Mora made it clear that the expectations within the program have grown as well.
As training camp opened on the campus of Cal State San Bernardino, there were three high-profile freshmen visibly absent. And receiver Jordan Lasley, quarterback Aaron Sharp and linebacker Dwight Williams will all remain absent until after the Bruins' season-opener against Virginia because they failed to prepare themselves for the rigors of training camp during over the summer.
"Those three guys did not live up to the standards that we're looking for through the summer months," Mora said. "So we left them off the 105. They are not suspended from the football team. They will be rejoining us on August 31, after our first game. I expect them to come back more mature and more focused."
Welcome to the next level, boys. 
None of them were expected to factor into any position battles this season but all three are on scholarship. 
"Other than that, I really can't comment it," Mora said. 
Other notes:
Quarterback Brett Hundley is as lean and mean as ever. He came into camp at 6-foot-3, 230 pounds and is down to 10 percent body fat, down three percent from last season.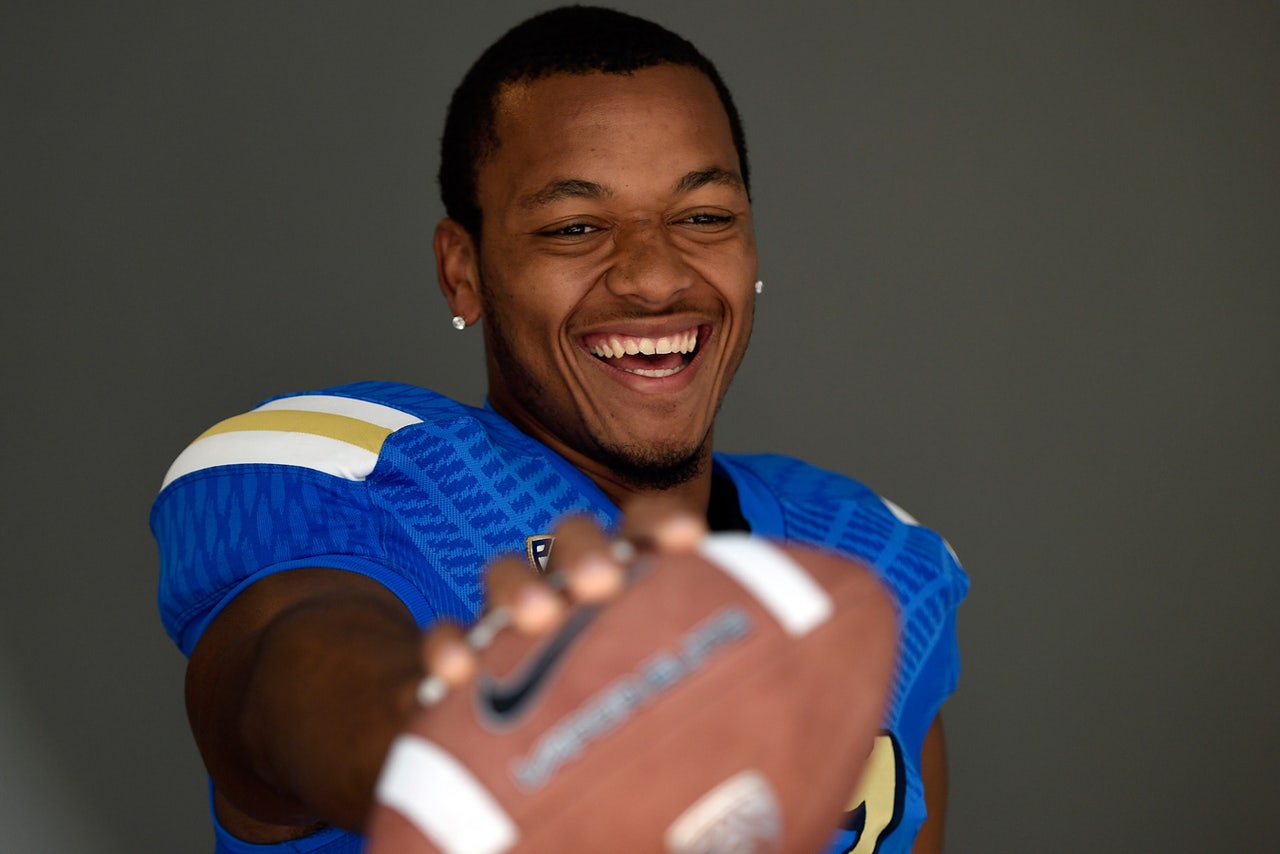 Three questions for UCLA heading into fall camp
Defensive lineman Kyle Fitts was also noticeably absent and Mora announced that he intends to transfer out of UCLA.
"It's his decision and we wish him the best in whatever it is after this," Mora said. "We're just going to march on."
Fitts was a heralded freshman recruit last season that came to UCLA in the spring after he was told by USC that there would be no room for him on the spring roster. He was expected to play right away for the Bruins but struggled with injuries. 
Fitts took to Twitter to reiterate the fact that it was, in fact, a personal issue, and had nothing to do with depth or playing time. He also thanked the coaches.
Mora was disappointed but feels that Eli Ankou, a redshirt sophomore whom he has repeatedly described as the strongest player on the team, can make an impact this year.
A few position switches took place. Slot receiver Jaylen Ortiz and cornerback Charles Dawson switched positions and jersey numbers while Tyler Foreman, a defensive back, worked out at linebacker.
Taylor Lagace, a former linebacker, moved to fullback.
Lagace is someone who has impressed on the scout team, in the last two springs and in training camp last season but was only able to see minimal time on special teams as he was buried on the depth chart.
"We're trying to get Taylor out on the field," Mora said. "We think that's a really good spot for Taylor."
It's Year 3 of the Mora Era and the Cal State San Bernardino camp and while the jokes comparing Mora to Bear Bryant bringing his team into the desert will probably never end, he still insists that the point of this camp is to provide a unique boding experience unlike that of any other college football program. In order to do so, they're blocking out all distractions, phones included. 
"Whenever we have a free moment, what do we do? We got right to our phones, off in our own little world," he said. "We don't take their phones away, we don't take their computers away, but we ask them to put them away and spend time actually talking. It's a really cool concept that a lot of kids don't understand, talking."
---