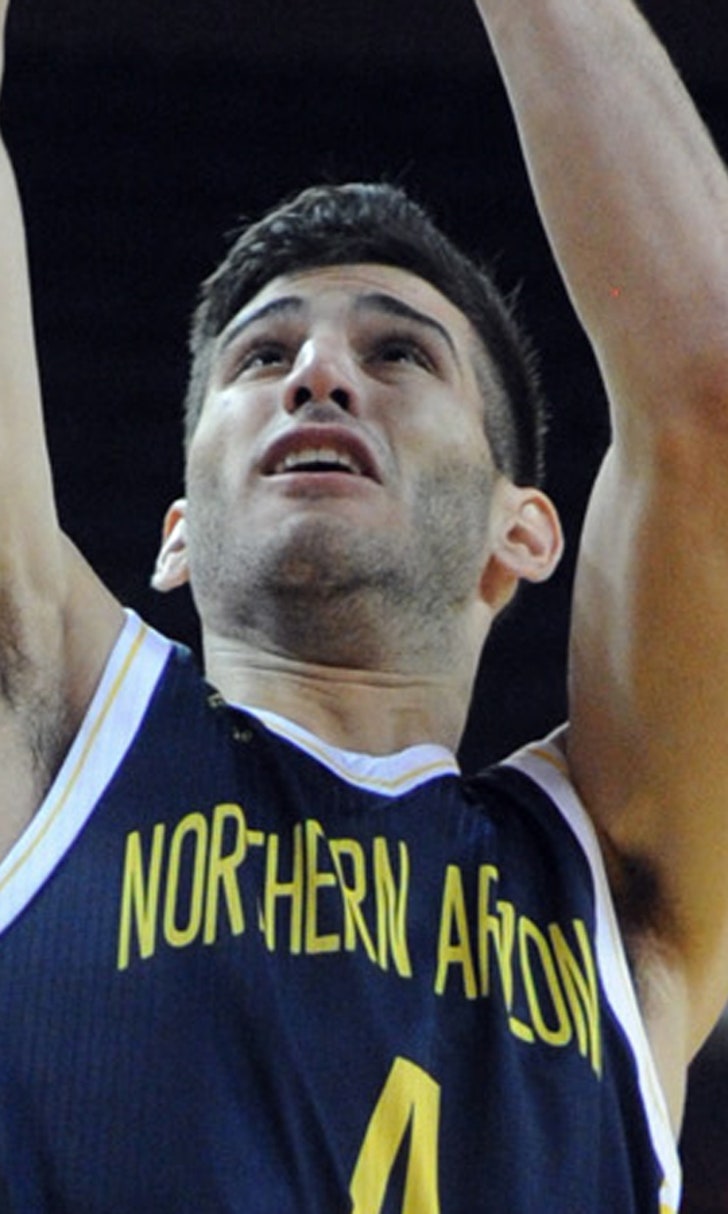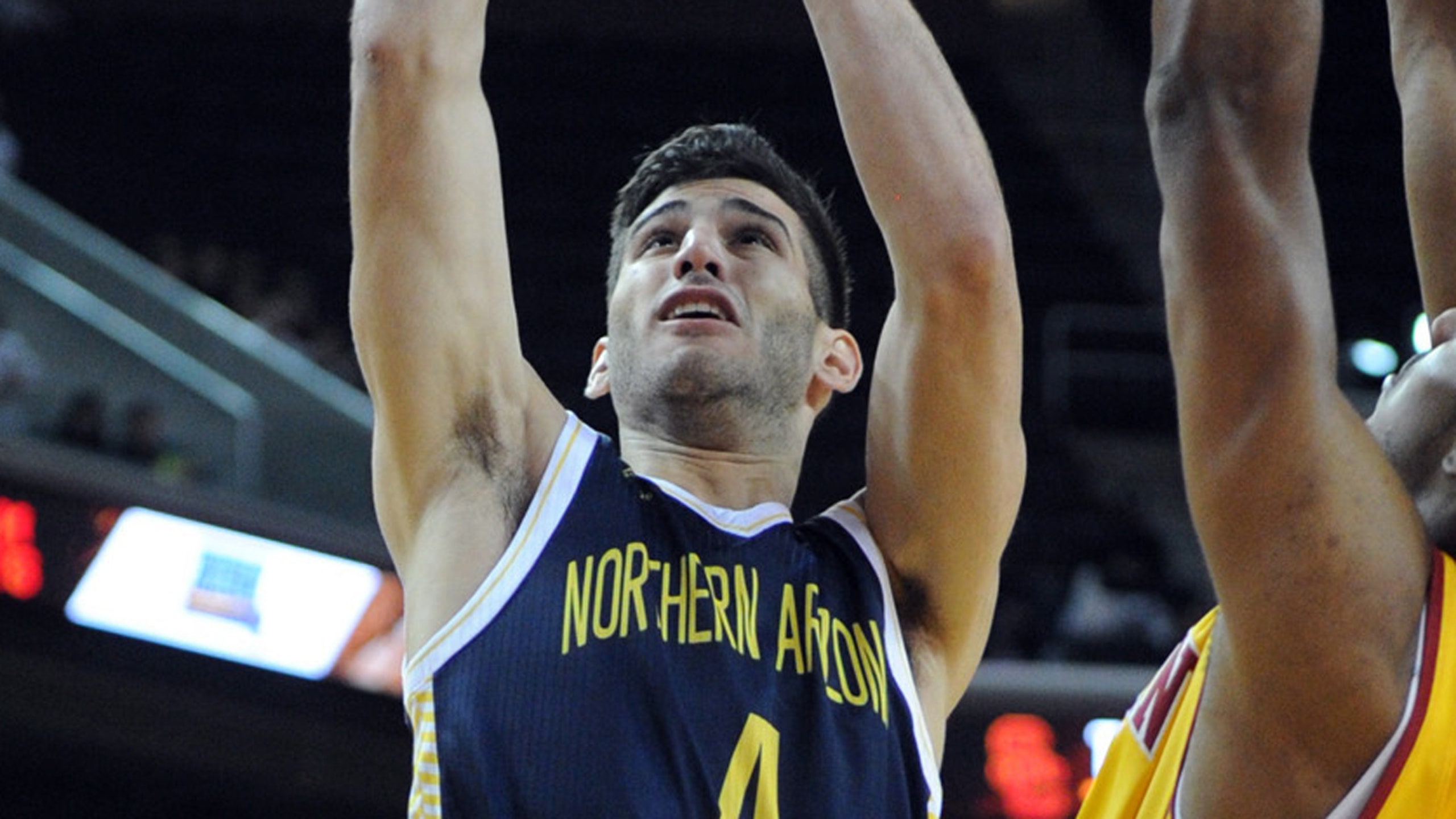 Yanku's layup in final seconds gives NAU thrilling win
BY foxsports • February 1, 2014
FLAGSTAFF, Ariz. (AP) -- Kris Yanku's layup with time expiring gave Northern Arizona a 67-65 win over Idaho State on Saturday.
The game was tied at 61 with 5:48 left after Andre Hatchett's jumper for Idaho State (7-12, 4-6 Big Sky). Northern Arizona (9-12, 6-4) went up four on Aaseem Dixon's jumper and a layup by Yanku, but the Bengals responded. Ajak Magot dunked and Jeffrey Solarin's layup with 32 seconds left tied the game again at 65, setting up Yanku's heroics.
Quinton Upshur led Northern Arizona with 20 points. Dixon finished with 18 while Yanku made the most of his six points.
"The guys battled and learned from the other night," said NAU coach Jack Murphy. "The same thing that happened today happened at Montana State. I gave the same person (Kris Yanku) the ball and he made a bad play, but today he makes the game-winning play. So for a freshman to learn from that over the course of a few weeks is impressive."
Chris Hansen led Idaho State with 15 points while Hatchett added 14.
The first half saw both teams shoot over 40 percent from the floor and connect on four 3-pointers, but Idaho State used an 8-3 run to take a 37-30 advantage into the break.
Dixon hit a pair of 3-pointers in the first half to pace the NAU offense, while junior center Len Springs registered three blocked shots and four rebounds to lead the Lumberjacks' defensive efforts.
In the second half, it was all Upshur, as the junior guard led NAU on a 13-6 run that gave the Lumberjacks a 65-63 lead with 1:26 remaining in the game.
The Bengals (7-11, 4-5 Big Sky) were able to tie it at 65-all, but NAU held for the last shot and gave it to Yanku, whose floating layup provided the winning points with just three seconds left on the clock. Idaho State's last-gasp heave came up short.
"This is a big win for us today," said Upshur. "The conference standings are pretty tight, and we just needed to get back on the winning side of things."
Upshur had 14 of his 20 points in the second half, and Springs finished with a career-high eight points to go along with 11 rebounds.  
---