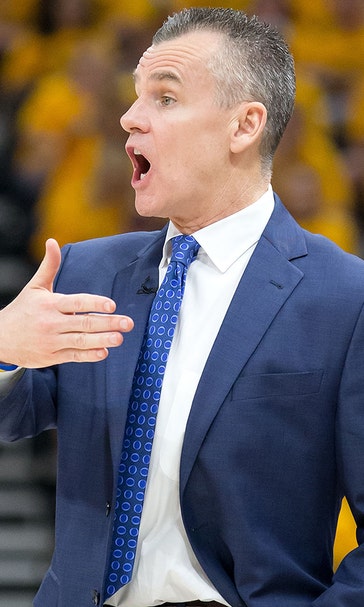 Words of wisdom: Billy Donovan gives advice to Florida's baseball team ahead of NCAA regional play
June 1, 2018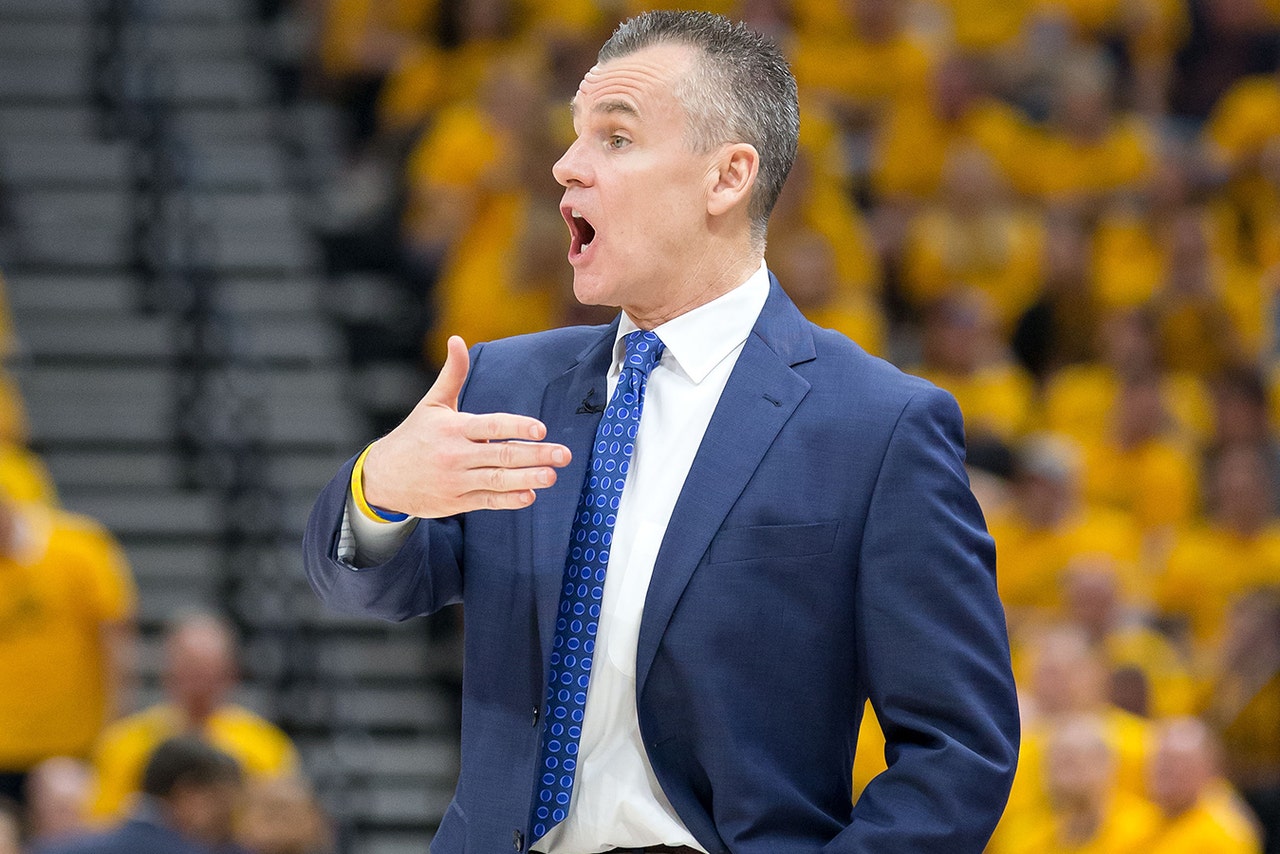 GAINESVILLE, Fla. (AP) -- With his baseball program mired in its worst slump in five years, Florida coach Kevin O'Sullivan wanted a different voice to talk to his players.

Thumbing through his phone, one name stood out: Former Gators basketball coach Billy Donovan.

Donovan happened to be in town, too, so O'Sullivan lined up the high-profile guest to speak to the team Wednesday.

The Oklahoma City Thunder coach delivered a clear message about dealing with adversity. Donovan used an example from his time in Gainesville, when the defending national champion Gators dropped three of four down the stretch in 2007 -- all by double digits -- and then regrouped in the postseason by winning 10 straight and the second of back-to-back titles.



"I thought there were a lot of similarities," O'Sullivan said. "I think he was really helpful."

O'Sullivan's team is hoping for the same sort of turnaround that Donovan experienced.

The top-seeded and defending national champion Gators (42-17) begin regional play Friday having lost six of their last seven, all since clinching the Southeastern Conference's regular-season title.

O'Sullivan figures it's human nature to have a letdown, especially during a pressure-packed season, but he's hoping to avoid a total collapse. Florida opens against Ivy League champion Columbia (20-28), one of two teams in the tournament with a losing record. Jacksonville (39-19) and Florida Atlantic (40-17) round out the four-team regional.

But the Gators will garner most of the attention, and for good reason.

Ace Brady Singer, expected to be a top-five pick in next week's MLB draft, is scheduled to return Saturday after missing two weeks with a strained left hamstring. All-SEC catcher JJ Schwarz, a senior and the team's sole captain, remains sidelined with a broken bone in his right hand. And SEC Player of the Year Jonathan India is in a slump, hitting .190 with two RBIs over the last six games. The usually sure-handed third baseman also had made five errors in the last four outings.

"Basically a clean slate," said India, also projected to be a first-round selection. "Just forget about the past and play like it's a new season, start over. ... We didn't really battle much adversity this year, so every team is going to go through it at one point. We're going through it now. It's just the cards we've been dealt. We've got to get that focus back and play like we did at the beginning of the year."

The Gators looked like a lock to make it to the College World Series just a few weeks ago. They won 19 consecutive weekend series, the last one coming against Georgia that clinched the SEC title.

Little has gone right since.

Singer tweaked his hamstring just a few minutes before a Thursday night start at Mississippi State in the final regular-season series, forcing O'Sullivan to shuffle his starting rotation and go with freshman Tommy Mace. Schwarz broke his hand a couple of hours later, the inning before O'Sullivan planned to pull him for some rest. India's slump started that same night.

Florida's mostly reliable bullpen also got knocked around by the Bulldogs, with All-American closer Michael Byrne giving up four earned runs in 1 2/3 innings and setup man Jordan Butler surrendering four walks and six earned runs in 2 1/3 innings.

The Gators didn't play much better in the SEC Tournament, getting outscored 19-2 in consecutive losses to LSU and Arkansas.

"We're fine," Byrne insisted. "It happens in baseball. We've gone through a stretch, but we know how good we are and what we're capable of doing."

Still, O'Sullivan was concerned enough to turn to Donovan for some outside help.

"I didn't know he was the loud, fiery guy that he is, but it was really incredible," Singer said. "He said you can either overcome that adversity or let it shut you down. I think we're still 100 percent confident. We've just got to play like we had been playing and kind of wipe off what's happened the past two weeks. I don't think we're going to have a problem with it."


---