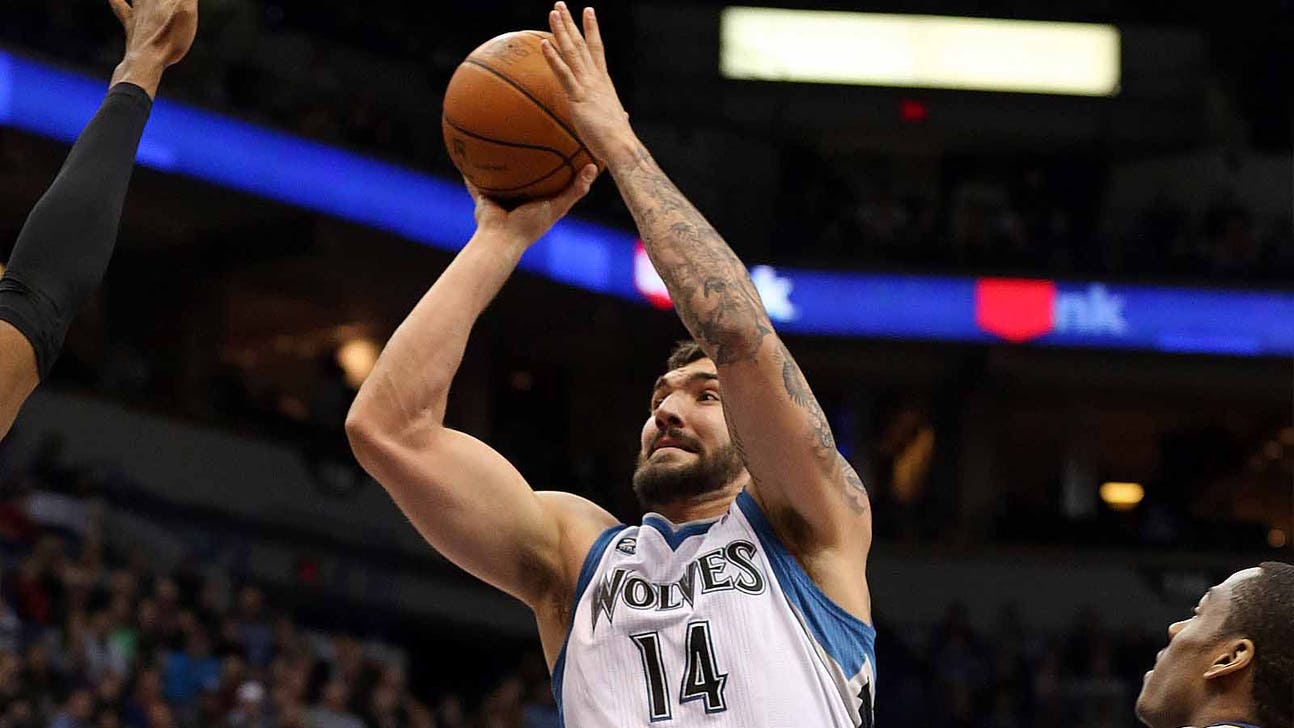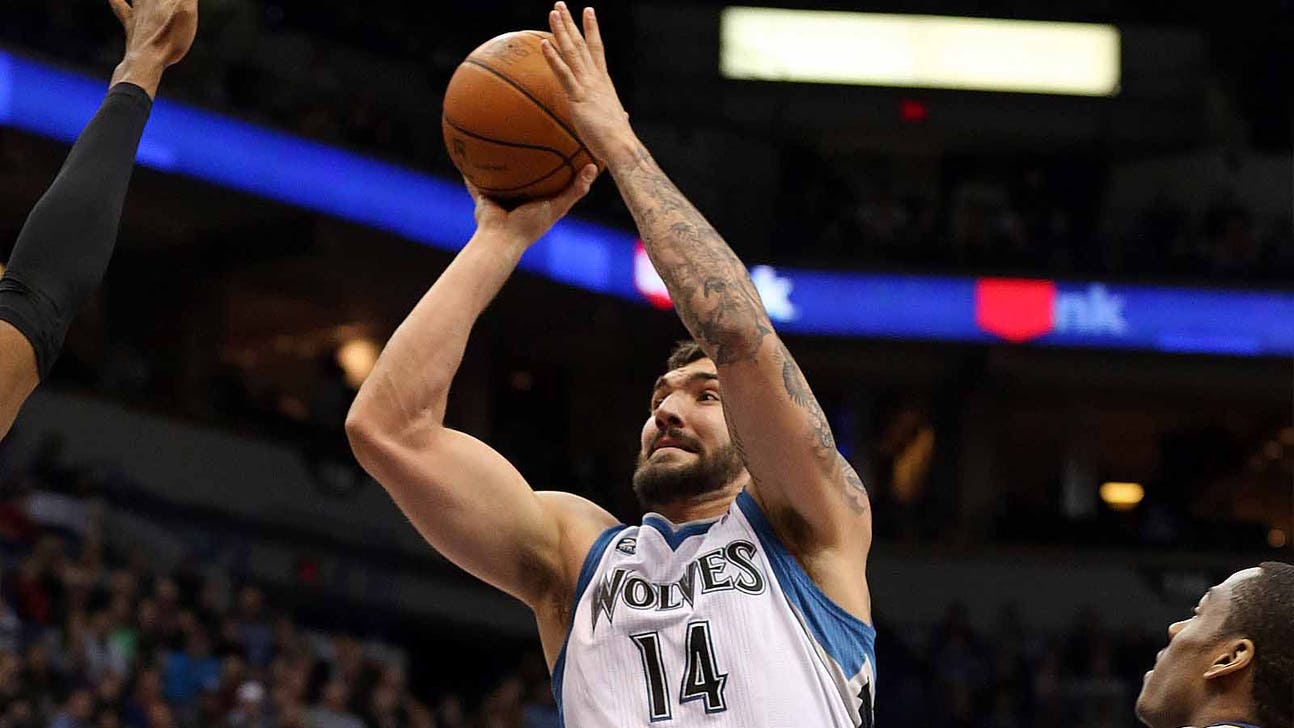 Wolves Tuesday: Minnesota knows its playoff odds are long
Published
Feb. 18, 2014 6:50 p.m. ET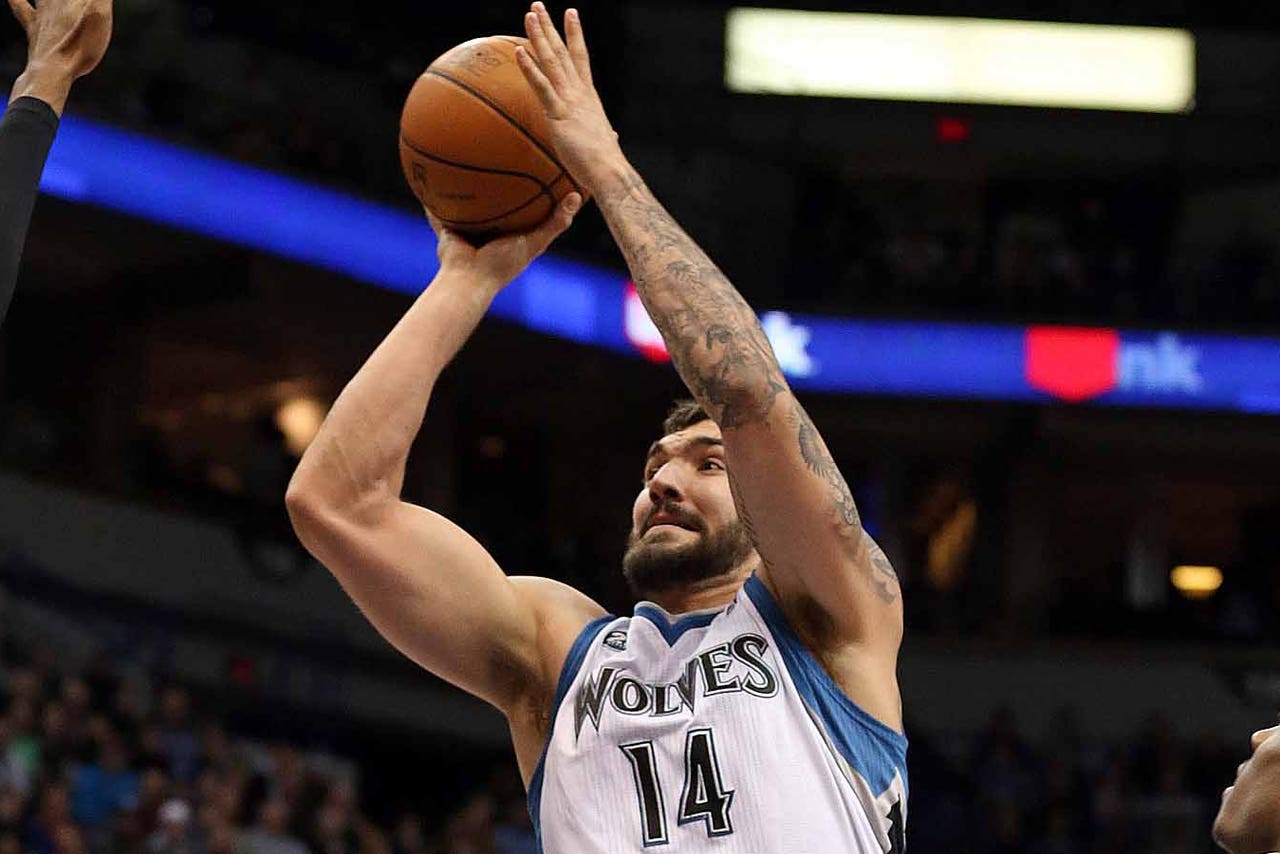 MINNEAPOLIS -- The odds are long.
For the Timberwolves to reach the postseason, it'll require a capacious stretch run. The kind that lands a franchise on the first segment of SportsCenter several nights in a row. The kind that folks with season tickets talk about 10 years after the fact. The kind that graces media guides and top memories lists for the rest of the organization's existence.
Tuesday afternoon, following the first step of what very well could be a futile mission, they weren't shying away from it.
"We have to win," coach Rick Adelman said following his team's lengthy workout on the main Target Center floor. "It's just as simple as that. They all took math and everything. They better figure it out."
Not since the organization's greatest season to date has Minnesota put together the kind of streak necessary to sneak into the Western Conference playoff field. A 20-9 mark the rest of the way is required for the Timberwolves to finish with 45 wins -- the threshold for the West's final two playoff spots last season.
And even that may not be enough. A safer mark would be the 46-50-victory range, meaning Minnesota -- 25-28 and six games back of the West's eighth and final playoff spot -- would need to win more than 20 games between now and the regular season's conclusion.
That's been done three times in franchise history (2000, 2003, 2004). But in each of those seasons, the Timberwolves were already well above .500 heading into the break.
Minnesota went 21-9 after the All-Star break in 2003-04 on the way to a 58-24 finish and the Western Conference finals. Only once since then -- the very next season -- have the Timberwolves posted a winning record following the league's annual midseason respite.
Staying in contention is one thing. Getting there is quite another.
"We all know it's tough, but I think if we get healthy and then we get on a roll and put a streak together, we can make it happen," point guard J.J. Barea said. "I think it'll be fun. It'll be fun to try and fun to do it."
The "fun" begins Wednesday at home against Indiana. The Pacers boast the Eastern Conference's best record, have two All-Stars in Paul George and Roy Hibbert and have won five of their final seven before the All-Star weekend.
Minnesota, meanwhile, dropped six of its final eight and is without starters and top-three scorers Nikola Pekovic and Kevin Martin. After Indy comes a five-game road trip that includes games at Portland, Phoenix and Denver -- venues and opponents which haven't been kind to the Timberwolves this season.
But if they're going to salvage something, they might as well start bucking the odds now.
"We can't think we have to go around 22-7 or whatever," said point guard Ricky Rubio. "We just have to win next game, which is Indiana."
No progress for Pek: Pekovic, who's missed nine games with bursitis in his right ankle, didn't practice Tuesday and is out for Wednesday's game against Indiana.
It was hoped the 6-foot-11, 285-pound big man from Montenegro would be cleared to work out with the team following the All-Star break, but if Minnesota is to get him back before its five-game road trip, he'll have to make significant progress between now and the team's anticipated Friday practice.
"(The team's trainers) are hoping to get more activity over the next few days and see what happens," Adelman said. "Like I've said before, he's got to get on the court and practice some. I think it's not only the injury, but the conditioning is something we have to look at."
The Timberwolves are 3-6 with Pekovic out of the lineup.
Martin, meanwhile, is still nursing a broken bone in his left thumb. He'll be re-evaluated Friday and at least travel with the team for its road swing, which begins Saturday at Utah.
Follow Phil Ervin on Twitter
---