Zach LaVine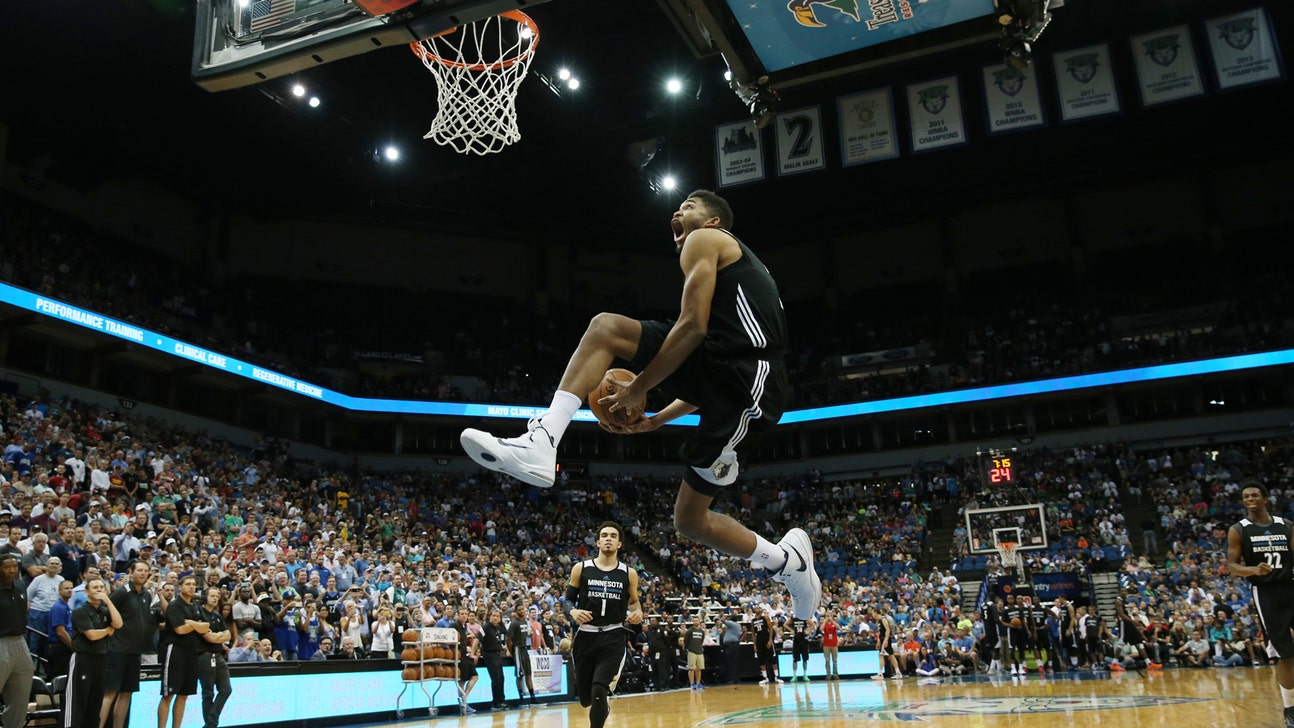 Zach LaVine
Wolves scrimmage draws over 15,000 fans
Published
Jul. 8, 2015 11:35 p.m. ET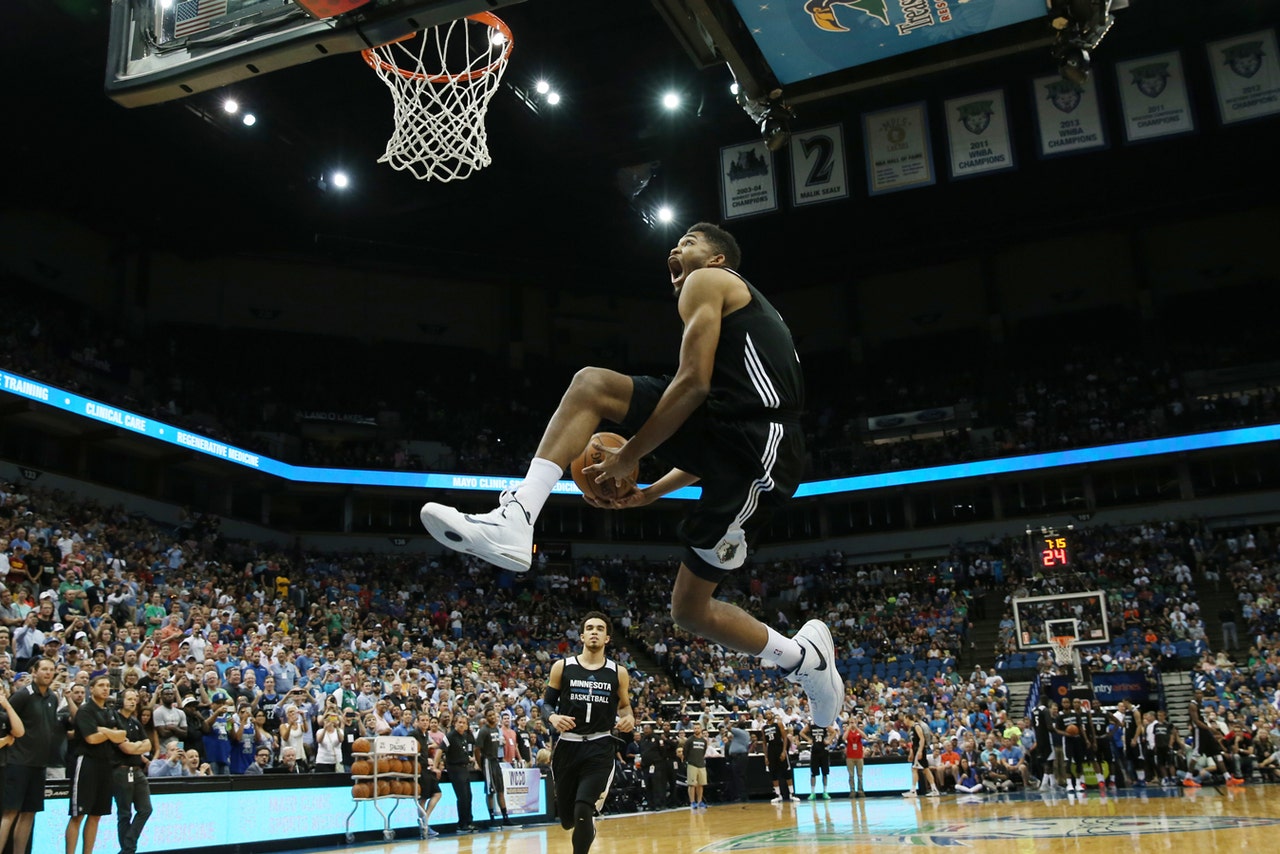 MINNEAPOLIS -- With a between-the-legs slam dunk and a 3-pointer from the top of the arch, No. 1 overall draft pick Karl-Anthony Towns made quite an impression in his first action in front of Minnesota Timberwolves fans.
The Timberwolves fans made quite an impression on Towns, too.
More than 15,000 flocked to Target Center on Wednesday night for an open scrimmage featuring Towns, Andrew Wiggins and several of the Wolves' young players on a team that won just 16 games last season and hasn't made the playoffs in 11 years.
"It's amazing to think how passionate our fans are and how blessed I have been to move from one great fan base to another great fan base," said Towns, who played one season at Kentucky.
The Timberwolves played three shortened quarters during the scrimmage and ended the night with a dunk line in which the 6-foot-11 Towns held his own against Wiggins, the super-athletic rookie of the year, and Zach LaVine, the reigning slam dunk champion.
During the game he had 24 points on 10-for-14 shooting and 15 rebounds in 24 minutes.
"I think I surprised a lot of them. They didn't expect that kind of athleticism from me," Towns said. "I don't think I'll be taking Zach in any Sprite Slam Dunk contests, but I'll definitely try to give him a run for his money."
Towns received a standing ovation when he addressed the crowd before the scrimmage. The line outside the arena stretched for more than four blocks as a fan base worn down by years of losing celebrated the arrival of Towns and 24th-overall pick Tyus Jones, a point guard who won Final Four MVP in his lone season at Duke and was a high school star in the Minneapolis suburb of Apple Valley.
Add to it a shiny new practice facility across the street, the addition of Euroleague MVP Nemanja Bjelica and the retention of franchise icon Kevin Garnett and there appears to be some forward momentum for this downtrodden franchise for the first time in years.
"We've got a nice young core," Wiggins said. "In the next couple years we're going to be a serious team."
LaVine scored 25 points in the exhibition.
The Timberwolves leave Minneapolis on Thursday for the Las Vegas Summer League. Wiggins will not participate because he is playing for Team Canada in Olympic qualifying.
"Being here in Minnesota, he probably didn't know what to expect," assistant coach Ryan Saunders said of Towns. "To see the support he's been getting since he's been here, he's made comments about how much it means to him. ... For all these people to come out shows Karl how much he's going to be loved here."
---
---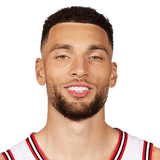 Get more from Zach LaVine
Follow your favorites to get information about games, news and more
---