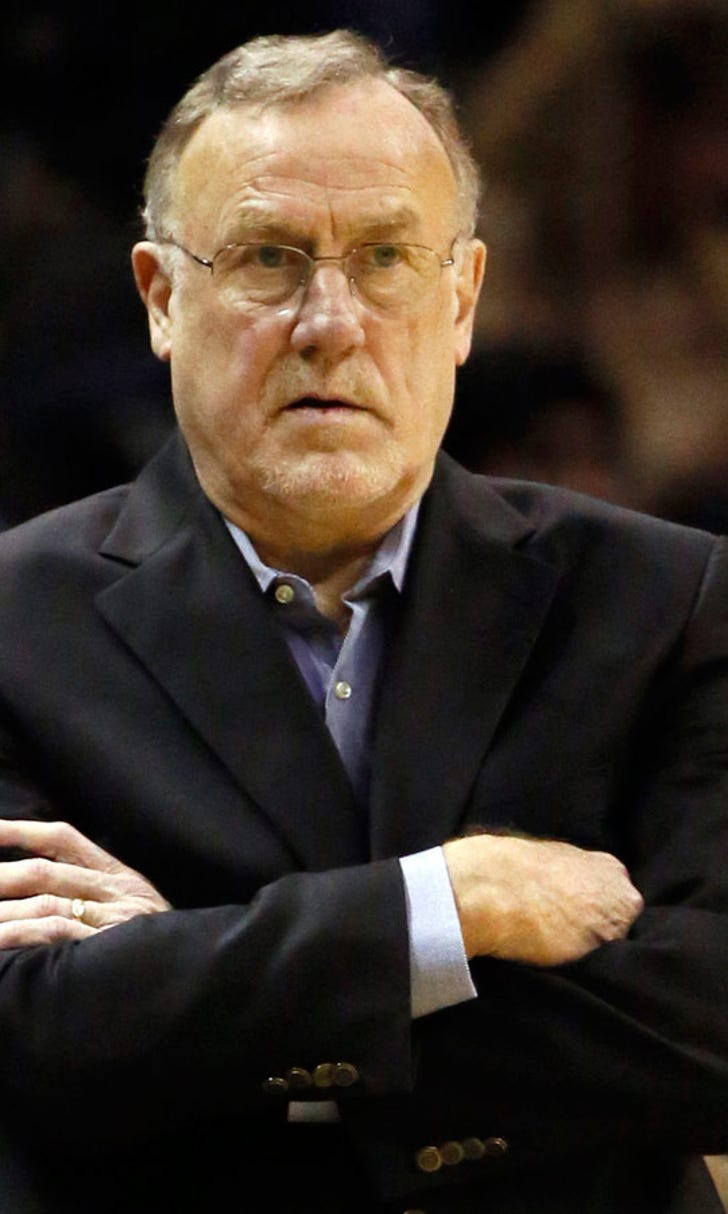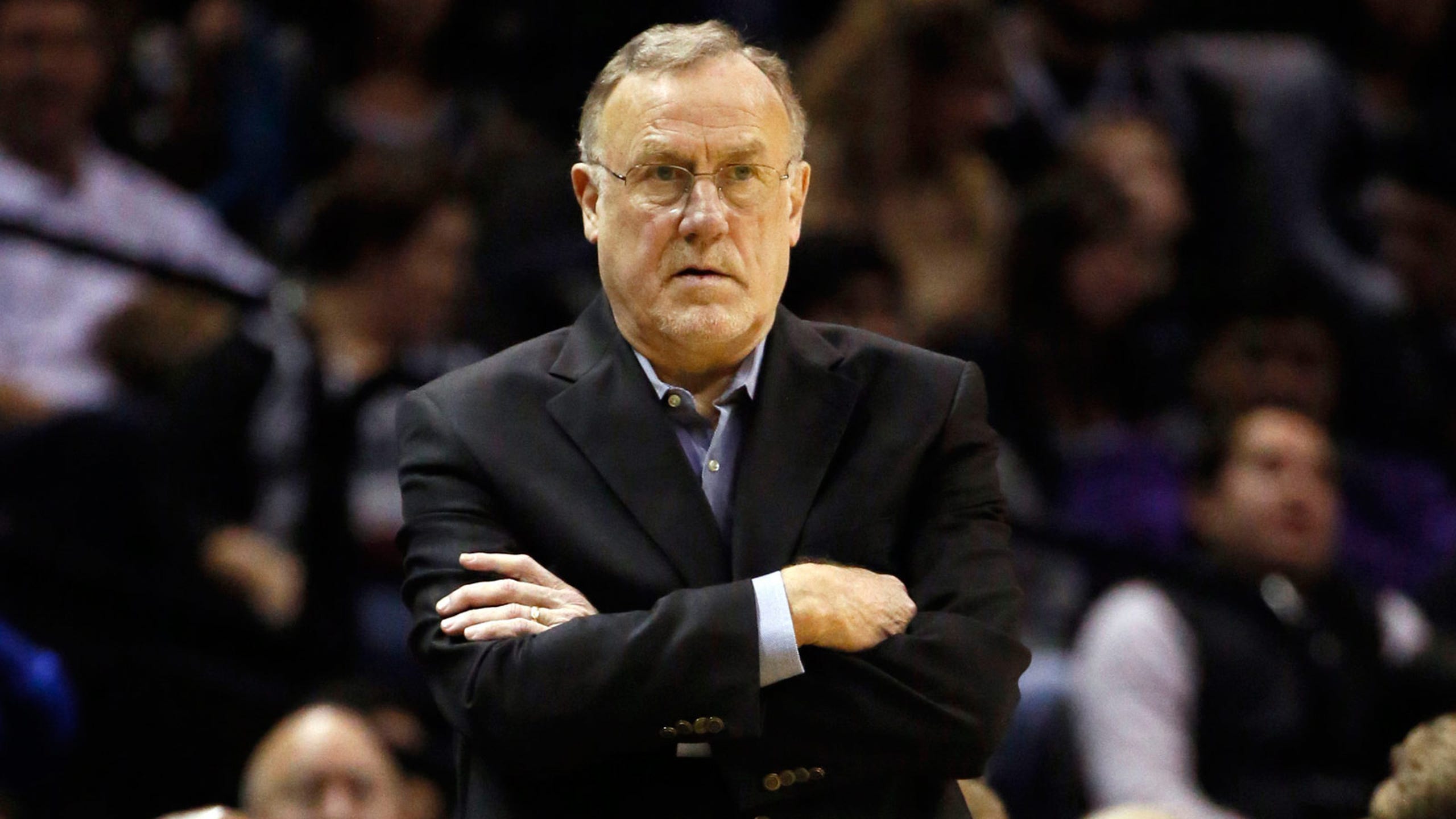 Wolves' Rick Adelman has extensive coaching tree
BY foxsports • December 17, 2013
MINNEAPOLIS -- When you stick in this profession as long as
Rick Adelman has, you're bound to develop a vast web of protégés.
Former players, past assistants and family members have
benefitted greatly from the Timberwolves coach's influence. What began with the
Blazers -- Minnesota's opponent Wednesday night at home -- and took Adelman to
Golden State, Sacramento, Houston and now the Twin Cities has left behind a
trail of aspirants seeking to walk a similar path.
Adelman's coaching tree isn't the largest in the NBA
orchard. In some cases, he only had a future front-office member for a year or
two. Only two of his former players and assistants have gone on to become NBA
head coaches.
But the league's winningest active head man has set an
example in his 40 years in the business, particularly for the up-and-comers and
assistants that at one point called Adelman a tutor. He himself started out at
Chemeka Community College in Salem, Ore., before joining Dr. Jack Ramsay's
staff in Portland in 1983.
Since then, Adelman has developed a knack for seizing
opportunities and unwavering loyalty. Every member of the Timberwolves staff
either played or coached under him previously or, in David Adelman's case, is
his son.
A thousand wins, 16 playoff appearances in 22 years and a
pair of NBA Finals berths sit near the top of his résumé. But Adelman is also
responsible for playing at least a small part in the professional career of
several coaches and team executives.
Here is a look at some of the most prominent:
Danny Ainge, Boston Celtics president of basketball
operations
Long before rejoining the franchise with which he spent the
bulk of his playing career, Ainge helped Adelman's 1990-'91 and 1991-'92 teams
to the Western Conference Finals as an off-the-bench shooting guard. The 1992
Blazers lost to Chicago in the NBA Finals -- Ainge's fifth of six appearances
as a player. After retiring with Phoenix following the 1994-'95 season, he
became a Suns assistant in 1996-'97. He took over as head coach just eight
games into the season and coached them until stepping down in December 1999.
About 3 ½ years later, he was named president of basketball operations in
Boston, where he'd spent the first 7 ½ seasons of his playing career. Ainge
learned a lot from Bill Fitch and K.C. Jones during those days in Beantown, but
the Oregon native credits Adelman for his calculated decisions and offensive
genius. "Even though the teams like Phoenix and Utah would execute better
than we did, we would beat them," Ainge told the Oregonian in 2009.
"Rick really knew what he was doing."
Terry Porter, Timberwolves assistant and former Milwaukee
Bucks and Phoenix Suns head coach
Since Adelman broke into the head coaching ranks, he and
Porter's careers have been mostly intertwined. Porter was the starting point
guard on Adelman's Trail Blazers teams from 1988-1994 and led them to NBA
Finals berths in 1990 and 1992. The two parted ways in 1994, when Portland
dismissed Adelman. Porter signed with the Timberwolves a year later and
finished out his playing career in 2002. Adelman hired him as an assistant immediately,
and it took Porter only a year to glean his first head coaching position.
Following two years in Milwaukee and later a one-year stint as Phoenix's head
man (2008-'09), he rejoined Adelman a third time when the current Minnesota
coaching staff was put together. When Adelman missed time last season and a
practice earlier this year to tend to family matters, Porter stepped in as
acting head coach. "He was always a hard worker," Adelman said of
Porter. "The guys who are players who make it as coaches are hard workers.
They have a work ethic about them, and they know they're going to have to pay
their dues as a coach just like as a player."
Byron Scott, former New Jersey Nets, New Orleans-Oklahoma
City Hornets and Cleveland Cavaliers head coach
As a player, Scott won three championships under Pat Riley
in Los Angeles and spent two years of his career's twilight in Indiana under
another Hall of Famer, Larry Brown. But Scott points to two seasons on
Adelman's Sacramento staff as pivotal in his basketball journey. "I
learned so many things from him," Scott told the Cleveland Plain Dealer
last season. "I always talk about Rick and all the things I learned under
him -- on and off the court. He's one of those guys I think is very underrated."
The Kings recorded their first back-to-back winning seasons (1998-2000) in 20
years with Scott in the fold as an assistant. After that, he landed his first
head coaching gig with New Jersey and spent four seasons there, seven with the
Hornets organization and three with the Cavaliers before being fired following
last season.
Chris Mullin, Sacramento Kings team advisor
Like Ainge, Mullin didn't play for Adelman very long. The
Hall of Fame swing man and possible Hall of Fame coach crossed paths with the
Warriors during the 1995-'96 and 1996-'97 campaigns -- Adelman's shortest stint
in any single locale. Both those teams finished with losing records, Adelman
was let go and Mullin was traded to Indiana. Mullin retired after the 2001
season and was named Golden State's executive vice president of basketball
operations in 2004. He held that position for five years and helped build the
2006-'07 group that became the third NBA eighth seed to upset a No. 1,
defeating Dallas in the first round of the 2007 playoffs. After a year off,
meanwhile, Adelman became Sacramento's head coach in 1998 and became the
winningest coach in the organization's history. Mullin took an advisory
position with Sacramento before this season.
Steve Fisher, San Diego State head men's coach
When Steve Fisher lost his job in the wake of one of
collegiate athletics' most well-known controversies, it was Adelman who gave
the former Michigan coach another shot. Fisher's name was attached to the Ed
Martin investigation that found the retired Ford electrician had provided
"Fab Five" member Chris Webber and a handful of other Wolverines with
loans, part of a bigger conspiracy to launder money through an illegal gambling
operation. Fisher was let go just before the start of the 1997-'98 basketball
season and, like Adelman, spent that year away from the game. When Adelman
replaced Eddie Jordan in Sacramento, he hired Fisher as an assistant. The man
responsible for recruiting the Fab Five was only around for a year, as San
Diego State named him its head coach in March 1999. He recently embarked on his
15th season there and has taken the Aztecs to six NCAA Tournaments.
Pete Carril, former Sacramento Kings assistant
Carril may have had more of an impact on Adelman's career
than the other way around, helping him install the Princeton offense during the
pair's seven years together in Sacramento. After 29 years as Princeton's head
coach, Carril joined the Kings as an assistant before the 1996-'97 season.
Adelman hopped on board two years later and began developing an offensive
system based primarily off Carril's love for ball movement, back-door cuts and
read-and-react tenets. Adelman added his own twists to develop his current
corner offense, but the principles therein can largely be traced back to
Carril. The 83-year-old Hall of Famer stayed on with the Kings as an
assistant/consultant before retiring in 2011.
Current Wolves assistants
Jack Sikma: Sikma has been on Adelman's coaching staff since
the latter was hired to oversee the Houston Rockets in 2007.
T.R Dunn: Dunn joined Adelman as an assistant in Sacramento
in 2004 and has followed him to Houston and Minnesota.
David Adelman: Adelman's son has been on staff since 2011
and was promoted from player development coach to assistant this past
offseason.
Bobby Jackson: Jackson served as a backup point guard on
Adelman's Sacramento teams from 2000-2005, spent a brief 2008 stint under him
in Houston and was hired as a player development coach during the summer.
Other notables
Bill Bayno: The veteran assistant coach spent 2011-'12 and
2012-'13 in the Twin Cities with Adelman before Dwane Casey hired him away to
Toronto.
Corliss Williamson: The small forward spent three seasons
during two separate stints playing for Adelman in Sacramento. The head coach at
Central Arkansas from 2010-2013, he joined the Kings as an assistant during the
offseason.
Maurice Lucas: Lucas joined Adelman on his first Blazers
staff in 1988 but only stuck around for a year. He later returned to Portland
as an assistant in 2005. He passed away in 2010.
Buck Williams: One of Adelman's favorite players from the
early years, Williams played power forward for Adelman from 1988-1995 in
Portland and later became a Blazers assistant.
---