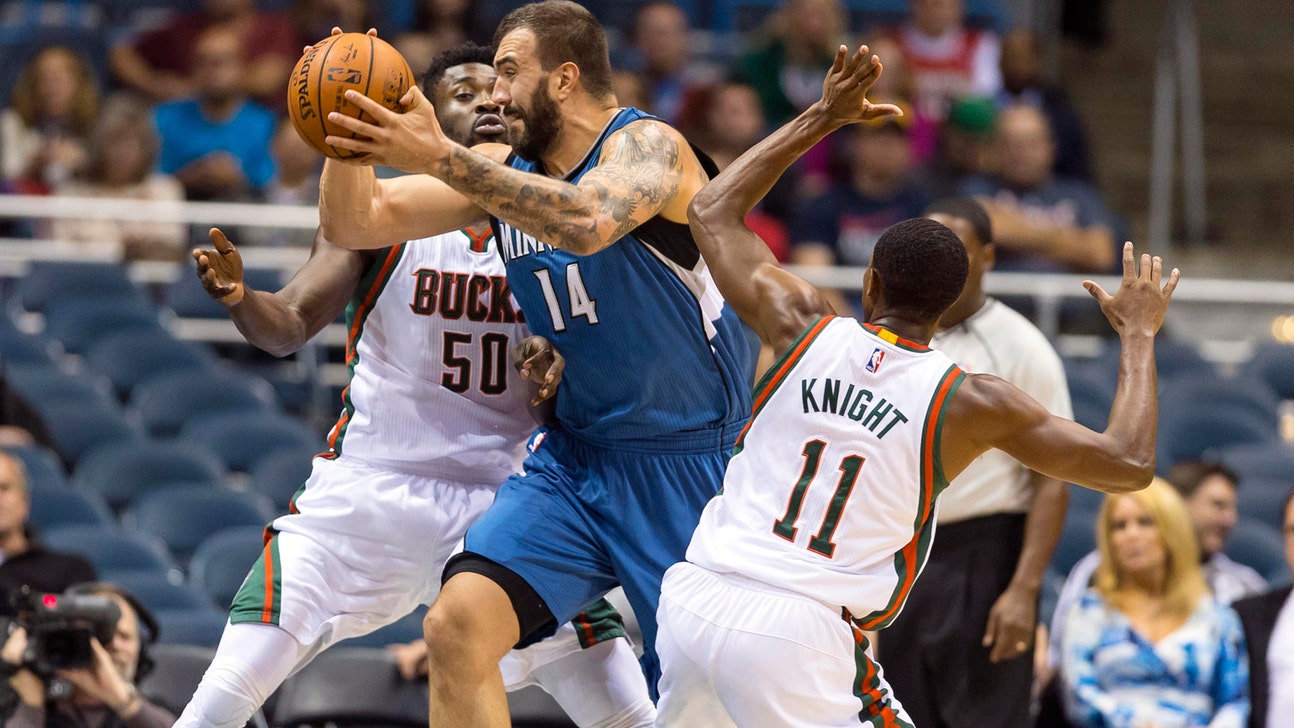 Wolves overwhelm Bucks, 110-91
Published
Oct. 22, 2014 11:08 p.m. ET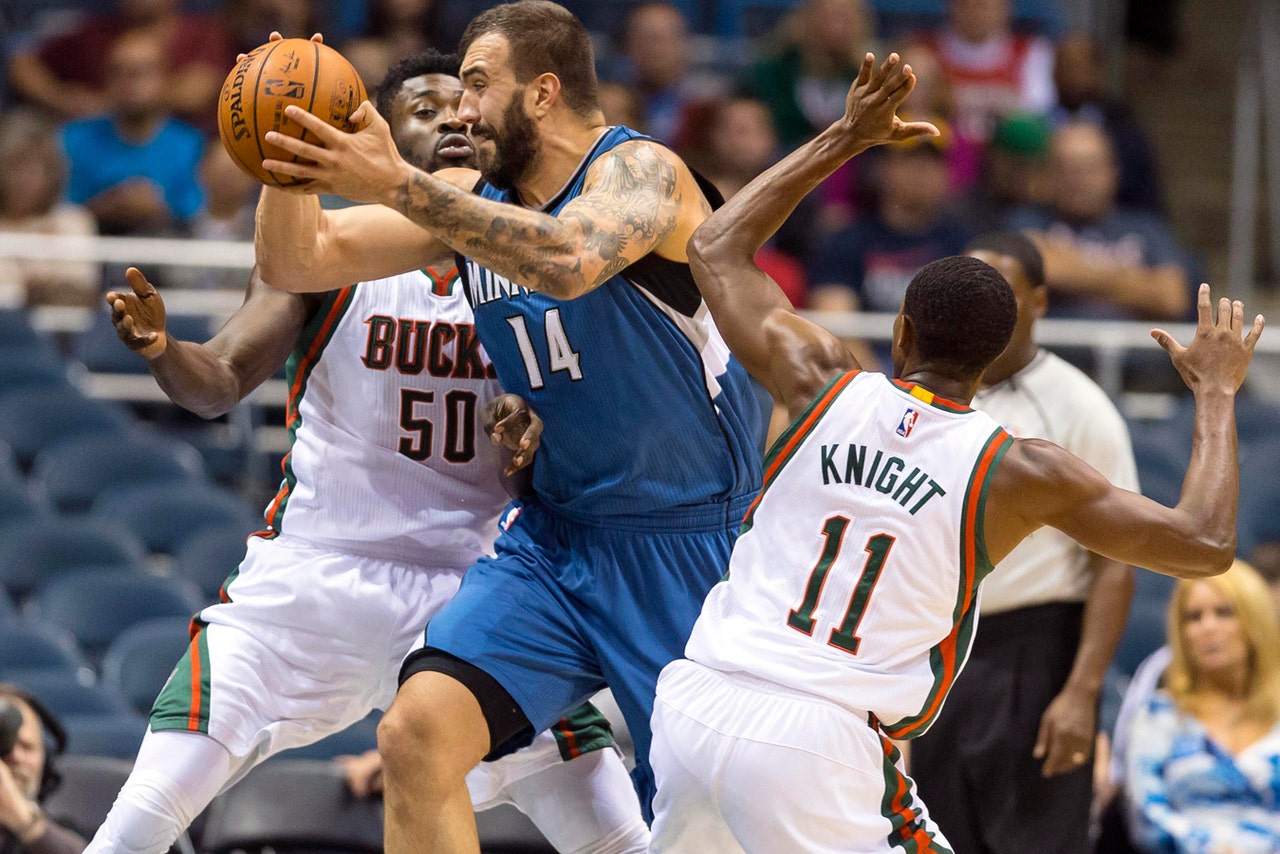 MILWAUKEE -- Minnesota Timberwolves center Nikola Pekovic has been limited by ankle problems in his four-year NBA career, prompting the coaching staff to cap his minutes this season in an effort to keep him healthy.
Pekovic responded with a highly effective effort Wednesday night, finishing with 15 points and 13 rebounds in a little more than 19 minutes in Minnesota's 110-91 victory over the Milwaukee Bucks.
"I work in the summer, but it is not the same if you don't have games," Pekovic said. "I know my body is little slow to start. I need a little time to catch up. That's the point of the pre-season. I hadn't played a game in so long. I hope this progress will continue."
Minnesota coach Flip Saunders said Pekovic has improved as the preseason has progressed.
"He gives you an ability to score down low. I thought tonight he also showed pretty good rebounding," he said.
Shabazz Muhammad had 19 points and Chase Budinger 15 for the Timberwolves, who started the game on a 12-1 run and never trailed.
The Timberwolves (4-2) opened the third quarter on a 10-0 run to build a 16-point lead. Milwaukee cut it to nine twice early in the fourth, but Minnesota went up by as many as 23.
Rookie Jabari Parker led Milwaukee with 18 points, including 12 in the second quarter.
"It was better that we had this game today than in the regular season," Parker said. "It was not what we wanted but we will look at what we can improve on. Today was a downfall but we're going to be all right."
Nate Wolters added 14 for the Bucks, who finished the preseason 3-4.
"As a whole I thought we did a lot of good things but we still have a long ways to go," Milwaukee coach Jason Kidd said of his team's overall performance.
Wednesday's game was the second matchup in less than a week between Minnesota and Milwaukee. The Bucks beat the Timberwolves 105-98 on Friday night in Cedar Rapids, Iowa.
---