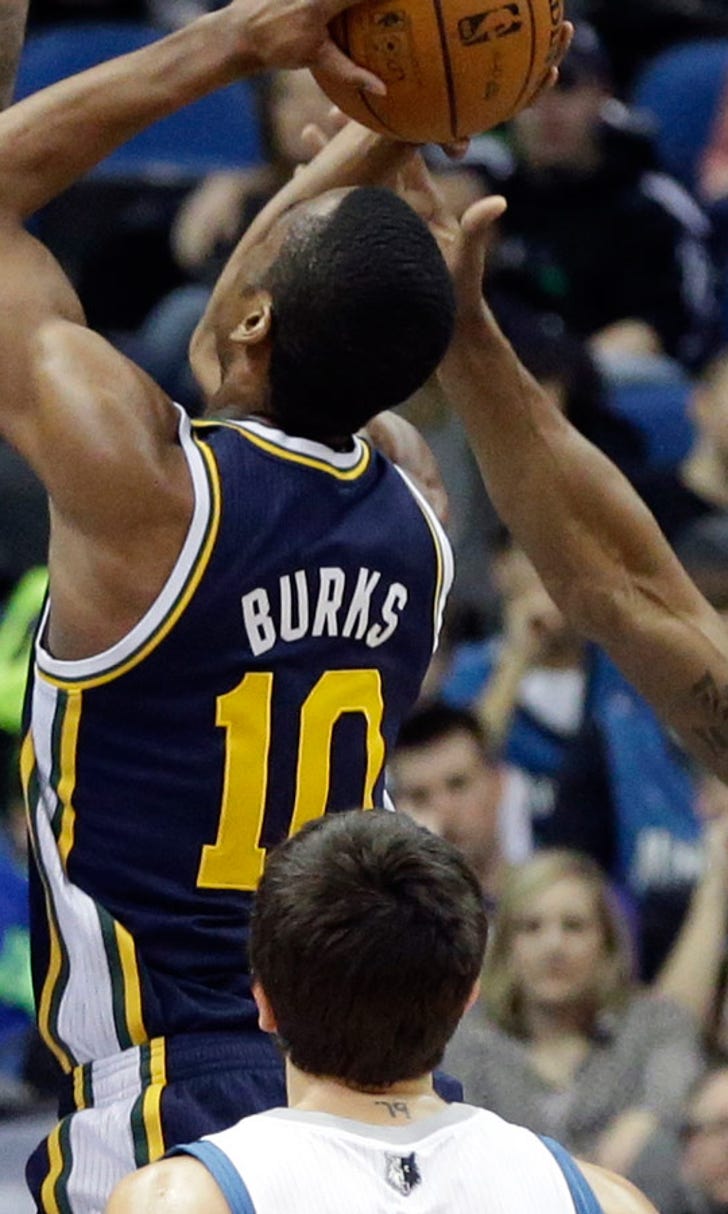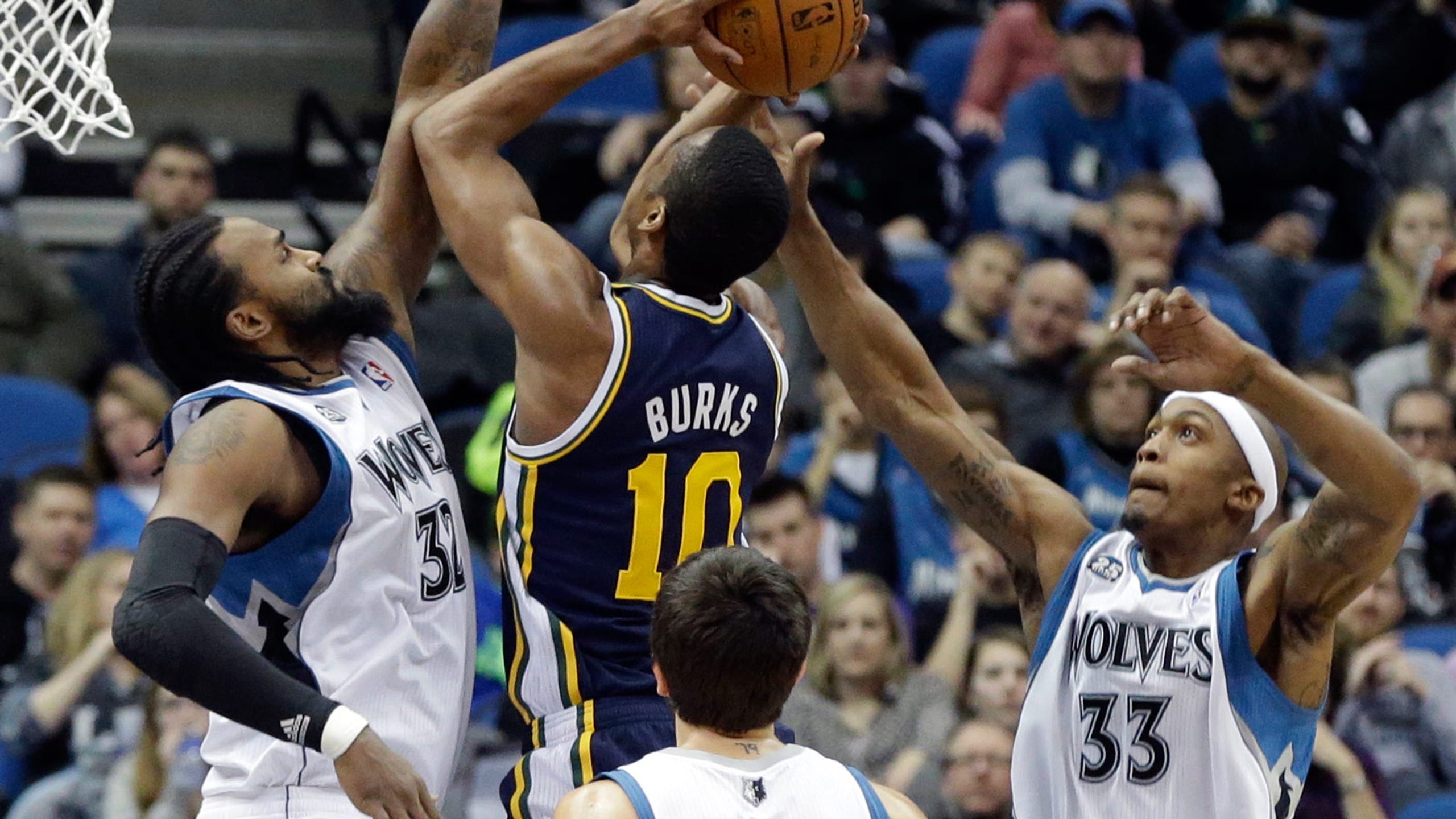 Wolves need to talk more to improve on defense
BY foxsports • January 24, 2014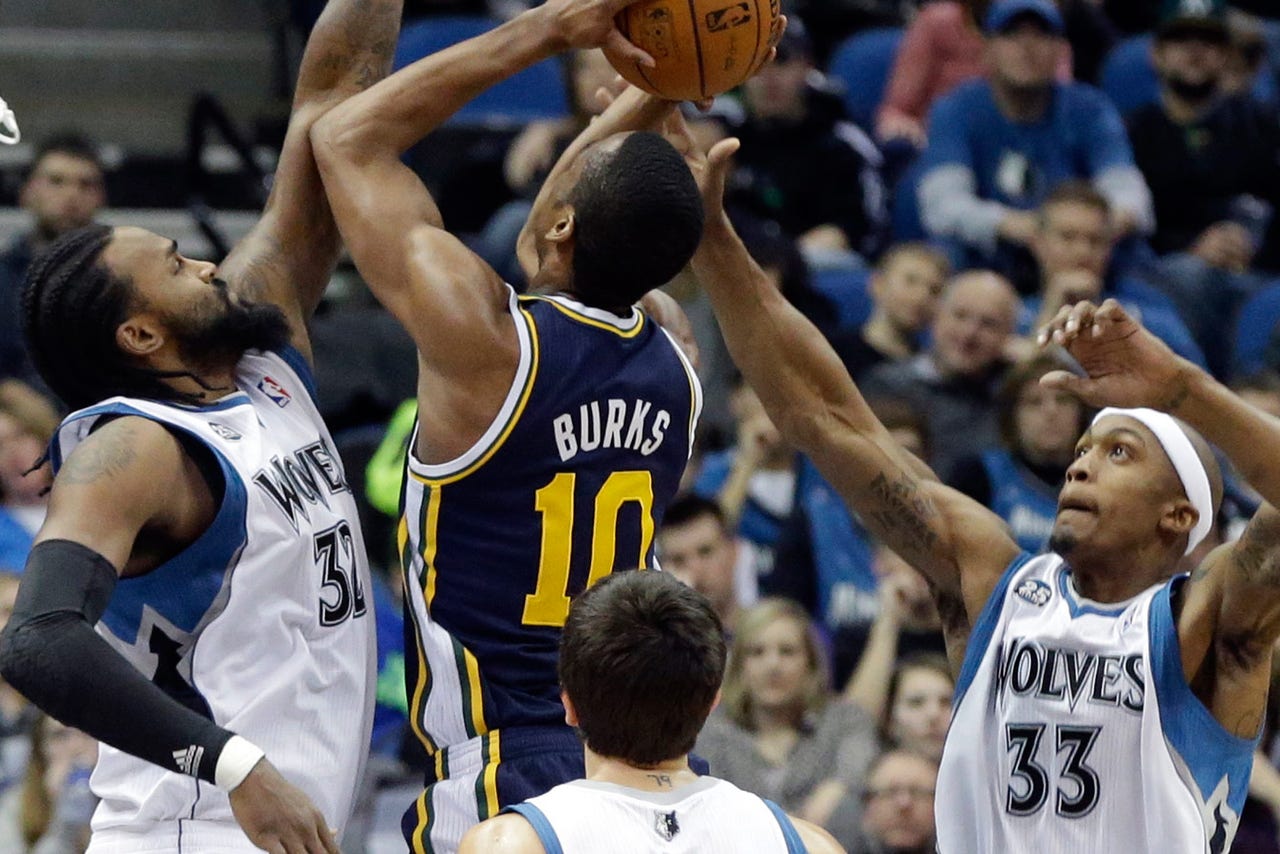 MINNEAPOLIS -- At the outset of Saturday's Timberwolves game, an attention-grabbing noise could be heard emanating from the Target Center court and around the arena's lower bowl.
It wasn't a stadium vendor soliciting snacks, nor was it Rick Adelman's perplexed voice berating a nearby official.
It was his team, talking.
Kevin Love alerting teammates about a cutting Jazz player. Ricky Rubio calling for help as his man drove to the rim. Corey Brewer letting his teammates know there was an open passing lane showing up in his peripheral vision.
The Timberwolves were chatting it up on defense. And it was a welcome sight -- and sound -- for their coach.
"It's something we have to do consistently," Adelman said. "We know we're not great defensively."
Or even acceptable at this point. Even after hammering Utah twice -- including holding it to a Jazz franchise-worst 28.8-percent shooting clip Saturday -- Minnesota's opponents are shooting 47.1 percent on the season.
That's the NBA's worst defensive mark at present.
Besides, that was the Jazz, who sit dead last in the Western Conference standings. When the Timberwolves clash with basket-attacking, high-scoring teams like they'll see Friday at Golden State and Saturday at Portland, their defensive bidding won't be nearly as easy.
As publicized since training camp, Minnesota doesn't have an elite, shutdown defender. Brewer and, to a lesser extent, Luc Richard Mbah a Moute, is the closest semblance of one on the roster.
But if all five guys on the floor act in unison, damage can be mitigated.
Even slightly so would help; the Timberwolves are 0-11 in games decided by four points or less.
"Setting the tone early is big for us," forward Kevin Love said. "If we can do that, get our back line, our bigs talking between me and Pek (center Nikola Pekovic) and even Brew sometimes when we're switching off, and then it just kind of goes all the way through our lineup. It's pretty contagious."
Seems simple enough. But since the team convened in Mankato to commence the preseason, Adelman has lamented a lack of communication.
It's not a complicated ask. But it's not being fulfilled frequently enough, the coach said.
"I've been around this game a long time, and it's hard to get guys to talk," the 23rd-year head man said. "Some guys, it's natural; other guys, it's not. They're thinking about what they should say, but they're not saying it. Especially in this league, for the guards, they need to hear things behind them, because they don't know what's going on. The big guys are the ones who really need to communicate."
Back recently from a fractured elbow, backup center Ronny Turiaf is one of the league's best at that. Love's been doing a better job of it. Pekovic's vocal game still needs some work, according to Adelman.
To be sure, there are no simple fixes for a 20-21 record and a pattern of late meltdowns and occasional lack of energy.
But a team looking for answers at the season's midway juncture thinks it's found one after the way it communicated against Utah.
Whether the Timberwolves can replicate it is about to be tested, starting Friday night against Stephen Curry, Klay Thompson and the Warriors.
"It gets in other guys' heads also," shooting guard Kevin Martin said of talking on defense. "It doesn't matter which way you go; there's always a defender there."
Said Love: "We're always gonna be a better team if we communicate. The best teams talk."
Follow Phil Ervin on Twitter
---