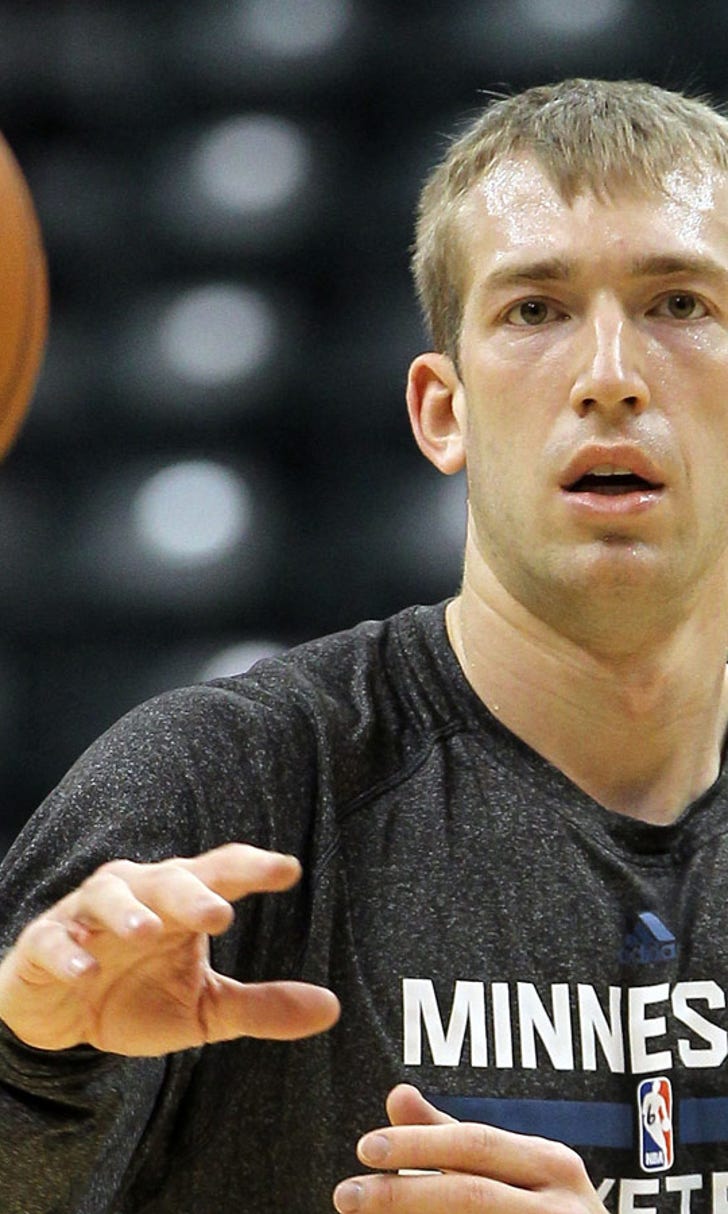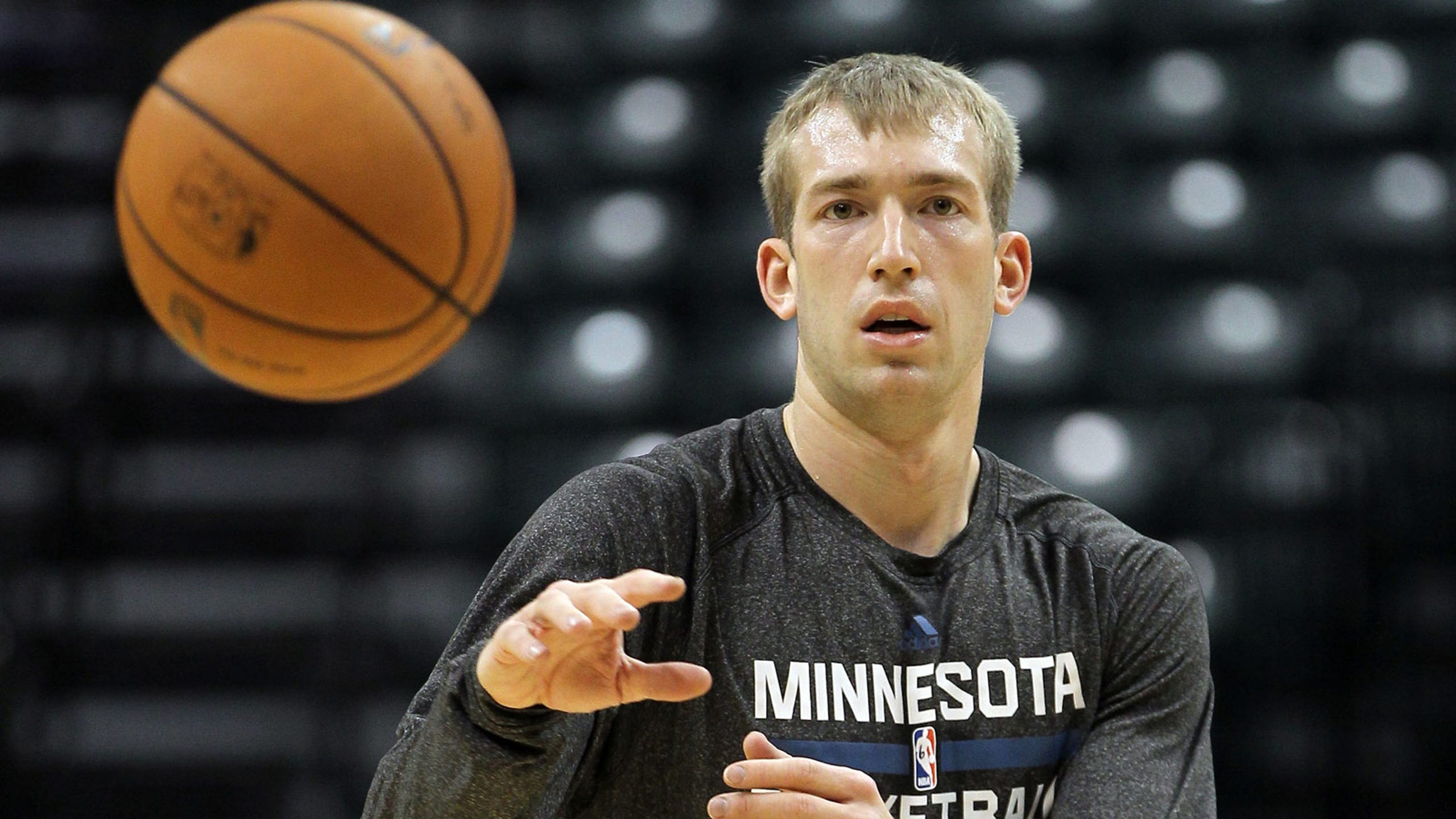 Wolves gaining confidence in Hummel
BY foxsports • March 20, 2014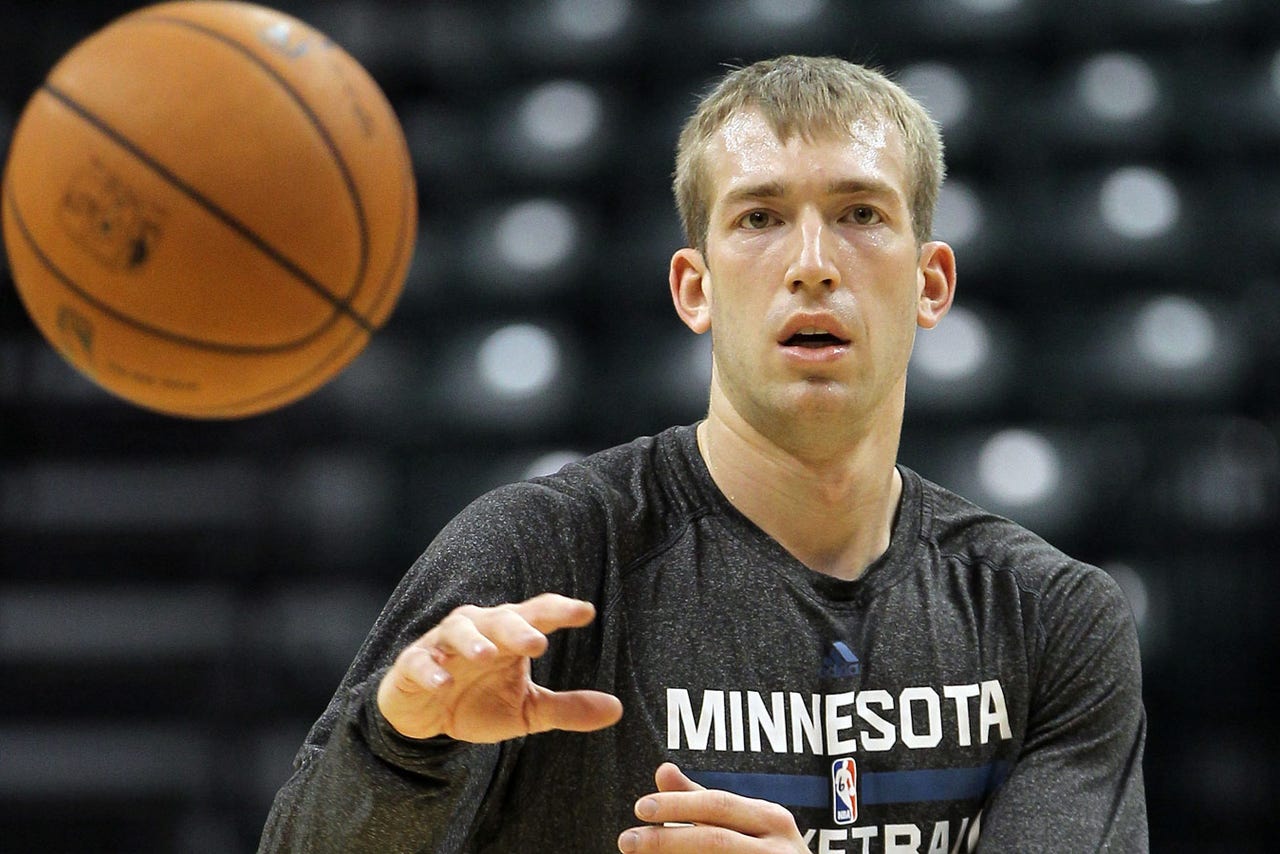 As he has so many times the past three NBA seasons, Ricky Rubio drove toward the lane, drew defenders his direction and alertly found Kevin Love on the wing.
It's proven the perfect go-to play for coach Rick Adelman when his team needs a clutch 3. On this occasion, though, Dallas' defense alertly and quickly shifted Love's direction.
So rather than attempt that patented left-elbow 3 associated with his name, Love made an extra pass to the corner. Robbie Hummel caught it and, in one fluid motion . . .
Wait, Robbie Hummel?
After becoming mostly a nonfactor when the Timberwolves deploy a healthy lineup, there was the rookie again, launching a left-corner 3 with 2.8 seconds left and the game tied. It's been hard for Hummel to find a consistent spot in the rotation, but the past two games, Adelman's used him late in the fourth with the outcome not yet decided.
So Love showed some similar faith in the Purdue product, who connected on 38.9 percent of his 3s in college.
"I just trusted in my teammate that he would hit the shot," Love said.
That's a three-time All-Star speaking of a second-round draft pick who's suffered three separate injuries to his right knee since 2010, his junior season with the Boilermakers.
Apparently, Hummel -- finally healthy after two ACL tears and meniscus surgery on the same knee last season, which he spent playing in Spain -- has done enough this year to glean such faith.
"He's a threat to shoot the ball," Adelman said of Hummel, who's 6-foot-8 and weighs 220 pounds. "He's undersized to some people, but he works hard at it."
Until Minnesota's past two contests, Hummel hadn't played any substantial minutes since Feb. 23 at Portland. Only in the wake of injuries has the flex forward been able to crack the lineup.
In five games after Nikola Pekovic returned from bursitis in his right ankle, Hummel was deactivated four times. The one time he did suit up, he never left the bench. He didn't play at all from Jan. 8 until Feb. 4, either.
"It's tough," Hummel said of sitting out. "It's mentally challenging. You have to stay mentally connected to the game. It helps me, if I start watching the game like a fan, just enjoying what's going on and not really watching analytically what's happening, it's tougher for me to stay in the game. But if I'm looking at what's their team running, what are we running, it's easier to stay connected to what's going on."
So when Hummel, the 58th overall pick in the 2012 draft, was thrust into a starting role Nov. 13 against Cleveland, he was ready and responded with 10 points and a pair of 3s. He started again Dec. 16 at Boston and had another 10-point night Dec. 11 against Philadelphia.
And in Minnesota's wins Sunday against Sacramento and Wednesday at Dallas, he played in all or most of the fourth quarter and scored six points each time. With big man Nikola Pekovic (still hampered by his right ankle), backup center Ronny Turiaf (right-knee bone bruise) and third-tier point guard A.J. Price (recovering from appendectomy) all out, there's no need for Adelman to make Hummel a healthy scratch. So he might as well play him when he can, the coach said.
Even when a game is on the line.
"I'll probably give him a try to see how he performs, and you know, because we need to score," Adelman said. "It's pretty evident if we don't score, we fall behind really quickly."
When he rose for that 3 from the left corner Wednesday night at the American Airlines Center, Hummel was in position to knock down the biggest shot of his life. It was a fine, arching shot but rimmed out after rattling halfway through the cylinder.
The ball went in. Just not through.
But Love would've made the swing pass to Hummel again if faced with the same situation, he said.
"I'll take that," Love said, "every time."
Follow Phil Ervin on Twitter
---