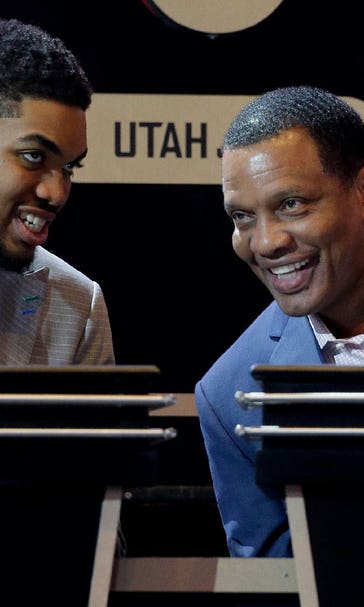 Wolves don't move in lottery, own No. 5 pick in NBA Draft
May 17, 2016

The Minnesota Timberwolves will select 5th in this year's NBA Draft after failing to move up -- or down -- in this year's lottery.
Minnesota had a 29.14 percent chance of moving up into the top three and a 44.72 percent chance of moving down to no lower than 8th (no team can drop more than three spots). The Timberwolves actually had a greater chance of landing the No. 6 overall pick (35.99 percent) than the No. 5 (26.15 percent).
This is Minnesota's 18th lottery and the team has never improved its draft position. Eight times the Wolves have received a lower draft pick.
Minnesota will hold the No. 5 selection for the fifth time in the NBA lottery era. The Wolves also had the 5th pick in 1993 (Isaiah Rider), 1995 (Kevin Garnett), 1996 (Ray Allen, traded to Milwaukee) and 2009 (Ricky Rubio). In addition, the Wolves made a draft-day trade for the No. 5 overall pick in 2008, Kevin Love.
Previous No. 5 selections in the NBA Draft in recent years have been Mario Hezonia, Dante Exum, Alex Len, Thomas Robinson, Jonas Valanciunas and DeMarcus Cousins. Other active players who were selected 5th overall are Jeff Green (2007), Raymond Felton (2005), Devin Harris (2004), Dwayne Wade (2003), Mike Miller (2000) and Vince Carter (1998).
The Wolves have no second-round pick in this year's draft.
---
---