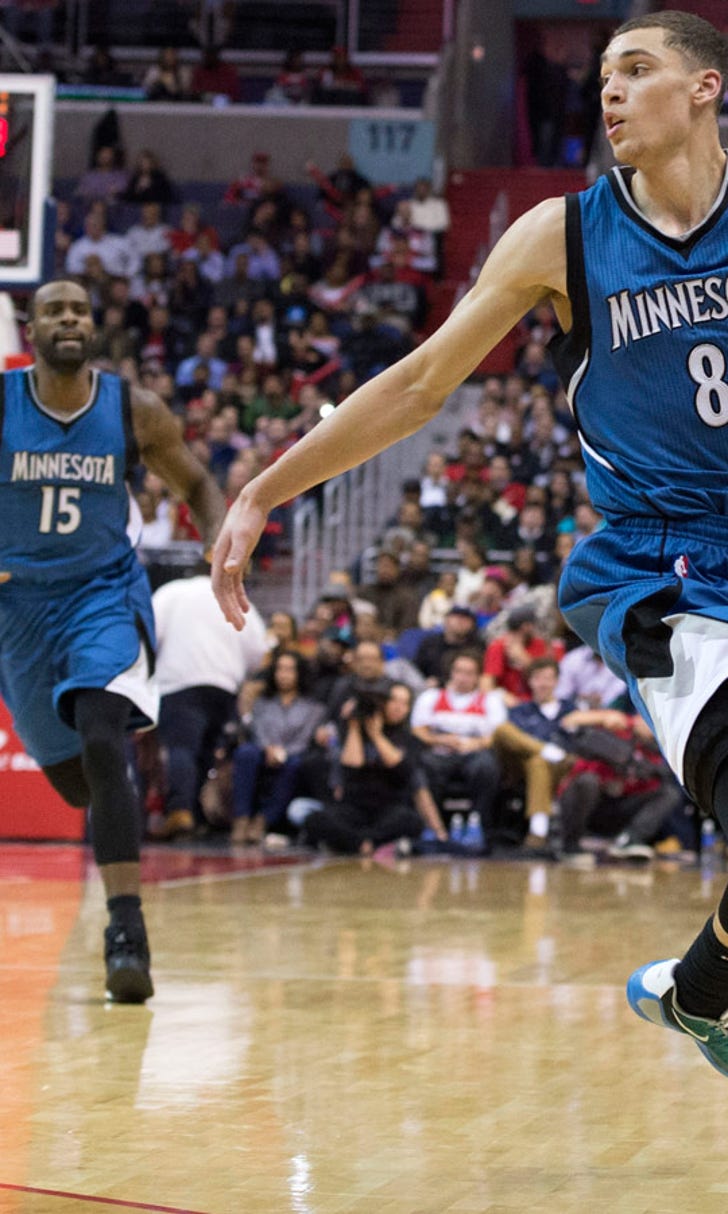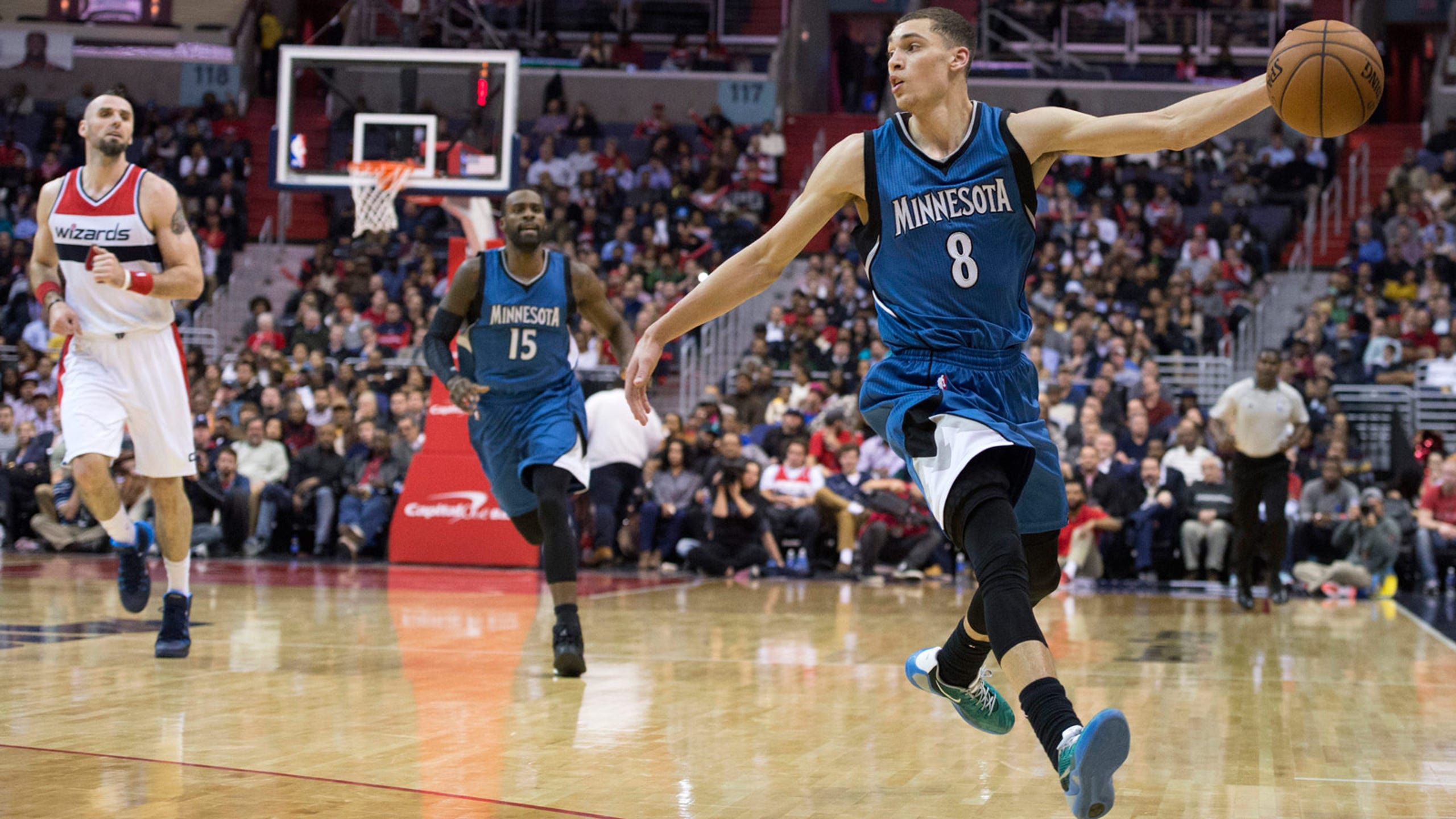 Wolves are running, but Saunders wants to run 'better'
BY foxsports • December 17, 2014
MINNEAPOLIS -- Going into Friday's game at Boston, the Timberwolves rank third in the NBA with 16.1 fast-break points per game. A team composed to run the floor has done so, even in the wake of injuries that have helped push it toward the bottom of the Western Conference standings.
But frequently scoring in transition just isn't good enough, coach and president of basketball operations Flip Saunders says.
"(Andrew) Wiggins and (Corey) Brewer and Thad (Thaddeus) Young, they've got to run better," Saunders said. "They're not running like they should be. We've been pounding on them every day."
Indeed, there's more to an effective run-and-gun style than ranking near the top of the league in fast-break points.
For one, there are the esoteric ramifications. Saunders can see when guys are going full-force (see: Shabazz Muhammad) and, at times, dogging it -- Wiggins has been occasionally guilty of that during his rookie season. For as many fast-break chances as the Wolves are fulfilling, they could be creating even more.
Saunders has noticed it particularly when Minnesota is shooting at the basket opposite its bench.
"We run better in front of our bench when we're screaming at them to run than we do at the other end," Saunders said. "They've got to continue to run, especially more so with a younger point guard so they can take some pressure off him."
That'd be 19-year-old rookie Zach LaVine, who's started the past seven games at point guard with Mo Williams suffering back spasms and Ricky Rubio out with a severely sprained ankle. LaVine has the handles, speed and vision, but sometimes he gets too far out in front of his streaking teammates.
"He tends to go a little bit quicker than we go," Young said. "He just has to slow it down a little bit and pick his spots where he needs to score, pick his spots where he needs to make passes."
But it goes well beyond an inexperienced floor general. The Wolves are shooting 43.4 percent from the floor, the league's fifth-worst mark. Several of those misses per game, Saunders says, come in transition.
Either that, or Minnesota -- averaging 15.2 turnovers per game -- ends up giving the ball away. More often than not, that leads to an easy break the other direction.
"We butcher too many, and the ones we butcher leads to, like, an open 3-point shot at the other end," Saunders said. "I'd rather them kick it out of bounds than have a live-ball turnover which usually leads to another team's some type of fast break."
With centers Nikola Pekovic and Ronny Turiaf both out, the Wolves often find themselves undersized, too. Scrapping for rebounds against bigger, taller offensive players prohibits Minnesota from getting many guys out quickly in transition.
It was visible in Tuesday night's loss at Washington. Too often, LaVine or Brewer would try and push the ball, only to pull back into a half-court set after realizing the Wizards had all five defenders back in time.
Washington outscored the Wolves 19-6 on the break.
"We need to run more," said Brewer, who's played some point guard when LaVine needs a break. "We're young. I don't know why, but I feel like we try and set up too much. I agree with (Saunders). We kind of play set-up, play isolation basketball. Really, we're not built like that."
Indeed, Saunders crafted this roster around young, fast athletes who could someday form a run-and-gun force. It's why he drafted LaVine, and it's why he insisted on getting Wiggins back from Cleveland in the Kevin Love trade. Young, backup power forward Anthony Bennett and even center Gorgui Dieng are capable of playing at a high tempo.
"It would be counterproductive to have Wiggins, LaVine, Muhammad, Dieng, Bennett and play total slow-down basketball," Saunders said. "We might win some games, but in the long run, we would hamper their development."
Follow Phil Ervin on Twitter
---