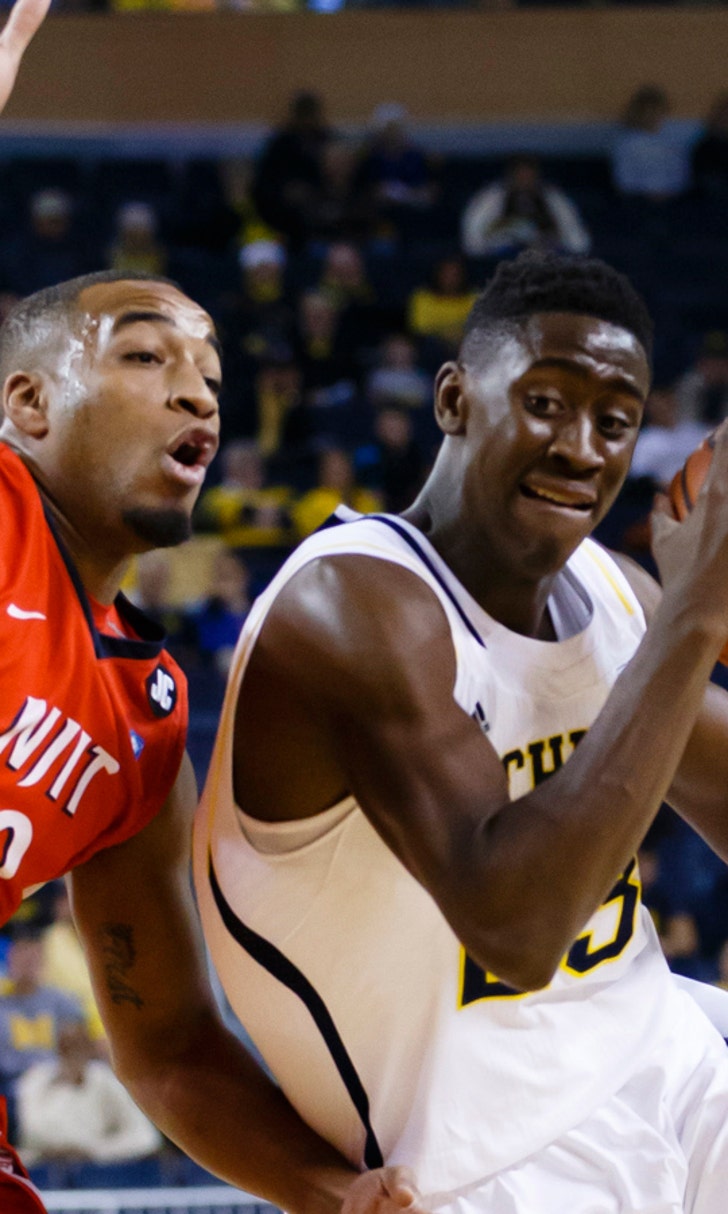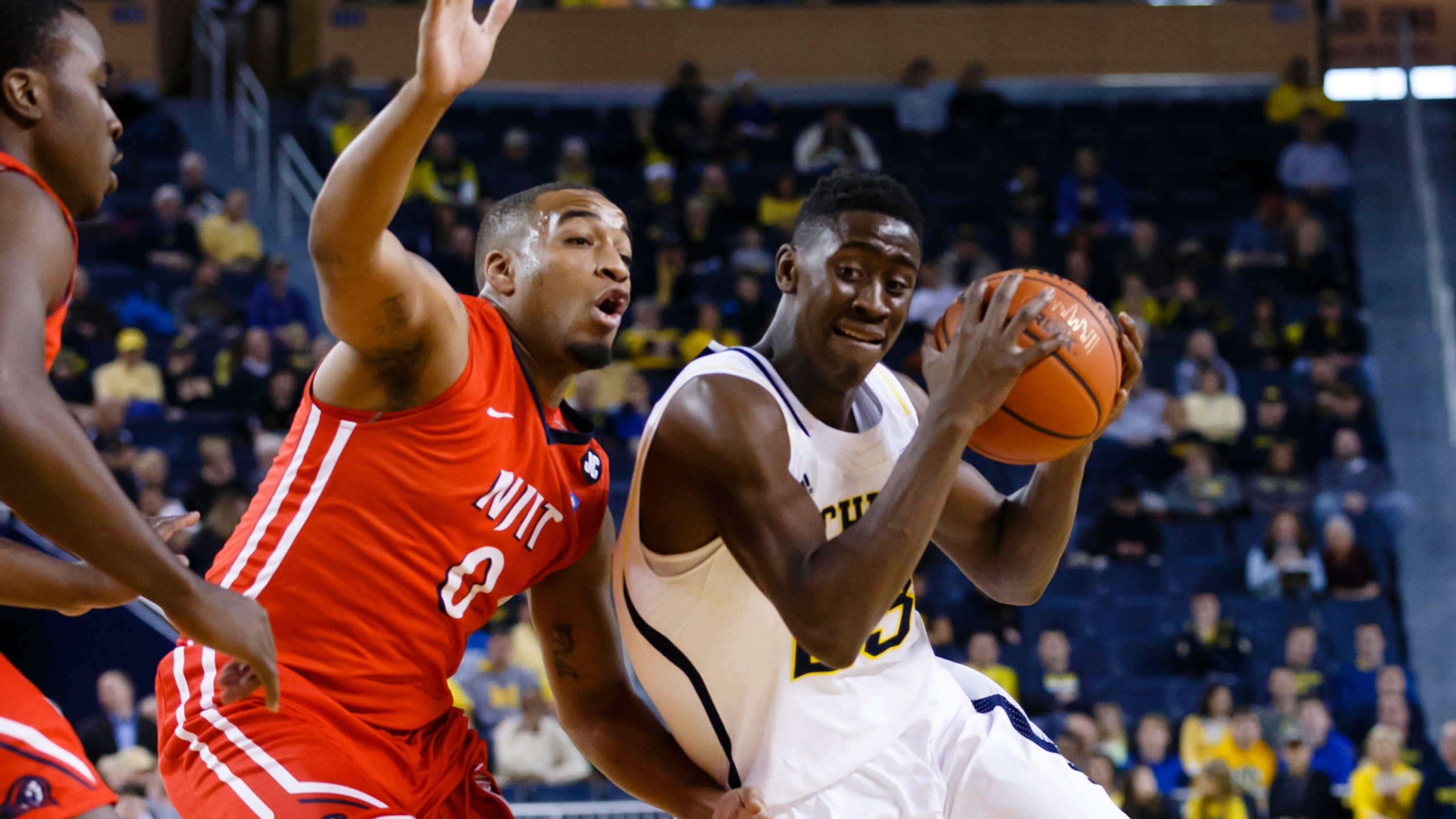 Wolverines try to learn from NJIT stunner
BY foxsports • December 9, 2014
ANN ARBOR, Mich. (AP) -- Amid all his success in more than three decades of coaching, John Beilein still remembers some of his most surprising defeats.
Michigan's loss to NJIT last weekend certainly qualifies.
"It happens maybe once every 50, one every 100 games, and I could tell you every one of them," Beilein said Monday. "All the way back to Erie Community College losing to Villa Maria in 1979. I can just go through these, and it's what makes me so paranoid for every `guarantee' game."
Of all the upsets Beilein has dealt with over the years, Saturday's may have been the most stunning. New Jersey Institute of Technology entered the Crisler Center and beat the Wolverines 72-70. It was the first time the Highlanders had ever faced a Top 25 team -- and the loss dropped Michigan out of the ranking Monday.
NJIT is the lone independent basketball program in Division I. If the Wolverines, who won the Big Ten title last season, needed a wake-up call, this should certainly suffice.
"I just wear it forever," Beilein said. "Those two things -- handing the team a big check and then having them beating you. As you know, we try to make a positive out of everything. That's the positive right now: They know that they have to be ready in every way -- not just ready for the game, ready on every possession."
NJIT played the underdog role well, shooting 11 of 17 from 3-point range, but that's of little consolation for Michigan. In terms of importance, Beilein has probably had tougher losses at Michigan. His 2012 team was upset by Ohio in its NCAA tournament opener. In 2013, Michigan was contending for the Big Ten championship when it lost to a Penn State team that was winless in conference play.
But those opponents were pretty well known compared to NJIT, and although it's only December, the Wolverines are doing some soul searching. Juniors Spike Albrecht and Caris LeVert, two of Michigan's leaders, made a point of addressing the team.
"Just kind of letting everyone know that what happened Saturday wasn't acceptable -- our performance, our effort," Albrecht said. "It wasn't Michigan basketball -- I just wanted to kind of reiterate that to the guys."
The Wolverines return to the court Tuesday night against Eastern Michigan, and then they head west for a game next weekend at No. 3 Arizona. The loss to NJIT won't be forgotten any time soon, but Michigan needs to channel that negative memory in a way that's constructive. That won't necessarily be easy. Last week's game may end up being the biggest upset of this entire college basketball season.
"We try to stay away from all the media that goes along with that stuff," LeVert said. "But at the same time, it happened, and it's going to be on the news and stuff like that, so you've just got to deal with it."
LeVert scored 32 points Saturday, and the Wolverines went 11 of 24 from beyond the arc, so it's not as if Michigan can blame a fluky poor shooting day. This was a game in which NJIT played much better than expected, and the Wolverines simply weren't able to deal with it.
"Control the controllables," Albrecht said. "You can't always control whether you're hitting shots or the other team is making shots. You can always control your effort area -- playing hard, playing smart and being tough. And those things, we were not on Saturday."
---