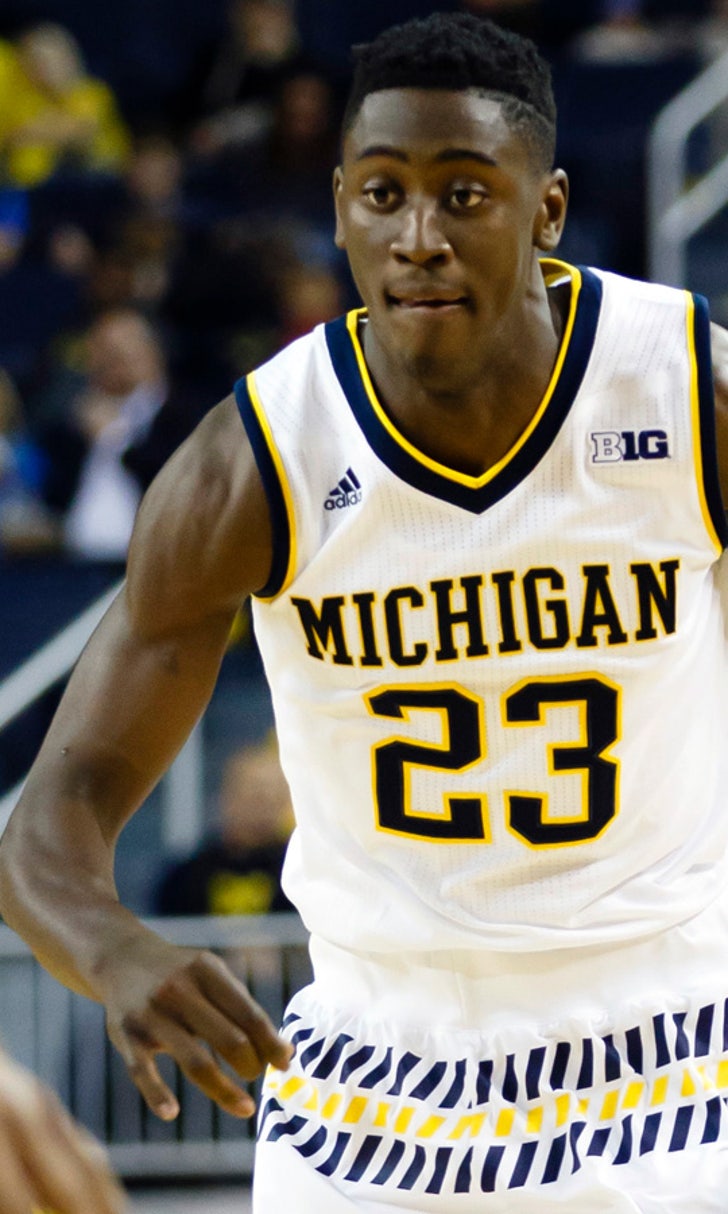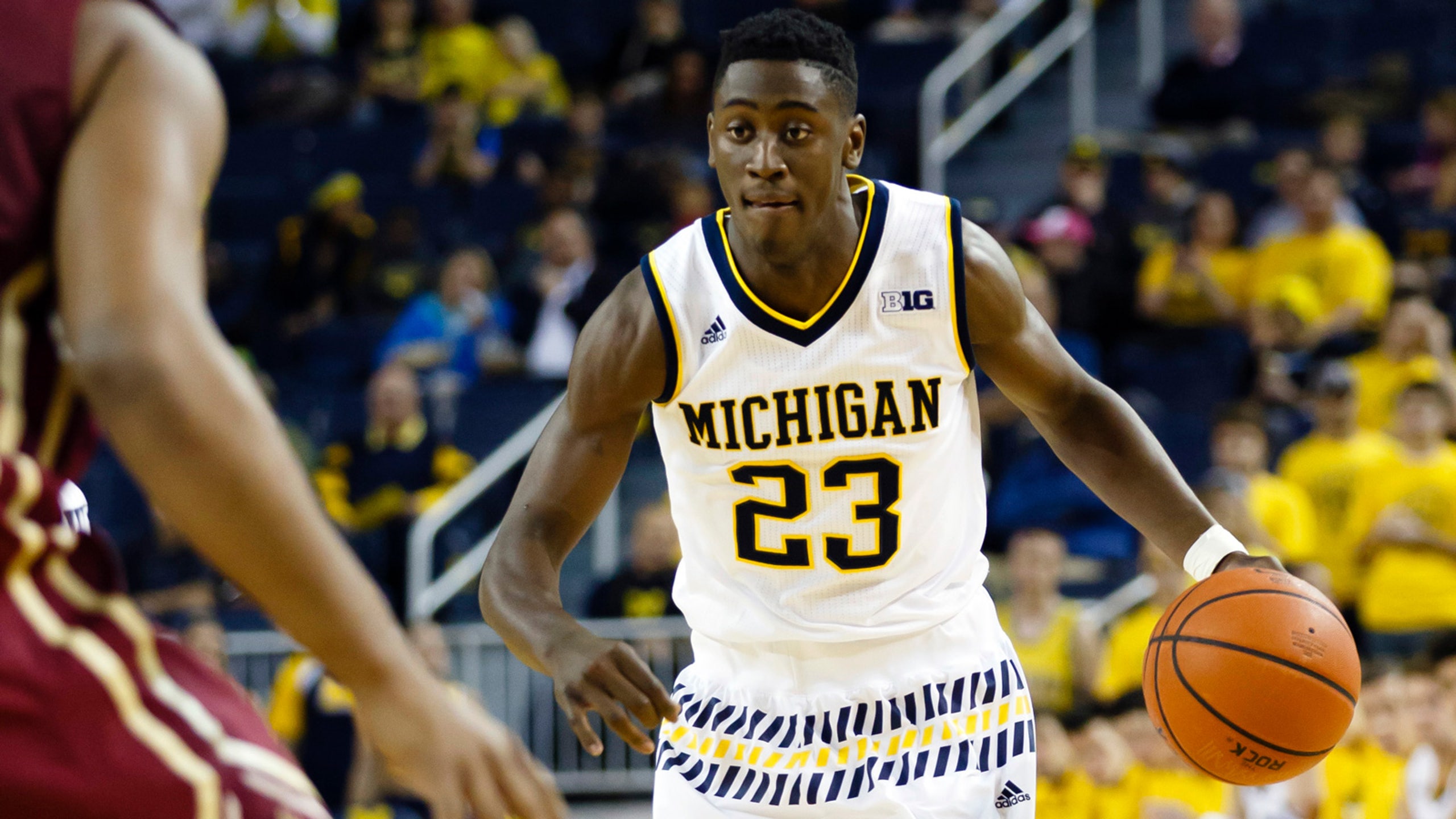 Wolverines enter first true test of season against Xavier
BY foxsports • November 20, 2015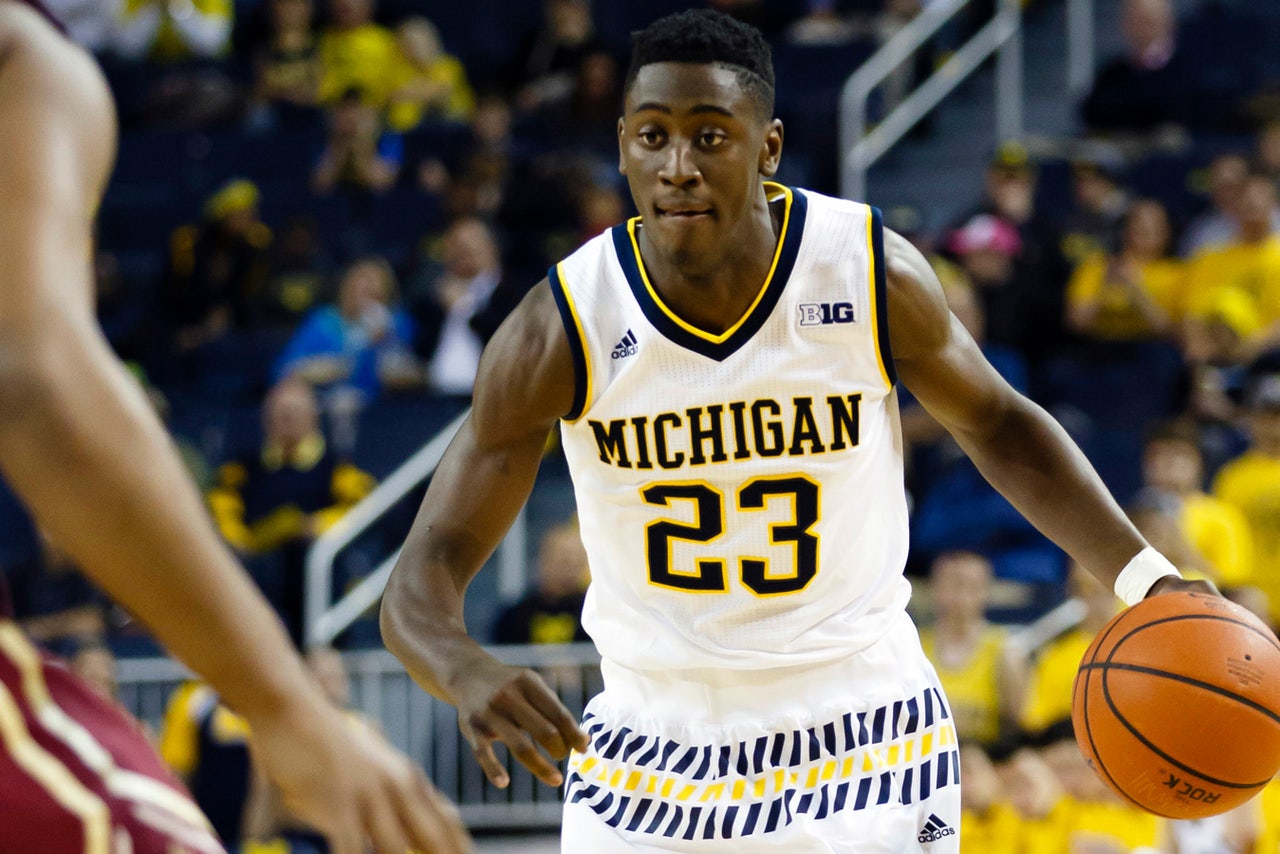 Michigan enters its first true test of the season near full strength, a luxury it rarely enjoyed last season.
The 24th-ranked Wolverines host Xavier on Friday night with an opportunity to showcase their newfound depth, not to mention a chance for a profile-building victory to prove last season's health-related struggles are behind.
Michigan finished 16-16 and out of the 2015 postseason as it never recovered from season-ending injuries to Caris LeVert and Derrick Walton. Both are back, as are Zak Irvin and Spike Albrecht from offseason surgeries, giving coach John Beilein plenty of rotation options as the squad enters its most challenging stretch of the nonconference schedule.
LeVert's return from a fractured foot and decision not to enter the NBA Draft has been the biggest boost. The versatile senior guard has recorded 29 points, 12 assists and six steals in leading the Wolverines to easy wins over Northern Michigan and Elon.
Irvin, whose 14.9 points per game ranked second to LeVert last season, underwent back surgery in September and sat out the opener before going scoreless in 15 minutes of Monday's 88-68 victory over Elon.
"I felt like it was my first college game all over again," he said. "Once I got that first shot up, I felt pretty good."
Albrecht also remains on a minutes restriction coming off hip surgery. Walton, limited to 19 games by foot problems, appears all the way back after scoring a career-high 24 points and going 8 of 10 from the field while adding seven assists and six rebounds against Elon.
Walton went 6 of 7 from 3-point range and newcomer Duncan Robinson, a transfer from Division III Williams, was 5 of 5 in contributing 19 points off the bench.
The Wolverines likely won't get as many easy looks against Xavier (2-0), which limited Missouri to 6 of 23 from beyond the arc and forced 18 turnovers in Tuesday's 78-66 win.
The Musketeers also hurt the Tigers on the glass, finishing with a 40-28 rebounding advantage. James Farr tied career highs with 14 boards and 15 points, 12 of which came as Xavier pulled away in the second half.
"I think James played really big around the rim and gave us a post presence," coach Chris Mack said. "His offensive rebounding was big-time. We need to be a team that prides itself on rebounding the ball."
Trevon Bluiett scored 13 of his 18 points after halftime. The sophomore guard is the leading returning scorer for a perennially tough Xavier program that reached the Sweet 16 of last year's NCAA Tournament and brings back six of its top eight players.
"We're not where we need to be yet, nowhere close, but I think we're getting there," Bluiett said. "Each game we see improvement on the defensive end. I just think we've got to keep practicing and eventually it will come to us."
The Musketeers went 6-4 against ranked teams while finishing 23-14 last season. They're 7-1 against the Big Ten since the start of 2007-08, with the lone loss coming to Iowa in overtime Nov. 28, 2013.
Michigan has won all three matchups in the series, though the schools haven't met since the Wolverines won a 1989 NCAA first-round game en route to that year's national title.
Following Friday's contest, the Wolverines head to the Bahamas for the Battle 4 Atlantis, where they'll face No. 19 Connecticut in Wednesday's opening round.
---