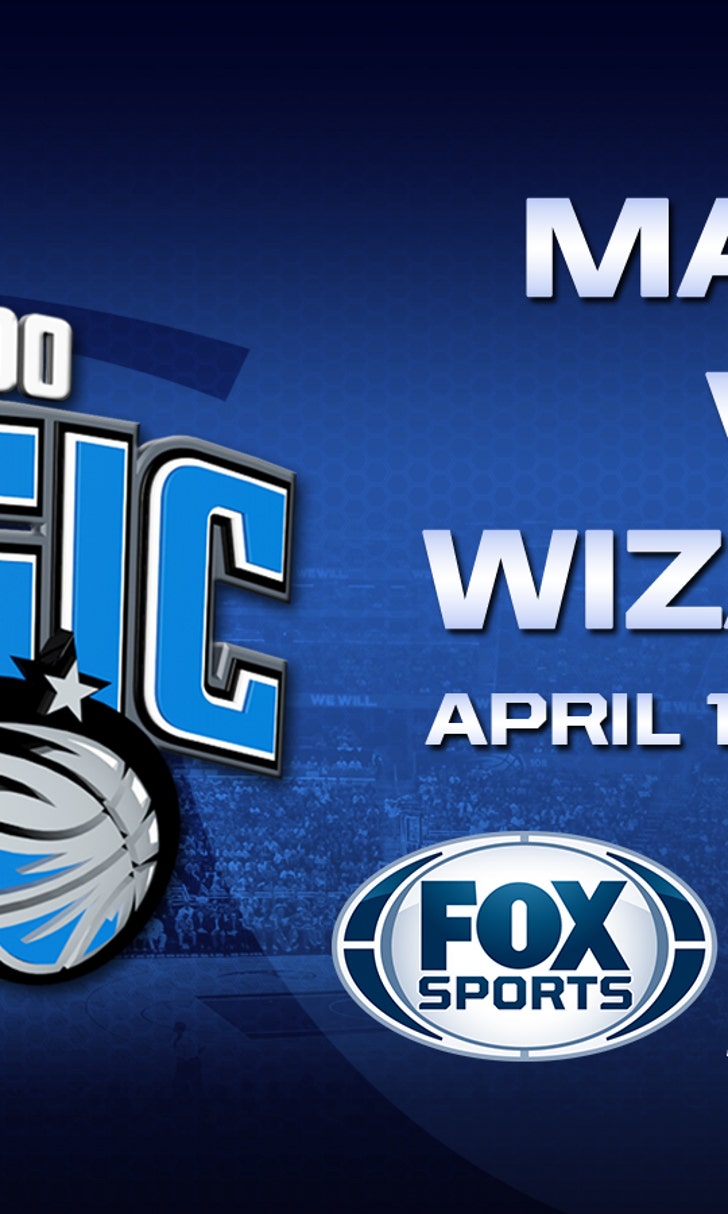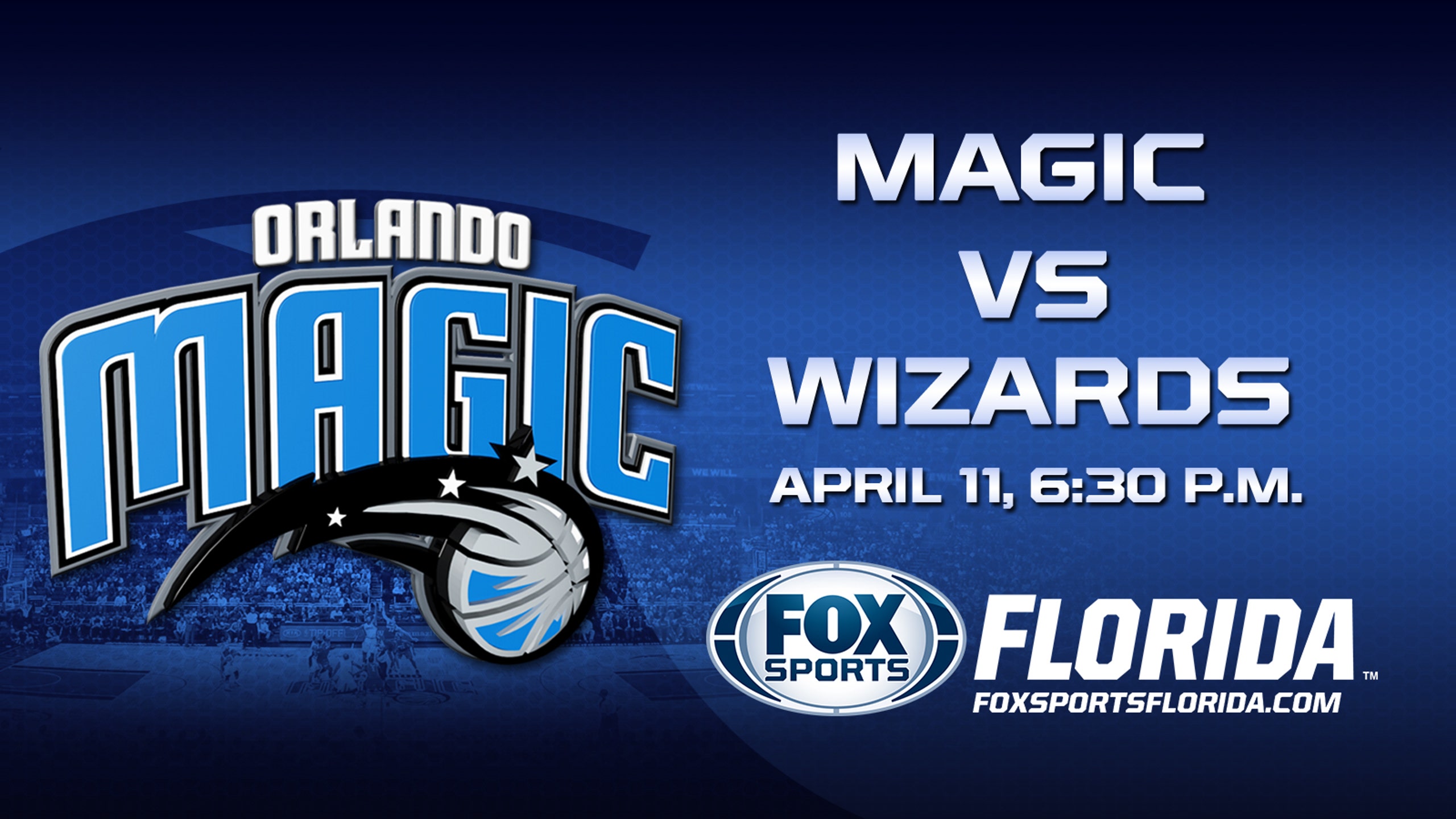 Wizards at Magic game preview
BY foxsports • April 10, 2014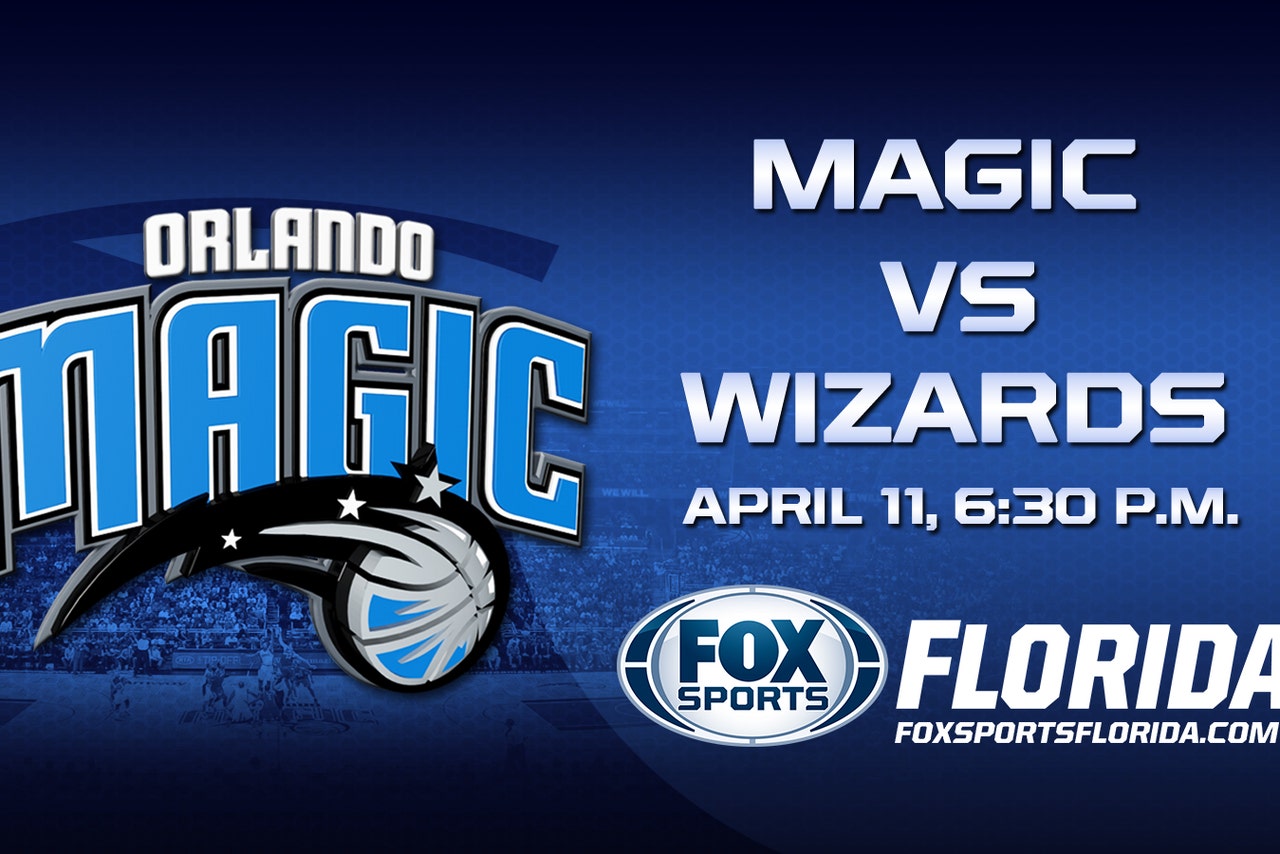 The Washington Wizards' John Wall turned in a triple-double his last time out, but he also may have found himself in some controversy.
Wall and the visiting Wizards have lost control of their destiny in the race for the No. 6 seed and will try to recover Friday night and complete their first season sweep of the Orlando Magic in 24 years.
Washington (40-38) fell into a tie for sixth place in the Eastern Conference with Charlotte with Wednesday's 94-88 overtime home loss to the Bobcats. The Wizards trailed by 20 in the first half before rallying to force the extra period, but didn't have a field goal after regulation.
"To have no more energy or drive or enthusiasm than we showed in that first half, it's disappointing," coach Randy Wittman said. "I was just not expecting to come out and go through the motions. ... When you don't put effort in, you're not going to have (a) good showing."
Wall finished with 14 points, 12 rebounds and 11 assists for his third career triple-double, but he shot 6 of 18 and then disagreed with his coach's "go through the motions" assessment.
"I don't feel that way," Wall said. "I feel like we competed. ... The last couple of games we haven't been able to knock down shots."
Wall also defended his trip to Texas to watch the NCAA men's basketball championship game Monday.
"I practiced yesterday and had a good day," Wall said. "Came here and had a game today. It's not like I went the night before."
Now the Wizards need help to finish ahead of the Bobcats, who own the tiebreaker. Both teams are trying to avoid finishing seventh, which would result in a first-round matchup with Indiana or Miami.
"We definitely have to realize where we are and who we're potentially facing," guard Bradley Beal said. "At the same time, Charlotte can lose a couple of games, we win games and I think we'll be ahead of them so we'll just have to see."
Wall has averaged 21.3 points and 10.3 assists in three victories over Orlando (23-55), which was last swept by Washington when it lost four meetings in its expansion season of 1989-90.
The Wizards ended a seven-game losing streak at Orlando with a 105-101 overtime victory the last time these teams met March 14, as Wall scored 12 of his 21 points after the third quarter.
That contest was part of a nine-game losing streak for the Magic, who are playing better now with victories in four of seven. Orlando won its second straight Wednesday, 115-111 over playoff-bound Brooklyn.
"We're continuing to learn at the end of games and not panic," coach Jacque Vaughn said. "I want these guys to enjoy what they do for a living. We come to work, we get better. That's what we do."
Arron Afflalo scored 25 points and has 43 in the back-to-back wins after a three-game stretch in which he averaged 7.7 points and 27.6 percent shooting.
Magic center Nikola Vucevic has missed three straight games with a sore Achilles tendon. The club has dropped 18 of the 21 contests he has missed.
---