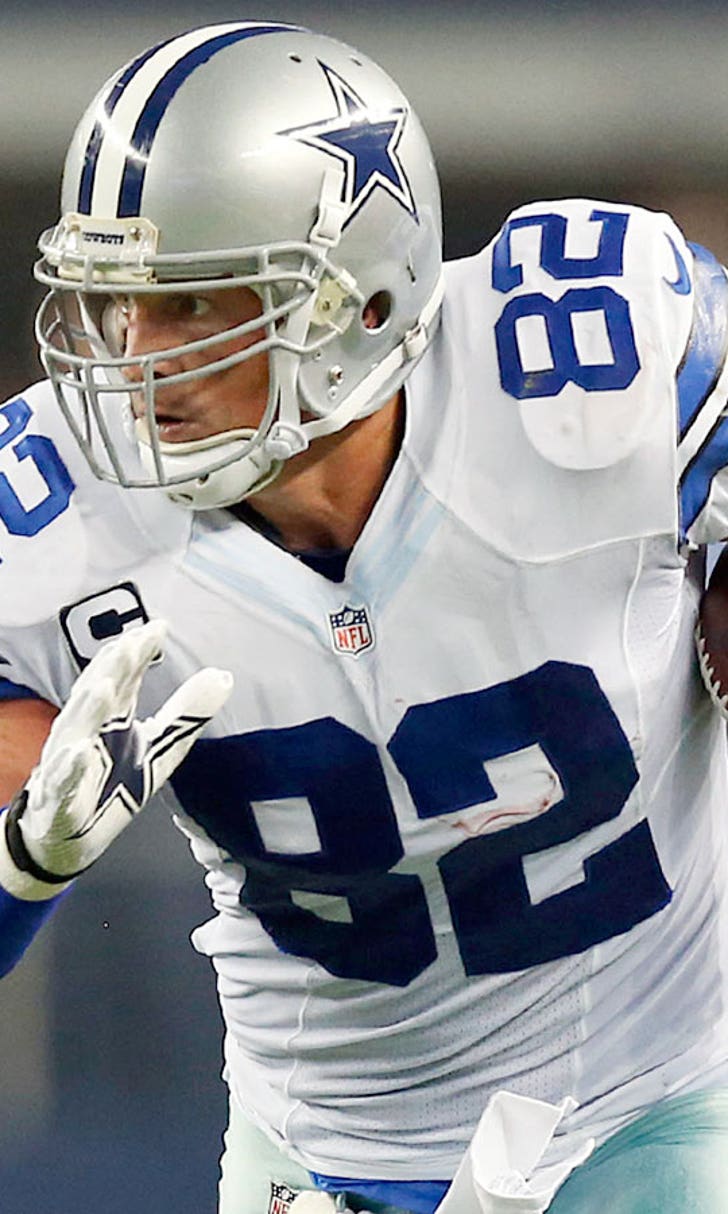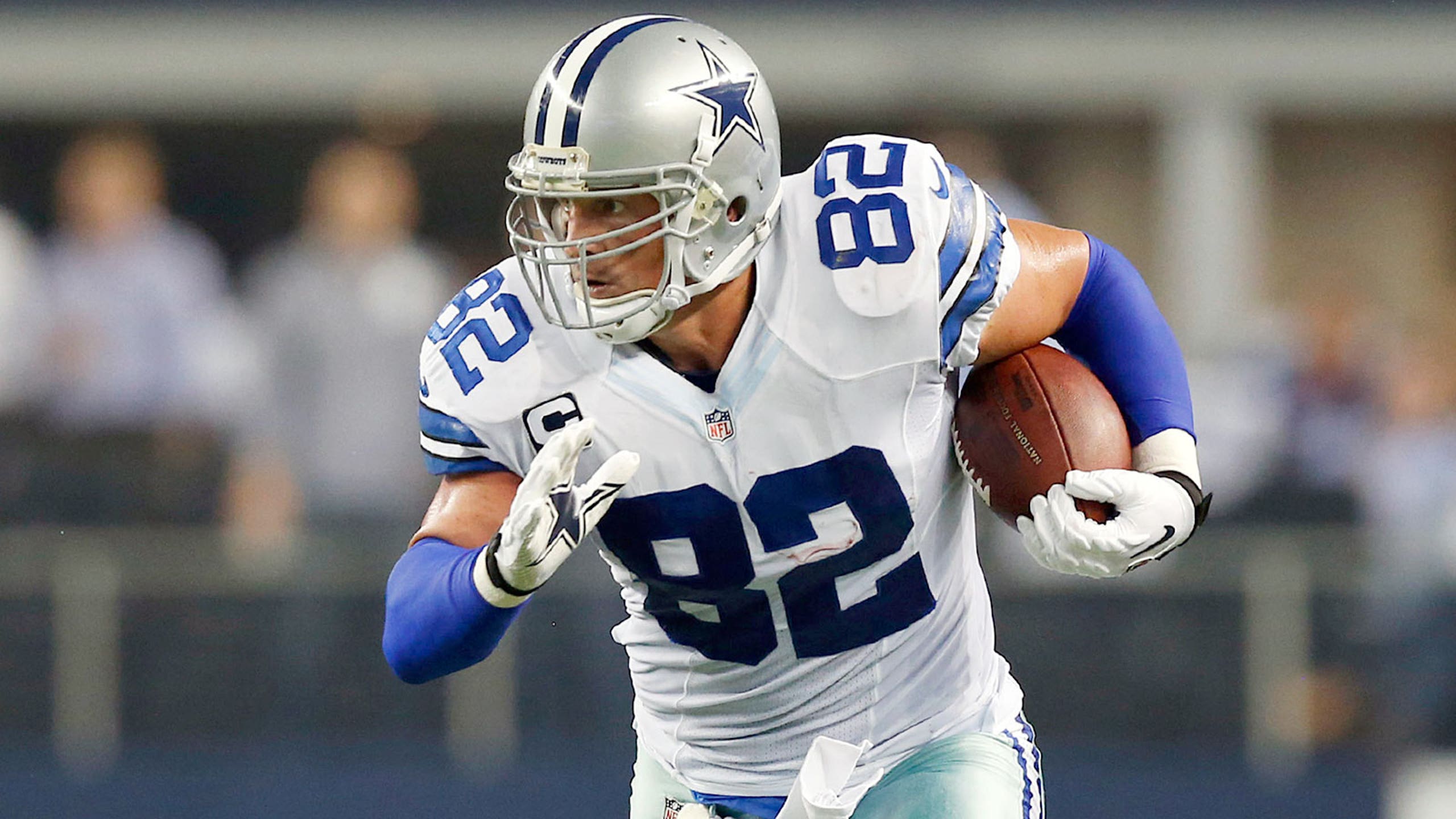 Witten: We have to take care of our own business
BY foxsports • November 17, 2014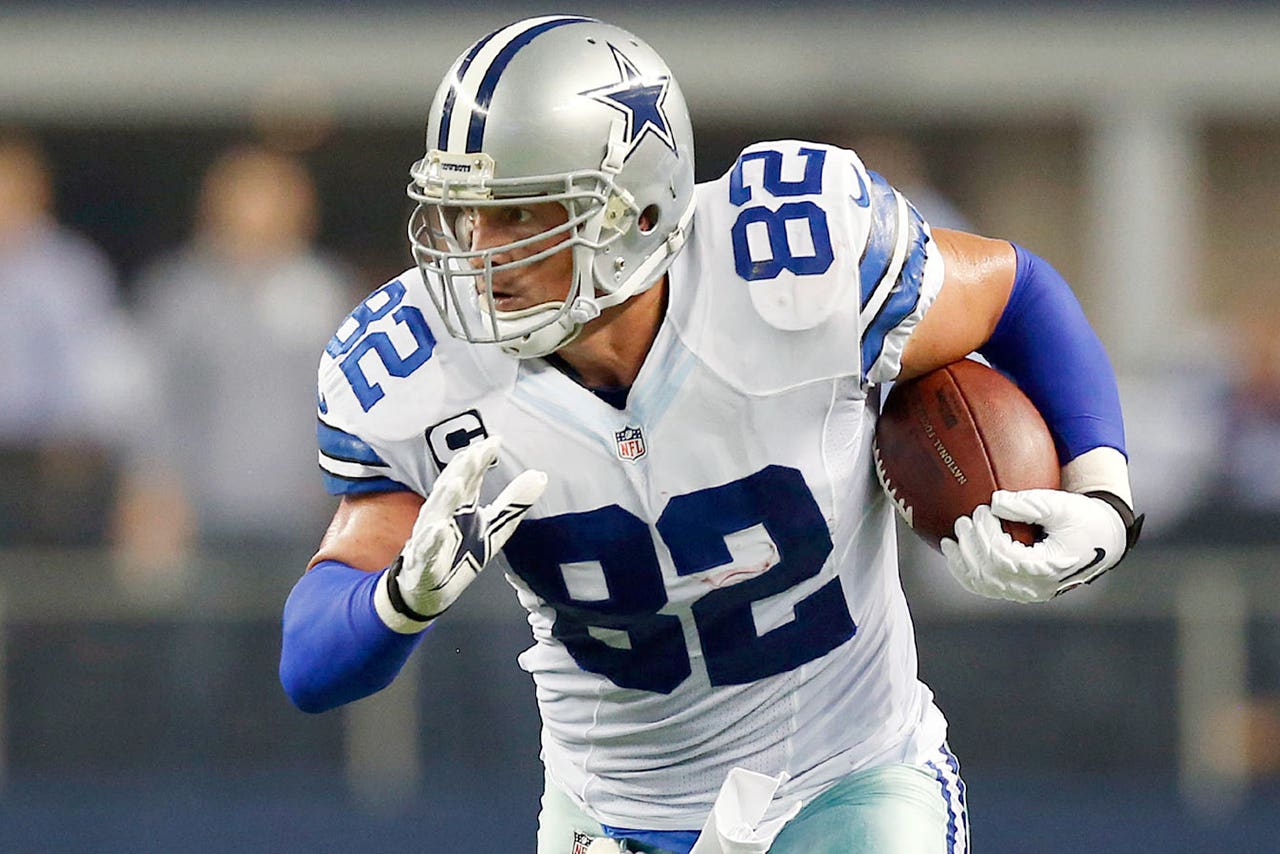 DALLAS -- The entire NFC East lost Sunday, going a combined 0-3, including the first-place Philadelphia Eagles getting clobbered 53-20 in Green Bay. Sliding to 7-3, the Eagles and Cowboys are now tied for the division's top spot.
The Giants, who hosted San Francisco and will host Dallas Sunday night, lost 16-10 thanks to Eli Manning's five interceptions.
To top it off, the 1-8 Tampa Bay Buccaneers sailed into FedEx Field and dispatched the Washington Redskins 27-7 to keep Washington at the bottom of the NFC East.
However, All Pro tight end Jason Witten isn't really one for shadenfreude.
"It's really out of our control," Witten said while serving early Thanksgiving meals for the Salvation Army Monday.
"I mean, anytime an opponent in a division loses, that's good, but we still go to take care of our own business."
At 7-3, the business of getting into the playoffs seems a bit easier for the Cowboys. 11 times in team history the club has been 7-3, and 10/11 times they have made the postseason. A three-game split over the next six games should be enough to clinch a playoff berth, division title not withstanding.
The last time the entire NFC East lost during the Cowboys' bye week was 2009, the last time the team won the division and a playoff game.
MORE FROM FOX SPORTS SOUTHWEST: 
- Ranking NFL quarterback salaries
- Wake up! Athletes caught sleeping
- Best college football traditions
- Greatest NBA players without a championship ring
---