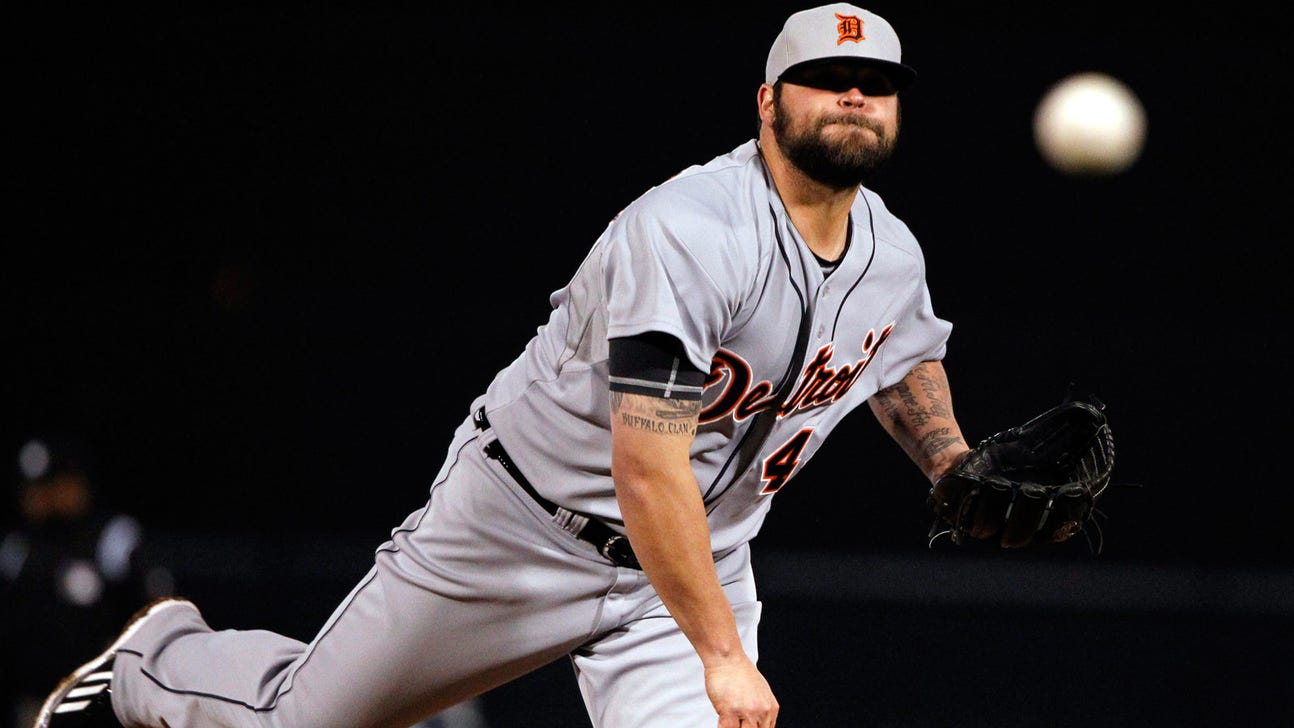 With Rondon out, Chamberlain will be Tigers' setup man
Published
Mar. 21, 2014 4:01 p.m. ET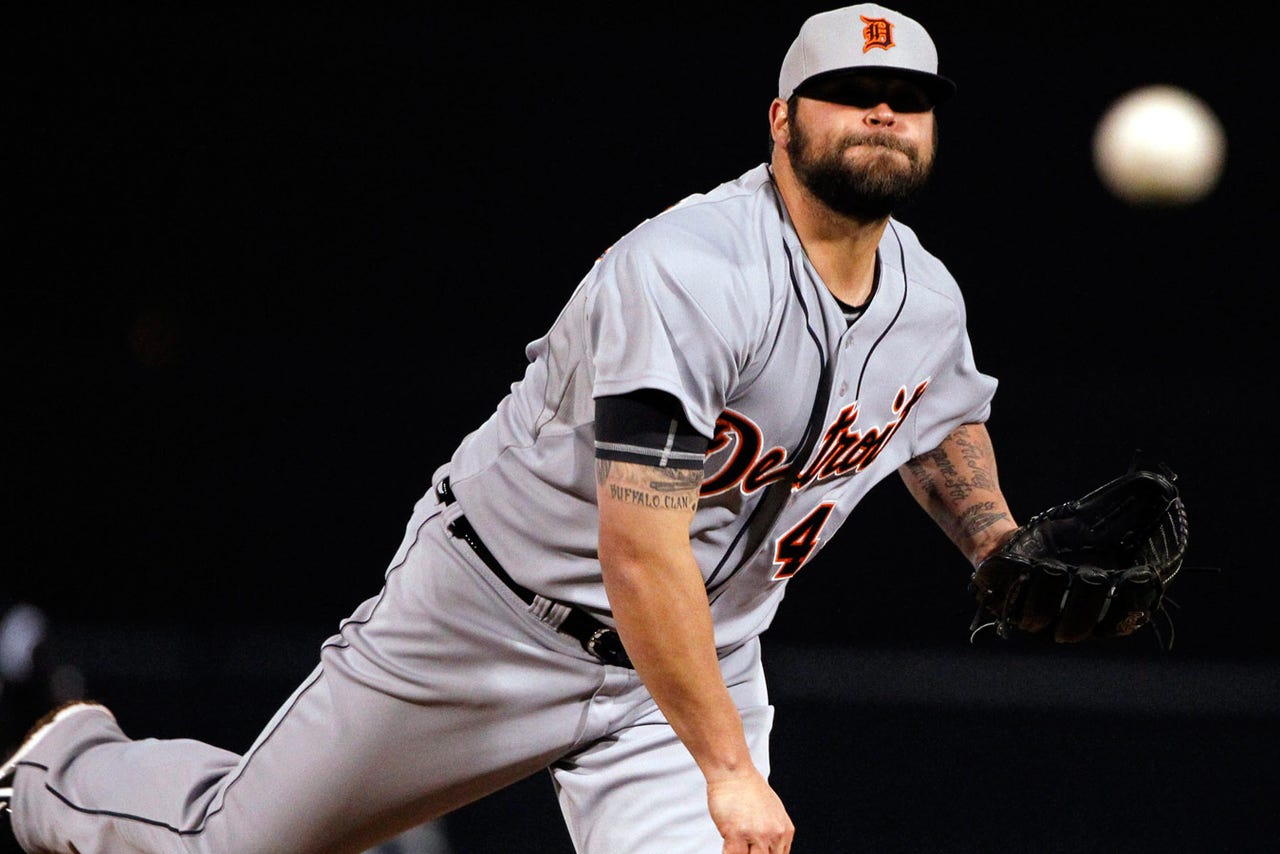 Bruce Rondon will soon undergo Tommy John surgery and won't come back to the bullpen until next season.
It might even be two years before Rondon returns to his full fire-balling form, and that leaves a hole at the back end of the bullpen for the Detroit Tigers.
It's not a gaping hole, however. Signing Joba Chamberlain -- a proven, late-inning reliever in his seven seasons with the New York Yankees -- makes losing Rondon something that can be overcome.
Tigers manager Brad Ausmus said earlier in spring training that either Chamberlain or Rondon would get the ball in the eighth inning as the setup man to closer Joe Nathan.
Now it appears Chamberlain will have that role, and nobody is sweating handing the ball over to him with the game on the line.
Chamberlain had Tommy John surgery on June 16, 2011, and was pitching for the Yankees less than 14 months later -- although he wasn't that effective the last two seasons.
He told me earlier this month that he's finally "100 percent" back now, having regained his fastball command and slider.
Recovery time from the "ulnar collateral elbow ligament" reconstructions varies. Some pitchers are coming back as quickly as 10 months after the surgery.
A 2013 study quoted in a recent edition of Sports Illustrated estimated that 124 active pitchers -- roughly one-third of those in the majors last season -- have had Tommy John Surgery.
The surgical technique -- pioneered by surgeon Frank Jobe, who died this month, and first performed in 1974 on John -- has been a career-saver. John pitched another 14 seasons after having six inches of tendon from his non-throwing elbow weaved through holes drilled into his throwing elbow.
There's definitely a chance that Rondon, 23, will still have the outstanding career the Tigers envision for him.
But what happens this year in the seventh inning, when Rondon likely would've gotten the ball, and how will bullpen depth be impacted?
That's where Al Alburquerque, Evan Reed and Luke Putkonen need to step up.
Alburquerque might well be at a crossroads with the Tigers. He has as much pure stuff as any reliever on the staff, but has been terribly inconsistent and walked far too many batters.
He had a 0.68 ERA in 2012 and a 4.59 ERA last year. He struck out a phenomenal 70 batters in 49 innings in 2013, but undermined that with 34 walks.
Al Al has been decent in Grapefruit League games this spring, posting a 1.50 ERA, three walks and 11 strikeouts in six innings.
Tigers pitching coach Jeff Jones has worked at getting Alburquerque to not always rely on his outstanding slider because hitters were sitting on it.
Alburquerque will make this staff and get a chance to get big outs. Will he capitalize on it?
My gut has a better feeling where Reed and Putkonen are concerned.
Reed was throwing as hard as anyone (97 mph) in his early spring outings and has become assertive. Jones worked with him on trusting his stuff, and Reed finally seems to be doing that.
He has 11 strikeouts and one walk in 10 innings. His 1.80 ERA is good and his .091 opponent batting average is excellent.
Putkonen had a 3.03 ERA in 30 games for Detroit in 2013, and also has been lights-out in Florida. He has 10 strikeouts and no walks or runs allowed in 10 1/3 innings.
He also happens to be another one of those Tommy John survivors, having had the surgery nine years ago while at the University of North Carolina.
Detroit's bullpen should be just fine with those five right-handers and left-handers Ian Krol and Phil Coke, who probably has pitched his way onto the roster.
What the Tigers really need is for the injury bug to quit biting so hard.
First, there was left fielder Andy Dirks and the back surgery that will keep him out until at least mid-June.
Then the Tigers learned that glove wizard shortstop Jose Iglesias has stress fractures in both shins that will keep him out at least until the All-Star break.
Shortstop Andrew Romine was obtained Friday from the Los Angeles Angels of Anaheim for left-handed pitcher Jose Alvarez. But I can't say that addition excites me.
Rondon became the latest casualty.
Detroit has the bullpen depth to overcome the loss, but now relief-pitcher health becomes very important. Depth isn't bottomless.
---