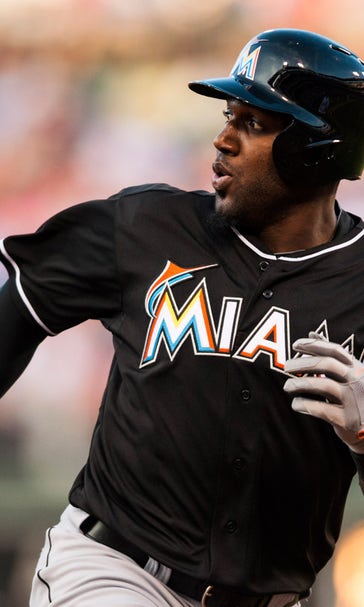 With Opening Day near, Marcell Ozuna hoping to find his rhythm soon
March 18, 2014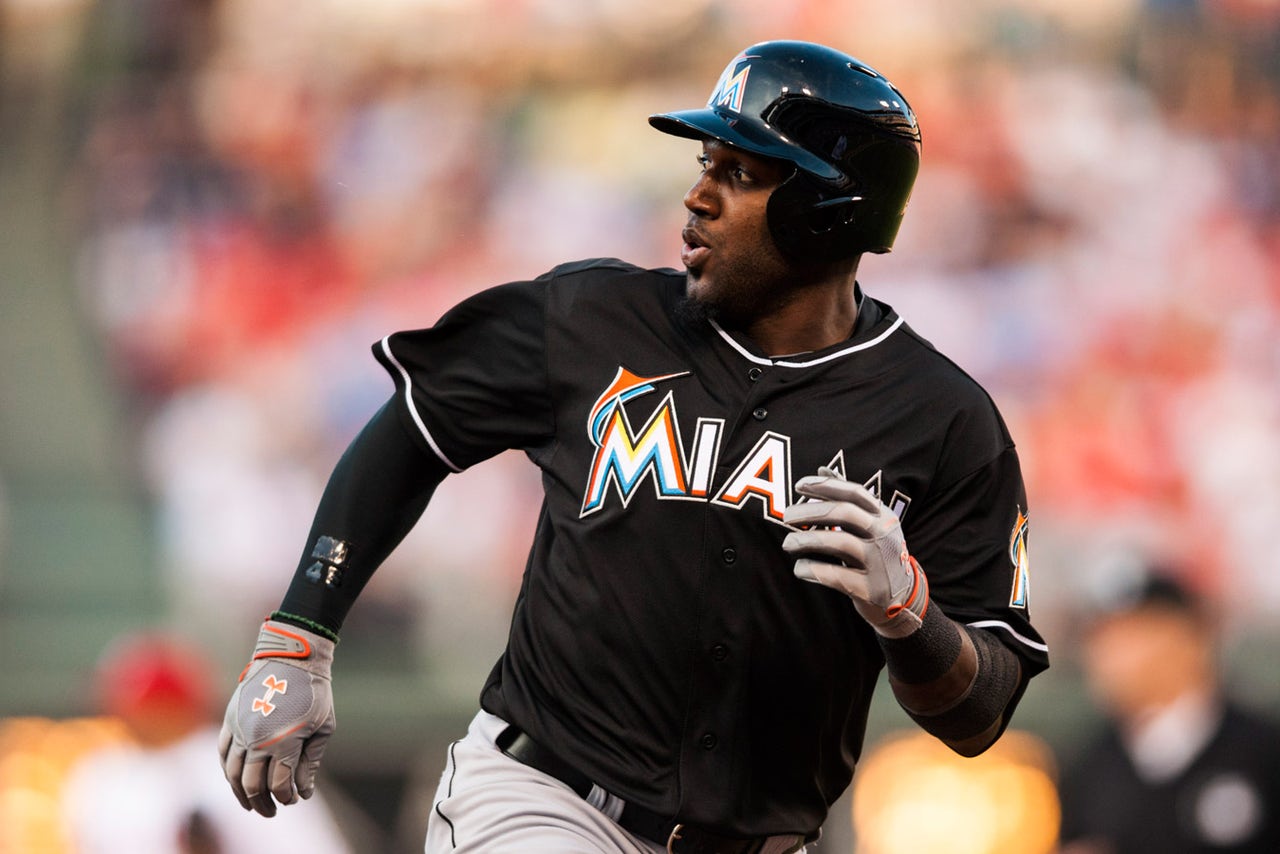 JUPITER, Fla. -- Timing means everything in baseball.
Just ask Marlins outfielder Marcell Ozuna, who is trying to take his recent struggles in stride.
When slugger Giancarlo Stanton landed on the disabled list in late April 2013, a little-known prospect from Double-A Jacksonville earned his call-up. Miami had won just eight games through the first month of the season.
Ozuna hit .330 with nine doubles, a triple, a home run and 11 RBI in May over 28 games. In June, his average dropped to .265, but he strung together eight more doubles, a triple, a homer and 15 RBI. He recorded eight assists between center and right field.
"That was huge for us," Marlins manager Mike Redmond said. "He and (Derek) Dietrich came up right at the right time and gave us a huge lift."
As time went on, however, Ozuna's numbers declined. In July, he posted a .162 average, two triples, a homer and six RBI in 17 games. His season ended with a demotion and a broken thumb.
Despite this, Ozuna entered spring training as the frontrunner to win the center-field job with Stanton healthy and Christian Yelich to start in left.
The 23-year-old looked fully healed during winter ball in the Dominican Republic. He finished eighth with a .277 average, eight doubles, two home runs and 12 RBI in 34 games. He played left field rather than center or right.
But he has struggled to get going this spring, batting .135 (5 for 37) with two RBI, two stolen bases, seven walks and 12 strikeouts. Four of his five hits have been doubles.
"I don't know what happened but at home plate I feel no balance, little wild," Ozuna said. "I feel my timing coming better."
Ozuna said he has been swinging at bad pitches. When he is late on them, they go for outs. When he is early, there is better contact. At times, he finds himself swinging with only his hands rather than his body.
Hitting coach Frank Menechino works in the cages with him and watches video. He emphasizes swinging down rather than up at the ball, which produces easy flyouts.
During Tuesday's 8-1 victory over the Houston Astros, Ozuna -- who wasn't in the lineup -- sat next to Menechino outside the dugout and practiced timing each pitch.
"Sometimes I try to do too much and be a hero," Ozuna said. "Hit it out of the building. Everybody says, 'You're strong, you don't need to do too much.' "
Jake Marisnick, the other candidate in center field, learned that lesson during his call-up last season when he put too much pressure on himself.
Unlike Ozuna, the 22-year-old didn't fare too well during his first taste of the majors. Over 40 games, he hit .183 with a double, a triple, a homer and five RBI.
Hampered by a knee injury, Marisnick was shut down the final week of the season and underwent surgery to repair a torn meniscus and remove a piece of loose cartilage.
Marisnick, who went 3 for 5 on Tuesday, is now 12 for 32 (.375) with six runs, two doubles, one triple and four RBI. He appeared in center in each of his 32 major-league games.
On Monday in a 10-7 win over the Mets, Ozuna started in left and Yelich center. In 2013, Ozuna played 36 games in right with Stanton out. Upon his return, Ozuna moved over to center. Yelich had 59 games in left and five in center.
No matter who of that trio plays on a given day, Redmond has the luxury of flexibility as to where he places a guy in the outfield.
"I'm comfortable anywhere," Ozuna said. "Being in the lineup, play every day, I'm good. Play DH, catcher, anywhere I play when the manager makes a decision. If he wants to see me play first base, I'm going to do (it)."
Redmond believes it's only a matter of time before Ozuna gets a hit or two to break out of his slump and regains his confidence.
Yet time is running out with less than two weeks until the season opener March 31 against the Colorado Rockies at Marlins Park. Marisnick's hot spring makes for a tough decision for the second-year manager.
"I still expect him to be out there Opening Day, but I think we want to see him go out there and continue to play," Redmond said of Ozuna. "Like I said, I like the way he's played and we liked what he did last year. You don't always judge on spring training results as well. We're going to make sure we make a decision that's best for our team going forward and winning ballgames, and that's really the most important thing."
You can follow Christina De Nicola on Twitter @CDeNicola13 or email her at cdenicola13@gmail.com.
---