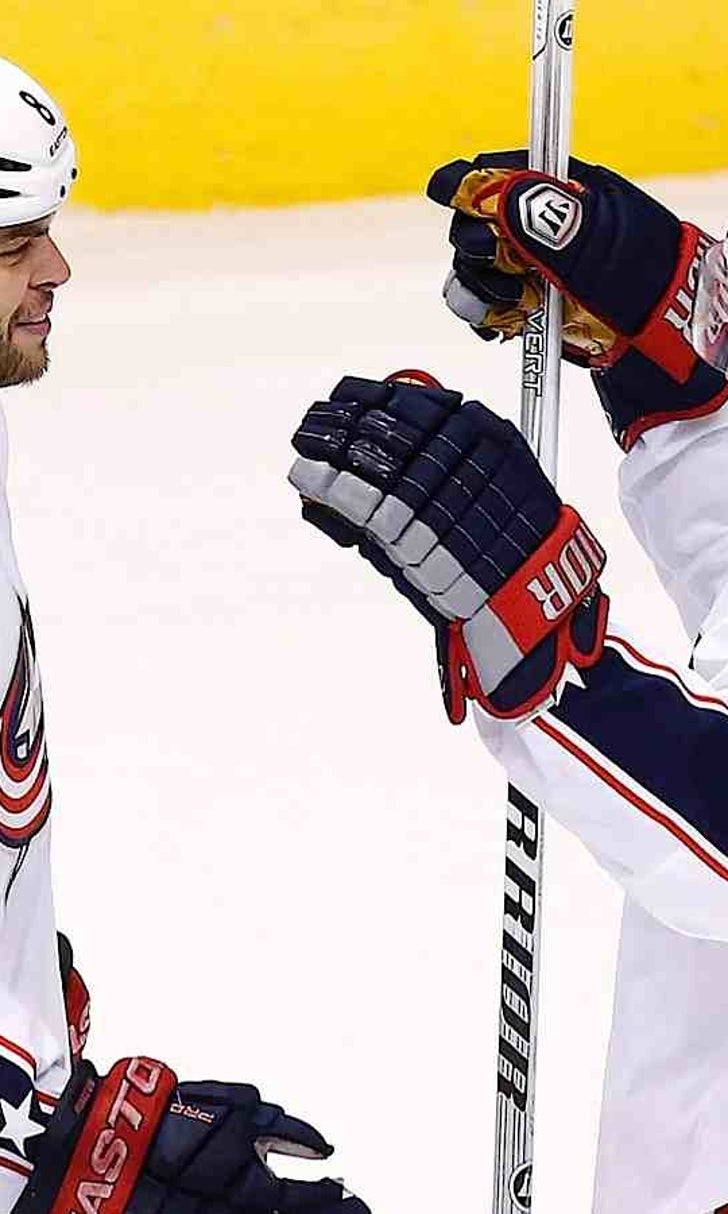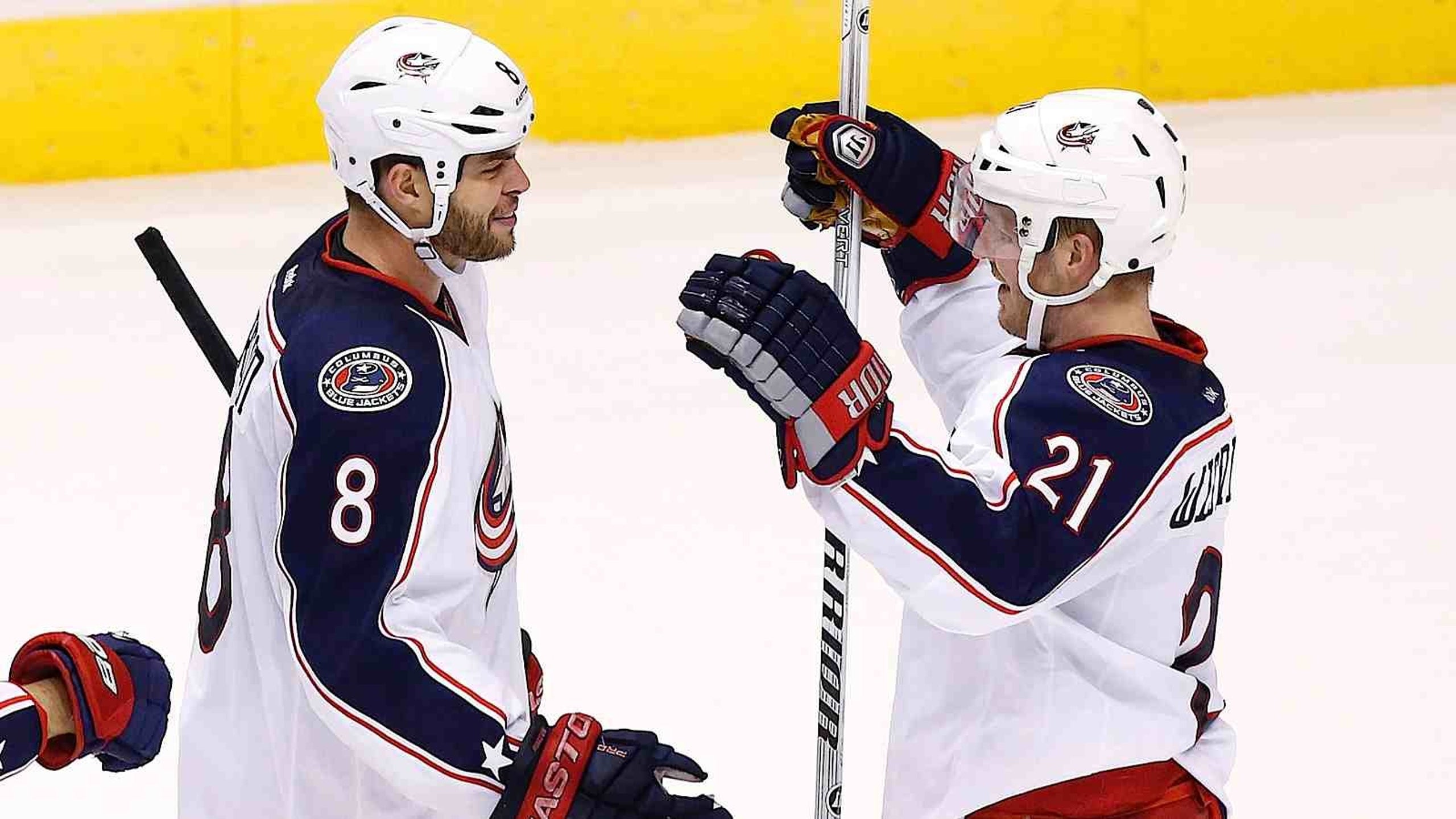 Wisniewski says Blue Jackets have to find their rhythm now
BY foxsports • March 1, 2014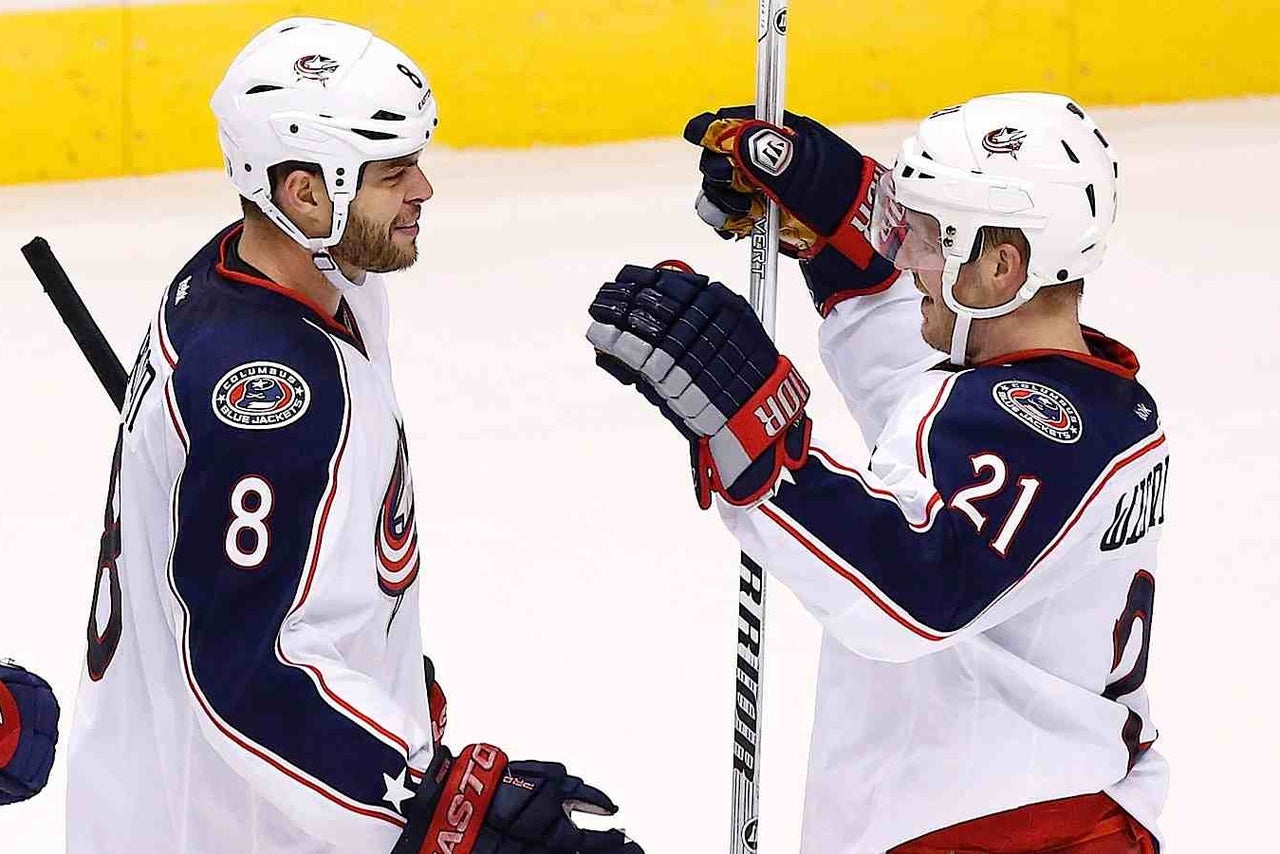 "I hope so. We don't have time to keep trying to get the rust off."
That was James Wisniewski, responding the day after the Columbus Blue Jackets suffered a resounding defeat at the hands of the New Jersey Devils Thursday, in the first game back for both teams after the Olympic break.
He's absolutely right. There is no time to try to keep shaking the rust off after a nearly three-week hiatus. With their second regulation loss in a row, the Blue Jackets are making their playoff push that much more challenging. Wisniewski made no excuses for his team's rather lackluster effort against a divisional opponent Thursday. He just tipped his cap.
"They were just flat out better than us," said the veteran defenseman. "I mean, they just had more jump. It's not like we didn't want it; it's just that we were off. The timing was off, and they won all the battles.
"And when you give a team like that a three-goal lead the first few minutes of the game, it's going to be tough to fight back," he continued. "We showed a little bit of will coming back to make it 3-2, and then unfortunately, they got that late goal in the second period shorthanded. That really killed us."
Ah, yes, the shorthanded goals. They have become an albatross for the Blue Jackets, who have given up four of them in the last nine games, while only scoring five power play goals in the same stretch. Wisniewski thinks that rash of adversity on special teams is a combination of some unfortunate puck luck and focus.
"A lot of times a shorthanded goal can be caused by a bad bounce here and there," he noted. "Maybe sometimes on the power play you take things for granted. Nowadays it seems penalty killers try to score. You get a lot of teams, even us, who have scored a good number of shorthanded goals.
"Forwards are hard up the ice and maybe catch teams sleeping. For us, we just have to make sure we take pride in what we're doing out there, and we have to be the harder working team to have a successful power play."
It didn't take long in the game against the Devils for Columbus head coach Todd Richards to start tinkering with line combinations and defensive pairings. When a team falls behind its opponent by so many goals so quickly, the coach has to reach deep into his strategy bag to try to kick start his guys. Wisniewski says he and his teammates got the message.
"Sometimes you just have to see what's going, who's going, and what's going to work," he explained. "We have to assume the responsibilities ourselves, too, come prepared and ready to play a hockey game. I don't think we were (Thursday) night, but the good thing is we're still in it. There are 23 games left, and we just have to keep working."
Part of that line tinkering moving forward will be an attempt by Coach Richards to recover some of the team's identity that he felt was lost in New Jersey Thursday. Richards agreed the Blue Jackets grit factor may have been adversely altered when he scratched Corey Tropp and Blake Comeau and added a healthy Marian Gaborik to the lineup.
In his post-practice media scrum Friday, Richards said, "One of the changes we've made was moving Matty Calvert with MacKenzie and Letestu, just because it's more of an identity for your fourth line. I think that's one thing that we lost when you take Comeau or Tropp out, and you have Gaborik there.
"Gaborik's more of an open-ice (player), wants the puck," he went on. "He's not a guy that's going to go crashing and banging into the corners, and that's not what we got him here for anyway. That line has provided pretty valuable minutes and pretty valuable energy, and we think by putting Matty into that position they can get (back to) some of that identity."
Grit, speed, relentless forechecking, and hard work have become the staples for the Blue Jackets. They're not a team that can be missing any of their core identity elements and still expect to have success.
So, with 23 games to go, we'll soon know if this team has shaken off the rust, regained its identity, and is now ready to make a real playoff run. The clock is ticking.
---