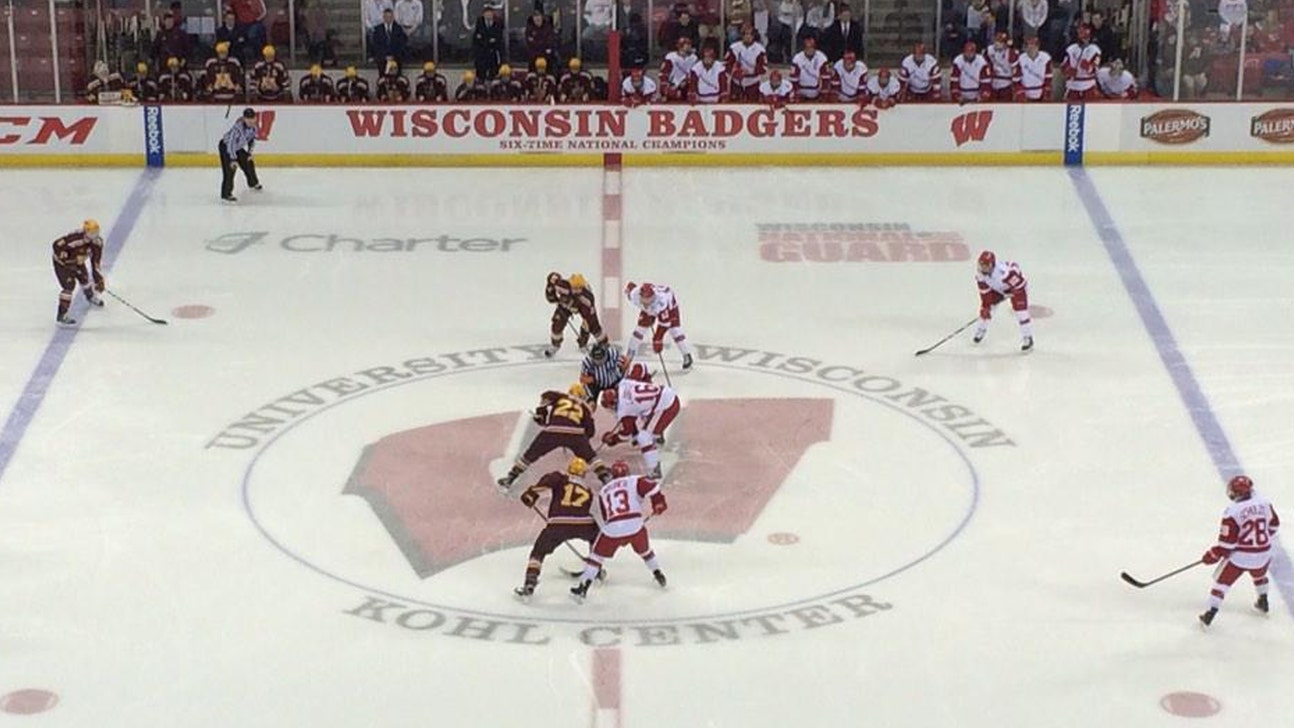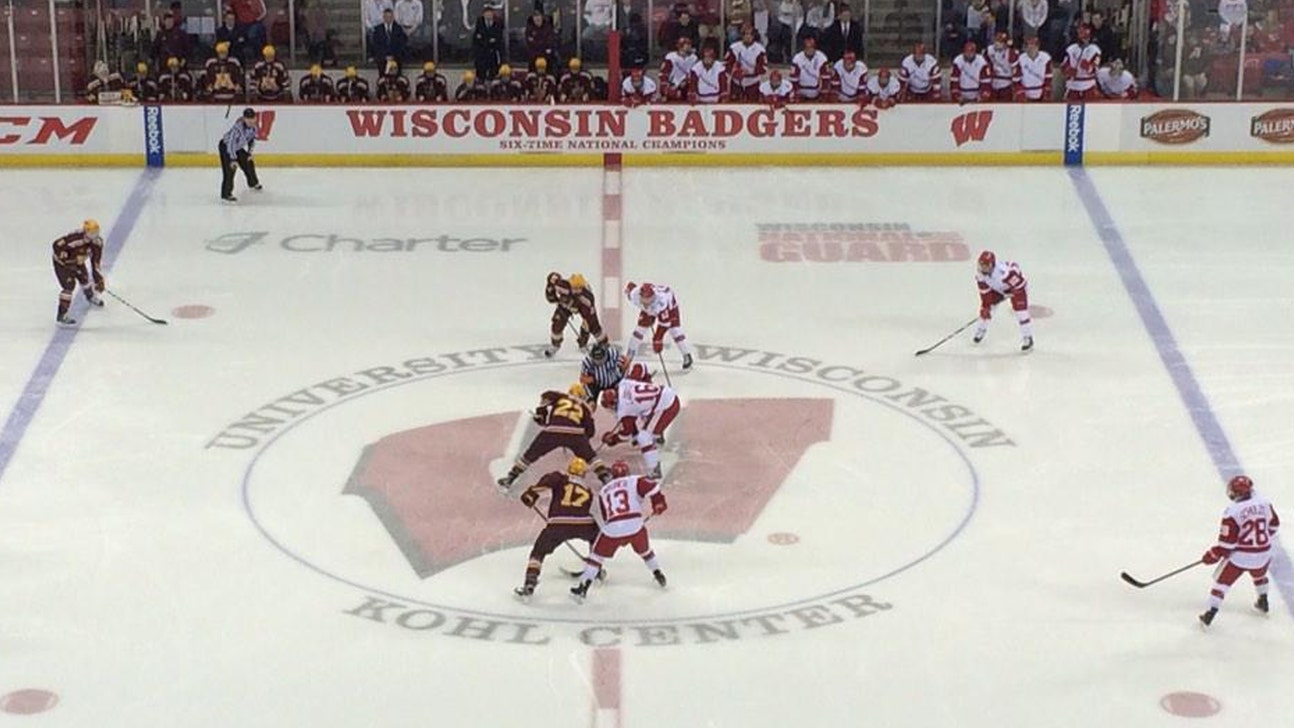 Wisconsin wins shootout over Minnesota after 4-all tie
Published
Jan. 31, 2015 11:59 p.m. ET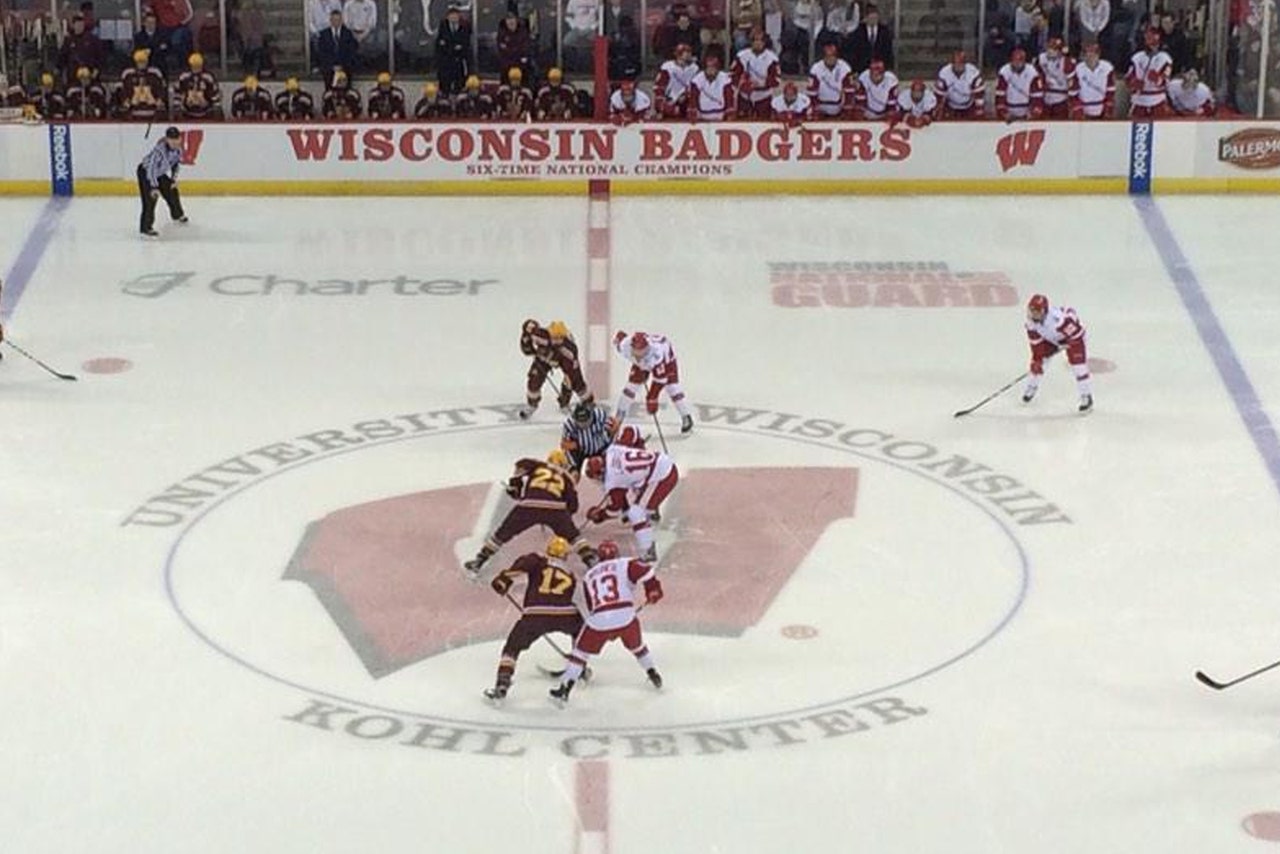 At Madison, Wis., the host Badgers (2-16-4 overall, 0-6-2-2 Big Ten) tied a school record with a goal just nine seconds in, but allowed one with two seconds left in regulation of a 4-all tie against Minnesota (12-9-3 overall, 3-2-3-0 Big Ten) on Saturday at the Kohl Center.
The Badgers grabbed an extra point in the Big Ten standings by winning the night's shootout that followed overtime, outscoring Minnesota 3-2 in seven rounds.
Freshman Ryan Wagner tied Wisconsin's school record, scoring nine seconds into the game for his first career goal. It tied Gary Winchester (1973) and Steve Reinprecht (1999) for the fastest tally to start a game for Wisconsin.
Wisconsin's other main stars on the night: sophomore Grant Besse, who scored his fifth goal in four games against Minnesota this season, and netminder Joel Rumpel, who recorded 42 saves.
Both teams return to action next Friday, in the opener of weekend series. Minnesota hosts Ohio State at Mariucci Arena, starting at 8 p.m.; Wisconsin ventures to Penn State for a game that features a 5:30 p.m. puck drop.
---