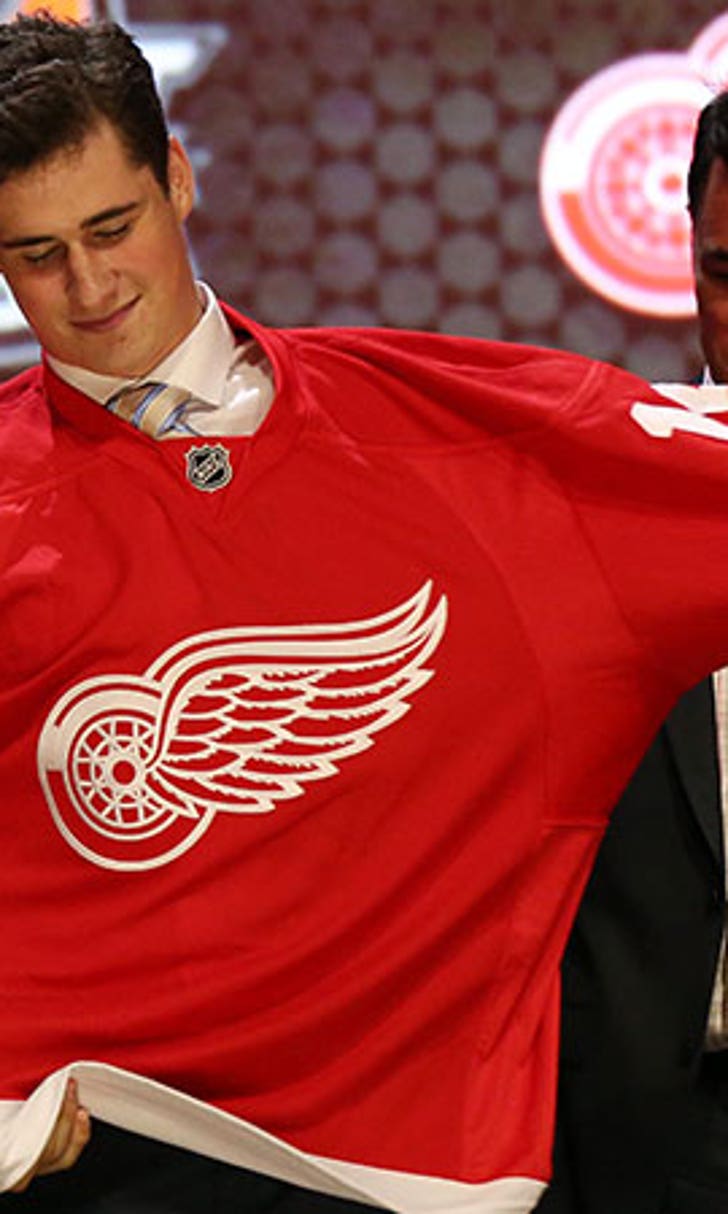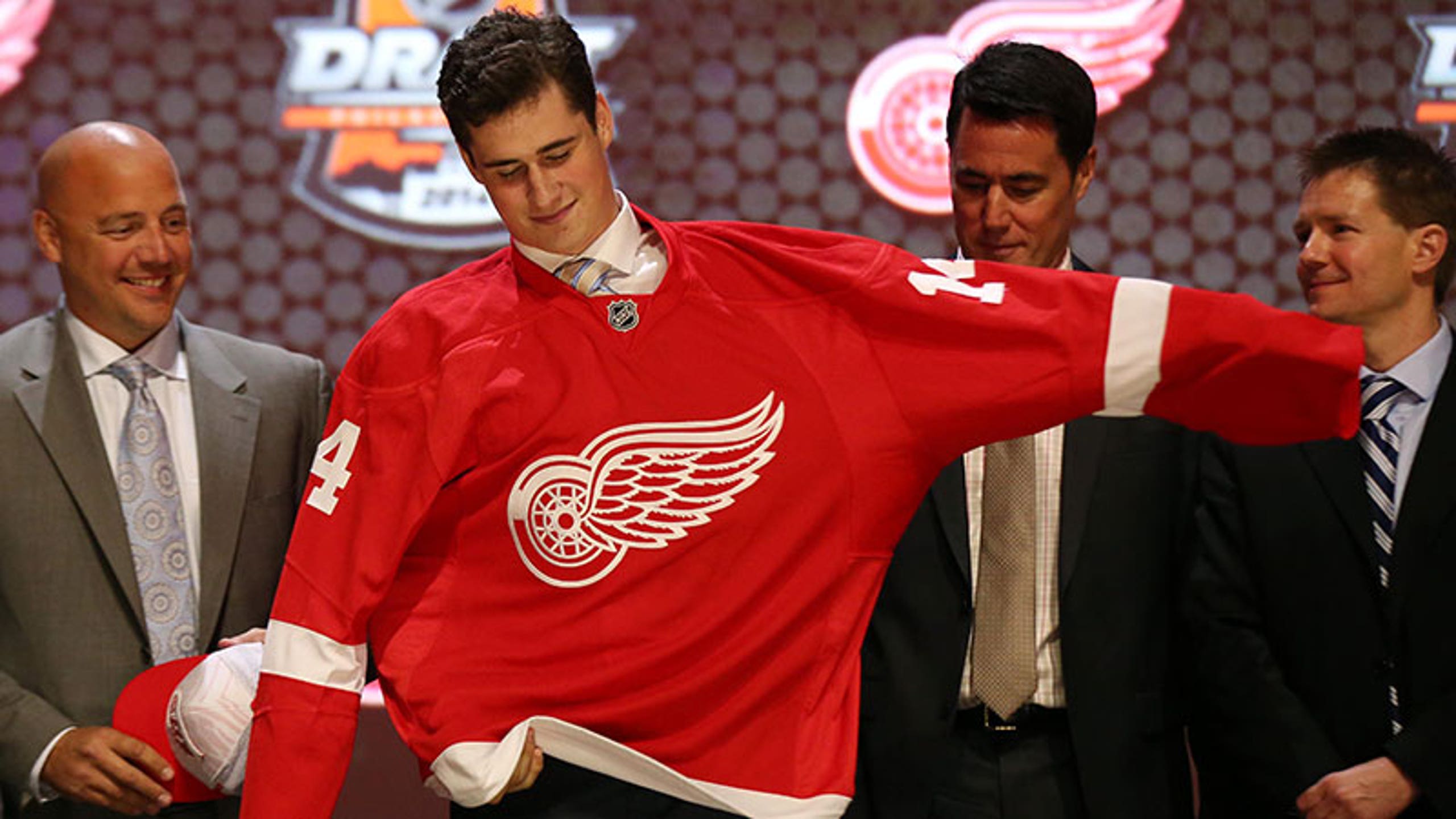 Wings' top draftee Larkin named National Rookie of the Month
BY foxsports • February 4, 2015
University of Michigan freshman Dylan Larkin, the Red Wings' first-round pick (15th overall) in last summer's NHL Entry Draft -- and probably the top prospect among forwards in the organization -- was named National Rookie of the Month for January by the Hockey Commissioner's Association.
A 6-foot-1, 192-pound center, Larkin led all college hockey freshmen with 14 points (including seven goals) in six games. He was No. 2 in scoring among all players in the nation -- second to his winger Zach Hyman.
Larkin recorded a point in every game during the month and owns an eight-game point streak that includes eight goals among 18 points. Overall, Larkin is averaging 1.43 points per game, ranking second among all U-M freshmen in the last 60 years. Bruno Baseotto averaged two points per game in the 1979-80 season.
Larkin opened the month with a goal and also had an assist on the game-winning overtime goal against Minnesota on Jan. 9. The following night, he recorded four points, including the game-winning goal to complete the sweep against the Gophers.
On Jan. 16, in a 10-6 victory at Ohio State, Larkin had a career-best five-point night (two goals, three assists) and became the first Michigan freshman to record five points in a game since Oct. 18, 1997, when Mike Van Ryn had five assists in a 6-4 win over Colgate.
The Wings, of course, have kept a close eye on Larkin, since he plays his home games just down the road in Ann Arbor, and they love what they're see. One club official said he's passed center Anthony Mantha, Detroit's top pick (20th overall) in the 2013 draft, as the franchise's best prospect.
Mantha is off to a challenging start in his first professional season with Grand Rapids after breaking his leg in a rookie camp game last summer.
Nevertheless, both youngsters will hear their names bandied about this month in trade rumors. The Wings are trying to land a defenseman who can quarterback their power play, and every team in the league covets Larkin and Mantha -- for good reason.
---