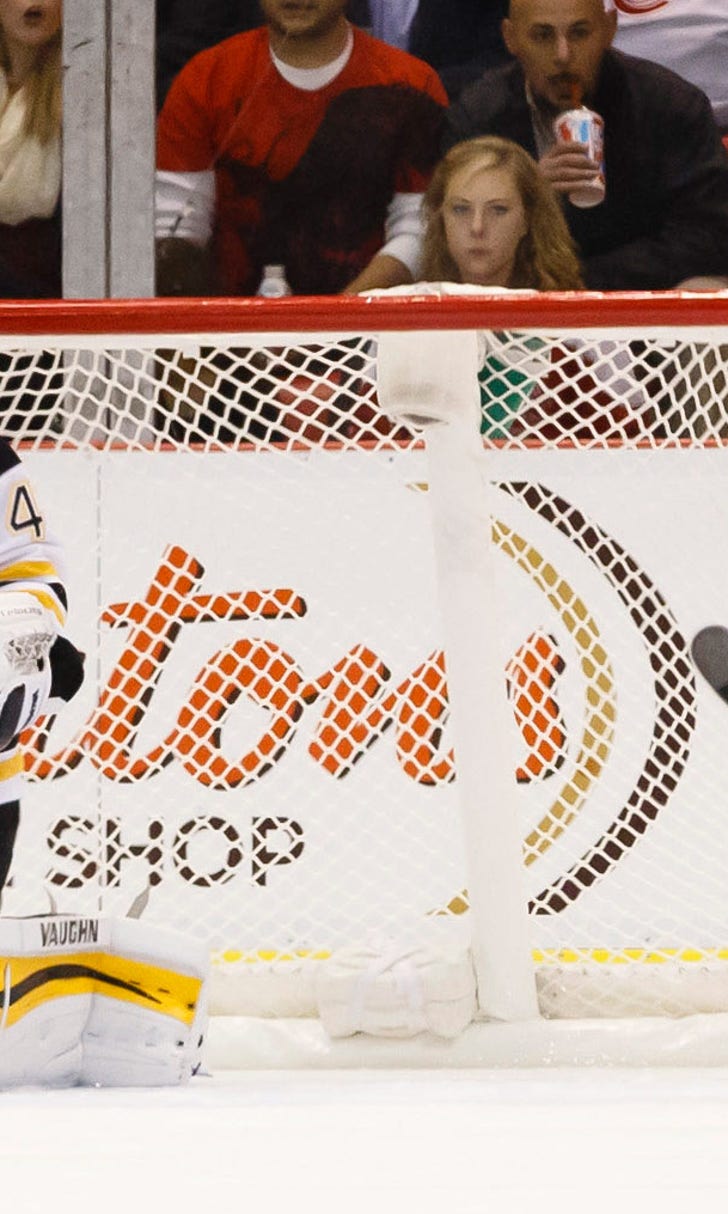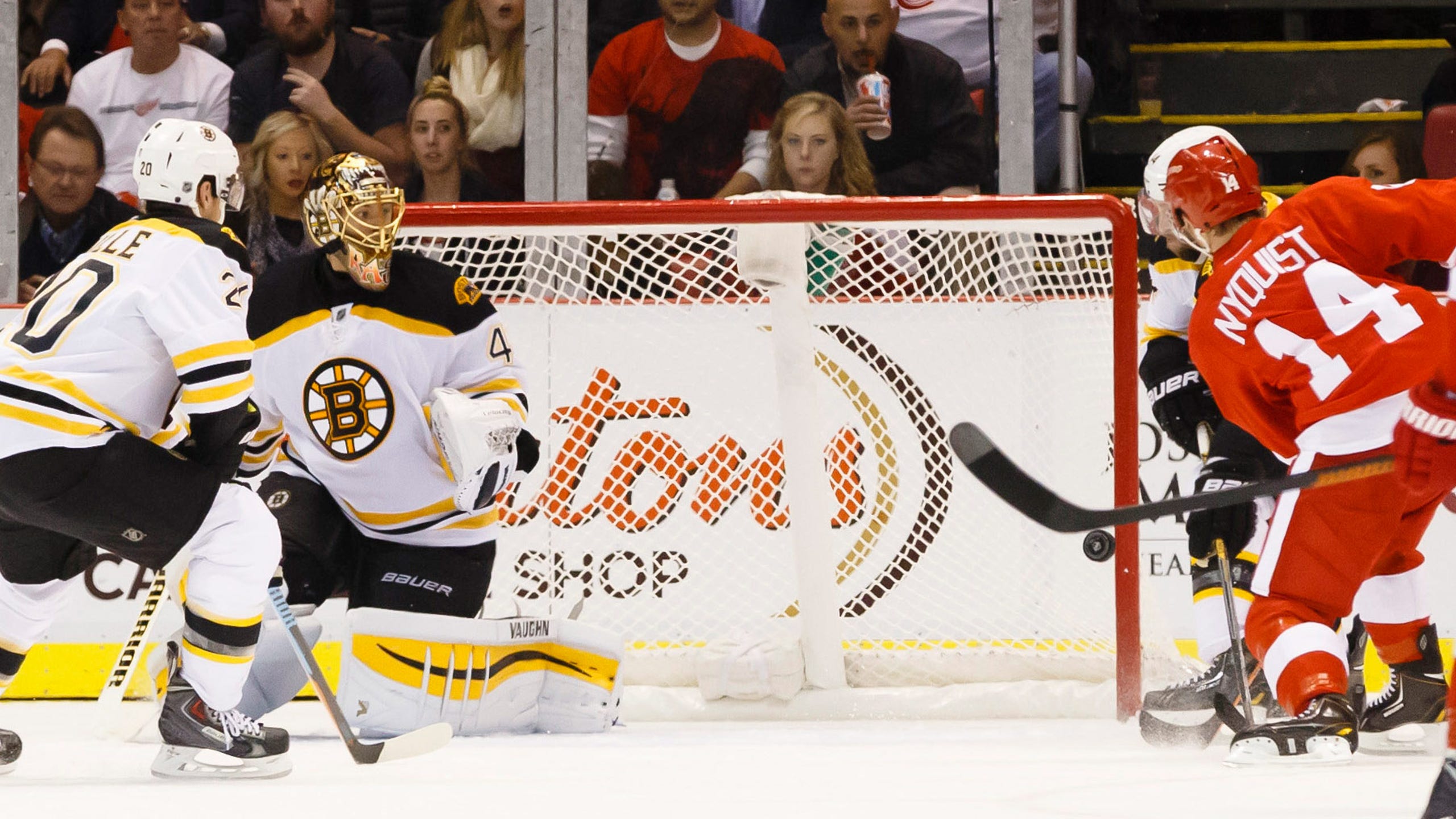 Wings' power play lacking punch
BY foxsports • October 22, 2014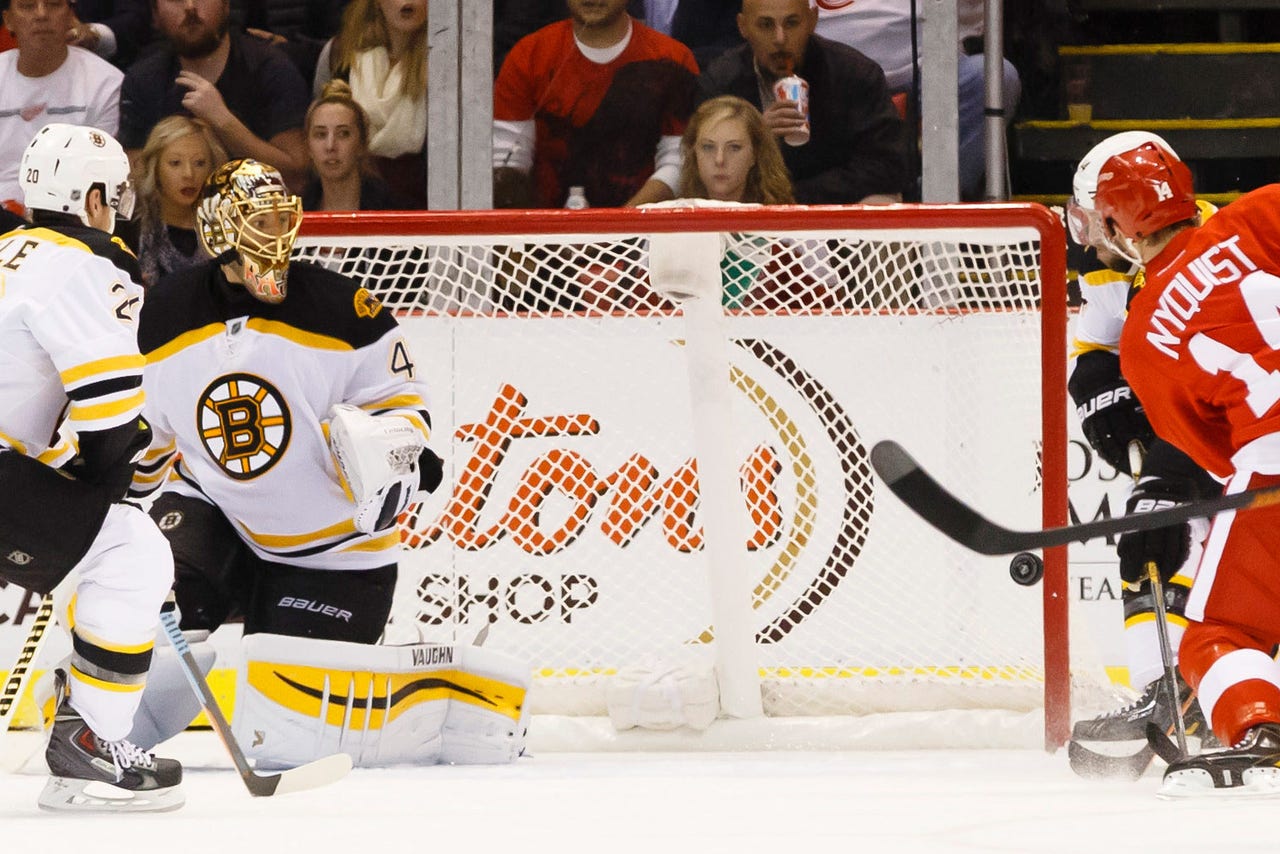 The one topic at the forefront of Wednesday's discussions was the power play.
As of Wednesday afternoon, the Detroit Red Wings' power play was ranked 27th in the league at 8.3 percent.
The Wings have just two power-play goals -- both scored by Gustav Nyquist -- in six games. 
"I think we have to get the puck back more," coach Mike Babcock said. "That's the biggest thing. You have to shoot it more and get it back more. There are lots of people that know what's expected. The other things is you have to get off the schneid, you just have to get one so everyone relaxes and makes plays instead of doing what they're doing right now. I'm confident that will happen. I've been real impressed with our look and our opportunities."
In their 22 chances, the Wings have recorded 28 total shots.
Many thought that would pick up with the return of Pavel Datsyuk, but the Magic Man wasn't able to help that Tuesday in Montreal as the Wings were 0-for-3 on power-play opportunities.
"We have to get some more pucks to the net," Niklas Kronwall said. "I think that's the bottom line. How it gets there is not always that important, just gotta make sure that it gets there and we have people there. So we gotta take the shot more often."
Datsyuk agreed.
"We need more shots," Datsyuk said. "We try to make a better chance to shoot, sometimes no shoot. We need more shots and follow the rebound. It's not easy to score and stay on shots and get a dirty goal, rebound goals."
Babcock noted that the success of the power play has to start getting closer to the success of the penalty kill, which remains a perfect 18-for-18 this season.
"The other thing is that when you look at the work ethic of our penalty kill and how hard those guys work," Babcock said. "The power play has to work just as hard because you have to outwork the guys you're playing against. If you don't you have no chance."
---